Should Cricketers Caught Match-fixing be Banned for Life?
Pakistan's cricket is, in many ways, a reflection of its society. As such, the evil of corruption continues to rear its ugly head. While the first recorded evidence of corruption in our cricket team dates back to 1975, over time it has increased in frequency and intensity, assuming the guise of an incurable disease. As dishonesty permeates all sections of Pakistani society, cricket is no exception and repeatedly falls victim to match and spot-fixing scandals. Another motive widely believed to drive cricketers to act unethically is the fact that they are poorly paid by the Pakistan Cricket Board (PCB), in comparison to their neighbours and arch rivals, India. Furthermore, it is a matter of debate whether the kind of disciplinary action taken has emboldened those who view match-fixing as a risk worth taking, since it would not necessarily spell the end of their careers. Newsline asked some well known cricket personalities to provide their views on the controversial subject.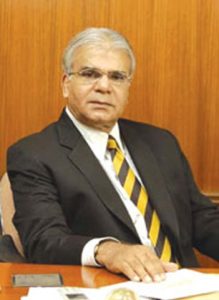 Chishty Mujahid
There are no two opinions among the discerning and the judicious cricket followers in Pakistan and also around the entire cricketing world, that all those found guilty of match/spot/fancy fixing in cricket matches, be they the white ball format or the red ball longer version, should be banned for life. I draw the analogy from employment in government departments, public and private agencies and companies, banks, airlines, service industries, media, education etc. If an employee is convicted of a misdemeanour and "serves" his punishment, will the employer take him/her back?
The answer is NO — and so should be the case in sports, banned for life!
The authorities also pontificate, from time to time, that strict action will be taken against all perpetrators and that in case of any violation of the code of conduct zero tolerance will be shown. The punishment will be exemplary. No player is bigger than the game. These are, with utmost respect, hollow words "full of sound and fury signifying nothing." Over the years there have been innumerable examples where players have been charged with misconduct, be it for match-fixing, bad behaviour, infighting, insubordination or acts against the "spirit of the game" (like pitch scuffing and ball tampering, be it with a foreign object like a bottle top, sandpaper or zipper, or part of the player's anatomy like the fingernails or the teeth).
Before zooming in on the most serious misconduct of match/spot fixing, a cursory look at the lesser misdemeanours and the (in)action of the authorities like the boards of the cricket-playing countries, with focus on our own Pakistan Cricket Board (PCB).
Just to digress a little in order to get an idea of the background; cricket or some form of the game, it is said, has been played since 1300 A.D. in England and match-fixing goes back to that date, although there was no law against betting and no one really bothered to pay serious attention to wagers and match-fixing. In 1656, "kreckett" was banned in Ireland by Oliver Cromwell when England was ruled by a commoner. Sports, including cricket, were not allowed to be played on Sundays, which was considered a holy day. This went on until commercialisation and broadcast rights and expenses took over — sports were played and watched on Sundays and in Test Matches the traditional 'Rest Day' was scrapped.
Cricket came to be known as a gentlemen's game, since it was played in the 17th and 18th centuries in England by "persons of repute and fashion." Members of the gentry frequented "pubs" (public houses) where, besides imbibing, gambling was a favourite pasttime and wagers were laid on games, including cricket. Even the pubs' landlords sponsored (sponsorship is not a new concept) teams and matches. It was common for "the men of high condition…" to bribe the players of the opposition.
Now from the ridiculous to the sublime. PCB, to misquote Sir Walter Raleigh, "…shows what's good but doth no good…" Every Chairman says, with authority, that on discipline there is ZERO TOLERANCE. This, unfortunately, has never been put into practice.   Paucity of space and time does not allow me to delve deeply into the history and the current status of misconduct and match/spot-fixing. But the PCB has amply demonstrated that its bark is worse than its bite — and the players know it.
No action was taken on various "goings-on" during Pakistan's tour of India for a six-Test series in 1979-80, although rumours still float around. Had this occurred two decades later a lot would have been shown , spoken and written on it. Tosses, be they vs India (1980), or West Indies (1974-5) or Zimbabwe (1995), have raised many an eyebrow and made tongues wag.
The PCB remained silent about Pakistan's ICC World Cup "mishaps" of 1996 (the quarter final in Bangalore); 1999 (the defeat vs Bangladesh, and the decision after winning the toss in the final); 2007 (the match against Ireland when, once again, a wrong decision was taken after the toss), and 2011 (the defeat at Mohali). There may have been others which, perhaps, escape my fading memory!
In 2010, PCB punished seven of its top players: Mohammad Yousuf and Younis Khan were banned for an indefinite period; and Shoaib Malik and Rana Naveedul Hassan were banned for a year and fined Rs, 1,000,000 each; and fines ranging from Rs. 1,000,000 to Rs. 3,000,000 were slapped on Shahid Afridi and the Akmal brothers, Kamran and Umar. Subsequently, all these seem to have been reinstated. Shoaib Malik, along with his new bride from across the border, came back to Pakistan as a guest of the Pakistan government while still serving the ban. Yousuf and Younis found themselves back in the Pakistan side, as did Afridi, Kamran and Umar. This action was unparalleled in Pakistan cricket's bumpy history. So much for the authority of the PCB.
The 2000 Justice Qayyum Tribunal report (which has a habit of coming back to haunt cricket after every such incident) had similar repercussions, but that was about the graver concerns of corruption. Had the recommendations of the Tribunal been implemented in toto, Pakistan cricket would be clean and thriving. Why they were not, is another story. Of all those punished by Justice Qayyum, only the sentences against Saleem Malik and Ata-ur-Rehman (for perjury) were implemented (and later lifted or overturned). The others (including Wasim Akram, Waqar Yunus, Inzamamul Haq, and Mushtaq Ahmad), not only played for, and led, Pakistan but also served in the Boards of England and Pakistan in different capacities and, more recently, in the Pakistan Super League (PSL) as coaches and TV commentators. So much for the Tribunals and their recommendations and PCB's zero tolerance threats!
As a matter of record — and I am open to correction here — there have been 24 cricketers banned from a year to life for match-fixing. These include five Indians, seven Pakistanis, five South Africans, two Bangladeshis and one each from Hong Kong, Kenya, Sri Lanka and New Zealand. Australia, England and Zimbabwe have yet to open their account. On the domestic scene there are seven Indians and one from England.
PCB proved its helplessness when the convicted felon, Mohammad Amir, was brought back into the Pakistan fold for all formats and played 12 Tests and over 22 ODIs and many T/20s (some cynics say it was political pressure). Salman Butt and Mohammad Asif are also cleared to play at least domestic cricket in Pakistan. Their international recall was probably held up by the furore over the PSL fixing.
On first reading, PCB's cases against the PSL "accused", Khalid Latif, Sharjeel Khan, Shahzaib Hassan are on a weaker wicket than those at the Qayyum Tribunal — and much weaker than those convicted by the Southwark Crown Court in 2010.
It should be pointed out here that neither the Penal Codes of India or Pakistan make it a crime to "fix" matches or performances. There are now calls to introduce effective legislation to stop this malaise. As of now, criminal proceedings cannot be conducted against the errants. Amir, Butt and Asif were charged, tried, convicted and sentenced in England for "conspiring to cheat at gambling and conspiracy to accept corrupt payments." In the current PSL debacle, of the five "accused" (Mohammad Irfan, Sharjeel Khan, Shahzaib Hasan, Khalid Latif and Nasir Jamshed), Irfan has apologised and accepted the charge against him and has been punished. But what if one of those, whose cases are still pending, point an accusing finger at him? And what of Nasir Jamshed who played a key role in this drama? PCB officials can fly up and down to London but they will not get hold of the wily Nasir. However, if they do succeed, will the PCB and the Tribunal be willing to issue a nolle prosequi (voluntarily discontinue criminal charges or do not prosecute) for the trio? The plot, as they say, thickens.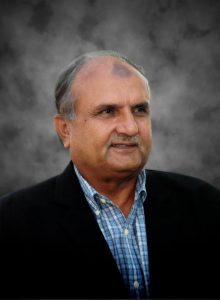 Iqbal Qasim
I believe that those cricketers who are caught match-fixing should be banned for life. However, the banned players should be allowed to play at the domestic level, so that they can support their families financially. Those involved in match-fixing are not only criminal-minded people, but also ungrateful; they do not realise how lucky they are to even get a chance to wear the national colour and represent Pakistan.
Actions, such as match-fixing, have adverse implications and create the outward impression that the majority of Pakistanis are cheats and cannot be trusted. With their unsportsmanlike actions, these dishonest individuals let down the entire nation, including the younger generations, including schoolgoing children. These children get a shock when they come to know that their role models and heroes — whether it be Mohammad Amir, Danish Kaneria, Mohammad Asif or the well-educated Salman Butt — are involved in match-fixing scandals and that most of them have been convicted and punished by the authorities. The same convicted players are then selected to represent Pakistan internationally. This sends out contradictory messages and has a negative impression on the youth, who are then led to believe that criminal activities are routine and even if caught, you will soon return to the team and be treated as respectable, honourable and distinguished members of society.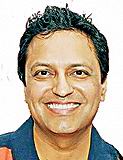 Khalid Hussain
When the PSL corruption scandal broke, just a day after the start of its second season last February, there was sheer outrage in the country's cricketing circles — and not without reason. After all, Pakistan's cricket had received a severe blow because of match-fixing issues, especially in the aftermath of the 2010 spot-fixing scandal. There were widespread calls for strict punishment for the culprits, with former captain Javed Miandad even going to the extent of suggesting the death penalty for any player found guilty of corruption. The reaction was understandable at the time. But, on second thoughts, is it justified? In a country where you can easily get away with murder if you have enough money or wield enough power, how can you justify hanging a cricketer for bowling a premeditated no-ball? Even slapping him with a life ban sounds harsh. It's not that I'm soft on all the 'fixing' culprits. Their crime is grave. They were entrusted with the task of representing the country. They were showered with wealth, fame and respect but returned the favour by tarnishing the country's image. They do deserve to be punished. But the punishment should be proportionate. You have to measure the gravity of the offence and then decide the penalty. It could be five years as in the case of the trio, Salman Butt, Mohammad Amir and Mohammad Asif, who were caught red-handed in England. There are those who suggest that any player found guilty of corruption should never be allowed to play the game again. But personally, I believe in giving a person a second chance. For a professional cricketer, the game is a source of his bread and butter. If you ban a player for life, you are snatching away his very means of earning a livelihood. Life gives all of us a second chance, regardless of whether we deserve it or not. So why should we deprive cricketers of the same? Many argue that by implementing a life ban we can deter others from following suit. I don't buy it. The death penalty is used in Pakistan and many other countries of the world. But murders and other grave crimes that carry capital punishment have not stopped.
Don't get me wrong. I'm not soft on any corrupt sportsman who is willing to sell his soul to the devil. What we should do is this; never allow such a sportsman to represent the country again. They can play as professionals again after serving whatever punishment is handed to them, but they should never be allowed to represent Pakistan in any international tournament. That's where our cricket authorities erred when they brought back Mohammad Amir into the national team. The fast bowler should have been allowed to play domestic cricket or even the PSL and any other professional events after serving his sentence, but he should not have been given a chance to play for Pakistan again. Amir's return to international cricket last year must have sent a message to cricketers that you can come back to the national team even if you are found guilty and punished for fixing.
When it comes to corruption, another issue that needs to be tackled is finding enough proof against suspects. If the media, especially the social media, is to be believed, cricket is infested with corrupt players and officials, from top to bottom. But you can't decide a case on the basis of suspicion alone. As the English proverb goes, from a hundred rabbits you can't make a horse; likewise, a hundred suspicions don't necessarily prove anything. The Pakistan Cricket Board (PCB) and the International Cricket Council (ICC) have failed on this count. There has been a lot of talk about how the people at the helm of international cricket are responding to the challenge of rooting out corruption from the game. ICC's anti-corruption unit has been beefed up. A series of steps have been taken to curb the menace of match-fixing and spot-fixing. But concrete measures need to be undertaken to devise a mechanism that will not only help the authorities find suspects but also enable them to gather enough proof and evidence against them. Cricket's black market is expanding in its heartland, South Asia. While gambling is legal in countries like England and Australia, that's not the case in India, Pakistan, Bangladesh and Sri Lanka. Bets worth billions of dollars are placed on cricket games in this region every year. It's big business which continues to grow even as ICC and its member boards vow to fight corruption in the sport with all their might. And you and I know how big businesses work. Unless the authorities find ways and means to tame this beast, there will be more corruption scandals in cricket and we will continue to debate whether we should hang the culprits or give them a second chance.
Next