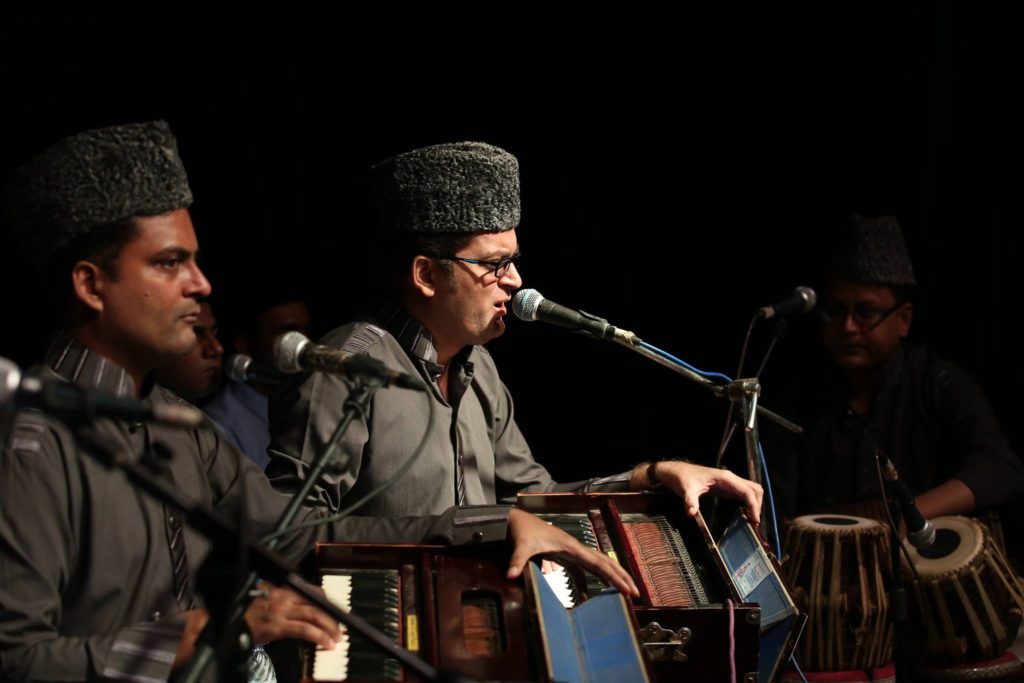 In September, the All-Pakistan Music Conference (APMC) held a riveting musical evening with three-hours of traditional qawwali by and humnawa at the Pak-American Cultural Centre (PACC) auditorium. At the start of the event, the audience was sparse, comprising mostly the sophisticated elderly who had arrived on the dot to settle down comfortably on the lounging pillows arranged for a farshi seating. As the evening progressed, however, a younger crowd arrived and completely occupied every space in the hall.
The APMC host in his introductory remarks, said it was thanks to their loyal fans  — though limited in number — that had kept their non-profit work for the revival, development and promotion of traditional performing arts, alive. Now in its 15th year, the APMC has successfully expanded its circle to engage a younger generation — evident from the number of youth swaying to the pulsating qawwalis of Subhan Ahmed Nizami Qawwal and his group. Is APMC's new initiative of introducing classical music at the school and college level bearing fruit?
Some of the high points of the night were the popular,'Man kunto maula,' 'Aaj rung hai ri maan rung hai ri' and the popular Amir Khusro number 'Chhaap tilak sab cheeni ray mosay naina milaikay.'
Subhan Ahmed Nizami Qawwal of the 'Qawwal Bachche Delhi Gharana' was introduced to the audience as the 32nd generation of an unbroken music dynasty that can be traced as far back as the original qawwals of Alauddin Khilji's court around 1276. It was then that the first ensemble of qawwals was formed by poet, music maestro and courtier, Amir Khusro, in response to a well-known pundit's claim that Muslims were considerably backward in the cultural arts. Khusro prepared 12 very young boys in the art of qawwali. Among them was Subhan Ahmed Nizami Qawwal's ancestor, Samaath bin Ibrahim.   
After their family migrated to Pakistan from Delhi in the early 1950s, the Manzoor Niazi Qawwaali group was formed that included Subhan's grandfather, Iftikhar Ahmed Nizami. As the families grew in number, almost 50 now, they formed four qawwaali troupes. Afaq Ahmed Nizami, Subhan's father, was a specialist of Farsi kalaam and after his sudden death in 1999, Subhan, then only 18 years old, formed his own qawwals group to continue his forefathers' legacy.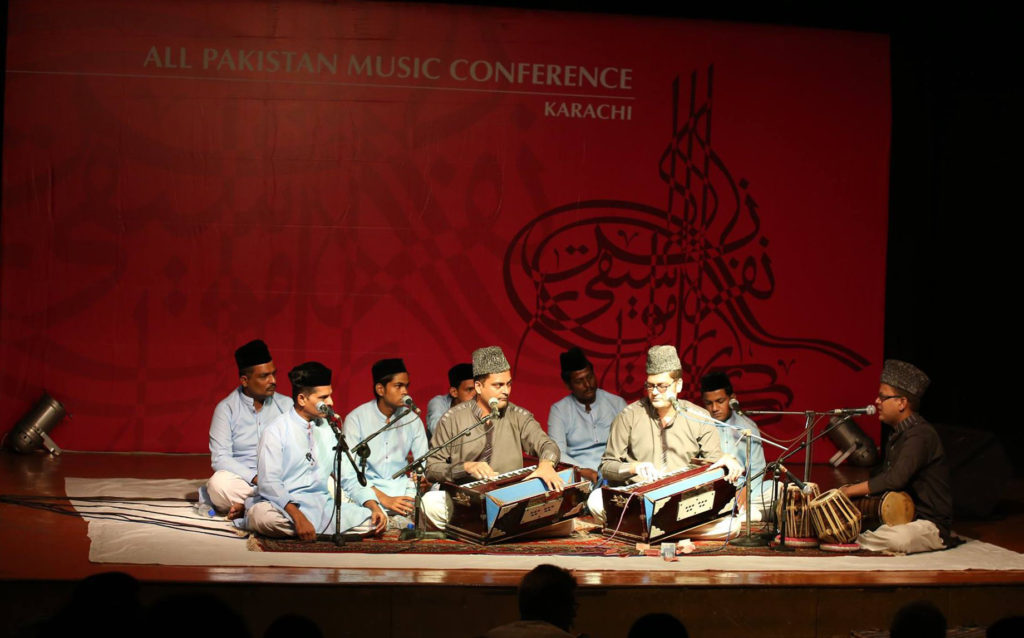 The writer is working with the Newsline as Assistant Editor, she is a documentary filmmaker and activist.
Next