"The best stylists never attended any fashion schools." Rao Ali Khan
Part of Fashion's indubitable allure is its eternal mystery that makes us deliberate the construction of a garment or the significance of celebrities wearing a certain designer label on the now ubiquitous Red Carpet. A measure of this intrigue often revolves around the individuals behind the scenes, who are passionate about presenting their star clients to the world in their most glorious transmogrifications.

Enter the celebrity fashion stylist — a relatively new, yet increasingly indispensable contributor to the Pakistani fashion and entertainment industries. Over a brief period of time Dubai-based fashion stylist Rao Ali Khan has carved a niche career, transforming myriad TV and film personalities for award-show Red Carpets, as well as providing wardrobe assistance for movies and TV drama serials — something was unheard of in Pakistan less than a few years ago.

Here, the chartered accountant graduate from the University of Warwick speaks to NEWSLINE about the genesis of his styling career; the dearth of Red Carpet-worthy designers in Pakistan and his undying adoration for a certain Bollywood film actress…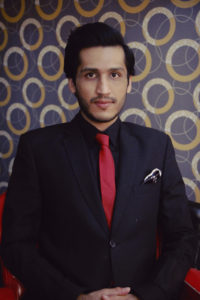 How did a chartered accountant become a celebrity fashion stylist, and what was your first big break?
Destiny played a big part. I was always into fashion and clothes since my school days. I have read every issue of GQ magazine since 1999, and saved my pocket money to shop for clothes. I think that passion has developed into a career, while our fashion and entertainment industries have also contemporaneously progressed and I have been able to cater to a niche segment at the right time.
My first break in Pakistan was styling Hamza Ali Abbasi, Sajal Ali, Shehroz Sabzwari and Feroz Khan for the 3rd Hum Awards in Dubai in April 2015. That was my entry in Pakistan. Prior to that I had worked for Masala UAE (a lifestyle magazine), with fashion shoots and Bollywood celebrity interviews.
My major styling break came in the form of an editorial shoot for Hello! Pakistan for Bilal Ashraf in 2016 and in the same year for Farhan Saaed and Urwa Hocane. I also arranged the wardrobe for two major TV serials for Hum TV, including Gul-e-Rana.
What were the major factors that led to the increasing demand for fashion stylists, in Pakistan?
An increase in the work of our actors in films, promotional events, award and TV shows. Our actors now understand the job of a stylist and how we add value to their overall image. Furthermore, TV's commercial directors want celebrity stylists to come on board and do not just depend on their in-house stylists.
The corporate culture has kicked in and corporations now decide which actors they want in their campaigns, depending on factors like how many followers they have on their social media platforms; what kind of image they have in the industry and if it aligns with their product. The fashion stylist then becomes vital to the actors who are fighting many battles to get it just right.
But I lose out on many corporate projects since I can't be physically present in Pakistan and that's unfortunate.
So why don't you just move to Pakistan?
Dubai is my home. My father had set up his business in Dubai many years ago so life has always been about travelling between Dubai and Karachi. Now I work full-time in a consulting firm in Dubai.
Have you taken courses from any prestigious fashion schools?
I don't believe one can be a stylist just by taking fashion or styling classes. It's self-taught and depends on one's aesthetics. The best fashion designers and stylists never attended any fashion schools. Having said that, I am sure fashion styling courses are helpful for people who need a start in this field.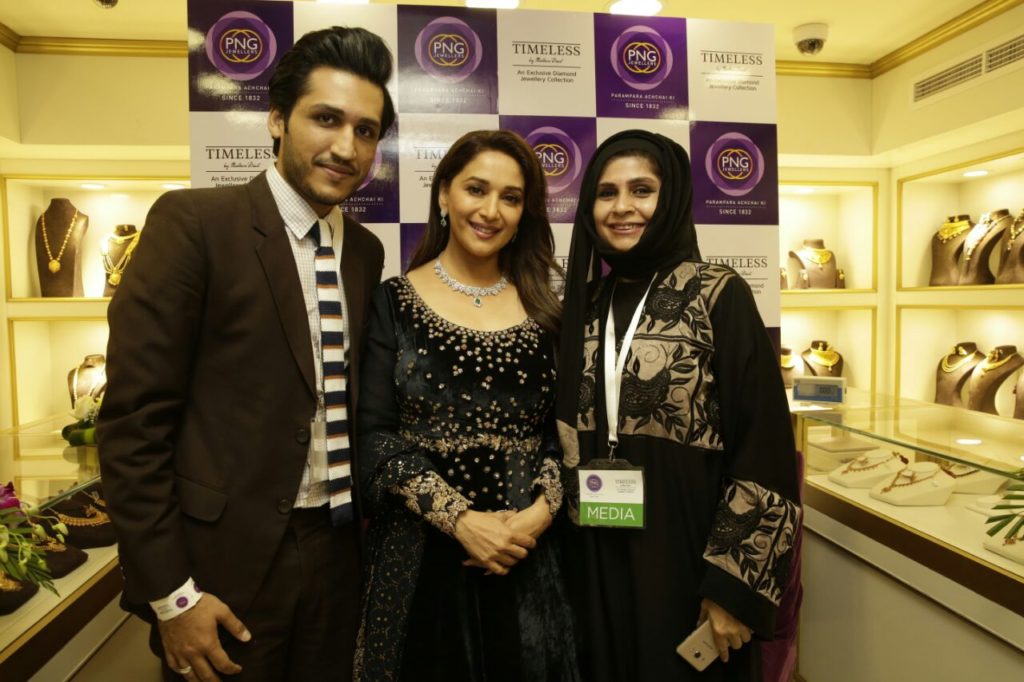 What do you offer that other fashion stylists in Pakistan may not? Access to international designers, for example?
I think part of any stylist's success is based purely on how they deal with actors. More than styling, it's about making them feel confident and comfortable. The aim is always to make them look good. I don't force them to wear a certain outfit just because it's in fashion. I play on classic lines. I think that's my winning trait.
As for international designers, everyone has access to them. Any stylist can approach them. I don't know any international fashion designer personally, nor do they lend me clothes due to my association with Pakistani actors. They lend me clothes based on my past work. I would love to use local Pakistani designers but most of them are not very easy to deal with as they are stars in their own right, so it's difficult to get things specially made for a client or to mix and match using local designers' separates. They are stylists and designers, all in one! But Saniya Maskatiya, Huma Adnan, Tena Durrani, Nubain Al at Wardha Saleem and HSY are different and always go out of their way to be accommodating.
Has it been difficult convincing international designers based in Dubai to lend their creations to Pakistani celebrities?
Initially, the arrangement was inordinately difficult as many international designers are just not interested in dressing Pakistani actresses. But a stylist's job is to ensure that the actress is styled in a way that does justice to the designer's creation and also satisfies the actress. I feel it's all about striking that balance.
I always find interesting options among local Pakistani designers. And it's only when I don't find what I'm looking for that I approach international designers. For Mahira Khan we had a choice of international designers but we both loved the sari look by Rizwan Beyg.
Similarly for Aamina Sheikh I had to provide two looks for the recent First Hum Style Awards 2017 and I approached Nilofer Shahid for one look, while the second look, was from a Lebanese designer.
Celebrity clients hire my services per occasion and pay an amount which involves my styling fee in addition to shipment charges. I don't pay designers anything, just a guarantee that the client will look great and the outfit will be given ample justice and coverage. I only pay a designer when I am using their outfits for a corporate project or a commercial. It is my responsibility to duly return the outfit to the designer, unless the celebrity wants to keep it, in which case they will have to purchase it. Channels also hire me. For example the HUM TV network hired me to style nine celebrity actors for the recent Hum Awards while seven celebrities individually approached me for the 18th Lux Style Awards 2017.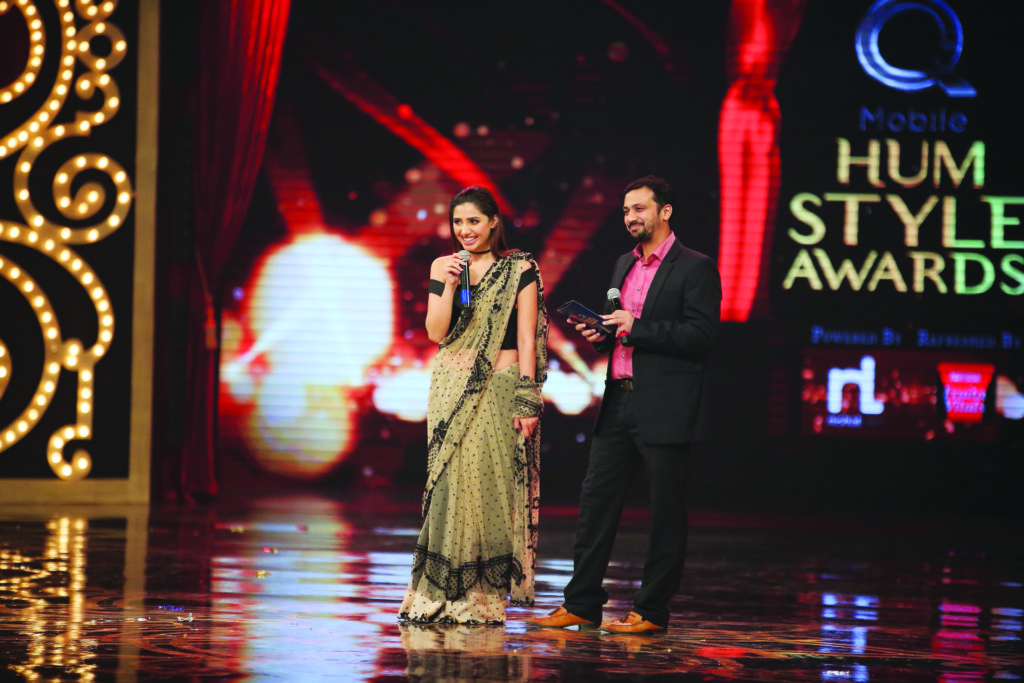 Have you styled Indian celebrities for an event?
I only assisted Varun Dhawan and John Abraham for press conferences in Dubai a few years ago; they already have great stylists. I was approached to style Sridevi for her film Mom's promotions, and I worked on that with her and her husband Boney Kapoor.
At your previous job as a stylist at Hello! Pakistan, apart from styling celebrity shoots you also interviewed celebrities. Which interview stayed with you?
I interviewed Madhuri Dixit, and I feel that I could have ended my career on that note! It was a 20-year-old dream come true! But I'm glad I acted professional and calm when I met her. After meeting her, styling and working with the new Bollywood and Pakistani actresses was not that much fun; none of them came close to Madhuri's talent and beauty!
At a time when Indian fashion was at its worst, Madhuri still managed to look good and every girl wanted to look like her. She is definitely the best Hindi cinema has ever seen.
You also interviewed Bollywood actress Vidya Balan, who has often received flak for her wardrobe choices. Did you discuss her fashion sense?
Vidya is so chilled out! I loved that phase in which she wore Sabyasachi saris. She still belongs to an era in which actresses were not fashion-savvy. They focused on creating a body of work made up of stellar performances in power-packed roles and great films. We didn't discuss fashion at all. We discussed her choice of roles and her film Parineeta.
Which local celebrity, in your view, needs a drastic makeover?
Fawad Afzal Khan, for sure. He is not inspiring anymore, like he was in 2014 and 2015. Each of his looks then was so amazing! Atif Aslam can and should also work a lot on his style since he is such a big local celebrity.
What factors do you consider when dressing any celebrity?
I look at my celebrity client's personality; their body type and what colours go with their skin tone. But mostly, it's what strikes my eye, and then I try to use that outfit and see if it can work for the client. Additionally, I look at what kind of event I am styling the celeb for. These all are important factors.
Then I finalise at least two options for each celeb. The celebs decide their final outfit. Then we accessorize and we are done!
Do you enjoy styling men or women?
I enjoy styling both. However, styling men is easier; women are difficult!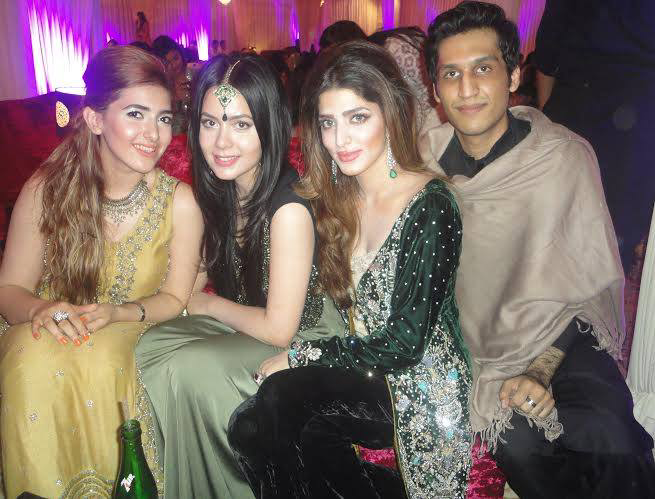 Can you recount any instance when a celebrity tweaked your style suggestions and destroyed the whole look?
Clients sometimes just want me to show them many options without having faith in my choices.Hamza Ali Abbasi wore an ethnic wrap outfit by the Indian brand Antar-Agni to host the 3rd Hum Awards, but he was supposed to carry it in a different way and the pictures from the red carpet didn't come out as planned. I even suggested particular shoes, but Hamza wore the customary Pakistani sandals, which spoiled the look. A lot of criticism ensued as Pakistani bloggers didn't understand what the outfit was all about. Now that they have seen so many Bollywood actors wearing Antar-Agni they understand what Hamza wore two years ago!
Do you have a fixed set of celebrities, who depend on you for their fashion styling?
I have Bilal Ashraf, Mikaal Zulfiqar, Shehroz Sabzwari, Ali Zafar and Sheheryar Munawar. Among the female celebs there is Syra Shehroz, Saba Qamar and Sarish Khan (Miss Pakistan USA, 2015). With Sajal Ali, even when I'm not really styling her, I'm still very involved because she shares every outfit with me before wearing it!
Celebrities you have loved styling?
Sheheryar Munawar, because he has a great sense of style. We both plan and work together. Mikaal (Zulfiqar) is an all-time favourite as he trusts me completely. Lately, Ayesha Omar has been amazing. She knows how to carry off different looks.
Which Bollywood figures would you like to dress?
Ranbir Kapoor and Katrina Kaif.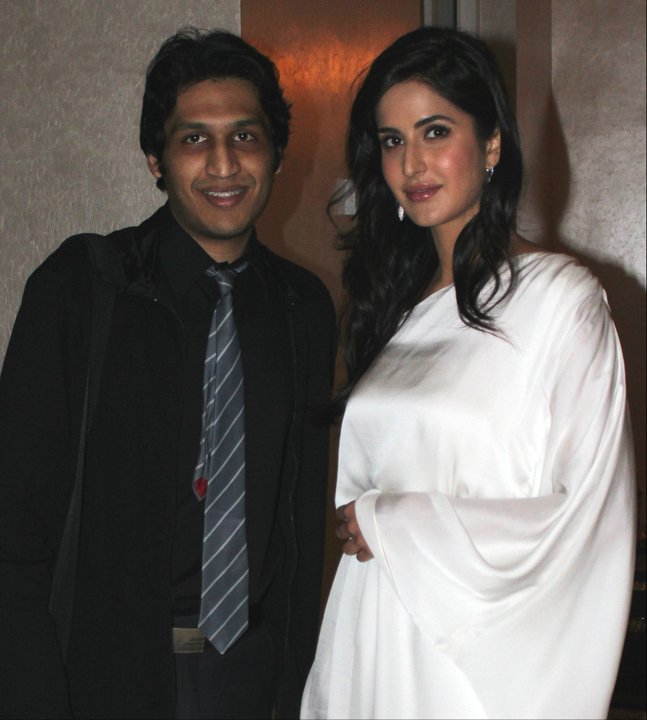 You have also been a wardrobe stylist for television commercials and cinema. What intrinsic rules must one follow when working in these genres respectively?
Working as a wardrobe stylist for commercials is the most difficult job. Corporate clients are too demanding and don't always understand the finer details. Films are fun as one gets to develop a character's look so the creative element is there.
Ultimately, I just left working on all commercials since I hate being dictated to. It was only because of Ali Zafar that I got involved in his commercials. I have also done a few commercials for Sheheryar Munawar.
Do you admire the work of any international fashion stylist or fashion editor?
Anaita Shroff Adajania (Fashion Director for Vogue India magazine) is amazing and so is Rhea Kapoor. The British GQ editors are wonderful and there are also some great stylists in Dubai.
How about the local fashion stylists?
I think we only have four or five working fashion stylists. The rest are fake bloggers-turned-wannabe stylists, who are all terrible! Ehtesham Ansari and Haiya Bokhari are amazing. Samiya Ansari, (daughter of SABs owner Saba Ansari) is up and coming. I love the work of Ania Fawad who mainly styles Mawra Hocane and Sadaf Kanwal.
Who are your favourite red carpet designers?
There are no real red carpet designers in Pakistan, while internationally there are so many. I love all the Lebanese and Indian designers, and my favourites are the Lebanese Hussein Bazaza and the Indian Manish Malhotra. Among the Pakistani designers, Nilofer Shahid and HSY are amazing.
Have you styled any fashion editorial shoots for any designers?
Yes, I did a fashion editorial shoot for the Indian couturier Rohit Bal in Dubai.
Who is your ultimate style icon?
No one really. Whenever I'm brain dead, I always go back to the classic era. I have always loved Tom Ford's collections.
What has been the highlight of your styling career thus far?
It has to be styling nine celebrities at the First Hum Style Awards and seven different celebrities at the 18th Annual Lux Style Awards in 2017. All my looks garnered great reviews and most of them found themselves on many 'Best Dressed' lists.
How would you describe your own personal style?
My personal style is simple and classic. I love wearing Nehru jackets with kurtas.
Next