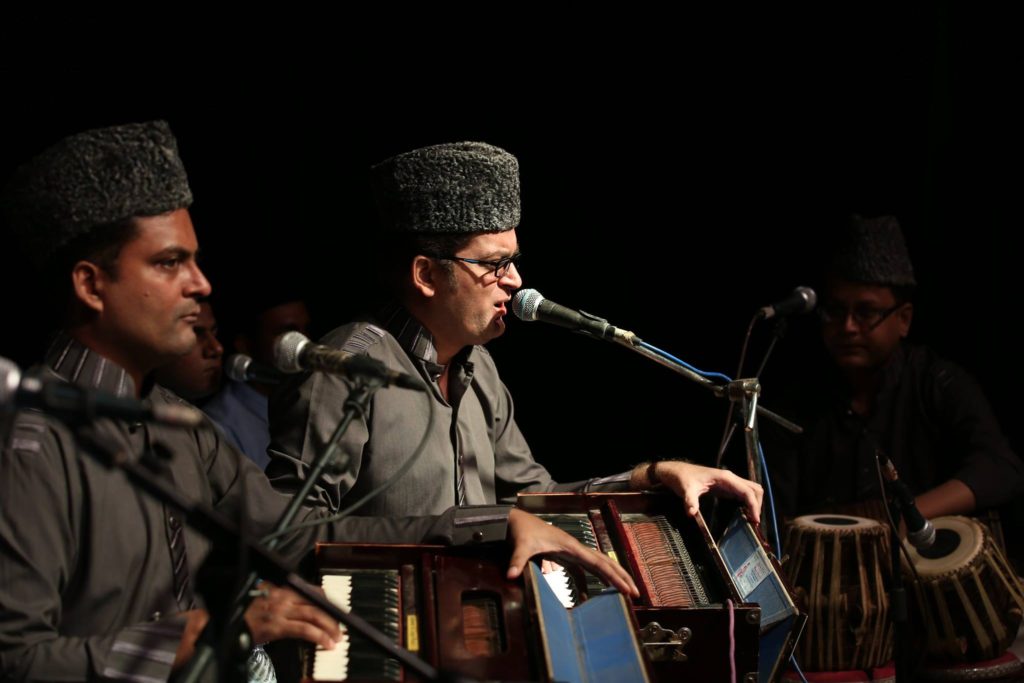 The people of Hong Kong — locals, Pakistanis, Indians, Chinese and expatriates from more than 20 countries — could not have enough of qawwali during the three-day cultural festival organised by the Consulate General of Pakistan in Hong Kong. Titled 'The Song of Love,' the festival consisted of two seminars, two live performances of qawwali, an exhibition of jewellery from Pakistan, and a fundraiser.
"Pakistan is home to one of the three oldest civilisations in the world and has a venerable history of tradition and culture," Consul General Abdul Qadir Memon said in reference to the festival. "I feel that it is important for us to educate the world about our rich syncretic culture, ethos and values. The events at the festival were designed to be informative, engaging and entertaining, and I am glad that all were successful. I believe that such events help build bridges between people of different religious, political and cultural persuasions, and promote a positive image of Pakistan in the world."
The festival opened with a seminar titled 'The History, Art & Practice of Qawwali' at the prestigious Miller Theater owned by Asia Society Hong Kong. The sold-out event consisted of a lecture by Ally Adnan, demonstrations of qawwali by Ghayoor-Moiz-Mustafa Qawwal, and a question-and-answer session. It was attended by diplomats and representatives of a number of foreign missions in Hong Kong.
The second seminar, conducted, again, by Ally Adnan, presented a world history of jewellery with a special focus on South Asian ornaments. The event was followed by a very successful exhibition of one-of-a-kind jewellery from Pakistan. Fareed Ayaz-Abu Muhammad Qawwal and humnawa performed for a full four hours at a fundraiser for the Developments in Literacy charity, which supports the education of underprivileged students, especially girls, all over Pakistan and helped raise more than the anticipated amount.
The closing event of the festival was a traditional performance of classical qawwali held at Asia Society Hong Kong. The largest hall of the venue could not accommodate all the people who wanted to attend the concert and more than a hundred had to be turned away. They left the venue disappointed but hopeful, because of the organisers' promise of organising similar programmes, on a regular basis, in the future.
Next