"I have received nothing but love from everybody" — Om Puri
Few celebrities of the stature of Om Puri, are as down-to-earth as he is. Genial, forthright and accessible, Puri is every journalist's dream interviewee. 

On a recent trip to Karachi for the shooting of Fizza Ali's upcoming film, Actor in Law, in which he has a major role, Om Puri sat down for an interview with Newsline.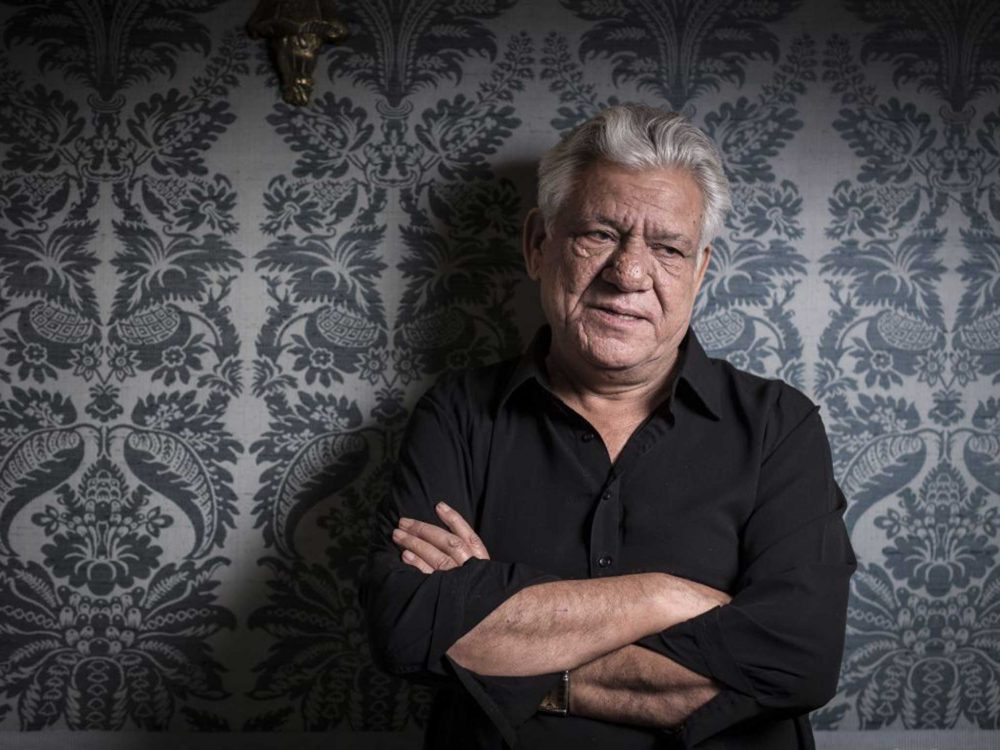 Is this the first film that you have been offered in Pakistan?
Yes, but I have acted as a Pakistani in many Indian films before this! In fact, I have even played a dangerous maulana!
I believe you are suffering from an acute back problem and have cut down on your work to quite an extent. What made you decide to accept this role?
Actually, when I read the script I realised that my role didn't require any action, and most of my scenes were limited to the house or the court. So I consulted with my doctor and he assured me that as long as my role didn't require any running around, I should be able to take it. So here I am!
Did you exchange notes with your colleague Naseeruddin Shah, who has acted in two Pakistani films, before coming here for the first time? 
No, I have had no conversation with him, but ever since I came here, no one — not even the press — made me feel, that I wasn't welcome. Especially given the fact that we didn't let Ghulam Ali perform when he came to India.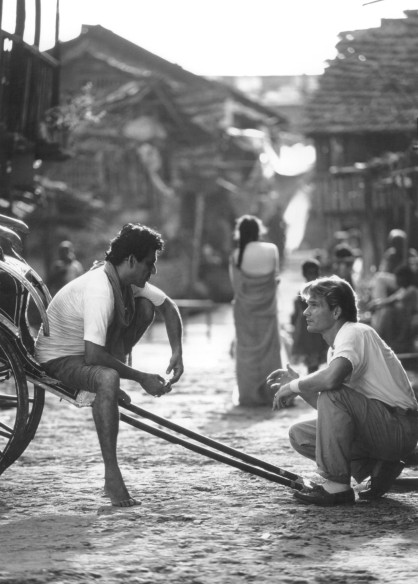 Were you apprehensive about coming here initially?
I wasn't apprehensive per se but, yes, I was very conscious of the fact that anything could happen, anywhere, and not just to me, but to the common man on the street. But I have received nothing but love from everybody, both here and in Lahore. But this show of affection from Pakistanis didn't surprise me, because I have experienced it even when I have been abroad.
As for the whole Ghulam Ali fiasco that took place in India, people here must be thinking that all of India was against him, but that was not the case. Most Indians were very upset with what happened and it was just one political party that was behind this whole unfortunate episode. All I can say is, it shouldn't have happened. Our people are very fond of Pakistani singers and Baray Ghulam Ali, Farida Khanum and Noor Jahan are household names in India.
Have you found our technicians to be at par with the crews you are used to working with in India?
Absolutely; films like Bol, Khuda Kay Liye and Khamosh Pani have been appreciated in India too, and I am sure they were very popular here too. In no way are they inferior to our films.
Have you done any sightseeing and shopping here as yet?
I have seen everything — from old Karachi to new Karachi. And I ate at Kolachi. My God, the crowds there! I was amazed — open kitchen with so much food being cooked! Katakat, katakat! I asked the young owners how many people they could seat there at a time, and they said 2,000! It is unimaginable that so many could be accommodated in just one restaurant at any given time. Great view and great eatery, and they gave us a very well-placed table. They didn't even charge us, claiming that I was their guest! We had Usman Peerzada seated at the table with us and two more youngsters who want to make a film, and they kept telling the owners that I wasn't paying, they were, but they were adamant.
Surely this must be happening to you quite frequently in India as well?
No, not really! Maybe a couple of times in all these years, but otherwise people are very professional in their dealings with stars there. Here, on the other hand, they really go out of their way to look after you and pamper you.
Does Karachi remind you more of home or Lahore?
Karachi is a lot like Bombay and Lahore a lot like Delhi. Delhi has the same beautiful mosques, Red Fort, food streets and ambience that Lahore has.
Can one hope to see you in a Hollywood film in the near future?
I have done a British film recently for Gurinder Chadha, the director of Bend It Like Beckham and Pride And Prejudice. It discusses Partition and features the characters of Mountbatten, Jinnah, Nehru, and the debate on whether Partition should take place or not. In order to give it a human interest angle, a love story between a Muslim girl — I play her father — and a Hindu boy has been cleverly woven into the plot. I am a freedom fighter who has been jailed and turns blind. I take desperate measures for my daughter's safety.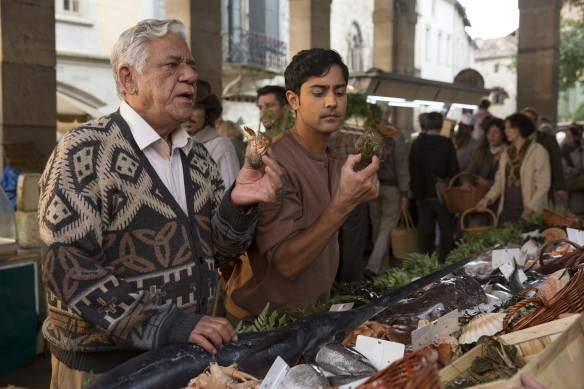 Which has been your most memorable performance to date?
It is very difficult to choose, but I'd say Ardh Sathya was a turning point in my career, and among the English films I did, City of Joy was just as significant for me. It won kudos in the US, as well.
From working on the streets of India at age six to winning the highest civilian award of India for acting — how has this long journey panned out?
When you have nothing to lose, you just take things as they come and move forward without a care in the world. I did that, but I have to say that either I was plain lucky, or I had done something right that people offered me assistance at various junctures in my life and helped me to progress. For instance, I am grateful to Naseeruddin Shah that I went to a film institute at all, for I had no intentions of joining one at that time since I couldn't afford it. He came to see me in Delhi over the holidays and told me — beg, borrow or steal, but you have to join the institute. Then it so happened that someone who had come to see my play Hamlet, offered to pay my monthly fee of Rs. 300, so I joined the institute. However, he didn't have to make any more payments after the first instalment, because when everyone saw my destitute state they offered to help me themselves. The man in charge of the mess told me that I needn't worry about my meals anymore as so much food was being wasted daily, and that I could be his guest for all meals for the next two years. I have met so many people like him, who have supported me along the way and helped me reach where I am.
This interview was originally published in Newsline's April 2016 issue.
The writer is a freelance journalist based in Karachi. She also works at Hum television.
Next