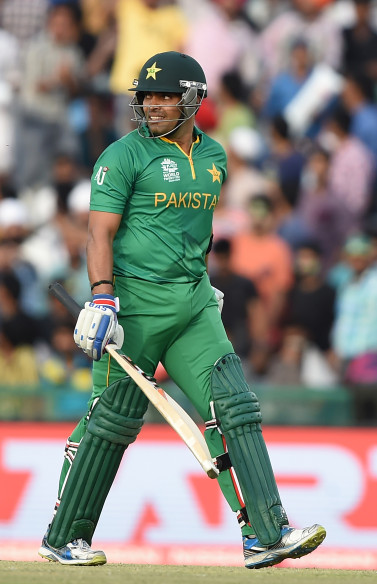 For many years now, the Pakistan team has consistently proven that there is no truth in the tired old cliché that we are an exciting and unpredictable team. Time and again we have shown ourselves to be a perfectly mediocre team that can rarely compete against the best teams in the world.
So it proved at the World T20 Championships in India, where Pakistan won its opening match against Bangladesh but were then comprehensively defeated by the higher-ranked teams of India, New Zealand and Australia. To put into perspective just how dismal our performance was, we ended up winning as many matches as Afghanistan. And yet, the most worrying thing may be that the defeats — the traditional rivalry with India apart — were hardly painful or particularly traumatic. Loss for the Pakistan cricket team has now become routine, something we expect and then shrug off.
This may be hard to remember but there was a time when Pakistan was considered a trailblazer in the T20 format. We reached the final in 2007 and won the tournament two years later. Now, however, we are stuck in the past and the rest of the world has overtaken us.
The mistakes we made at the tournament were manifold and started at the very top. Pakistan has often been accurately described as a team of 11 individuals, all of whom think they should be captain. There may be some truth to this statement but it did not apply to the captain himself. Shahid Afridi, who is in his last tournament as captain and, most likely, as a player, frequently looked uninterested and disengaged. His field placings were diabolical, with the ungainly Mohammed Irfan often fielding at the most crucial positions; he inexplicably was never able to get our best bowlers of spin facing the spinners and did not select enough spinners himself on wickets that were graveyards for fast bowlers. Afridi's retirement cannot come soon enough.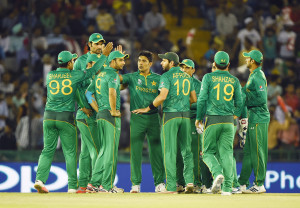 Another thing that is an ever-present for Pakistan are rumours of in-fighting and division. This time was no different as coach Waqar Younis, under pressure and facing the sack, started berating his own players publicly during the tournament. He has come up with an official charge sheet against them. Whatever truth there might have been in his statements, it was impolitic at best to do it during the tournament and a sure sign that he had lost the dressing room. Batsman Umar Akmal was overheard complaining to Imran Khan how he is never given a chance to bat up the order, without considering that in all the matches he showed no ability to bat under pressure and that he shouldn't have been making such divisions public to an outsider in the first place. Shoaib Malik, when asked about fighting in the team, said it didn't matter as six players weren't even talking to each other in 2009 and yet we still won the tournament. This was tantamount to an admission that the team wasn't getting along and that Malik, as a senior player, wasn't too worried about it.
It's hard to find too many positives from a tournament as thoroughly humiliating for us as the World T20 Championships. On the batting side, we could at least praise Sharjeel Khan for trying his best and batting at a strike rate appropriate to the needs of the T20 game, despite his obvious technical limitations as a batsman. The fast bowlers Mohammed Aamir and Mohammed Sami tried their best on pitches that were not suited to pace at all. And that's where any signs of hope end.
The negatives are far too many to explore in any depth. We still have the familiar Pakistani problem of being unable to hold our catches or stop extra runs in the field. Our batsmen are technically unsound and have no understanding of how to pace an innings. Our management seems clueless.
It was hoped that the advent of the PSL would give us the experience necessary to compete against the rest of the world but, even if that were to happen, it will take years for us to catch up. Right now we can do little more but to hope and hit.
Throughout the tournament, a distinction was drawn between the men's team and its far more successful women's counterpart. The girls in green certainly did us proud when they eked out a win against India and thrashed Bangladesh. But even Sania Mir's team was unable to reach the semi finals after losing to England. Still, at least they can hold their heads high and know they did better than the boys despite receiving only a fraction of the attention and funding. Maybe its time we start paying more attention to those who are trying their best to make us proud.
Nadir Hassan is a Pakistan-based journalist and assistant editor at Newsline.
Next