National, religious, ethnic, gender and caste prejudices fog people's minds. The ability of those harbouring such sentiments to think positively and rationally on serious issues is marred. Prejudices complicate issues and then make their solutions difficult — at times even bloody. Whether it is inter-state tensions, wars, or internal conflicts, the worst affected are the common people.
Not many people are enlightened enough to rise above such prejudices and see beyond their jaundiced eyes. The few that can are those with a humanist perspective. The only litmus test they apply when looking at policies is whether they are good for the common man or not.
It was thus reassuring to meet such enlightened individuals at a gathering in Colombo. They comprised human rights activists who continue to fearlessly raise their voices against violations of people's rights in their respective countries. The workshop was organised by South Asians for Human Rights (SAHR) and it was a truly representative group, with delegates from Afghanistan, Bangladesh, India, Maldives, Nepal, Pakistan and Sri Lanka. Apart from India, democracy is still fighting to gain a firm foothold in all the South Asian countries, and the undemocratic means adopted by various players to resolve internal conflicts often results in human rights violations.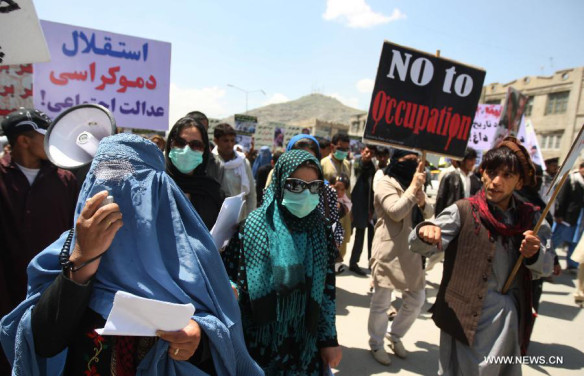 Ironically, in the world's "largest" democracy, India, where the system has prevailed for almost 70 years, human rights violations by the state and by extremist groups have increased manifold in the last few years. The Indian delegates present in Colombo all expressed concern about the rising intolerance and religious extremism in the country. Modi's government has provided space to non-state actors to preach Hindutva extremism against non-Hindu Indians, including Dalits. Even during incumbent Prime Minister Modi's election campaign there was evidence of his party's extremist views and the danger of looming communal and ultra-nationalist political problems. I had three opportunities to speak at various forums in India in the last 12 months, where I emphasised that Pakistan had blundered when it chose to mix religion with politics from the very beginning of its existence, and is now paying a heavy price in blood for making this lethal political formulation. India, I observed, should learn from our mistakes.
These admonitions — echoed by leading Indian intellectuals like Romila Thapar, Arundhati Roy and many artists who have openly condemned the government for promoting intolerance in society — were clearly ignored, given the rising tide of intolerance and the shrinking space for freedom of expression in India.
Nonetheless, I have always been an optimist. I believe there is a secular India beyond Modi's Hindutva, just as there is a peace-loving Pakistan beyond Hafiz Saeed's jihad. Let's take a look at India's religion-wise demography.  According to the 2011 census, out of India's 1,028 million population, 80.5 per cent are Hindus, 13.4 per cent are Muslims (the latest survey indicates the Muslim population has risen to around 14.6 per cent), 2.3 per cent are Christians, 1.9 per cent are Sikhs, 0.8 per cent Buddhist and 0.4 per cent Jain. In addition, over six million profess to other religions and faiths, including tribal religions different from the six main faiths. In some states of the union, the non-Hindu population is higher than 20 per cent.
Then there are the Indian Dalits. They are a mixed population, consisting of groups who speak different languages and practice different religions. Officially defined as a scheduled caste in India, the 2001 census puts their population at 16.6 per cent, and together with the eight per cent comprising all the other scheduled tribes, they form 25 per cent of India's population. Though Dalits are classified as Hindus in Indian official documents, Dalit intellectuals — from the architect of the Indian Constitution, Dr. B. R. Ambedkar, to Kancha Ilaiah, the author of Why I am not a Hindu, have clearly maintained that Dalits are not Hindus, and that even the gods they pray to are not those of Brahmanism. (Kancha, 2006). That means almost 45 per cent of India's people in addition to its secular population are not part of Brahmanism or the Hindutva ideology.
Some Indian activists at the Colombo conference were also vocal about human rights violations in Kashmir. A young journalist, Alka Saxena, stated that many Kashmiris have been picked up by the Indian security agencies and their whereabouts have not been known for several years. She said the wives of these individuals suffer greatly: apart from having lost their loved ones and often prime support, they cannot claim any rights pertaining to their missing husbands' properties. Tragically, such women are called 'half-widows.'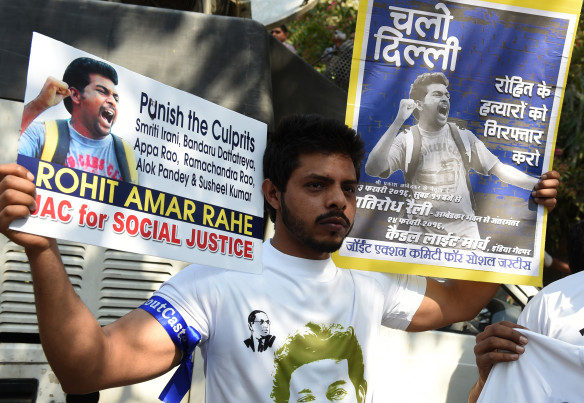 Sri Lankan human rights activists, led by Dr. Nimalka Fernando, also had similar stories about the victims of the long-drawn war for Tamil rights. Though this war was declared over in 2009, the rehabilitation of Tamils still remains an issue. The widows of many Tamil fighters who died in the war are still running from pillar to post to claim their rights over the properties left behind by their husbands. Since the country was in a state of war for so long, there is little official documentation of land. Tamil women thus find it difficult to produce the necessary papers proving their claims over the property. And while in the war for separation Tamil women fought shoulder to shoulder with the men, now these women are finding it hard to get married: the men do not want to marry them. As is evident across South Asia, in eastern cultures, most men look for women who can be dominated and so cannot stand up for their rights and fight.
The post-war militarisation of Tamil areas is also resulting in the violation of local people's rights. Many Tamils have been displaced and are now living in poor conditions. Although the government promised compensation for Tamils who were affected by the long war, there is not much to show on the ground. However, there is one sliver of hope, say Sri Lankan activists: they are hopeful that those who were involved in the systematic rape of Tamil women may now be punished. A precedent has already been set: through their struggle, Sri Lankan human rights activists managed to get the court to deliver a 25 year-prison sentence against four soldiers who were involved in Tamil women's rapes.
Bangladesh's history of democracy meanwhile, is as chequered as that of its lost sibling, Pakistan. The country is currently undergoing a struggle between secular and extremist Islamist forces. In this conflict both the state and the Islamists are violating human rights. Leading secular bloggers and activists have been murdered by extremists. Conversely, the state is sending 1971 independence 'war criminals' to the gallows — some of whom belong to Islamic parties. These judicial trials are attracting criticism from human rights activists in Bangladesh and abroad.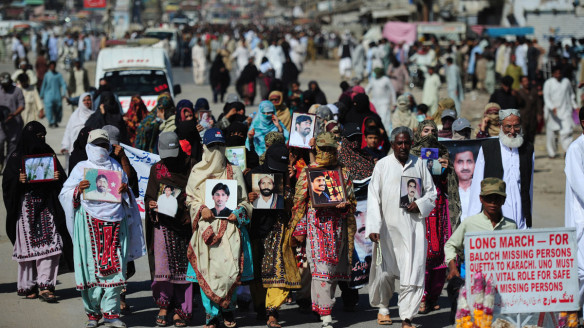 Muktasree Chakma Sathi of Bangladesh was also critical of the militarisation of the Chittagong Hill Tracts (CHT), where local people have been struggling for their rights for many decades. The majority of the hill tribes are either Buddhists, or follow assorted tribal religions. To change the demographic profile of the CHT, the government is now settling Muslims in these areas. Almost 250,000 Rohingyas, who migrated from Burma because of the persecution there, have been settled in the CHT. The irony, say HR activists, is that these same people who were victims in Myanmar are now victimising the locals in the CHT.
Hearing these reports it was hard not to be struck by the truism that nothing really changes. There is no difference between the devious tactics of rulers of the colonial period and those of the post-colonial states of the subcontinent. When the solution of complex political, economic and social issues are left to the military, their responses across South Asia have been questionable. In Pakistan for example, we have seen how the establishment has encouraged the proliferation of madrassahs in Balochistan, where the people fighting for their rights are mostly secular. Additionally, Balochistan nationalists now fear that the grand design to develop Gwadar Port is likely to bring many outsiders to the province, which could render the Baloch a minority in their own land.
Nepalese activist Bidur Subedi observed that people in his country were happy to finally have a secular democratic constitution. He explained that the government has proposed amendments to meet the two main demands of Nepal's Madhesi community: proportional representation in government and changes in the way electoral constituencies are drawn up. Though human rights activists were supportive of many demands made by Madhesis who live along the Indian border, they were also critical of India for instigating the unofficial blockade of Nepal. The worst affected by this blockade of landlocked Nepal, they pointed out, are the poor people, as prices of goods have skyrocketed. And of course the beneficiaries are smugglers and black-marketeers.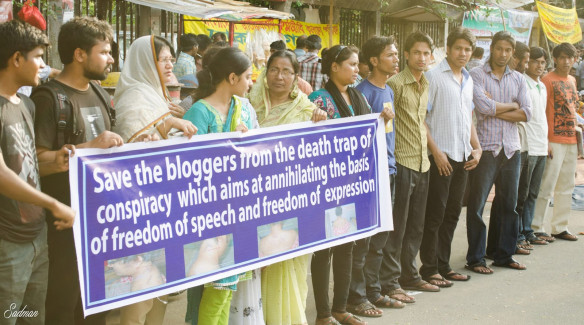 Maldives activist Ismail Ibrahim was critical of his government's highhandedness in dealing with the opposition and dissent. He also expressed concern about the rising religious extremism in the country. And his counterparts at the conference added that the lawlessness in the Maldives has increased the drug trade and human trafficking in the country.
Afghanistan has suffered civil war for the last 35 years. The Afghans spoke of how their country is not only bleeding at the hands of the Taliban, but also the security forces, who continue to violate human rights by indulging in extra-judicial killings, and the torture and abduction of people without any regard for their civil rights.
Afghanistan delegate Palwasha Hasan explained that though women have more rights under the present government, many of the Afghan warlords' forces are responsible for excesses against the people. This lack of control of Kabul and over most of the country, gives the Taliban an opportunity to win the people's support. She also said that most Afghans blame Pakistan for their distress, because they believe it supports the Taliban.
Because of all the misconceptions brought to light at the conference, and because of the realisation of the commonality of the shared problems in South Asian countries, it was proposed at the Colombo meeting that SAHR should organise more bilateral people-to-people meetings in which not the governments', but the people's perspective on conflicts between the two states is brought to the fore. Official perspectives of issues often deliver wrong signals and misinformation to the people, and sadly,  the media mostly amplifies only tainted official ultra-nationalist narratives in South Asia. It is only when people meet each other on an individual level or at non-official meetings and conferences that they realise at the people-to-people level there is no animosity, and if the foreign and national security policies of countries would reflect the people's aspirations, most inter-state conflicts could be resolved.
This article was originally published in Newsline's April 2016 issue.
Next