Book Review: Rivers of Flesh and other stories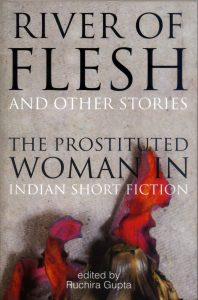 Presenting short stories on a subject of common appeal by writers, well known or relatively new, in one, or even two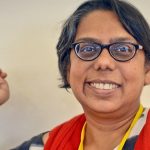 volumes, is bound to interest readers of fiction, more so if they are translations from different languages of the same region. River of Flesh and other stories: the Prostituted Woman in Indian Short Fiction, edited by writer, documentary filmmaker and activist Ruchira Gupta, falls in the same category. What makes the book more noteworthy is the quality of the translations, which are true to the original works.
Gupta has written extensively on the plight of prostitutes, founded an anti-sex trafficking NGO, 'Apne Aap Women Worldwide', has helped more than 20,000 girls and women leave the profession and, in many cases, showed them the route to adopt more respectable careers.
Gupta's introduction to the stories is thought-provoking. She debunks the commonly held view that prostitution "was a livelihood choice many women made when confronted with sweat-shop work, domestic servitude and oppressive marriages."
As someone who has worked to rescue the females in the red-light areas and ghettos, what Gupta has seen for herself is tragically worse. She says, "I witnessed prostituted women struggle to access even their most basic needs — food, clothing, shelter and protection from violence. I saw women live and die in debt bondage. I came to know of the huge profits which pimps and brothel-keepers make. I saw girls and women chewed up and spit out by the brothel system. I met women in their early thirties who had been thrown out of brothels because they were no longer commercially viable — customers constantly demand 'fresh meat.'"
Gupta vehemently opposes the view held by some 'smart' men — and some 'smart' women too — that prostitution is one of the livelihood choices. "Some even say it should be defined as work like any other, and prostituted women should be called 'sex workers'," Gupta says angrily.
The stories included in the anthology show how the bodies of these females are invaded by not just one 'customer' but sometimes by as many as 10 to 12 in a day, some of whom derive pleasure out of violence. The trauma is both intensely physical and mental.
The stories also reveal the subordination of women, who are trapped in unhappy marriages. However, the prime reason behind prostitution, more in our part of the world than in the West, is poverty. The first story in the volume, A Doll for the Child Prostitute by Kamala Das, amply illustrates the point. A 12-year-old emaciated girl, Rukmani, is sold by her mother to Ayee, a brothel-keeper, for a paltry sum. The father has left the family and to support her children the mother remarries. The minor girl is raped by her stepfather more than once when the mother is out of the house.
A police inspector, who extracts his pound of flesh from different brothels in his area of jurisdiction, promises to get Rukmani a foreign doll, if only she lets him fulfil his carnal desire. But, as it happens, his conscience pricks him for Rukmani is the same age as his granddaughter.
The brothel-keeper, Ayee suffers on account of her son, who had walked out on his mother because he did not approve of her profession. But she is relieved when she learns that the young man would soon be paying her a visit. She makes plans to marry him to Rukmani, much to the relief of the police inspector, who, for his part, fulfils his promise of getting her a foreign doll.
The theme of sleep deprivation and exhaustion, which is the plight of many a prostitute, is movingly brought out in Manto's short story The Hundred-Candle-Power Bulb, which narrates the predicament of a much-in-demand woman, whose greedy pimp does not let her rest. She eventually hits him on the head with a brick and when he dies, she gets the opportunity to catch up on her sleep. While Kamala Das' story is written in English, Manto's has been meticulously translated by Dr Rakshanda Jalil from Urdu.
Another story by Krishan Chander, translated from Urdu, is based on a letter jointly addressed to Pandit Jawaharlal Nehru and Mohammed Ali Jinnah by a prostitute, who laments that the riots in the wake of Partition resulted in the abduction of girls. It narrates the ordeals of a Hindu girl, Bela, and a Muslim girl, Batul. The letter writer indirectly blames the leaders of the two communities for the deplorable situation of the two girls. They have been forced into the flesh trade.
A leading Hindi writer Kamleshwar, whose story River of Flesh lends its title to the book, has painted an agonising picture of Jugnu, a middle-aged call girl, who falls victim to tuberculosis and also develops a painful boil on one of her thighs. She borrows money from a man who agrees to take the repayment in kind, rather than cash, and as he proceeds to do just that, he is simply not bothered about the extreme pain that he is causing her.
Most of the stories in this volume are moving and cover different aspects of a painful subject. The writers include luminaries like Premchand, Ismat Chughtai, Amrita Pritam, Qurratulain Hyder and Bibhutibhushan Bandyopadhyay.
Next