The society in Khyber Pakhtunkhwa (KP) and the adjacent Federally Administered Tribal Areas (FATA) may be largely egalitarian, but this hasn't prevented political dynasties from emerging and gaining strength. A run through the families that have dominated Frontier politics…
The Bacha Khan family of Charsadda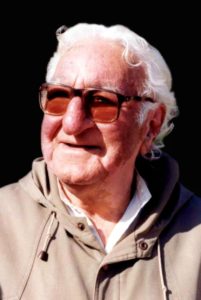 One has to start invariably from the well-known family of the late freedom-fighter, Khan Abdul Ghaffar Khan, commonly known as Bacha Khan. His son, the late Abdul Wali Khan, was his political heir and the mantle was then passed on first to his wife, Begum Nasim Wali Khan, and later his son, Asfandyar Wali Khan. Asfandyar Wali's son, Aimal Wali Khan, is now being fast-tracked to inherit the political legacy by first giving him a party office in the provincial set-up and then fielding him as a candidate for the KP Assembly in the July 2018 general election, from the family's native Charsadda district. The father-son duo will be contesting, and Asfandyar Wali is a candidate for the National Assembly from Charsadda. 
The Hotis of Mardan
The Hoti family of Mardan, in a way, is an extension of the Bacha Khan family.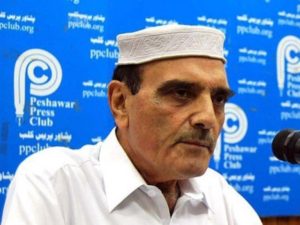 The late Mohammad Azam Khan Hoti, who served as a federal minister in Prime Minister Nawaz Sharif's 1990 cabinet, was the son-in-law of Abdul Wali Khan. His son, Ameer Haider Hoti, was picked up by his maternal uncle, Asfandyar Wali, to become the chief minister of KP after the Awami National Party (ANP) did well in the 2008 general elections, despite being a first-timer MPA lacking any administrative experience. Ameer Haider Hoti is the provincial president of the ANP and its leading candidate for the chief minister's job. 
The Bilours of Peshawar
The Bilours are a prominent business and political family. The family's loyalty to the ANP is unswerving, even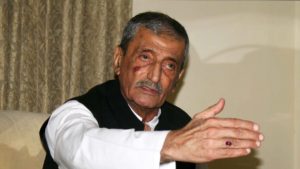 though the late Bashir Bilour was bypassed when the party leadership chose a much younger Ameer Haider Hoti as chief minister in 2013. 
Ghulam Ahmad Bilour, grief-stricken because of the assassination of his only son, Shabbir Bilour, during the 1997 election campaign, continues to head the family despite being nearly 80 years old. He is the party's candidate again for a National Assembly seat from Peshawar. He also suffered the loss of his younger brother, Bashir Bilour, in a terrorist attack in Peshawar in December 2012. Bashir Bilour's son, Haroon Bilour, has inherited the family legacy and will contest once again, for a provincial assembly seat from Peshawar in July. He lost the previous polls. 
The Sherpaos of Charsadda
T
he Sherpaos belong to Charsadda, where they are in competition with the family of Bacha Khan for political ascendancy. The late Hayat Mohammad Khan Sherpao's family came into the limelight when he joined the Pakistan's People Party (PPP) and was appointed governor of the province. Following his assassination, his younger brother, Major Aftab Ahmad Khan Sherpao quit the army and joined politics from the PPP platform. He served twice as the chief minister and, under General (R) Pervez Musharraf, as a federal minister of the interior. Now, heading the Qaumi Watan Party (QWP), a Pakhtun nationalist party, he has inducted his eldest son, Sikandar Hayat Sherpao, into politics and enabled him to serve as a provincial minister. 
The Mufti Mahmood family of Dera Ismail Khan
The family of the late Mufti Mahmood, who briefly served as chief minister, is one good example of the political dynasties being built even among religious families and in religio-political parties. His eldest son, Maulana Fazlur Rahman, succeeded him as head of the Jamiat-ulema-e-Islam (JUI-F), which has a solid vote-bank in parts of KP, Balochistan and FATA. Maulana Fazlur Rahman's younger brothers, Maulana Attaur Rahman and Lutfur Rahman, have followed in his footsteps and won elections for seats in the parliament. Attaur Rahman has also remained a federal minister. Maulana Fazlur Rahman's other brother, Maulana Obaidur Rahman, and son, Maulana Asad Mahmood, have also contested and lost elections.
The Qazi Hussain Ahmad family of Nowshera
The late Jamaat-i-Islami Ameer, Qazi Hussain Ahmad, was elected once as an MNA and on another occasion as Senator. His daughter, Samia Raheel Qazi, was elected MNA on a reserved seat for women. She also served as a member of the Council of Islamic Ideology. His son, Asif Luqman Qazi, has been doing grassroots politics in his native Nowshera, but has failed to win an election for the assembly. 
Maulana Abdul Haq's family from Nowshera
The late Maulana Abdul Haq, who was elected a member of the National Assembly in 1970 and 1977, founded the Darul Uloom Haqqania in Akora Khattak in KP's Nowshera district. It has since become one of the biggest madrassas in Pakistan and has produced many known Taliban leaders who proudly add Haqqani to their name. Maulana Samiul Haq became the head of the seminary after the death his father, Maulana Abdul Haq. He is head of his own faction of the JUI and has remained a member of parliament. His eldest son, Maulana Hamidul Haq, was also elected MNA once from Nowshera in the 2002 elections on a ticket of the religio-political alliance, Muttahida Majlis-e-Amal (MMA). 
The Family of Maulana Abdul Baqi of Kohistan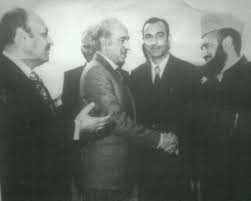 The late Maulana Abdul Baqi remained a member of the provincial cabinet for 14 long years, mostly as minister for religious affairs. His death paved the way for his brothers, Maulana Obaidullah and Maulana Mehboobullah Jan, and son Sajjadullah, to contest elections and become members of different assemblies from Kohistan district. Maulana Obaidullah, who is now dead, was once declared "the richest MPA from the poorest district." Maulana Mehbobullah Jan is presently the provincial president of Pakistan Muslim League (PML-Q), though the other family members have remained associated with almost every party, including the JUI and ANP.
Pervez Khattak's family from Nowshera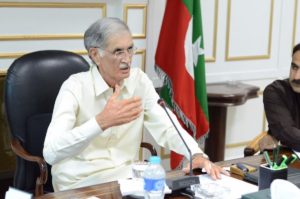 Pervez Khattak has been in politics for nearly 35 years and has been associated with the PPP, PPP-Sherpao and now the Pakistan Tehreek-e-Insaf (PTI), which made him the chief minister of KP after winning the 2013 general election in the province. He has won most of his electoral contests from Nowshera. He used his position in the PTI to facilitate the entry and election of his brother Liaqat Khattak as District Nazim of Nowshera, and son-in-law, Adnan Khan as Senator. After vacating the National Assembly seat and keeping the one in the provincial assembly, Pervez Khattak got his second son-in-law, Dr Imran Khattak, elected as MNA on a PTI ticket. His nephew Ahad Khattak, son of District Nazim Liaqat Khattak, was made the Tehsil Nazim of Nowshera. Also, two women related to Pervez, including Nafeesa Khattak and Sajida Zulfiqar, were elected to reserved seats for women in the National Assembly, on PTI tickets. 
The Walis of Swat
The late Miangul Aurangzeb, the son of Swat's ex-ruler (Wali of Swat) Miangul Jehanzeb and son-in-law of President Ayub Khan, remained active in electoral politics until his appointment as governor of Balochistan and then KP. His eldest son Adnan Aurangzeb, who is now head of the former princely family, was a member of the National Assembly between 2004-2008. From the other branch of the family, the late Miangul Amirzeb served as an MNA and his eldest son Miangul Asfandyar Amirzeb, who was killed in a bomb explosion in Swat in 2008, served as a provincial minister. Another family member, Miangul Shah-i-Rum, was a PPP MNA from Swat. 
The Durranis of Bannu
Akram Khan Durrani rose to the position of chief minister of KP when his party, the JUI-F, bagged the most seats won by the MMA in the 2002 general elections. Earlier, he had served as a provincial minister. He got his son, Ziad Durrani, elected as an MPA from their native Bannu district and after his death at a young age, facilitated his nephew  Azam Durrani's election as a member of the provincial legislature. 
The Saifullahs of Lakki
Marwat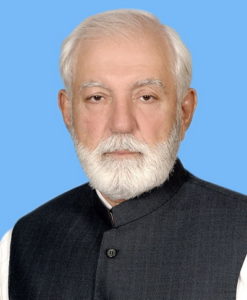 No description of the political dynasties of KP would be complete without mentioning the Saifullahs of Lakki Marwat district. The family has earned prominence in politics and business. Kulsum Saifullah Khan was an MPA and MNA and facilitated her sons' entry into politics. She was among the most prominent female Pakhtun politicians in Pakistan. Brothers Humayun Saifullah, Salim Saifullah and Anwar Saifullah have served in the provincial and federal cabinets. Despite frequently changing political parties, they are welcomed by whichever party they wish to join as they are considered electables due to their wealth and vote-bank. 
The Akhtar Nawaz family of Haripur
This relatively new political dynasty was founded by the late Akhtar Nawaz Khan, when he was elected as an MPA from Haripur district. After he was shot dead in a vendetta with a rival family, his younger brother, Gohar Nawaz Khan, stepped in and was elected MPA. Now, Akhtar Nawaz's son, Babar Nawaz, has come of age and was able to score an upset victory as the PML-N candidate for the National Assembly seat from Haripur. The family has kept changing parties, mostly joining those in power, and has remained associated with the ANP, Aftab Sherpao's Qaumi Watan Party and the PML-N. 
General Ayub Khan's family from Haripur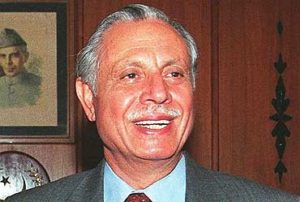 The family of the late president, Field Marshal Ayub Khan, has been active in politics from its native Haripur district. The eldest son, Gohar Ayub Khan, served in the federal cabinet, including a stint as foreign minister. His son, Omar Ayub Khan, also remained minister of state in then prime minister Nawaz Sharif's cabinet. Now the family has joined the PTI to begin a new innings. The family has also been part of the campaign to separate Hazara from KP and create a new province. Yousaf Ayub and his younger brother Akbar Ayub, grandsons of President Ayub from another branch of the family, as well as Habibullah Tareen, have also won elections and served as ministers. 
Sardar Yousaf of Mansehra
Sardar Mohammad Yousaf has consistently been winning elections to the National Assembly from Mansehra. His electoral opponents have included former federal ministers, Syed Qasim Shah and Azam Khan Swati. His Gujjar tribe has stood solidly behind him, even though he has changed parties frequently. Sardar Yousaf was federal minister of religious affairs in the PML-N government from 2013-2018. Once in the recent past, his son, Shahjehan Yousaf, was also elected MNA from Mansehra. 
Mardan's other Hotis
The progeny of the late Nawab Akbar Khan, the biggest landlord and chieftain of the Yousafzai tribe, are also known as the Hotis. In fact, they are the most famous Hotis, and some of them who earned the political limelight, include the late Nawabzada Abdul Ghafoor Khan Hoti, late Amir Mohammad Khan Hoti, former federal minister Khawaja Mohammad Khan Hoti and Aurangzeb Khan Hoti. The extended Hoti family's fortunes have declined in politics, though Khawaja Mohammad Hoti and his son Omar Farooq, are trying their luck in the coming elections from the PPP platform, after having been part of other parties, like the ANP, PML-N and PTI. 
The Tarakai family of Swabi
The Tarakai family from Swabi first made money primarily through cigarette manufacturing, and then entered politics by launching its own party, the Awami Jamhoori Ittehad Pakistan, and then merging it with the PTI in 2015. Its head, Liaqat Khan Tarakai, is a PTI member of the Senate. His son, Shahram Khan Tarakai, was a provincial minister, and brothers Usman Khan Tarakai and Mohammad Ali Tarakai were MNA and MPA, respectively, from 2013-2018. 
Asad Qaiser of Swabi
Asad Qaiser had been a committed PTI worker for 16 years, before he won his first election in 2013, both as an MPA and an MNA. He kept the provincial assembly seat and was even tipped to be the chief minister, but Imran Khan eventually decided to give the office to the experienced Pervez Khattak. Asad Qaiser was given the second most important position of Speaker of the KP Assembly. On the National Assembly seat vacated by him in Swabi, he secured a PTI ticket for his brother, Aqibullah Khan, and got him elected as an MNA.
Amir Muqam's family from Shangla
Amir Muqam, an engineer and contractor, won elections as MNA from his native Shangla district on a Jamaat-i-Islami/MMA ticket in 2002, but later defected to the PML-Q and was made a minister by military ruler General Pervez Musharraf. He is now the provincial president of the PML-N and served as an adviser to Prime Ministers Nawaz Sharif and Shahid Khaqan Abbasi until May 2018. His younger brother, Dr Ibadullah, was elected MNA in the May 2013 polls, while his son, Niaz Ahmad, is District Nazim for Shangla. 
Arbab Jehangir's family from Peshawar
There was a time when Arbab Jehangir Khan Khalil was one of the most well-known politicians in KP. He remained both a provincial and federal minister and was elected as chief minister of KP after the partyless general elections in 1985. However, his death caused a decline in the family's political fortunes. Though his eldest son, Arbab Alamgir Khan Khalil, won the elections in 2008 as an MNA from the family's urban-rural Peshawar constituency and became a federal minister in the PPP government, his next electoral contest in 2013 was a disaster, as he lost badly to PTI candidates for both the provincial and national legislatures. Arbab Alamgir's wife, Asma Alamgir, was also elected MNA on a reserved seat for women in 2008 and was appointed an adviser to the prime minister. The couple is trying to make a comeback and their son, too,  has made a debut in the local government elections. 
Sardar Mahtab Ahmad Khan's family from
 

Abbottabad

PML-N's Sardar Mahtab Ahmad Khan has held every position to which a politician could aspire. He has been a provincial and federal minister, chief minister and governor of KP, and adviser to the prime minister. He has rarely lost an election. His son, Shamoon Yar Khan, and nephew, Sardar Fareed Khan, have won elections as MPAs from the family stronghold of Abbottabad. 

There are other political dynasties in KP as well. The two rival political families of Dera Ismail Khan need to be mentioned.
The Miankhels of Dera Ismail Khan
The Miankhels of Dera Ismail Khan district who, at one point in the past, managed to send three members — father and two sons — to the provincial assembly have been losing subsequent elections. Brothers Sanaullah, Omar Farooq and Fatehullah would make another attempt to win assembly seats this time.
The Gandapurs of Dera Ismail Khan
The Gandapurs of Dera Ismail Khan are rivals of the Miankhels, as both have their origins and stronghold in Kulachi area. The late chief minister, Sardar Inayatullah Gandapur, led the Gandapur family until his death in April 2005. Presently his son, Ikramullah Gandapur, is heading it after serving as a provincial minister in the PTI government from 2008-2013. He had replaced his younger brother Israrullah Gandapur, who was a minister when he was killed in a suicide bombing at his hujra, on the day of Eidul Azha, in October 2013.
Rahimullah Yusufzai is a Peshawar-based senior journalist who covers events in the NWFP, FATA, Balochistan and Afghanistan. His work appears in the Pakistani and international media. He has also contributed chapters to books on the region.
Next