And Now For the Good News…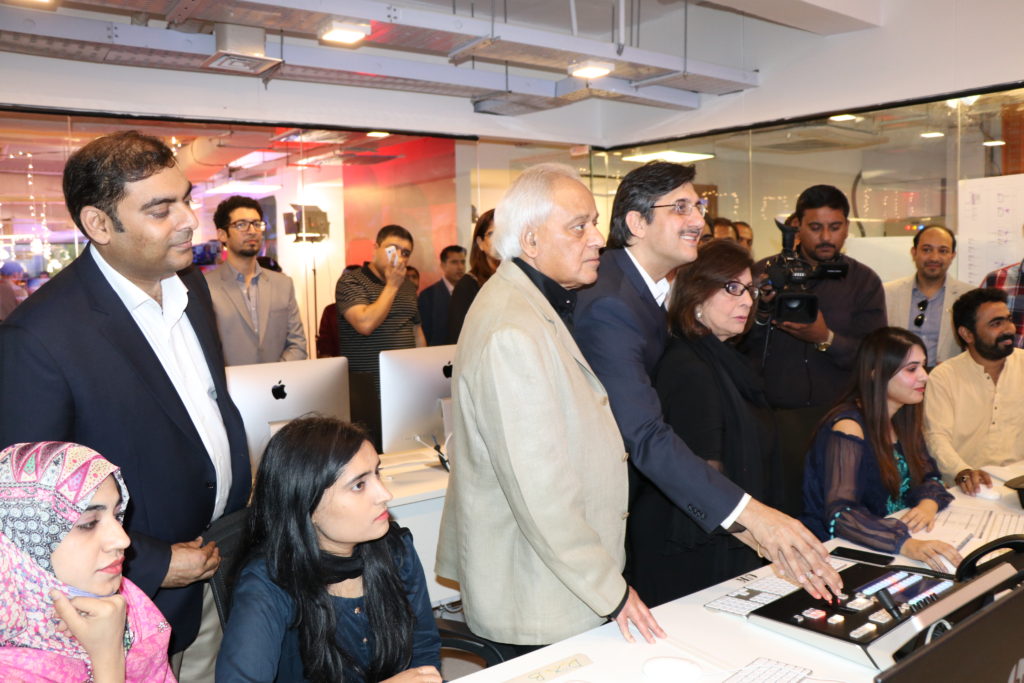 May 11 proved to be another "red letter" day for Hum Network — Pakistan's only public listed media group — when it launched the transmission of its much-awaited Hum News, with a pledge to raise the bar of broadcast journalism in the country.
The entire Islamabad team gathered in the central newsroom minutes before the countdown began, and on the shout of "zero," Hum Network President, Sultana Siddiqui, flanked by senior team-members, pressed the button to formally launch the channel's transmission.
Joy and excitement was writ large on the faces of an overwhelmingly young team — many of whom were just beginning their careers as TV journalists — as they sang the national anthem.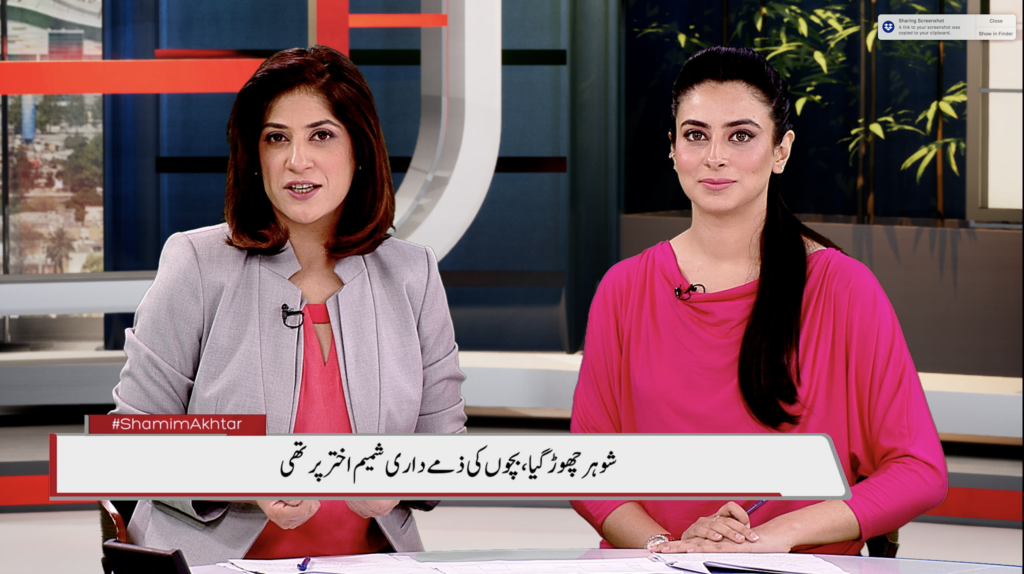 For Duraid Qureshi, Chief Executive Officer of Hum Network, this new channel remains "our most ambitious project" which aims "to articulate the dreams and aspirations of 21st Century Pakistan and raise the bar of broadcast journalism by our factual, objective, balanced and fair coverage."
It took Hum Network almost two years to roll-out this Rs.3.7 billion project, out of which almost half of the amount has already been spent. Hum News currently boasts a staff of 500. This number will rise in the coming months as Hum News expands its operations and strengthens its digital media platforms in both the Urdu and English languages. One unique feature of Hum News is that 35 per cent of its workforce comprises women, while around 40 per cent of the staff members are fresh graduates. 
Within the next four to five weeks, Hum News will be seen across Asia, North America and Europe, where the transmission of Hum Entertainment is already available. Headquartered in the heart of picturesque Islamabad, Hum News has bureau offices in all major cities of Pakistan, including Karachi, Lahore, Peshawar, Quetta and Multan, and state of the art studios at its major stations.
Why Islamabad, when the Hum Network is based in Karachi?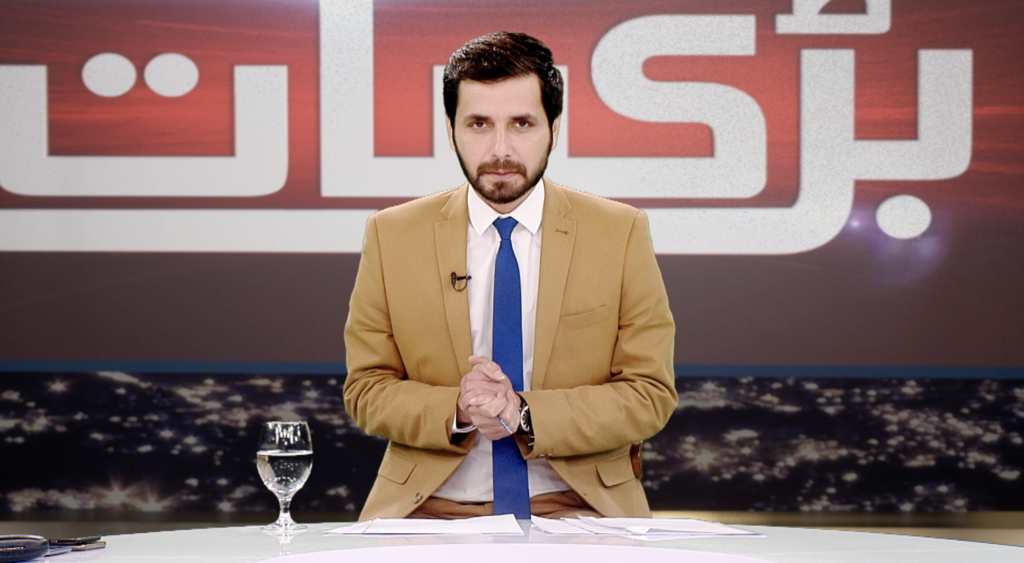 "I believe that a news organisation should be headquartered where the most news is generated. Therefore, Islamabad was the obvious choice. The federal capital's location also makes it an ideal place as several key parts of the country are close by," Qureshi told Newsline. 
Will Hum News have anything different to offer its viewers?
According to its vision statement, Hum News will be "independent, investigative and inspirational." It will adhere to the best corporate and media practices and set new benchmarks in delivering high-quality news, current affairs and infotainment content to viewers, promise the channel's owners. Sensationalism, they say, will remain a big "No" and talk shows will not be allowed to become a battle ground for anchors, guests and reporters.
These are early days, but Hum News' look-and-feel has won kudos from media gurus as well as the general public, for its clean and uncluttered screen. And as the channel gets into full gear, its news and current affairs programmes, with a special focus on social and economic issues and its emphasis on youth, who are mostly neglected by the mainstream media, should cut it with the audiences.
Hum Entertainment has served as one of the best brand ambassadors for Pakistan. So the challenge for Hum News to parallel that will be that much greater.  
Amir Zia is a senior Pakistani journalist, currently working as the Chief Editor of HUM News. He has worked for leading media organisations, including Reuters, AP, Gulf News, The News, Samaa TV and Newsline.
Next