"Dancing, acting and singing were always a part of me" – Suhaee Abro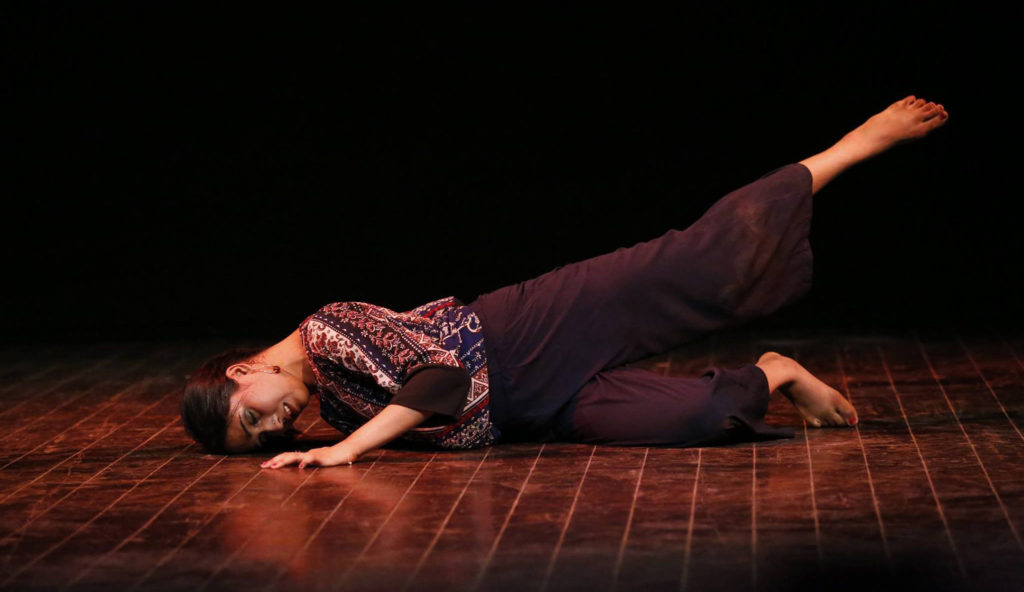 Suhaee Abro is on a tremendous high these days. She has just returned after attending international film festivals in Macau, Florence, Milan and the UK with the team of My Pure Land, a British film in Urdu that was UK's official entry at the 2018 Oscars in the Foreign Film category. The film has won rave reviews as has Suhaee's performance in the lead role of Nazo, a young woman from rural Sindh who picked up the gun to defend herself and other female family members and their land from usurpers.

At 24, Suhaee has accumulated an impressive body of work that would be the envy of many of her contemporaries. Film, television, stage — she has explored all three mediums of expression. Backed by extremely supportive parents — prominent writer and poet Attiya Dawood and well-known illustrator Khuda Bux Abro — Suhaee has blossomed into a versatile dancer and actor.

My Pure Land is just one of the myriad projects Suhaee has been involved in, especially over the last two years. She has played the lead role in two short films — Nameless, which won an award for the best short film at the recent Asian Peace Film Festival, and the yet-to-be released, Peela, shot by a US-based director Jeshua De Horta. Suhaee has also acted in several short films and videos, including the song"Main Sufi Hoon" by Sketches and The Desert Journey in 2016.

In 2016, Suhaee went to attend a two-week dance workshop in Italy, which turned into an extended stay. From there she travelled, studied, performed and conducted dance workshops across Italy, including at the Norooz festival in Turin last year, where she danced to a composition of the Iranian musician, Hossein Alizadeh. Upon completion of her course, she also travelled around Europe as a freelance artist, and co-choreographed and performed in a musical, Ishq, at Saddler's Wells Theatre, and at the Sufi Cultural Festival in London.

Since returning to Pakistan in February this year, she has been appointed ambassador for the National Epilepsy Centre at the Jinnah Medical Centre in Karachi to help raise awareness regarding epilepsy — an ailment she also suffers from.

In this wide-ranging interview with Newsline, Suhaee Abro shared her early and recent experiences as a dancer and actor, her tremendous growth as an artist abroad, more specifically Italy, and her future plans.
Would you say the last couple of years have been the most prolific in your career?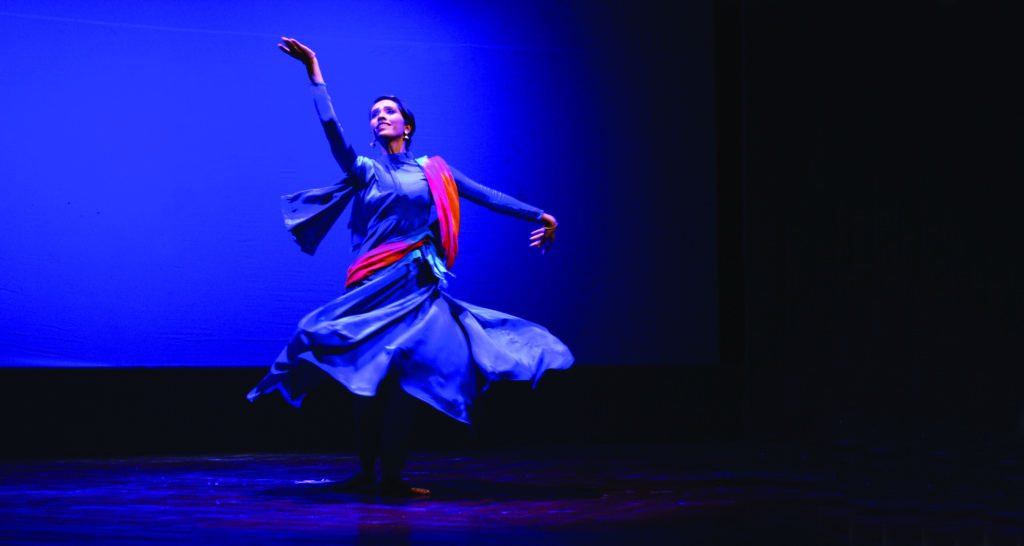 Yes, it has been hectic since 2015 when I filmed for My Pure Land. I travelled to Italy in early 2016 for a workshop and audition and was selected for a four-month intensive course in contemporary dance at the Nuova Officina Della Danza (NOD) on a scholarship. I went to Turin where I ended up studying at the school for nine months and then stayed on. It was during my stay there, that I felt tremendous growth as an artist as I was involved in several projects. I did visit Pakistan twice in that time. On my first trip, I acted in the drama serial Yaqeen Ka Safar.  It was the role of a young girl who is gang-raped. On my second trip to Pakistan in July 2017, I did a solo dance show, Goonj, at the Karachi Arts Council, in which I enacted my own story.
 What made you decide to go to Italy for training in the first place?
 I had been a dance artist since I was eight. At age 24, I felt I was not getting the kind of opportunities that would help me grow as an artist in Pakistan. I got plenty of work as well as recognition, but I was stagnating as I was doing the same things. At some point in life, you need to challenge yourself to gain more exposure. I felt I needed to grow in a different world, in a different environment.
 The dance school I chose was in Italy. I discovered Nuova Officina Della Danza on a webpage dancers use, called Dancingopportunities.com. I was at a terrible point in my life at that time, and felt completely distraught. 
When shooting for My Pure Land, my friend Sabeen Mahmud was murdered and additionally, I had been dealing with health and emotional issues. I had been officially diagnosed with epilepsy in 2012, but stress had triggered it in 2011. I didn't inform my parents then nor did they discover it because I was mostly away from home, rehearsing for a show or on a shoot. Each time an episode occurred, I would ask everyone not to tell my parents because I knew I would be admonished for not eating properly — and rightly so. 
By the time an epilepsy episode happened in front of my parents, it had become much worse. I was diagnosed late — when I was 17-18 and studying for my second year 'A' levels. Suddenly, I was put on heavy medication; I had to drop a subject in school and I couldn't focus on my exams, so altogether it was a very difficult time.
Was your epilepsy triggered by stress or the discrimination you faced?
I've always been a sensitive child. The discrimination I faced was when I was much younger and that was because of my complexion. I'm already dark and tend to get darker in the sun. Children would comment on how black or dirty I was, and my best friend would tell me to use skin-lightening creams. I couldn't get these things out of my mind. I had no problems with my appearance and I enjoyed performing in front of the audience and the camera. But I faced such comments from friends throughout my childhood.  
Now my medication helps me to stay in control of my epilepsy, but I suffered a lot in Italy because of it. One time I went to the supermarket and I blacked out. An ambulance had to take me to the hospital, and I was afraid that I would be deported. I can neither swim nor drive because of my epilepsy. I would like to be independent but I am always depending on others to drive me around. Also, flashing lights at concerts affect me, so I avoid them. 
Was the character of Nazo Dharejo in My Pure Land your first role in a major motion picture?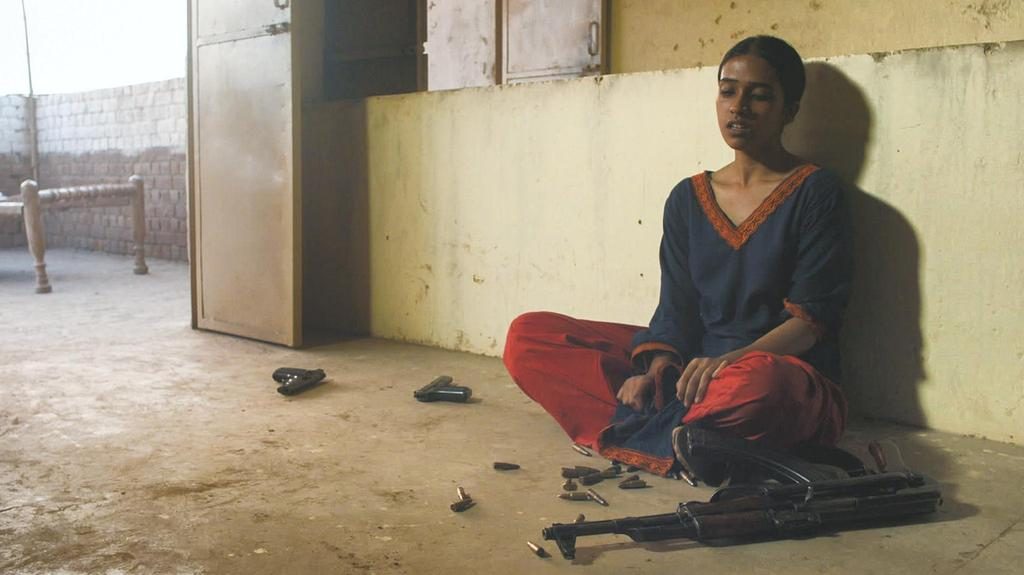 I had done a small role in Manto, but yes, My Pure Land was my first lead role in a major film and it was shot in 2015, before I left for Italy. The director, a Pakistani-British, Sarmad Masud, his wife and production designer of the film, Caroline Bailey, and the cinematographer, Haider Zafar flew in from England to film in Punjab because, perhaps, there were security issues shooting in Sindh. I was among the many girls auditioning for the role but they selected me immediately. They had done research on the story and had spoken to Nazo and her husband extensively. I had heard Nazo's story through my activist mother, but I had never really gone deep into it. However Sarmad's direction guided me through the filming.
It was an extraordinary role and unlike any I have done before. There was absolutely no make-up, and like Nazo I always had my hair tied up. I played the role in the way she viewed her tough situation and often felt emotional doing it. The most difficult part was picking up the gun; I come from an artistic family and have never had guns around me. I am afraid of them and never thought I would have to pick up one, even if it was for a movie.   
Because of the area Nazo hailed from, she picked up the gun to protect herself, her family and their lands. Incidentally, Sarmad would never let us see the playback, so I didn't see the movie until two years later. The film debuted in Edinburgh in June 2017. I never realised how spectacular the cinematography might be, because during the shoot I was just living that rural life for four weeks.
My Pure Land was submitted for several film festivals for which I travelled to Florence, Macau, and Milan. We won the Public Award at the River to River Florence Indian film festival. There are still more festivals coming up.  
What do you call the new form of dance, that you have created as seen in Goonj?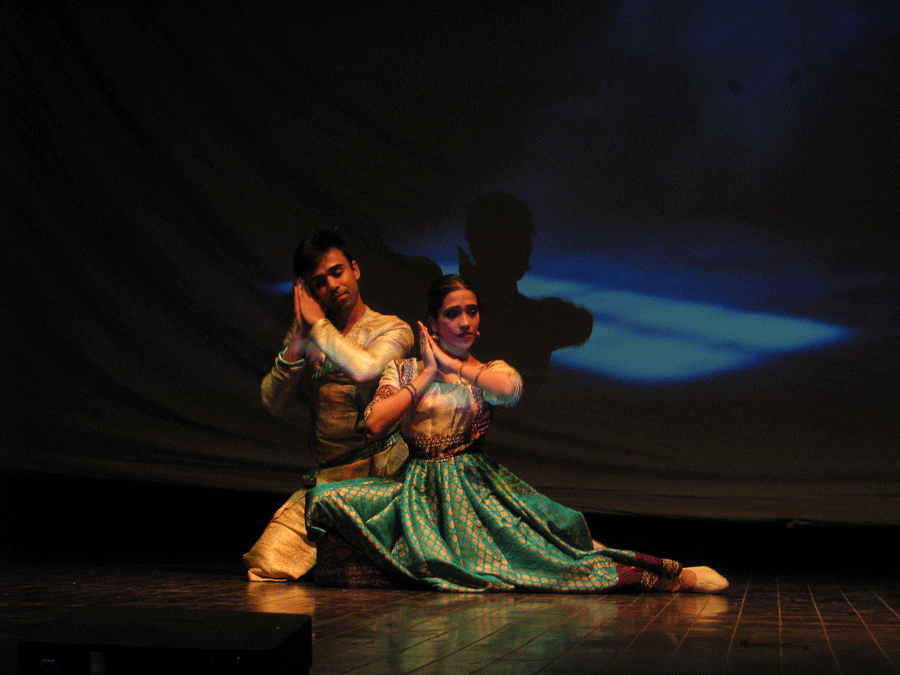 Goonj was very different for me as well for the Pakistani audience. I offered something different and more meaningful. I didn't don the usual long traditional dresses and pirouette away — something which Pakistani audiences invariably respond to, besides glamorous appearances. Audiences here have a very short attention span when it comes to the performing arts and find it difficult to absorb new forms.
In the introductory segment of my hour-long show, you see a lone suitcase on stage that represents the emotions I am letting go of, as I open up before the audience. The piece was accompanied with a video projection accompanied by a narration, which I had made with a couple of my Italian friends. The solo dance was choreographed entirely by me. I had original music to go with it. This performance was important to me, not only because I staged it for the first time in Pakistan, but also because it recapped my memories; it told the story of my epilepsy, my parents, my being in love, dealing with the death of a loved one, and what it's like being unmarried in Pakistan. Whatever I expressed on stage, no matter how personal, my parents knew, since they are my closest friends.
I was pleasantly surprised to find that the audience enjoyed Goonj. Some came up to say how it had touched them; others identified with a particular story from the performance because it was similar to one of their own. That was the whole point of my solo show, to say that we all go through different episodes in life together and being aware of our emotions helps us to move on in life. If I could do that for the audience as an artist, I would be more than happy.
Have you taken elements from Bharatanatyam in the new dance form you have developed?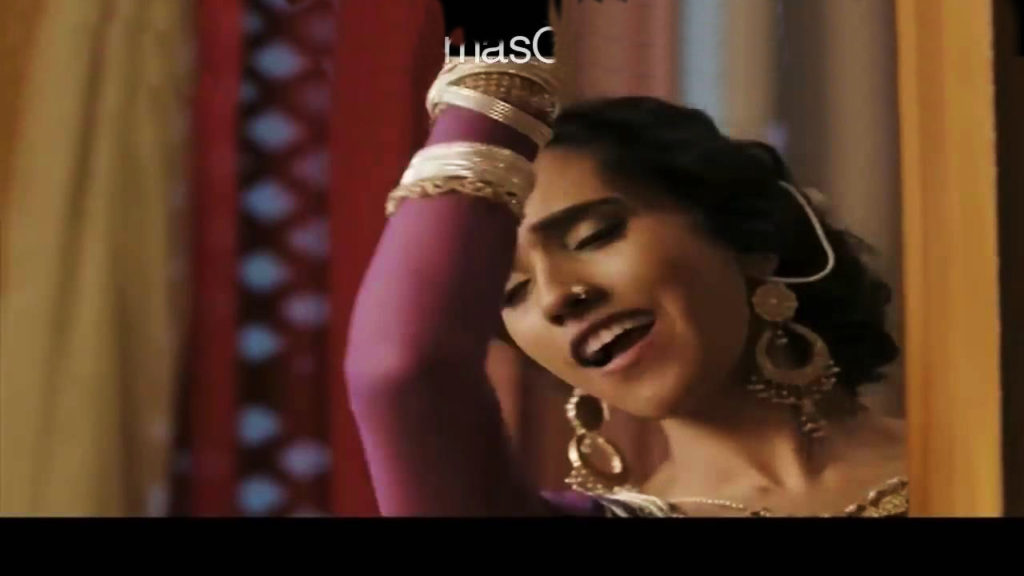 They are both extreme forms. Our classical dances are all about detail, and expressing with the eyes is very important. Classical dances are more expressive and my training has made me well aware of my eyes, hands and fingers. Contemporary art forms are about bigger movements — about extending your arms and legs as far as they can go.
I would call it interpretive or theatrical dance because even now, when dancing, I use a mixture of movements and challenge myself within them. 
Different dance forms require different body-types. Ballerinas have to be very skinny. Even though I am slim, I would be regarded as too fat for ballet. On the other hand, you need to have the curves and hips to perform Odissi, a classical Indian dance form. I don't wish to pursue any particular form, except Bharatanatyam, and that too just for myself. Instead of teaching specific dance forms, I would like people to understand and appreciate their own bodies and move with the rhythm inside them. 
Recently, I conducted an intensive workshop in Scuola di Recitazione della Calabria, an acting school in south Italy — on body expression, Bharatanatyam and interpretive dance. It was basically an instruction to dancers to discover their own movements. 
But if someone wanted to be part of a certain dance form, it was ultimately their choice.
Did your dance take you towards acting?
 Dancing, acting and singing were always a part of me. I started dancing when I was seven. When I was eight, Sheemaji made me act in a music video called Aseerzadi.
I worked in telefilms, probably once a year, from the age of 12. My first telefilm, Guddi, was about child rape, written by my mother Attiya Dawood as part of a series of plays on women's issues when conversations on such topics had just begun. I gained recognition after acting in Sanjha, my first television serial in 2011, in which I played a girl from Thar sold into prostitution, but who resists, runs away and falls in love with a boy who is an artist. Unfortunately, plays that I am cast in tend to make me dance even when my character has nothing to do with it, and just because I can. 
Do you think you were being typecast?
 For sure, for my skin colour, and for the way I look. In Italy, people call me beautiful and they suggest I take up modelling. But in Pakistan, it's just the opposite. I'm either assigned the role of a poor or a dark girl — or both — who is unable to get married; or who nobody likes; or she's probably smart but not beautiful, or she is highly emotional. I'm never cast as an independent, educated girl. However, ever since I've cut my hair short, people's perception of me has changed somewhat. But TV plays are still stuck in the same love triangles, themes of girls who are unable to get married, or are invariably crying. I don't mind TV roles if the characters are meaningful, but I definitely don't want to encourage people by playing characters of women who are unable to help themselves, and always in need of a man or feel the need to look beautiful by applying heavy makeup. But what other avenue is there for an artist to make a living? I can't earn through dance alone.
Even if you are a star dancer in Pakistan, you aren't noticed unless you've worked as a Bollywood dancer/choreographer, which I'm not comfortable with. I have had offers to perform mujras, as I did in the TV serial, Mor Mehal, but that is what the character of a court dancer called for. It doesn't mean that I will perform or choreograph seductive item numbers every time. I have nothing against sensuality, but I am against selling a woman's body for the sake of it, even when colleagues tell me to be open-minded about it for the sake of my art. I'm just a person trying to promote dance as a form of expression.
Is Italy accepting of foreign artists?
I stayed back in Italy because I had started receiving small, freelance projects. As artists we have to travel extensively; from Italy I could travel easily to any part of Europe. I could take a bus or train to Germany, or London or France for example, I performed at the SoloDuo Dance Festival in Germany  and co-choreographed a musical, Ishq, in London and was also part of the cast. 
Italians are really great and I didn't experience any racism. However, language could pose a problem, because they rarely speak any English.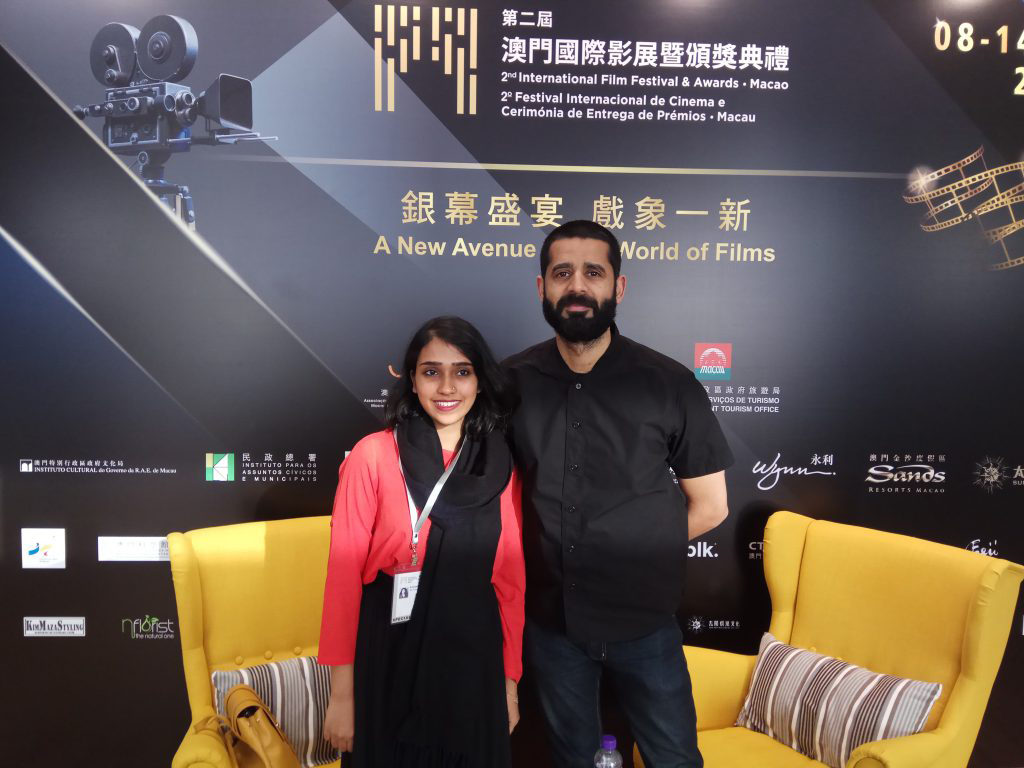 Do you think that the performing arts scene in the country will improve?
It will probably take a very long time. I have performed at two public events since I've returned, and I don't think organisers understand the requirements of a professional dancer. For example, I need to warm up before a performance; instead I am informed just moments before one, that I have to go on stage. Abroad, artists understand the importance of warm-ups before a performance; otherwise it could cause injuries and broken bones — a concept people here don't understand. I am inclined to make a video for dance artists on warm-up exercises — so that they don't complain about pain after every dance performance. 
Now that you are in Pakistan till December, what are your future plans?
For dance projects in Pakistan, I have to take the initiative myself. I would like to invite some of my dance partners from abroad. I have created a small collective with my Italian dance partner, Lucia Moretti. We studied together and started teaching each other our respective forms and lots of new and interesting creative work came out of it. We plan to hold workshops, teach and create a lot of art together and through collaborative work with dance artists from around the world under the title of 'Look But With Love' (LBWL). I have been invited back to Scuola di Recitazione della Calabria to teach for another month. 
For the future, firstly I hope to earn money through my art and would like to work in more films, hopefully those that offer significant character roles. Even if I eventually settle abroad, I would like to keep returning to Pakistan and contribute by teaching young people contemporary dance forms. I hope by making constant efforts, I could help make a change one day.
By Deneb Sumbul
The writer is working with the Newsline as Assistant Editor, she is a documentary filmmaker and activist.
Next