With the audience lining up wall to floor to watch the highly anticipated Nizami Qawwal group, the night held high promise for all qawwali aficianados. In fact, audience members continued to trickle in, well after it had started, to the point where every available space at the T2F was filled up.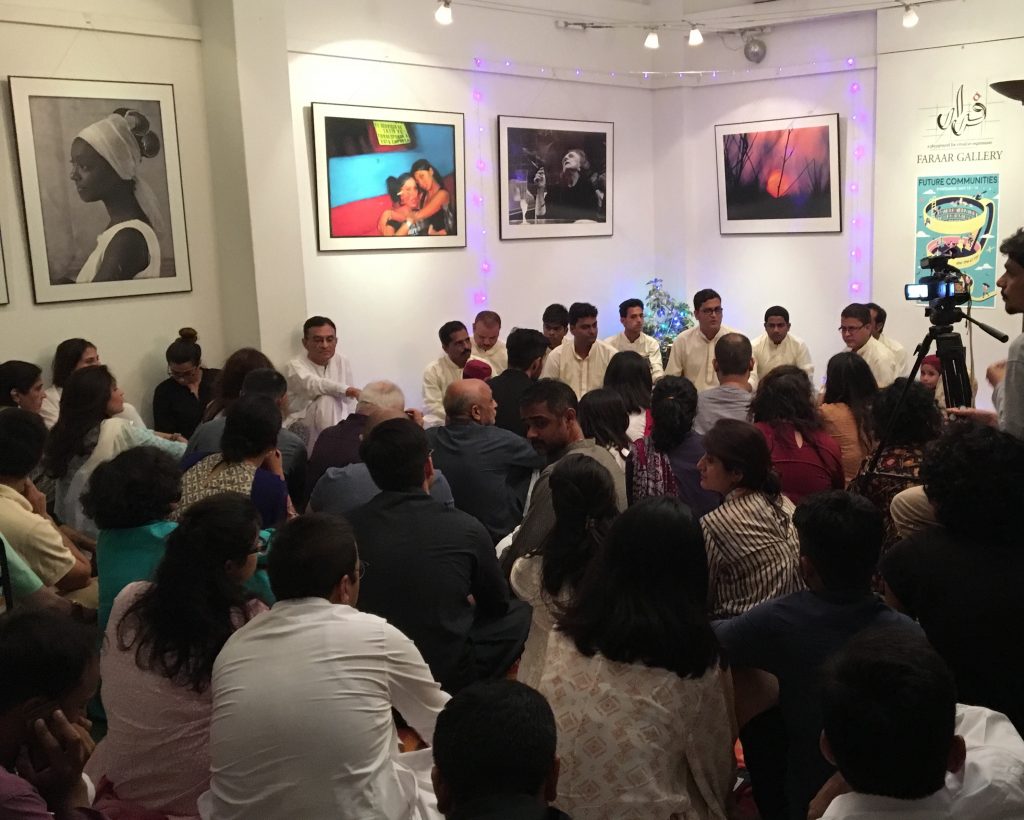 The late Sabeen Mahmud had introduced Subhan Ahmed Nizami to T2F audiences in 2013. A descendant of the 'Qawwal Bachchon Ka Gharana' of Delhi, Nizami's grandfather was the celebrated Ustad Iftikhar Ahmed Nizami, who performed at Radio Pakistan concerts and his father, Ustad Afaq Ahmed Nizami, was a Faarsi kalam expert. After his father passed away when he was only 18, Subhan organised his own qawwali group, that included his brothers as well; and they performed internationally, and won critical acclaim in France.
The group that evening comprised nine adults and two young boys, whose voices added a touch of sweetness and youth to the more mature tones. In each rendition, the Nizami brothers displayed varied musical tones, rapidly switching from a faster, upbeat pace to a slower tempo, with both the performers and the enthralled listeners alike clapping in time with the beat. "Sare mehfil pe karam itna sarkar ho jaye," one of the more popular naats, earned a thunderous applause.  Other qawwali's sung included "Mun kunto maula," "Man khake kafe paye," and "Main nai jaana kheriyan de naal."
The two-hour performance, from 10-12pm, attracted all age groups, from the young to the old, to the in-betweens. One couple had even brought along their infant child, who surprisingly slept through the show, which continued well past midnight.
Next