The press conference for the much-awaited Mehrunisa V Lub U (MVLU), held at Zaver Hall, PC, was a luxe affair — red carpet, celebs, iftari, dinner et al. A Vespa, an iconic red phone booth, and stills of Pakistani streets greeted the visitors upon arrival. It was almost like walking onto the sets of the movie.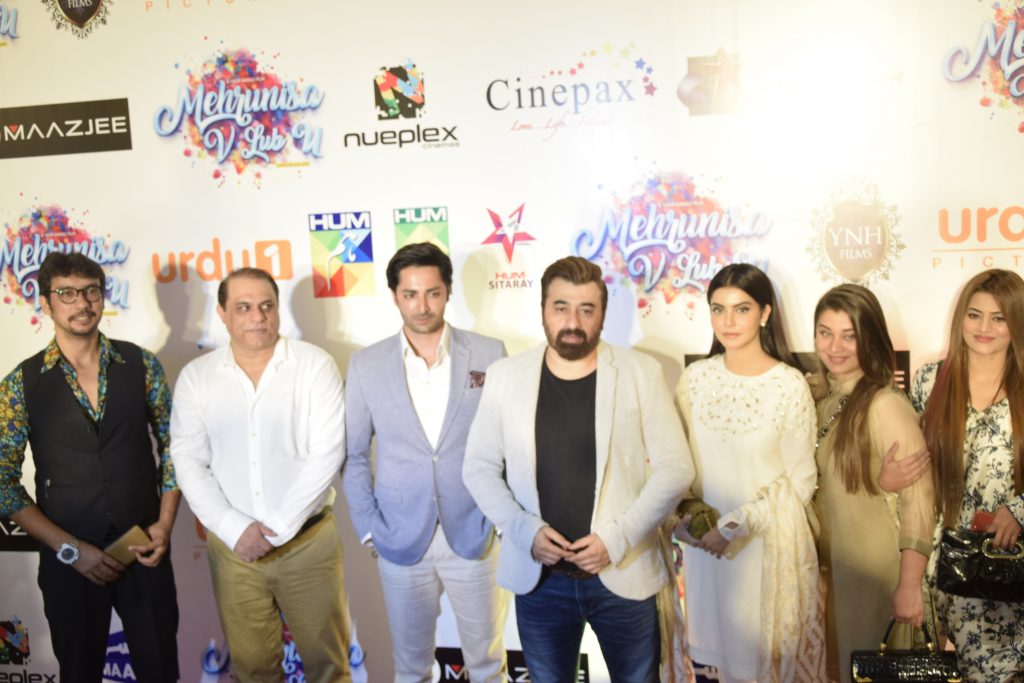 Speaking at the conference, Lub's celebrated director, Yasir Nawaz, made no bones about the high expectations he had of his second movie hitting the jackpot at the box office. MVLU's lead stars, Taimoor Danish and Sana Jawed, who are cast together for the first time ,are equally excited. Danish is no stranger to motion pictures or working with Nawaz, but this marks Sana's debut on the big screen. When asked what drew him to the script, Danish quipped that he simply jumped at the chance to work with "Bhai" Yasir, the script was an afterthought.
The movie took a year to complete, and to quote Yasir, he was determined not to repeat the mistakes he had made with Wrong No. — primarily due to budget constraints. This time round, the set alone for this film, reportedly one of the biggest and most expensive in Pakistan, cost two crores.
The press received an exclusive behind-the-scenes look at the step-by-step construction of the set, as well as the shooting of the two songs which the cast is convinced will prove to be hits: the title track, "Mehrunisa V Lub U" and "Badla." Interestingly, legendary Bollywood veteran Gulzar has penned the songs — his first for any Pakistani production.
Though MVLU was produced by the YNH team, i.e, Yasir Nawaz, Nida Nawaz and Hassan Zia, it was made clear that Yasir's creative vision was followed through and through. Yasir's better half, Nida Nawaz, corroborated this by telling the press that she was, for the most part, a "silent" producer of the film. The only realm she interfered in was the styling of the cast, especially the female leads.
MLVU will be released in theatres in Pakistan and the Middle East on Eid-ul-Fitr, and later in the US. The movie faces stiff competition at home, with three other Pakistani movies being slated for release around the same time, among them the multi-starrer, much awaited, action film, Yalghaar.
Next