Book Review: Syed Adeebul Hassan Rizvi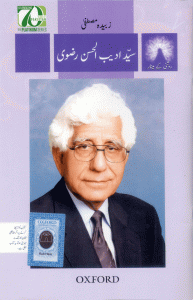 The reading habit needs to start being cultivated in early childhood through stories of fantasy, fairy tales and folk sagas as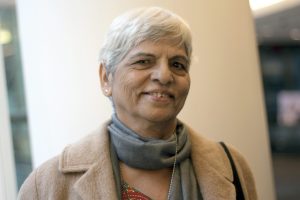 these ignite the imagination and the curiosity of children. Every culture and every language has its own heritage of such stories. And so does Urdu. However, what was missing was biographies of renowned people written for younger readers in Urdu.
The Oxford University Press is now filling in this gap by bringing out a few series devoted to the genre. Under the series Azeem Pakistani and Tasveeri Kahani Silsila, biographies of notable figures highlighting their contributions to the country have been published. Roshni kay Meenar is the third series focusing on biographies of prominent personalities of Sindh who have made valuable contributions either before Partition or since. The three biographies published earlier under this series presented the lives and works of Mirza Qaleech Baig, Hasan Ali Effendi and Ruth Pfau.
The biography of Dr. Adibul Hasan Rizvi is the fourth supplementary reader under Roshni kay Meenar. Targeted at children of 10 years and above – students of classes six to eight – this 50-page reader is divided into seven chapters. The first five chapters shed light on his childhood, education and career as a medical professional, as a family man, and how he started the Sindh Institute of Urology and Transplantation (SIUT), and what went into making it such an outstanding success. The sixth chapter tells the stories of two young patients, Aymen Khan, whose life was changed after treatment at the SIUT, and Naveed Anwar, Pakistan's first deceased organ donor. The last chapter tells the young reader about Dr. Adib's success and the national and global fame and honours he has received.
Zubeida Mustafa, an accomplished senior journalist and writer, has brought out key aspects of Dr. Adib's personality – his humility, integrity, commitment and compassion — in simple and fluent language. She talks of how he transformed an eight-bed burns ward at Civil Hospital, Karachi, into a full-fledged, state-of-the-art medical institution, the SIUT, predominantly serving the marginalised sections of society, free of cost, with dignity and compassion.
However, the booklet is visually disappointing, even though it contains many photographs. It has not been packaged in a format that will attract children. These minor quibbles aside, this is a much-needed addition to our store of knowledge. n
Next