The Life and Times of Pakistan
Compiled by Afsheen Ahmed
Pakistan was the dream of a few — transmitted to the many through the use of words, of logic, of sharing idealised images and emotional appeals for a homeland for the Muslims. It worked. The Muslims of undivided India responded to the call given by a stern, uncompromising, secular lawyer, who, when all attempts at getting a fair share for the Muslims in soon-to-be Independent India failed, decided to call for a separate homeland for the Muslims of India. It was a torn country he received, hacked in two parts in the east and west of the subcontinent. And deprived of Muslim-majority Kashmir by a scheming Raja, the last Viceroy and the Boundary Commission. Jinnah and the Muslim League took what spoils they were given and tried to make a country of it. Some things worked. Some didn't. Pakistan at 70 has much to look back on, to grieve over, to feel repentant for. But there is also much to celebrate. Pakistan was gifted no industrial base, no infrastructure, few cities worth the name. We are getting there — despite the odds, despite ourselves. And perhaps Pakistan may still surprise itself.
The First Decade — August 1947 to July 1957
1947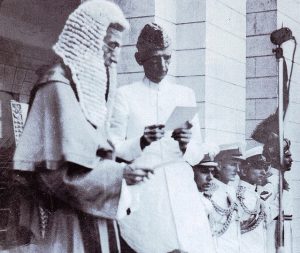 June 3: All hopes and efforts for a united India now exhausted, the British Government, with Lord Louis Mountbatten as Viceroy, decides to bifurcate India into two sovereign states — India and Pakistan. Following the acceptance of the June 3 plan, a separate Constituent Assembly is formulated for Pakistan.
August 11: The inaugural session of the first Constituent Assembly of Pakistan (CAP) is held in Karachi on August 11. Mr Jinnah is elected president and Maulvi Tamizuddin Khan deputy president. It functions from 1947-1954 and involves two major parties — the All-India Muslim League (AIML), representing the majority of the Muslims, and the Congress Party representing 12 million Hindus in Pakistan. Under the Indian Independence Act, it has two tasks — to prepare a Constitution and to act as the federal legislature.
August 14: Pakistan comes into existence as an independent sovereign state. The Quaid-i-Azam is the Governor-General, while Liaquat Ali Khan is appointed Prime Minister (PM). The world's largest mass migration takes place, as Muslims trek to Pakistan and Hindus to India across new borders, leaving behind their ancestral homes and vocations. Hundreds of thousands die in widespread and unspeakably vicious communal violence. Millions are made homeless.
September 30: Pakistan becomes a member of the United Nations (UN) by a unanimous vote of the Security Council.
October 27: The first Indo-Pak war over Kashmir is fought, after armed lashkars (tribesmen) from the NWFP (now renamed Khyber Pakhtunkhwa-KP), invade the disputed territory in October 1947. Maharaja Hari Singh requests the assistance of the Indian armed forces, in return for acceding to India. He hands over control of his defence, communications and foreign affairs to the Indian government. Both India and Pakistan agree that the instrument of accession is to be ratified by a referendum, to be held after hostilities have ceased.
1948
March 21 and 24: Mr Jinnah, in two speeches in East Pakistan, affirms that Urdu will be the state language of Pakistan, while Bengali can be the official language of East Pakistan.
May 1: Fighting in Kashmir continues through the second half of 1948, with the regular Pakistani army called upon to protect Pakistan's borders.
July 9: Pakistan's first postage stamp is issued.
September 11: Pakistan's founding father, Quaid-i-Azam Mohammad Ali Jinnah, dies in Karachi.
September 14: Khwaja Nazimuddin becomes Governor-General of Pakistan
1949
January 1: The Kashmir war officially ends when the UN arranges a ceasefire, with a UN peacekeeping force in place, and a recommendation that the referendum be held as agreed. That referendum has yet to be held. Pakistan controls roughly one-third of the original Jammu and Kashmir state, called Azad Jammu and Kashmir (AJK).
March 12: Objectives Resolution passed by the CAP.
1950
January 4: Pakistan recognises the Peoples Republic of China.
April 8: The Liaquat-Nehru pact is signed in New Delhi on measures to deal with major Inter-Dominion problems.
May 18: Peshawar University established.
July 11: Pakistan joins the International Monetary Fund (IMF) and the World Bank (WB).
September 6: General Mohammad Ayub Khan is the first Pakistani to be appointed Commander-in-Chief of the Pakistan Army.
1951
May 11: Karachi University established.
October 16: The Quaid's close associate and Prime Minister of Pakistan, Liaquat Ali Khan, is assassinated in Rawalpindi.
October 17: Malik Ghulam Muhammad becomes Governor-General; Khwaja Nazimuddin assumes charge as Prime Minister
1952
January 12: The Pakistan Industrial Development Corporation (PIDC) is established in 1952 under an Act of the Federal Legislature. It is tasked with the daunting task of building up the industrial base of the country virtually from scratch as Pakistan has inherited no industrial base.
August 21: Pakistan and India agree on the boundary pact between East Bengal and West Bengal.
August 22: A 24-hour telegraph/telephone service established between East and West Pakistan.
1953
February 1 to May 14: A series of violent riots against the Ahmadiyya community begins in Lahore, orchestrated by the Jamaat-e-Islami (JI) and the Ahrar group (who had opposed the creation of Pakistan), with tacit support from the Punjab CM. Several hundred Ahmadis killed, their properties vandalised. The Governor-General calls in the army to quell the riots. Three months of martial law declared in March.
April 17: Muhammad Ali Bogra is sworn in as PM.
July 14: Wazir Mansion, the birthplace of the Quaid-i-Azam in Karachi, is declared a protected national monument.
1954
August 7: The Government approves the national anthem written by Abul Asar Hafeez Jullundhri and composed by Ahmed G. Chagla.
August 17: Pakistan defeats England by 24 runs at the Oval during its maiden tour of England.
September 21: The CAP unanimously passes a resolution in favour of both Urdu and Bengali as national languages.
1955
January 1: Pakistan International Airlines (PIA) established.
March 15: The biggest post-Independence irrigation project, Kotri Barrage, is inaugurated.
April 18 to 24: Pakistan participates in the historic Bandung Conference as one of the five sponsoring countries attended by 24 mostly newly independent countries in Asia and Africa to discuss peace and the role of the Third World in the Cold War, economic development and decolonisation.
August 7: PM Bogra resigns. Chaudhri Mohammad Ali is sworn in as PM.
October 6: Governor-General Ghulam Mohammad resigns and is succeeded by Iskander Mirza.
1956
February 21: The CAP decides that Pakistan will be a Federal Republic known as the Islamic Republic of Pakistan with a presidential system of government .
March 23: The 1956 Constitution is promulgated. Major-General Iskander Mirza is sworn in as the first President of Pakistan.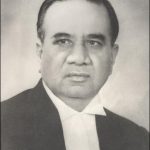 September 27: Huseyn Shaheed Suhrawardy assumes office of Prime Minister.
October 1: The Electorate Bill is introduced in the National Assembly providing for Joint Electorate in East Pakistan and Separate Electorate in West Pakistan.
The Second Decade — August 1957 to July 1967
1957
October 12: PM Huseyn Suhrawardy resigns. I.I. Chundrigar becomes the new Prime Minister.
December 22: PM Chundrigar resigns. Malik Feroze Khan Noon is sworn in as the seventh Prime Minister of Pakistan.
1958
June 25: President's Rule is proclaimed in East Pakistan.
July 17: First Nigar Film Awards held.
September 21: During an assembly session in East Pakistan, members get into a fistfight over the partiality of the Speaker. Some members get seriously injured, while the Deputy Speaker, Shahid Ali Jan, gets killed.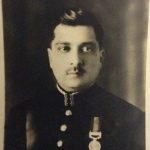 October 7: Iskander Mirza, the President of Pakistan, with the support of the COAS, General Ayub Khan, dissolves the assemblies, suspends the constitution, and imposes martial law in the country.
October 27: General Ayub Khan "dismisses" Iskander Mirza, exiles him to the UK, and assumes power himself.
1959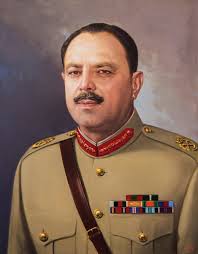 March 21: Ayub Khan follows through on one of his main priorities — the abolishment of political parties. Politicians who are especially targeted and charged are from Bhashani's National Awami Party and the Awami League, since both these parties oppose One Unit (which gives equal weightage to East and West Pakistan, despite the difference in population).
July 12: Shukriya Niaz Ali becomes the first woman pilot of Pakistan.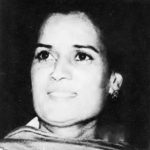 October 26: Ayub Khan introduces the 'Basic Democracy' (BD) system for local government. The 80,000 BD representatives, equally divided between East and West Pakistan, are given the right to elect the President and members of Parliament.
1960
February 15: Ayub Khan seeks a vote of confidence from the 80,000 BD representatives, of which he polls 75,283 votes. He is then sworn in as the first 'elected' President of Pakistan.
February 24: The government decides to move the capital from Karachi to a new location near Rawalpindi, to be named Islamabad.
March 23: Foundation stone of Minar-i-Pakistan in Lahore laid.
April: Lieutenant General Azam Khan is appointed Governor of East Pakistan. He works hard to gain the support of the Bengalis, and becomes very popular, but in the process, he loses the support of Ayub Khan, and is forced to resign.
July 31: The foundation stone of Mazar-i-Quaid in Karachi is laid.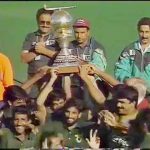 August 1: Islamabad is declared the capital of Pakistan.
September 9: Pakistan wins its first Olympic Gold Medal, defeating India in hockey.
1961
July 15: Jasmine is declared the national flower of Pakistan.
1962
June 8: The new constitution comes into effect. It is Ayub Khan's brainchild, introducing a Presidential form of government, with the BD system being the basis of presidential election. The constitution fails to gain popular support.
June 1: Faiz Ahmed Faiz awarded the Lenin Peace Prize by the Soviet Union for his literary contribution.
June 8: The newly elected NA begins its first session. Ayub Khan takes oath as the first President of Pakistan under the new constitution.
October 26: Monem Khan, a Bengali, is appointed Governor of East Pakistan by Ayub Khan. However, he is viewed as a West Pakistan 'agent' by many Bengalis and University students refuse to receive their degrees from him.
1963
January 5: The first trade agreement is signed between Pakistan and China.
January 24: Zulfikar Ali Bhutto is appointed Foreign Minister in Ayub Khan's cabinet.
March 2: Pakistan and China sign a border agreement in Beijing.
May 29: A Bengali MP delivers an aggressive and emotionally charged speech in the NA, highlighting the exploitation and prejudice against Bengalis by the West Pakistan establishment. Meantime, Bengalis also have little to no representation in the Pakistan Army and feel militarily neglected in addition to political and economic deprivation. The rift between East and West Pakistan has begun.
1964
July 31: Pakistan, Iran and Turkey sign the Regional Cooperation for Development (RCD) agreement.
September 17: Fatima Jinnah files her paper as candidate for the Presidential election from the Combined Opposition Parties (COP).
October 22: Khwaja Nazimuddin dies in Dhaka.
October 28: Pakistan's hockey team wins Silver at the Tokyo Olympics.
November 26: Pakistan Television Lahore is inaugurated by President Ayub Khan.
1965
January 2: Presidential elections held. Ayub Khan defeats Fatima Jinnah in a controversial and closely fought poll and is re-elected as President.
March 21: NA elections held. Out of 150 seats, the Pakistan Muslim League wins 120 seats.
May 20 : PIA Flight 705 crashes on its descent on its maiden flight from Karachi to Cairo International Airport. Of the 121 passengers and crew, only six survive.
June 30 : Pakistan and India sign accord on Rann of Kutch.
September 6 : Second war between India and Pakistan over Kashmir.
September 23 : A ceasefire comes into force.
1966
January 10: The Tashkent Declaration signed between India and Pakistan, formally ending the 1965 war. The Declaration includes agreement for both sides to return captured land but is perceived in Pakistan as a defeat on the talks table.
January 11: Lal Bahadur Shastri, the second Prime Minister of India, who was leading the Indian delegation, dies of a cardiac arrest in Tashkent, Uzbekistan.
February 12: Sheikh Mujib-ur-Rehman, chief of the Awami League (AL), presents his '6 points' demand in Karachi. While Mujib presents his demands as advocacy of provincial autonomy, it is widely seen as a separatist move by West Pakistan.
June 17: Z.A. Bhutto, Foreign Minister, resigns from Ayub Khan's cabinet.
1967
July 9: Fatima Jinnah dies in Karachi.
The Third Decade – August 1967 to July 1977
1967
December 1: Pakistan Peoples Party (PPP) founded by Zulfikar Ali Bhutto.
1968
January 6: The government institutes the Agartala Conspiracy case against Sheikh Mujib and 22 other Bengalis, accusing them of planning a secessionist movement with Indian support.
July: Proceedings of the Agartala conspiracy case begins in Dacca (Dhaka).
September 25: Pakistan Television Dacca inaugurated.
October 26: Pakistan becomes Olympic Hockey Champions at the Mexico City Olympics.
November 7: A student dies in Rawalpindi due to police firing. This event triggers a storm of protests against Ayub Khan in both wings of the country. This eventually leads to his downfall.
1969
February 15: One of the accused in the Agartala Conspiracy case, Sergeant Zahur-ul-Haq, is shot dead while under military custody in Dacca (Dhaka). The incident heightens bitterness against Ayub Khan and West Pakistan
March 6: All court cases against students withdrawn in West Pakistan.
March 10 to 15: Ayub Khan calls a roundtable conference of political leaders in Rawalpindi. Some West Pakistani leaders demand the release of Sheikh Mujib so that he can participate. The Agartala Conspiracy case is revoked under political pressure. Mujib attends the conference in Rawalpindi.
Mujib announces that the principle of parity between the two provinces is no longer acceptable. East Pakistan should get representation according to its population — 65 per cent.
March 25: Ayub Khan resigns and hands over power to General Yahya Khan who is appointed COAS and Chief Martial Law Administrator (CMLA). Martial law is proclaimed and assemblies are dissolved. Yahya pledges to hold elections, transfer power to elected representatives and restore democracy.
July 4: Pakistan and India sign the final maps of the Rann of Kutch agreement in Islamabad.
November 28: General Yahya Khan accepts the principle of 'one man, one vote,' discards the One-Unit policy, and restores the four provinces, as previously.
1970
January 1: The government grants permission for political activities in preparation for the first general elections in the country's history, to be held towards the end of the year.
March 1: Air Marshal Asghar Khan forms his political party, the Tehrik-i-Istiqlal.
December 1: The first ever, and the fairest, general elections are held in Pakistan under Yahya Khan. The Awami League (AL) and the Pakistan Peoples Party (PPP) emerge as leading parties in East and West Pakistan respectively. In terms of numbers, Sheikh Mujib's AL party emerges the overall winner. The results are contested by Bhutto however, who is not willing to accept Mujib and the AL forming the government.
December 19: Pakistan wins gold at Asian Games Hockey.
1971
January 30: An Indian Airlines aeroplane, hijacked by two Kashmiri separatists, lands at Lahore airport.
February 16: The Karakoram Highway, linking China and Pakistan, is inaugurated.
March 25: Operation Searchlight, a military operation by the Pakistan Army, supported by Bhutto, is launched in East Pakistan to curb the Bengali nationalist movement. It is justified on the grounds of anti-Bihari violence by Bengalis in early March. Prolonged resistance is not anticipated by the army. This intervention leads to mass killings of the local population by the Pakistan Army, and to millions of refugees fleeing across the border to India. East Pakistanis are enraged and declare independence from Pakistan.
November 22: India launches a full-scale attack on the Pakistani army in East Pakistan and on West Pakistan as well.
December 16: Dacca (Dhaka) falls, General Niazi surrenders with 90,000 Prisoners of War (POWS) and Bangladesh comes into being.
December 20: General Yahya Khan hands over power to Zulfikar Ali Bhutto, who takes over as President and Chief Martial Law Administrator. General Gul Hassan becomes COAS.
1972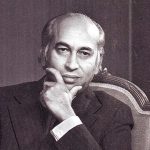 January 1: President Bhutto announces the three-stage nationalisation programme to be promulgated under the Nationalisation and Economic Reforms Order (NERO), which nationalises all heavy industries in the first stage and integrates approximately 31 major industrial mega-corporations in 10 categories under direct management control of the government.
January 8: Sheikh Mujib is released unconditionally by Bhutto and sent to Bangladesh.
January 20: Bhutto convenes a top secret meeting of 50 top scientists and government officials in Multan to discuss and launch the nuclear weapons development programme.
January 30: Pakistan snaps ties with the Commonwealth on their recognition of Bangladesh.
March 3: General Tikka Khan is appointed COAS.
March 14: New education policy enforced. Free education in all private and public schools to be provided.
April 14: First session of the NA held. Bhutto elected President.
April 21: Martial Law lifted. Hamood-ur-Rehman sworn in as Chief Justice of the SC.
May 1: Labour Day celebrated for the first time in Pakistan.
June 7: Karachi police kill several workers when they open fire on demonstrating labourers , protesting for bonuses, increase in wages and health benefits. Ten labourers killed.
July 2: President Bhutto and Prime Minister Indira Gandhi sign the Simla Agreement, which facilitates the way for Pakistan's eventual recognition of Bangladesh and agreement on return of POWs to Pakistan. Both countries reaffirm the inviolability of the Line of Control (LoC) in Jammu and Kashmir.
July 8: Riots in Karachi over the Sindhi Language Bill. Dozens of Mohajirs killed.
October 8: Bhutto inaugurates the Karachi Nuclear Power Plant (KANUPP).
1973
February 1973: The Balochistan unrest begins as Bhutto dismisses the elected government of Balochistan on the grounds that arms had been discovered in the Iraqi embassy in Islamabad, apparently destined for Baloch rebels. The resulting protest leads to calls for secession. Akbar Bugti appointed Balochistan governor. Authorised by Bhutto, the military operation is led by General Tikka Khan. The 1970s operation is a five-year conflict between the Pakistan Army and the Baloch separatists which lasts till 1978.
February 13: Begum Ra'ana Liaquat Ali appointed the first woman Governor of Sindh.
April 10: The NA enacts the 1973 Constitution of Pakistan. It declares Pakistan a parliamentary democracy, with a prime minister as head of state, leading a bi-cameral legislature.
August 11: Chaudhry Fazal Ilahi is elected as President while Bhutto assumes the mantle of Prime Minister under the 1973 Constitution.
August 28: Return of Pakistan POWs Accord signed in New Delhi.
December 30: Bhutto lays foundation stone of Pakistan Steel Mills in Karachi.
1974
February 21: Pakistan recognises Bangladesh.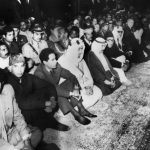 February 22 to 24: The Second Islamic Summit Conference is held in Lahore attended by 22 Heads of State, including PM Mujibur Rahman.
September 7: The PPP government accepts the resolution put forward by the Jamiat-ul-Ulema Pakistan (JUP) leader, Shah Ahmed Noorani, that Qadianis should be declared non-Muslim.
1975
July 27: Council of Islamic Ideology recommends abolishing Riba and introducing Zakat deductions.
October 5: Pakistan and Bangladesh agree to establish diplomatic ties.
1976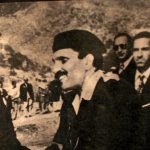 March 1: Bhutto appoints General Mohammad Zia-ul-Haq as the COAS, superseding seven.
April 8: Sardari system abolished in Balochistan.
July 24: Lahore-Amritsar train service, the Samjhauta Express, starts.
July 31: Abdul Qadeer Khan Research Laboratory established.
August 6: Bhutto lays the foundation stone of Port Qasim.
1977
January 10: Nine opposition parties form a joint election platform — called the Pakistan National Alliance (PNA).
March 7: General elections held with the PPP winning 155 seats, while the PNA gets 35 out of a total of 200 seats.
July 1: The PPP government announces Friday as a weekly holiday, replacing Sunday.
July 5: As unrest against the government and vote rigging allegations continue unabated, General Zia-ul-Haq steps in, removing Prime Minister Bhutto in a coup, suspending the Constitution, banning political activities and declaring Martial Law.
The Fourth Decade – August 1977 to July 1987
1977
September 17: Bhutto arrested under Martial Law orders.
1978
January 1: Zia declares 1978 as the Year of 'Islamisation.'
March 18: Chief Justice Mushtaq Hussain of Lahore High Court, along with other judges of the bench, gives the verdict in the murder case of Nawab Mohammad Khan Kasuri. Zulfikar Ali Bhutto, and four others, are awarded death sentences.
April 6: The first of the 13-volume exhaustive Urdu dictionary is published by the Taraqqi-i-Urdu board.
May 13: Eleven journalists are sentenced by military courts. Four journalists are flogged.
June 11: The All-Pakistan Mohajir Students Organisation (APMSO) is started by Altaf Hussain.
September 16: General Zia-ul-Haq is sworn in as President. He retains the office of COAS.
November 24: Pakistan wins the Hockey Champions Trophy at Lahore.
December 2: Shariat benches are constituted at the High Court levels while an appellate Shariat bench is constituted at the Supreme Court (SC) level and authorised to revisit any law deemed un-Islamic. Prayers to be offered in congregation at all government offices during working hours.
1979
February 6: The SC upholds Bhutto's conviction in the Kasuri murder case.
February 10: Zia-ul-Haq promulgates four ordinances (collectively known as the Hudood Ordinance) designed to make significant changes in the prevailing Pakistan criminal law system and to implement Islamic Sharia law, by enforcing punishments mentioned in the Quran and Sunnah. The Ordinance makes it exceptionally difficult to prove a rape allegation.
April 4: Zulfikar Ali Bhutto hanged in Rawalpindi jail, despite a split verdict and despite many international appeals for amnesty and exile.
September 1: Pakistan is admitted to the Non-Aligned Movement (NAM).
October 16: General Zia-ul-Haq puts off polls indefinitely, political parties are dissolved, press censorship imposed.
December 27: Russian troops invade Afghanistan. Babrak Kamal installed. Millions of Afghans flee to Pakistan and Iran. Zia-ul-Haq sees the Soviet invasion as both a threat and an opportunity. He turns down the Carter administration's offer of military aid, describing it as "peanuts." When Ronald Reagan takes office, he increases the level of assistance offered to USD 3.5 billion to be equally divided between economic and military assistance; no pressure about the nuclear programme, and operational control of the war in Afghanistan. A separate arrangement is also made for the purchase of 40 F-16 fighter aircrafts. Pakistan emerges as a frontline ally of the US. The Zia government benefits from the aid to keep itself in power.
1980
May 10: Pakistan boycotts the Moscow Olympics, along with 65 other countries, including the US, to protest the 1979 Soviet invasion of Afghanistan.
May 26: Federal Shariat Court established.
1981
January 1: Interest-free banking introduced.
January 3: The International Islamic University starts functioning in Islamabad.
March 1: The fourth Population Census begins.
March 2: A PIA Boeing 720, with 148 passengers and crew, is hijacked to Kabul. One passenger killed. In the resulting crackdown, more than 120 members and supporters of the PPP arrested, including Nusrat and Benazir Bhutto, although no formal charges are announced. The government alleges that Bhutto's eldest son, Murtaza, masterminded the hijacking from Kabul.
1982
January 3 : Pakistan wins the World Cup Hockey Tournament in Bombay (Mumbai).
January 11: General Zia-ul-Haq inaugurates the first session of the Federal Council (Shoora) in Islamabad, which is an advisory body. Having banned political activity, in a bid to replace parliament, he appoints 'technocrats' to the Council.
April 8: Jahangir Khan wins the British Open Squash Championship.
1983
January 15: The first of three F-16 jets reaches Pakistan.
January 25: The Wafaqi Mohtasib (Ombudsman) Order is promulgated and Justice Sardar Iqbal named the first Ombudsman.
March 11: Nuclear test of Kirana-1 is carried out, although no announcement is made till 2000.
March 28: Government lifts censorship from periodicals.
September 29: First phase of local bodies election starts.
1984
February 9: A ban is imposed on all student unions.
March 18: The Mohajir Qaumi Movement (MQM) is founded by Altaf Hussain, as a follow-on from the APMSO.
April 27: Ban imposed on use of Islamic nomenclature by Ahmadis.
November 20: Renowned poet, Faiz Ahmed Faiz, dies.
December 19: Zia-ul-Haq holds a referendum on his Islamisation policies and claims 95 per cent in favour.
1985
February 25: General elections are held on a non-party basis. The newly elected NA ratifies Zia's actions over the last eight years, and elects him as President.
March 2: Articles 62 & 63 of the Constitution amended to make parliamentarians' qualifications subject to 'Islamic' morality. (This clause was invoked in July 2017.)
March 23: Muhammad Khan Junejo sworn in as Prime Minister and Zia as President.
April 15: Death of Bushra Zaidi, a university student, in a traffic accident in Karachi, sets off a series of riots.
October 5: The use of derogatory remarks for the Holy Prophet (PBUH) is made a criminal offence, punishable by death or life imprisonment.
November 9: The Eighth Amendment to the Constitution comes into force, giving Zia the power to dissolve the parliament under Article 58-2(B).
December 8: The South Asian Association for Regional Cooperation (SAARC) is established and its Charter formally approved by the Heads of State or Government of Bangladesh, Bhutan, India, Maldives, Nepal, Pakistan and Sri Lanka.
December 31: Martial Law lifted. Amended 1973 Constitution revived.
1986
April 10: Benazir Bhutto returns to Pakistan.
September 5: Pan Am Flight 73, with 360 passengers, is hijacked while on the ground at Karachi Airport, by four armed Palestinian men of the Abu Nidal Organisation. Forty three passengers and crew are killed.
October 12: World hockey champions, Pakistan, lose in the semi-final of World Cup Hockey.
February 21: President Zia makes a surprise visit to India and meets Rajiv Gandhi.
The Fifth Decade -August 1987 to July 1997
1987
October 21: Jan Sher Khan wins the World Open Squash Championship for the first time.
November 30: Local bodies elections held throughout the country.
December 18: Benazir Bhutto marries Asif Ali Zardari in Karachi.
1988
April 10: Army ammunition depot blown up in Ojhri Camp, Rawalpindi. More than 100 people die.
April 20: Jahangir Khan wins seventh squash title in a row.
May 29: Zia dissolves the NA, dismisses his appointed PM Junejo, and the cabinet.
June 15: Zia promulgates the Shariat Ordinance, making Sharia the supreme law of the land.
August 17: Zia is killed, along with 31 others, including the US Ambassador, Arnold Raphel, in a plane crash near Bahawalpur. General Mirza Aslam Baig becomes COAS.
October 6: Eight political parties form the Islami Jamhoori Ittehad (IJI).
November 16: General elections held. The PPP, led by Benazir, wins 92 seats, IJI gets 54 seats.
December 2: Benazir Bhutto Zardari is sworn in as the first woman Prime Minister of Pakistan.
1989
January 19: Students unions restored in Punjab.
October 1: Pakistan rejoins the Commonwealth.
October 20: The 4th SAF (South Asian Games) open in Islamabad.
November 1: No-Confidence move against PM Benazir Bhutto fails.
1990
February 5: Kashmir Solidarity Day observed for the first time.
August 6: President Ghulam Ishaq Khan dissolves the NA and dismisses Benazir's government after just 20 months on charges of alleged corruption and incompetence. Ghulam Mustafa Jatoi appointed caretaker PM.
October 24: General elections held again for 217 seats to the NA. It results in a surprise victory for IJI, a massive conservative front led by Nawaz Sharif which gets 104 seats. Meanwhile, the MQM, a liberal front, strenghthens its support base in Sindh. The PPP decides to form the Pakistan Democratic Alliance (PDA) with three other parties: the Tehrik-i-Istiqlal, the Tehreek-i-Nifaz-i-Fiqah-i-Jafria and the Malik Qasim group of the Pakistan Muslim League. It gets 45 seats.
November 6: Nawaz Sharif elected Prime Minister.
December 12: Pakistan becomes the 37th country to send an expedition to Antarctica.
1991
April 25: Jahangir Khan creates history by winning the British Open Squash title for the tenth consecutive time.
May 16: The NA adopts the Shariat Bill.
August 16: COAS, General Mirza Aslam Baig, retires. General Asif Nawaz assumes command as COAS.
1992
January 12: The Lahore-Islamabad Motorway project launched.
February 22: Nawaz Sharif introduces yellow-cab scheme.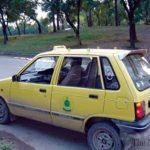 March 25: Pakistan wins the Cricket World Cup, captained by Imran Khan, defeating England by 22 runs in Melbourne, Australia.
1993
January 8: General Asif Nawaz dies of a heart attack in Rawalpindi.
January 12: General Abdul Wahid Kakar appointed COAS.
April 18: President Ishaq dissolves the NA and dismisses the Nawaz Sharif government. Balkh Sher Mazari becomes caretaker PM.
May 26: The SC restores the NA and PM Nawaz Sharif.
July 18: President Ishaq and PM Sharif both quit. Wasim Sajjad caretaker President.
August 18: Moeenuddin Ahmad Qureshi caretaker PM.
October 6: General elections held. PPP wins 86 seats; PML(N) gets 72 seats.
October 19: Benazir Bhutto is re-elected Prime Minister for the second time.
November 13: Farooq Leghari, a PPP nominee, elected the eighth President of Pakistan.
1994
January 15: PTV gets access to 38 countries via satellite.
April 14 : Pakistan's celebrated scientist, Dr Salimuzzaman Siddiqui, dies in Karachi.
December 4: Pakistan regains the World Hockey Championship title after 12 years.
1995
April 25: Veteran politician, G.M. Syed, dies in Karachi.
July 4: The Sindh government removes a ban on six Karachi evening newspapers.
July 8: WAPDA announces a record increase of 14.5 per cent in electricity rates.
1996
January 13: General Jahangir Karamat becomes COAS.
February 11: Cricket World Cup jointly hosted by Pakistan, India and Sri Lanka.
April 25: Imran Khan launches his political party, the Tehreek-e-Insaf.
September 20: Mir Murtaza Bhutto, brother of the incumbent PM, Benazir Bhutto, assassinated outside his house in Karachi by police.
November 5: President Leghari dissolves the NA, sacks PM Benazir Bhutto after just 36 months. Malik Mairaj Khalid becomes caretaker PM.
The Sixth Decade – August 1997 to July 2007
1998
January 1: Rafiq Tarrar sworn in as President of Pakistan.
March 8: The fifth Population census begins.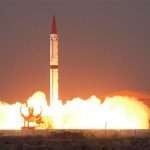 May 28: Pakistan conducts nuclear tests in the Chaghai Hills of Balochistan, in response to similar Indian tests days earlier. The international community imposes strict economic sanctions in response.
May 29: The SBP bans opening of new foreign currency accounts and suspends withdrawal from these accounts. Enormous sums are remitted out of the country just prior to the announcement.
June 4: The UN Security Council denies nuclear power status to both Pakistan and India.
October 6: General Pervez Musharraf appointed COAS by PM Sharif.
1999
February 21: The Lahore Declaration is signed by the Prime Ministers of Pakistan and India – Nawaz Sharif and Atal Bihari Vajpayee — at the conclusion of a summit held in Lahore and ratified by the parliaments of both countries. Under the treaty terms, a mutual understanding is reached about the development of atomic arsenals and to avoid accidental and unauthorized operational use of nuclear weapons.
April 15: Pakistan conducts test of a nuclear-capable short-range ballistic missile, Shaheen.
April 16: Pakistan wins the Coca-Cola Cup Final at Sharjah, defeating India by 8 wickets.
May to July: The Kargil armed conflict takes place between India and Pakistan in the Kargil district of Kashmir and along the LoC. Kargil had belonged to Pakistan, was captured by India in the 1965 war, then restored under the Tashkent Agreement. However, in the 1971 war, Kargil was again occupied and retained by India. Nawaz Sharif blames Kargil on the army. As the conflict escalates, the PM gets US President Clinton involved in the negotiations with India.
June 20: Pakistan is defeated by Australia in World Cup Cricket, losing by 8 wickets.
July 26: The Kargil War between Pakistan and India, officially ends.
October 12: After the Kargil affair, tensions escalate between the political and military leadership. Nawaz Sharif attempts to replace his handpicked COAS, General Musharraf, by trying to divert the PIA flight that is bringing him back to Pakistan from an event in Sri Lanka. The army high command gets wind of this and Nawaz Sharif and his supporters are outplayed. The plane lands safely. Musharraf takes over as Chief Executive, on his return and PM Sharif is shown the door.
2000
April 6: Nawaz Sharif is sentenced to life imprisonment on charges of hijacking and terrorism.
May 12: The SC validates the October 1999 coup and grants General Pervez Musharraf executive and legislative authority for three years.
August 14: Musharraf introduces the Local Government (LG) Ordinance.
December 10: Nawaz Sharif and his entire family sign a release document and are all sent into exile in Saudi Arabia. December 22: Famous singer, Noor Jahan, dies in Karachi.
2001
June 21: General Pervez Musharraf assumes the office of President, while still remaining COAS.
July 15: The Agra Summit starts. President Musharraf and PM Vajpayee hold talks over long-simmering issues between the two countries.
August 14: New LG system installed, after holding of elections in three phases.
September 11: The twin towers of the World Trade Centre in New York attacked. Pakistan threatened with attack by the US, unless it joins the US in the 'war on terror.'
November 10: US President George Bush meets President Musharraf in New York and assures him of an additional one billion dollars, in return for Pakistan's support.
December 13: Suicide attack on Indian parliament by suspected Kashmiri militants. At least 12 people killed and 22 injured. India accuses Pakistan amid fears of a full-scale war as both countries amass troops along common border.
2002
January 5: Musharraf stuns Vajpayee by a handshake at the 11th SAARC summit in Kathmandu.
January 13: Musharraf bans two militant groups, Jaish-e-Mohammad and Lashkar-e-Tayyiba, that are at the root of the military standoff between the nuclear neighbours that nearly brought them to the brink of their fourth war.
February 1: Wall Street Journal reporter, Daniel Pearl, kidnapped and killed in Karachi.
April 30: Musharraf wins in a referendum on his presidency, which gives him five more years. The referendum is criticised as being unconstitutional and flawed.
August 24: Musharraf issues the Legal Framework Order 2002 which provides for the general elections of 2002 and the revival of the 1973 constitution, while instituting a draft of amendments to the constitution, which needs ratification by a two-thirds majority of the bi-cameral legislature.
October 10: General elections are held. The PML(Q), a party created by Musharraf and loyal to him, win most seats.
November 23: PML(Q)'s nominee, Mir Zafarullah Khan Jamali, is elected and sworn in as Prime Minister.
2003
February 24: Senate elections held. The PML(Q) wins most seats to the upper house.
June 24: Musharraf meets Bush at Camp David. The US announces a USD3 billion, five-year economic assistance package for Pakistan.
July 11:The Lahore-Delhi Samjhauta bus service resumes after a suspension of 18 months.
November 26: India accepts Pakistan's offer of a ceasefire along the LoC and says it will extend it to the disputed Siachen glacier area – the world's highest battlefield.Regular firing along the border has killed hundreds in divided Kashmir
December 1: Pakistan and India agree to resume direct air links and to allow overflights of each other's planes from the beginning of 2004, after a two-year ban.
December 14: Musharraf survives an assassination attempt in Rawalpindi.
2004
January 1: Musharraf wins a vote of confidence in the Senate, the NA and the provincial assemblies.
January 5: Musharraf meets Vajpayee in Islamabad, discusses the Kashmir dispute.
February 3: Leading nuclear scientist, Dr Abdul Qadeer Khan, the father of Pakistan's nuclear bomb, admits selling nuclear technology to Iran, North Korea and Libya.
May 22: Pakistan readmitted to the Commonwealth.
June: Pakistan mounts the first military offensive against suspected Al-Qaeda militants and their supporters in the tribal areas near the Afghan border after attacks on checkpoints, resulting in high casualties. The US begins using drone strikes to target Al-Qaeda leaders in the area.
June 26: PM Jamali steps down and nominates Chaudhry Shujaat Hussain as his interim successor.
August 28: Shaukat Aziz, Finance Minister, elected PM.
2005
August 11: Pakistan test-fires Babur, its first nuclear-capable cruise missile.
October 8: A major earthquake hits Pakistan on a Saturday, at 8:50 a.m. The epicenter of this 7.6 magnitude quake is about 65 miles north-northeast of Islamabad. At least 86,000 people are killed, more than 69,000 injured, and extensive structural damage is caused in northern Pakistan. The heaviest damage occurs in the Muzaffarabad area of AJK, where many, including students, are buried alive under collapsed buildings and the roads blocked by landslides.
2006
January 2: Dr Shamshad Akhtar appointed the first woman Governor of the SBP.
May 14: The Charter of Democracy (CoD) is signed by two former prime ministers, Nawaz Sharif and Benazir Bhutto, in London.
August 26: Baloch nationalist leader and former CM of Balochistan, Nawab Akbar Khan Bugti is killed, along with 37 armed tribals, in a military operation in the hills of Dera Bugti district. Bugti had joined militants waging an armed insurgency against the state. Around 21 security personnel, including some officers, are also killed.
2007
February 18: Sixty-eight passengers killed by bomb blasts and a blaze on the Samjhauta Express. Arrested Hindutva terrorist, Kamal Chouhan, confesses to planting the explosives.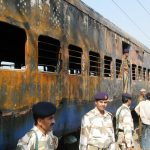 March 9: President Musharraf suspends SC Chief Justice, Iftikhar Mohammed Chaudhry, triggering a wave of protests across the country.
July 3-11: The Siege of Lal Masjid (Red Mosque) and the attached Jamia Hafsa madrassa complex in Islamabad, begins. This is a direct confrontation between Islamic fundamentalist militants and the government. Two militant brothers running this outfit, Abdul Aziz and Abdul Rashid, openly call for the overthrow of the GOP and imposition of Sharia. They have a history of violence and of armed clashes with the authorities. However, it is only after Lal Masjid militants set fire to the Ministry of Environment building and attack the Army Rangers who are guarding it, that the military responds. Negotiation attempts fail. The complex is stormed and captured by army commandos. The operation results in 154 deaths, and 50 militants captured.
July 20: The SC reinstates Chief Justice Iftikhar Chaudhry.
The Seventh Decade – August 2007 to July 2017
2007
October 18: Benazir Bhutto, twice prime minister of Pakistan, returns to Karachi after a self-imposed exile of nearly eight years. However, two massive explosions shatter the carnival-like atmosphere of her triumphant return, killing over a 100 and critically injuring 75. Benazir and her entourage escape with minor injuries.
November 3: Musharraf wins the presidential election but is challenged by the SC. He declares emergency rule, dismisses SC Chief Justice Chaudhry and appoints a new SC, which confirms his re-election.
November 16: After completion of its five-year term, for the first time, the NA is dissolved. The caretaker government of Muhammad Mian Soomro takes oath.
November 25: Nawaz Sharif returns to Pakistan.
November 28: Musharraf resigns his military post as COAS, handing over to his successor, General Ashfaq Pervez Kayani.
December 16: Emergency lifted, banned civil rights and suspended constitution restored.
December 27: Benazir, who had been campaigning ahead of elections scheduled for January 2008, is assassinated following a political rally at Liaquat National Bagh in Rawalpindi. She is declared dead at 18:16 local time. 24 others also killed. December 28: Benazir is buried at Garhi Khuda Buksh, Larkana, next to her father and brothers. Her death triggers widespread looting, arson and protests all over Pakistan, specially in Sindh, over three days of mayhem. Over 100 people die in related incidents.
December 30: Bilawal appointed Chairman of the PPP and his father, Asif Zardari, Co-Chairman, as per Benazir's will.
2008
February 18: General elections held. The PPP and the PML(N)secure the largest number of seats.
February 21: The PPP and PML(N) announce a coalition to form the government as neither party wins an outright majority. However, it is a very brief liaison and the PML(N) leaves to head an impeachment movement against Musharraf and restore the judiciary.The PPP then forms an alliance with the MQM, the ANP, and the JUI-F.
March 24: Syed Yousuf Raza Gilani, the PPP nominee, is elected Prime Minister.
August 18: Musharraf resigns. Senate speaker, Muhammad Mian Soomro, becomes President. Asif Zardari announces his candidature for the presidential election.
September 9: Asif Ali Zardari takes oath as President after being elected.
September 20: Suicide bombing at Marriott Hotel, Islamabad, kills 53 people, wounds 266.
November 26-29: Terrorists carry out a series of attacks across Mumbai.
December 2: India blames the attacks on Pakistani-based militants. Islamabad denies involvement but promises to co-operate with the investigation.
2009
February 16: The government reaches an agreement with Sufi Mohammed, the founder of banned militant organisation, TNSM, to implement Sharia law in the Swat valley.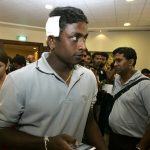 March 9: Militants attack a bus transporting the touring Sri Lankan cricket team in Lahore. Five policemen killed, seven players injured. All international cricket matches in Pakistan suspended. Pakistan also loses its status as hosts for the cricket World Cup 2011.
March 16: After days of protests, the Zardari government yields to demands for the reinstatement of judges.
March 30: Forty people killed when gunmen storm the Manawan police academy in Lahore.
April 19: Sufi Muhammad, accuses the government of delaying implementation of Sharia in Swat and ends peace negotiations.
May 23-July 15: Operation Rah-e-Rast launched, which clears Swat Valley of all Taliban elements.
June 21: In the ICC T20 Cricket World Cup in Lord's, London, Pakistan win the final.
July 17: The SC quashes the conviction of former two-times PM, Nawaz Sharif, in the plane hijacking case, clearing the way for the PML(N) chief to return to parliamentary politics.
December 17: The SC rescinds a landmark amnesty that protected more than 8000 Pakistanis, including the President, from graft charges.
2010
April 10: Parliament approves a package of wide-ranging constitutional reforms and passes the 18th Amendment to the constitution, which transfers powers and many ministries to the provinces; removes the president's power to dissolve the parliament unilaterally under Article 58-2(b) and also transfers key powers from the office of the president to the prime minister. NWFP renamed Khyber Pakhtunkhwa—KP.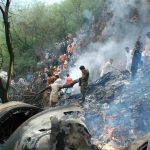 July 28: AirBlue Flight 202 crashes in the Margalla Hills. All 152 people on board are killed.
August:The worst floods in this region kill at least 1,600 people and affect more than 20 million from the north to the south of the country. The government response — or lack thereof – is widely criticised.
2011
January 4: Punjab Governor, Salmaan Taseer, is shot dead by his own security guard in Islamabad for speaking out in favour of reforming Pakistan's blasphemy law.
March 2: The first Federal Minorities Minister, Clement Shahbaz Bhatti, is also killed.
May 2: Osama bin Laden, Al-Qaeda founder and leader, is killed by United States Navy SEALs in a CIA-led operation on Osama's hideout in a compound in Abbottabad, Pakistan, that ends a nearly 10-year search, following his role in the September 11, 2001, attacks on the US.
May 22: Militants enter the naval airbase, PNS Mehran in Karachi, from three directions, and carry out simultaneous attacks. Three aircraft destroyed and five people killed.
August 27: Shahbaz Taseer, son of slain Punjab Governor, Salmaan Taseer, is abducted from Gulberg, Lahore.
November 26: Pakistan shuts down Nato supply routes after a Nato air attack on military outposts that kills 24 Pakistani soldiers, and also boycotts the Bonn Conference on Afghanistan.
December: A leaked memo alleging senior Pakistani officials sought the help of the Obama administration, in the wake of the Osama bin Laden raid, to avert a military takeover, is published in November, leading to the resignation of Pakistan's Ambassador to the US, and a SC investigation.
2012
February 13: The SC threatens to prosecute PM Gilani for refusing to reopen corruption cases related to USD60 million graft cases in Switzerland against Zardari and other political figures.
February 26: Sharmeen Obaid Chinoy wins an Oscar for her documentary Saving Face.
June 19: The SC Chief Justice Iftikhar Chaudhry, disqualifies PM Gilani and he is succeeded as PM by Water and Power Minister, Raja Pervez Ashraf.
July 3: Pakistan agrees to reopen Nato supply routes to Afghanistan after the US Secretary of State, Hillary Clinton, apologises for the killing of 24 Pakistani soldiers, ending a seven-month dispute.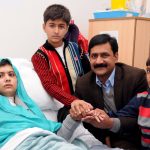 October 9: Taliban gunmen shoot 14-year-old campaigner for girls' rights, Malala Yousafzai, whom they accuse of "promoting secularism," in the head, and injure two other schoolgirls, as they sit in the school bus in Mingora, a city in Swat. Malala is flown by army helicopter to an army hospital's intensive care ward where she undergoes initial surgery. She is later sent to the UK for further treatment.
2013
January 7: Populist cleric, Maulana Tahir-ul-Qadri, returns from Canada, and threatens to lead a "million-man" march to the Parliament House in Islamabad against corruption.
January 10: A twin suicide bomb attack targeting Shias at a crowded snooker club in a Hazara community in Quetta, kills 92, wounds 121.
January 15: The SC orders the arrest of PM Raja Pervez Ashraf over corruption allegations in the rental power projects case, dating back to his time as a minister in 2010. Ashraf denies wrongdoing.
February 16: Eighty nine killed and 180 wounded in a bomb attack targeting Shias in a Hazara locality of Quetta. Lashkar-e-Jhangvi (LeJ) claims responsibility for both attacks. The federal government sacks the Balochistan Chief Minister.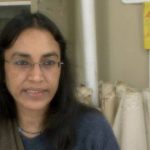 March 13: Perween Rahman, social activist and Director of the Orangi Pilot Project and an outspoken critic of the land mafia in Karachi, is shot dead.
May 9: Ali Haider Gilani, the son of ex-PM, Yousuf Raza Gilani, is kidnapped in Multan on the last day of campaigning for the general elections.
May 11: General elections held to elect the members of the 14th NA and to the four provincial assemblies. Of the 342 NA seats, the PML(N) gets 166, the PPP 42, and the PTI 35.
June 5: Parliament approves Nawaz Sharif as PM.
September 22: More than 81 are killed and 130 injured in a suicide bombing at the All Saint's Church in Peshawar.
2014
March 26: Government and Taliban representatives meet in North Waziristan for peace talks. This is the first direct contact between the two sides.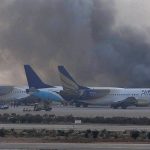 June 8: Jinnah International Airport in Karachi attacked. 36 killed and 18 wounded. Peace talks with the Taliban collapse.
June 17: The Model Town Massacre in Lahore occurs when police open fire on Maulana Qadri's Pakistan Awami Tehreek (PAT) supporters, killing 14 and injuring over a 100. The incident is broadcast live by several news channels.
August 14 to December 17: Imran Khan starts the PTI Azadi march towards Islamabad to protest alleged rigging by the PML(N) in the 2013 general election and against the culture of corruption. Maulana Qadri's PAT also announces a march. The parallel protesting caravans of thousands of men, women and children march towards Islamabad, culminating in D-Chowk, Islamabad, for the sit-down dharna. Protests become violent as police open fire and 13 are protestors killed. The army calls for restraint from the police.
October 10: Teenager Malala Yousafzai, who survived a Taliban attack and became a campaigner for girls' education, becomes the youngest person to win a Nobel Prize. At just 17, she is awarded the 2014 Nobel Peace Prize for her struggle against the suppression of children and for the right of all children to an education. Yousafzai is a co-recipient, along with India's Kailash Satyarthi.
December 16: 131 schoolchildren and 10 others are ruthlessly killed when heavily armed militants storm the Army Public School (APS) in Peshawar.
December 17: Imran Khan and Qadri call off the joint dharna in response to the terrorist attack on the APS.
December 24: A week after the APS attack, PM Sharif announces the 20-point National Action Plan (NAP) which provides for the execution of convicted terrorists and establishment of military-led speedy trial courts etc.
2015
January 25: A massive power breakdown strikes Pakistan, leaving as much as 80 per cent of the country without electricity.
February 7: The Rangers submit a report to the Sindh High Court which alleges that the MQM was behind the deadly Baldia Town factory fire that claimed at least 258 lives, citing an extortion demand.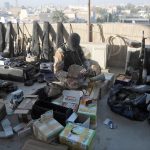 March 11: A heavy contingent of Rangers raid the MQM headquarters Nine Zero in Azizabad, Karachi, rounding up dozens of party workers and seizing ammunition.
April 14: MQM chief, Altaf Hussain, is detained in London on suspicion of money-laundering, prompting thousands of his supporters in Karachi to stage a sit-in calling for his release. April 20: Pakistan and China sign an agreement — the China-Pakistan Economic Corridor (CPEC) — to commence work on the USD46 billion (now USD62 billion) infrastructure projects to rapidly modernise Pakistan. "Early Harvest" projects to be developed by the end of 2018.
April 24: Human rights activist, Sabeen Mahmud is killed, and her mother critically injured, by unidentified gunmen in Karachi.
May 13: Eight armed assailants kill at least 46 people after they stop a bus carrying Ismailis in Karachi's Safoora Goth locality.
May 19: The Zimbabwean Cricket Team tours Pakistan, the first since the attack on the Sri Lankan cricket team in 2009.
August 8: A shocking child abuse scandal is unearthed in Kasur district in Punjab. Initial reports confirm that the 400 videos of 280 children that have been recovered show that the children were forced to have sex while being filmed. The parents of the victims were blackmailed and the tapes sold to paedophilia websites.
August 16: Punjab Home Minister, Shuja Khanzada, assassinated in a suicide attack at his office at Attock. Nineteen others also killed, 20 injured.
August 19: MQM MNA, Rashid Godil, critically injured when his car is fired on in Karachi.
August 26: Asif Zardari's key aide and former Petroleum Minister, Dr. Asim Hussain, arrested on corruption charges.
December 25: Indian Prime Minister, Narendra Modi, makes a surprise informal "goodwill" visit to Raiwind, the PM's residence in Lahore.
2016
January 13: A suicide attack kills 14, injures 20 at a polio centre near Quetta.
January 18: Pervez Musharraf acquitted in the murder trial of Akbar Bugti.
January 20: Four gunmen open fire at Bacha Khan University near Charsadda, KP.
22 killed and over 20 wounded.
February 28: Sharmeen Obaid Chinoy wins her second Oscar for her documentary A Girl in the River: The Price of Forgiveness.
March 8: Shahbaz Taseer recovered from Balochistan. April 3: The International Consortium of Investigative Journalists (ICIJ), release 11.5 million secret documents, known as the Panama Papers. The documents, sourced from Panamanian law firm, Mossack Fonseca, include details of eight offshore companies with links to the family of Nawaz Sharif and Shahbaz Sharif. April 20: Seven policemen guarding a polio team killed on duty in Karachi's Orangi Town.
May 10: Ali Haider Gilani rescued from Afghanistan.
June 22: Renowned Qawwal, Amjad Sabri, killed in a targeted shooting in Karachi.
July 8: Abdul Sattar Edhi, an international philanthropist and founder of the Edhi Foundation, also responsible for establishing the world's largest volunteer ambulance network and hundreds of welfare centres in Pakistan, passes away.
August 8: Suicide bombings and shootings in Quetta cause 94 fatalities, of which 54 are lawyers and 130 injured.
November 26: Lt Gen Qamar Javed Bajwa is appointed Pakistan's new COAS. December 7: PIA PK-661 crashes during a flight to Islamabad from Chitral killing 47 people, including popular pop singer-turned-cleric, Junaid Jamshed and his wife.
2017
February 16: A suicide bombing at the Sufi shrine of Lal Shahbaz Qalander in Sehwan, Sindh, results in over 90 deaths and over 350 injured.
March 15 to May 25: The sixth Population Census begins.
April 12 : A 23-year-old student of Abdul Wali Khan University in Mardan, Mashal Khan, brutally killed by some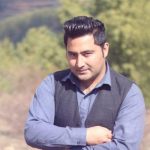 university officials and fellow students for allegedly "publishing blasphemous content online." This is later discovered to be a lie.
April 20: The SC announces a split verdict in the Panamagate case that calls for the disqualification of PM Nawaz Sharif. Two judges of the five-member apex bench, Justice Asif Saeed Khosa and Justice Gulzar Ahmed, rule against the PM. Three judges of the bench— Justice Ejaz Afzal Khan, Justice Azmat Saeed and Justice Ijaz-ul-Ahsan—order the PM and his children to face further investigation by a specially constituted six-man Joint Investigation Team (JIT).
May 5: The JIT is constituted. Headed by FIA's Additional Director General, Wajid Zia, it includes representatives from the SBP, the Securities and Exchange Commission of Pakistan (SECP), the National Accountability Bureau (NAB), the Inter-Services Intelligence (ISI), and the Military Intelligence (MI).
June 15: PM Sharif appears before the JIT. His three children— Hussain, Hassan, Maryam— son-in-law, Capt (R) Safdar, Shahbaz Sharif and Ishaq Dar also questioned by JIT.
June 18: Pakistan wins the ICC Champions Trophy defeating India by 180 runs at the Oval.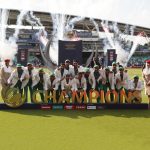 June 23: At least 85 are killed, more than 200 wounded in twin blasts that occur in Parachinar, a predominantly Shia town, the capital of Kurrum Agency in FATA. This is the third attack in six months and the toll is now 135 dead, 377 wounded.LeJ claims responsibility.
July 10: After a two-month long probe into allegations against the Sharif family, the JIT submits its final report to the SC.
July 21: The SC concludes its hearings in the Panamagate case and reserves its judgement.
July 28: PM Nawaz Sharif is disqualified from being prime minister and a member of Parliament, in a unanimous decision by all five judges for not being 'honest and truthful' for having failed to disclose his 'receivables constituting assets' in his nomination papers filed for the general elections held in 2013. The court orders NAB to file references before the accountability court against Nawaz Sharif, his children — Maryam, Hussain and Hassan Nawaz— Capt(R) Safdar, and Ishaq Dar, within six weeks, and the court to decide references within six months. A SC judge to oversee the process.
August 1: Shahid Khaqan Abbasi elected interim PM by an overwhelming majority in the NA.
Note: Due to space constraints, this is a severely abridged timeline of 70 years of Pakistan.
Next