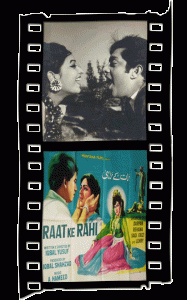 A  crowd of young men had assembled outside Karachi's Eastern Film Studios for two hours, just to catch a glimpse of the first superstar of the country, Waheed Murad. But his larger following was that of teenage and twenty-something girls. They called him 'chocolate cream hero' because of his dusky complexion. He charged Rs 20,000 for a movie — then a princely sum. This was the time when the production expenses of a film usually came to half a million rupees. Compare this to the present production budgets of Rs 100 million to Rs 150 million — this despite the fact that the prohibitive cost of raw film and laboratory expenses are no longer there, thanks to digitisation.
Eastern Film Studios was set up sometime in the mid-fifties. Despite being the only studio in Karachi and delivering quite a few box-office hits, it did not last long. Modern Studios, which followed later, was not well-equipped and dropped shutters very soon.
Eastern Film, a publication of Eastern Film Studios was the most widely circulated English language periodical in Pakistan. I took over its reins in 1963, four years after its launch in 1959. By the time I resigned to join a multinational in 1970, its circulation had risen to 28,000 copies per month. It ceased publication a year later.
As its editor, I had a ringside view of Eastern Studios, more so from 1966 onwards, when the magazine's office shifted from Haroon Chambers in New Chali, to a corner on the sprawling premises of the studio.
Thanks to the discipline imposed by its Chief Executive, Saeed A. Haroon, there was a complete ban on booze on the premises, unlike the film studios in Lahore, where alcohol flowed freely. Likewise, there was no concept of a casting couch in the Karachi studio. Marriages, however, were not a no-no and sound recordist Rafat Qureshi tied the knot with film star Rozina, who starred in several films shot at Eastern studios.
Waheed Murad was not the only star to have made his debut with a film shot at Eastern Studios. Shamim Ara's maiden film, Kunwari Bewa, was also filmed at Eastern Studios. That movie flopped, but she made it big in Miss 56, even though she played what they call 'a side-heroine' to Meena Shorey, who had arrived from Bombay. Finding the grass greener on this side of the border, Shorey decided to stay back in Karachi, and later moved to Lahore.
One of Shamim Ara's hit movies to be made in Eastern Studios was Zamana Kya Kahega, which was directed by a young filmmaker, Iqbal Yusuf, son of the veteran director S.M. Yusuf, who made high grossers like Saheli and Aulad. Her co-star, the Raj Kapoor lookalike, Kemal, (which was how he insisted on spelling his name), also faced the movie camera for the first time at Eastern Studios.
The tragedy queen of Pakistani cinema, Nayyar Sultana, made her debut in a now forgotten movie, Intikhab in Karachi. Sadly, she didn't do too well in the city. Lahore brought her success and a spouse: Darpan, her co-star in Baaji.
Fazle Karim Fazli's Chiragh Jalta Raha, also produced in Karachi, gave the Pakistan film industry three stars: Zeba, Deeba and Mohammed Ali. Around the same time, comedian Safirullah Siddiqui, popularly known as Lehri, made his debut here.
Eastern studios boasted some very talented names: sound engineer Carl George Mandody, who was reluctant to leave for Lahore but eventually did; composers Sohail Rana and Khaleel Ahmad, and the biggest name of them all, director Pervez Malik, who produced the two all-time hits, Heera aur Pathar and Armaan — the latter was the first Pakistani movie to score a platinum jubilee. Even though Pervez was originally from Punjab, he was too deeply in love with Karachi's cosmopolitan atmosphere to settle elsewhere. But eventually, he too had to move base.
Initially, Shabnam, who had moved with her husband, composer Robin Ghosh, from what was then East Pakistan to the country's west wing, settled down in Karachi, where she had bought a house. She used to travel to Lahore for shoots, as did Waheed Murad, but that didn't work. In Karachi, they would usually be working on one film, whereas in Lahore they would move from one studio to another. Eventually they had to settle down in Lahore.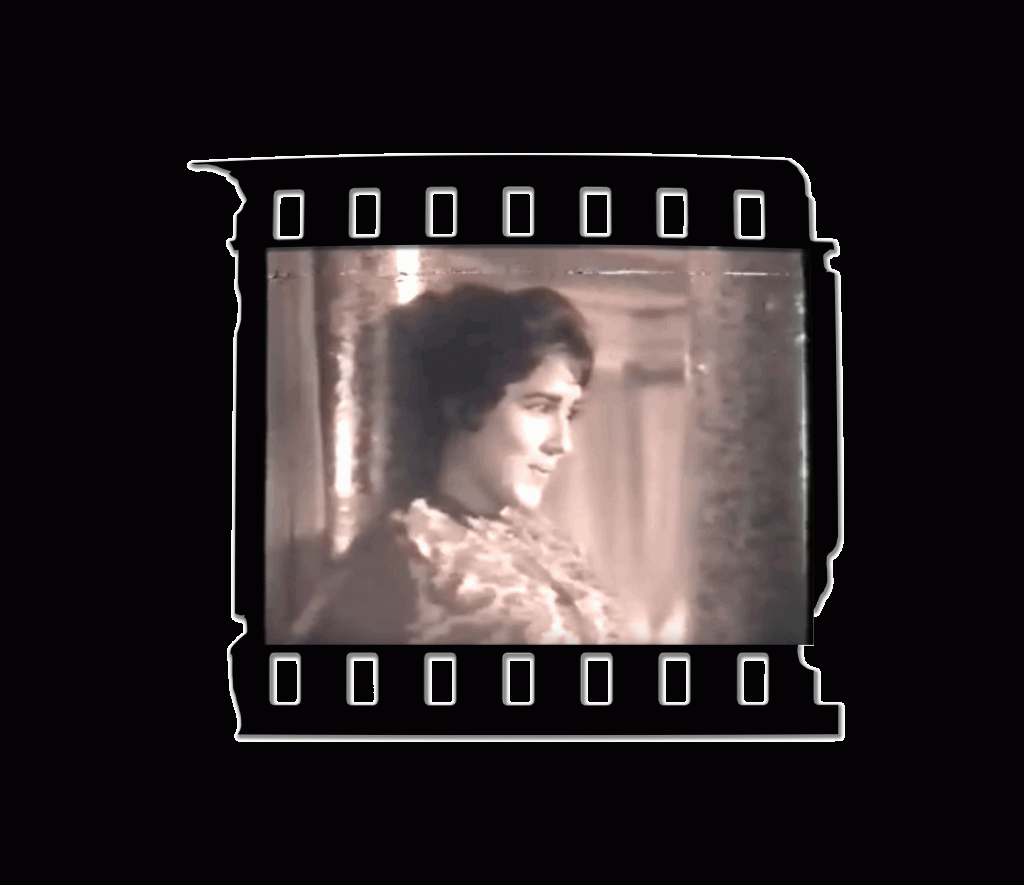 One reason why Eastern Studios did not survive was that its Chief Executive, Saeed Haroon, was too much of a gentleman. Everywhere else, the producer had to clear his or her studio bills before being allowed to take the final prints of a film outside of the premises. Haroon succumbed to sob stories and as a result, most producers just disappeared without paying. There were exceptions like Pervez Malik, who made it a point to clear their dues once a film was released.
Secondly, Haroon did not have business acumen. The movies that he produced did not fare well at the box-office. For instance, the director of Ladla, a star-studded movie starring Sabiha, Santosh Kumar, Shabnam, Waheed Murad and Talish, was a man called A.H. Siddiqi whose CV featured only flops. Ladla was a big loss and so was Aurat aur Zamana.
But the biggest flop was Naqshab's highly publicised big budget movie Maikhana, starring Shamim Ara and Habib, that apparently left him bankrupt. Naqshab was reported to have left his massive studio bills unpaid.
The atmosphere at Eastern Studios was closer to that of an arts council and a far cry from the showy and lurid studios of Lahore.
It was rare for the two floors of Eastern Film Studios to be used simultaneously to shoot films that were under production. With time the song recording studio too became archaic and music producers went to Lahore to record the songs for films like Armaan and Doraha.
As a film journalist, I experienced some of the most unforgettable moments of my life at Eastern Studios. One such moment was when Waheed Murad was waiting for Zeba on the sets of Ehsan, and received the news that his heroine, instead of reporting to work that day, had bunked to get married to Waheed's archrival, Mohammed Ali. "She is fast becoming Pakistan's Elizabeth Taylor," he said wryly about the heroine of his movie — an obvious reference to her two prior marriages. She did return a few days later, but her heart was not in the film, which was one reason why Ehsan's returns were nowhere near the pair's last two films, Heera aur Pathar and Armaan.
For a while, Eastern Film Studios catered to the needs of the newly established PTV. But once PTV got a studio of its own, Eastern was left to fend for itself. Its lab was also used by producers of commercial ads. However, when the commercials ceased to be produced in black-and-white as the era of colour films arrived, film activities in Eastern Studios ground to a halt — unwept, unhonoured and unsung. And the space began to be rented out to textile mills.
Next