In Memoriam: Fatima Surraya Bajia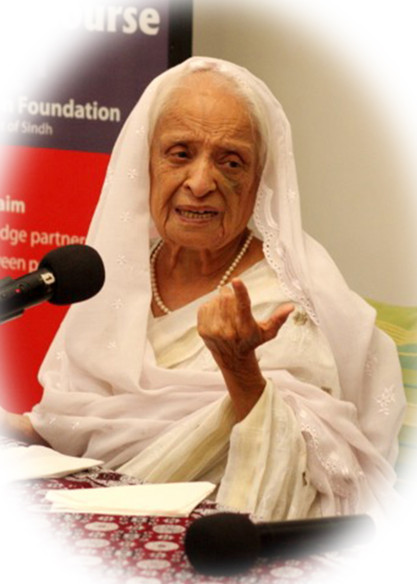 Diminutive, soft-spoken and multi-dimensional,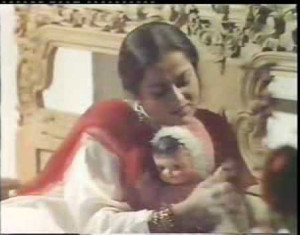 Fatima Surraya — "Bajia" to all — passed away in Karachi, at age 89, after a long battle with throat cancer, followed by a stroke. An endearing personality, Bajia's petite frame packed an entire world within it. A world that is fast disappearing.
I grew up watching Shamaand Afshaan on PTV. Both were novels of A.R. Khatoon that had been adapted for television by Bajia.
Involved in all aspects of their production from set design to costume design to makeup, Bajia even broughtpandaans, clothes and jewellery from her own house to make the serials look authentic. She said she had written 300 plays for television, which included the very popular Ana, Aagahiand Aabgeenay.
When I entered the world of journalism, our paths crossed on numerous occasions and I came to know Bajia as a person rather than just a TV celebrity.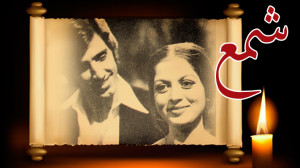 I went over to her residence near Hill Park, where she lived on her own, to interview her, and was proudly shown some leather-bound diaries written by her father, that she had displayed on her bookshelves. Funnily enough, to this day I don't know if she ever remembered my name — all I know is that she always met me and my husband with a lot of affection. And that is how she pretty much met everybody.
Many a time I ran into Bajia at a Japanese Consulate event, where she would often be invited as the chief guest. The Japanese held her in high esteem and regarded her as one of their own. She, too, reciprocated their feelings, and spent considerable time and energy in popularising Japanese literature in Pakistan. She adapted Japanese stories for the stage and even wrote Urdu poetry in the Japanese Haiku style.
Bajia had a great sense of humour and it was, perhaps, this one trait that saw her through the difficult times. It is no secret that soon after her entire family moved to Karachi from Hyderabad Deccan, after the fall of the Nizam government, the burden of supporting all her nine younger siblings fell on her frail shoulders. She would make and sell dolls; later, she designed embroidered clothes, to make ends meet. Along with coping with this huge responsibility, she had to suffer two stillborn births and go through a painful divorce relatively early in life. But, her bitterness, if indeed she was bitter, never filtered through — neither in her writings, nor in her personality.
She was a regular at many social events, especially if they had anything to do with Japan, literature, poetry, education and music, and even her cancer couldn't keep her away from socialising for long or participating in assorted events. Her positive energy and her quintessential warmth and generosity of spirit will sorely be missed by all who had the good fortune of working with her in her many endeavours. Bajia led a rich and varied life and she enriched many lives along the way.
This article was originally published in Newsline's March 2016 issue.
The writer is a freelance journalist based in Karachi. She also works at Hum television.
Next