Cover Story: Crime and Politics
According to media reports based on official statements by the concerned authorities, Uzair Jan Baloch, the head of the banned People's Aman Committee (PAC) and the most prominent among the gangsters of Lyari, was arrested by the Rangers at the end of January. However, it is now believed he had been in the custody of security agencies in Peshawar for a couple of months after he was apprehended in Dubai and brought back to Pakistan, although no official confirmation or refutation has been issued in this regard.
The details of Baloch's arrest and extradition to Pakistan are still unclear. Chief Minister Sindh, Qaim Ali Shah, had, in August last year, when rumours of his arrest started doing the rounds, expressed ignorance about Baloch's status, saying, "I don't know if he is still in custody in Dubai or has been released."
In June 2014, the Federal Investigation Agency (FIA) had, at a request from the Karachi Police, issued red warrants of arrest for three notorious gangsters from the PAC — its chief, Uzair Baloch, his right hand man, Taj Muhammad alias Taju, and Baloch's former deputy, turned deadly enemy, Noor Muhammad alias Baba Ladla. It was speculated that the three men were hiding in the Gulf and the FIA had formally asked Interpol for their help to apprehend them.
Subsequently, in May 2014, it was reported that Baba Ladla had been killed by Iranian border security forces while he was illegally entering Iran. Video footage showing his dead body appeared later, in August 2015. Uzair Baloch, meanwhile, was  reportedly detained by the UAE Police, when he was on his way from Oman to the UAE, travelling on an Iranian passport.
However, although the Karachi Police sent a four-member team to Dubai in February last year to get Baloch extradited from the UAE — who stayed there for a month — due to as yet unknown complications, they returned home empty-handed. Since then, his whereabouts were not known.
When Baloch's arrest was made public, news stories about his links with assorted politicians and the leadership of the Pakistan People's Party (PPP) started emerging. PPP representatives immediately issued clarifications denying all such allegations, terming it as another conspiracy to discredit the party and the provincial government.
Chief Minister Shah has also approved the formation of a Joint Investigation Team (JIT) to investigate Uzair Baloch and 22 other hardened criminals, and SSP Fida Hussain Janwari has been appointed by the Sindh Inspector General, Police, Ghulam Haider Jamali, as head of the JIT.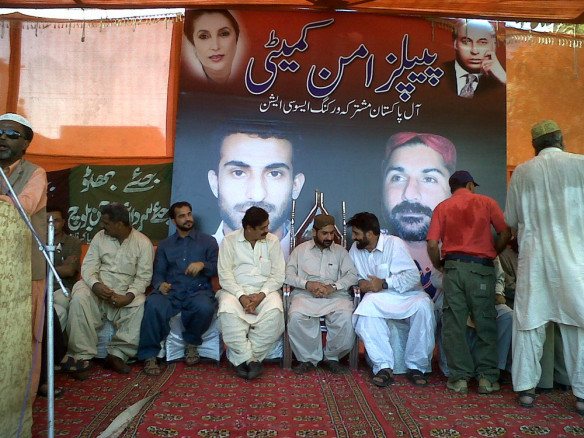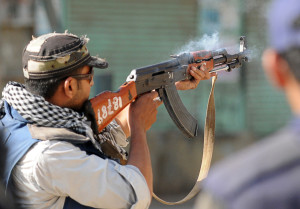 This has not, however, let the PPP leaders accused of collusion with Baloch off the hook. In the wake of his disclosures, five Karachi PPP leaders are reportedly to be interrogated. The names of Sania Naz, a PPP MPA who is the wife of Ameen Buledi, a member of the Uzair Baloch gang, a former President PPP Karachi, Abdul Qadir Patel, and PPP MPA and a former member of the Sindh cabinet, Javed Nagori, who had resigned from the cabinet last year, have been mentioned among the people who will be investigated in this regard. Former PPP Home Minister, Zulfiqar Mirza, meanwhile, has already been questioned by the Rangers for his links with Uzair.
The names of Sania Naz, Javed Nagori and Shahjahan Baloch, another PPP MNA, were suggested as candidates by the PAC for the 2013 general elections, when they were striking a pre-election seat allotment deal with the PPP in Lyari. All of them were PAC loyalists and had taken oaths of loyalty to Uzair Jan Baloch in crowded gatherings and pledged they would follow him even if he wanted to join another political party.
All three won their seats, even though Shahjahan Baloch was in jail at the time of the elections, charged with alleged involvement in the murder of Baloch's arch nemesis, Arshad Pappu, and his brother.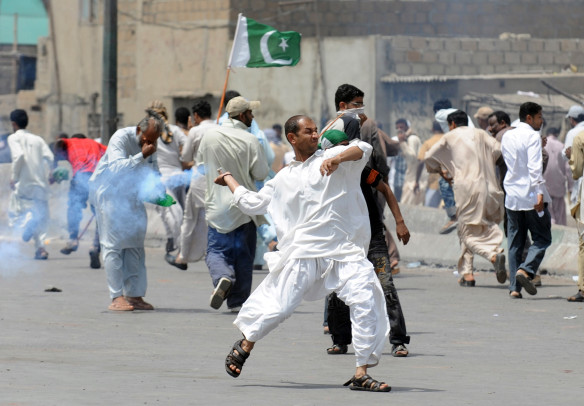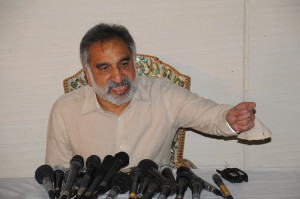 The Rangers have, in the past, conducted several raids on Javed Nagori's house and his office at Nayabad, Lyari, and claimed to have recovered arms from there. Sania Naz was a social activist who has contributed to community initiatives run by the Orangi Pilot Project (OPP). Her husband Ameen Buledi, an alleged associate of Uzair Baloch, was arrested from a Lahore hotel in September 2013 along with two other gang members. Naz was with him. Buledi and his accomplices were later handed over to the Karachi Police. The same month, Shiraz 'Comrade,' another notorious gangster, was arrested from Lahore Airport when he was trying to flee Pakistan.
According to a former member of the PAC, "Shiraz struck a deal with the police, and was set free after paying them the hefty amount of 70 million rupees."
Meanwhile, even though assorted news reports suggest that Baloch has given evidence against Zulfiqar Mirza, the latter still tenders his support to him. "Uzair is my brother, I will not hesitate in offering him any kind of support," said Mirza.
Mirza maintains that he had never supported Uzair in his criminal activities. It was in 2011, when he was Sindh Home Minister, Mirza claimed that he had provided 300,000 arms licenses to the PAC to help them against their rivals. He also declared that the PAC was an integral part of the PPP. While addressing a gathering on the occasion of the death anniversary of slain Karachi PPP lawmaker, Abdullah Murad Baloch, he went further, saying, "I announce that the People's Aman Committee is a wing of the People's Party. The members of the PAC are our brothers and children. They are the soldiers of the PPP. If the PAC bleeds, PPP will bleed too. And if all of the PAC members are criminals, it makes me one too."
The Sindhi Nationalist leader and QAT chief, Ayaz Latif Palejo accuses the PPP of using people to achieve their sinister designs and then abandoning them. While responding to the reports of Baloch's arrest and his revelations against the PPP leadership, he termed him a friend of Sindhis, who stood against the elements who were pursuing the agenda of dividing Sindh on an administrative basis in a bid to deprive it of its urban centres.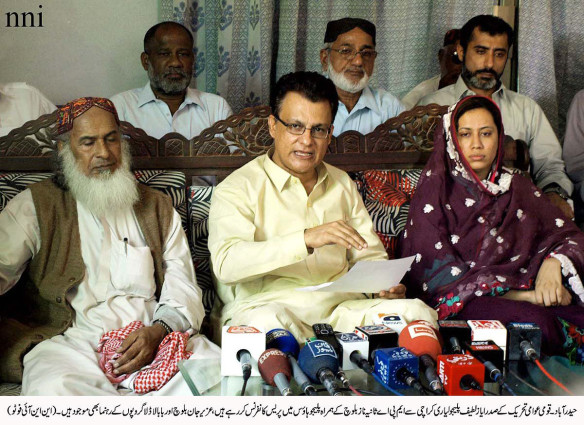 In March 2014, Palejo along with cleric Maulvi Abdul Majeed Sarbazi, a member of the PAC elders committee, and Sania Naz had helped in forging a truce between the warring groups of Baloch and Baba Ladla. The truce engendered a furious response from the people of Lyari who were grieved by the deaths of women and children in hand grenade attacks in Jhatpat Market that had just happened. Although Baloch had already left Lyari by this time, Ladla was still there, and the attacks were part of a week-long infighting between the Uzair and Ladla groups.
The truce did not last long. After a short hiatus, the violence resumed, and one of the peacemakers, Maulvi Sarbazi, was shot down by assailants. The law enforcement agencies (LEAs) then apparently decided to take firm action. As their operations intensified, most of the gang leaders went into hiding and managed to escape to Balochistan and Iran, while those from the lower tiers were killed by LEA personnel in raids and encounters.
As a result, long-embattled Lyari has seen a sliver of hope. Violence has significantly declined during the last year, the area's educational activities — night schools and free coaching by Lyari youth — and other community-building initiatives have resumed. The resilience and vibrance that was the ethos of this area seems to have returned.
But the fear remains.
This article was originally published in Newsline's March 2016 issue.
Ali Arqam main domain is Karachi: Its politics, security and law and order
Next