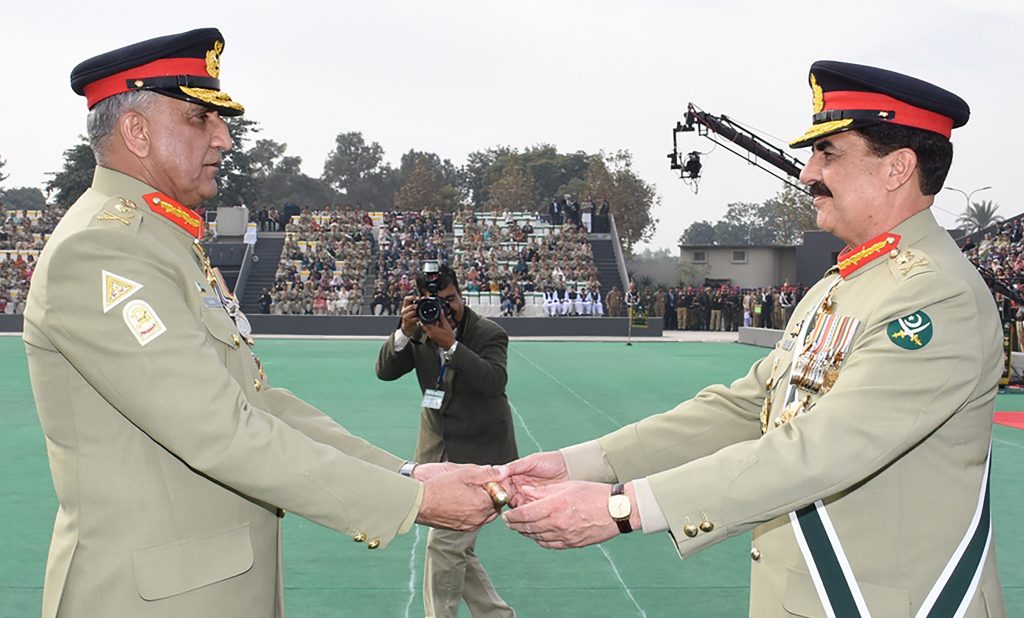 Our story begins in Lahore in the 1960s, where a newly orphaned boy, the youngest of five, moved to Rawalpindi after his father's untimely death. From his paternal uncle's house in the army suburb of Westridge, came the want and need for excellence. With his mother behind him, nothing stopped him as he rose, pip after pip, to become, arguably, Pakistan 2017's most important man. His wit and modesty served him as much as his grit and courage. His mettle came from his memory, which would never let him forget the horror of the Indian air raids of '71. He would earn his keep and remit payback, after long years in the heights of Kashmir and Siachen. And so on and so forth, with additional smoke, thunder and lightning, for effect.
The above is a paraphrase of what's been going around Pakistan's various Whatsapp groups since last weekend. The sycophants have kicked into top gear already, and General Qamar Javed Bajwa, Nishan-e-Imtiaz — "Mark of Distinction" (military) not a very widely known figure outside of Pakistan's army, and definitely not the man Rawalpindi's complex optical machine was gunning for, has become the hottest ticket in town.
Bajwa doesn't need the hype — he's already commanded a corps that is larger than most global armies — but then again, this is Pakistan, and the COAS's appointment has morphed into a ritual of the Islamic Republic's very own royal coronation.
Bajwa hadn't even put in a full day in the corner office of the chief's secretariat, but the Kremlin-watching had morphed into a cult already. Is his salute sharp enough? Of course it is; he could slice through a roll of concertina wire with that chop. Why does he prefer hugs instead of handshakes? Because he's a man's man, and very popular in the barracks. Is he from a good unit? Most definitely! Sola (16) Baloch, Gola (bomb) Baloch! You can't go wrong with such a motto! Why does he fiddle so much with his medals? It's the heat they generate — needed when you serve in the mountains of Kashmir, glaring over India. He's clean-shaven now; surely, he sported a manly 'stache, once? Of course he did, just look at his academy pictures. Doesn't he rise above all in the last row, centre, so dashing in his blue patrols? And so on…
To add confusion to the obsequiousness, fake social media accounts claiming to belong to the new chief had already been ready days before the announcement. And soon after, postings to vacant GHQ positions had also been announced. Initially, it wasn't clear whether Rawalpindi had anything to do with this online parade, till Inter-Services Public Relations clarified that all accounts and announcements were fake.
But in its darkest manifestation, social media was used to mar General Bajwa's reputation, just days before the official appointment. The charge: he is an Ahmadi/Qadiani, and belongs to a family of the constitutionally "apostate" sect of Islam. One pro-government senator went viral with his "warning" to Pakistan's rulers, that appointing an alleged "apostate"/"apostate's relative" to head the world's largest Islamic army would be unacceptable (he didn't add that this would apply only to the not-so-hidden hordes of Pakistan's teeming fundos). He quickly retracted the charge 24 hours later after "assurances" that this was not the case, but not before a bitter debate about Pakistan's real and imagined minorities had been triggered.
The damage was done, and even though Bajwa isn't an Ahmadi, analysts went anal with the game theories: Version One was that Bajwa was the PM's choice, that's why he was being undermined by his own institution days before the big day. There was the opposing Version Two, which hypothesised that the PM wanted to disqualify — or worse, politicise — Bajwa to weaken the army, and thus had instructed his political ally to muddy the waters.
There was a third version, as well: That Pakistan's enemies had created this new narrative, so that Bajwa would have to swim through sharks to make it to the post, and keep working to survive if he made the cut, for he was indeed the best man for the job.
The PM's office would settle the matter, and offer the assurance that once Nawaz Sharif heard about the nasty rumours, he was even more resolved to appoint Bajwa.
But who is Pakistan's brand new, all-powerful Qamar Javed Bajwa? And why has Nawaz Sharif surprised everyone again, with another pick nobody was expecting?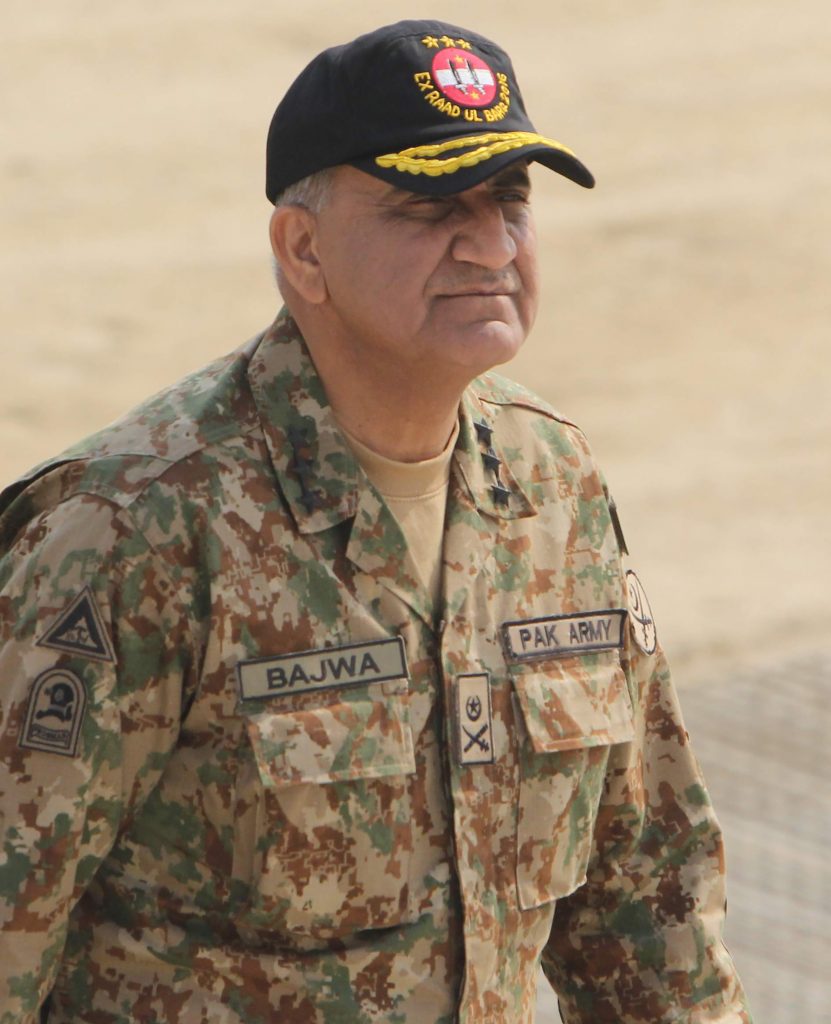 So here's the thing. By the time you're wearing a Lt. General's three stars, you're already the bees knees in the army. With well over 30 years of service, you're running against the GHQ's half-dozen staff officers and almost a dozen corps commanders. What set you apart are your seniority, your arm, and the importance of your command and staff jobs. What makes it all the more complicated is that almost everyone you're competing against has been through similar courses and posts. Almost all of your peers are graduates of foreign staff courses, have served as brigade majors and/or Grade-1 staff officers as colonels, commanded brigades and divisions, and have maybe run a school and then a corps.
But, to borrow from George Orwell, some generals are more equal than others. The Chief of General Staff, or the DG-ISI (these are staff positions, and these guys sit to the chief's right in those ISPR pictures released every month) are a big deal. The commanders of Peshawar, Rawalpindi, a strike corps, Karachi, Lahore or Southern Command are also a big deal (they sit on the COAS's left). Getting one of each — an important command and staff position — coupled with your seniority, puts you on top of the food chain. An earlier appointment in the Military Operations Directorate always helps, but that's only if you're good enough. And then comes the Prime Minister.
So Nawaz Sharif has set some sort of record. As of last weekend, he'd chosen — or helped choose — five out of 16 army chiefs (six, if you count his move to appoint ISI chief Lt. Gen. Ziauddin Butt to take over from General Musharraf in '99, which was disastrous for all and sundry). If you add naval, air and joint chiefs, Sharif hits the double digits in handing out top brass jobs.
Thus, a coup and two decades of civil-military scandals later, the PM seems to have crystallised his decision-making process. He's avoided the junior versus senior controversy (which sprung up when he chose Waheed Kakar over eight other generals spread over a couple of courses in the mid-'90s) by sticking to one course, the 62nd, to which all four contenders — Zubair Hayat, Ishfaq Nadeem, Javed Ramday and Qamar Bajwa — belong. He's also avoided getting directly political (and strayed far from the Bahawalpur commander, Ramday, who was being linked to Raiwind through his family). That left him with Hayat, Nadeem and Bajwa. So why Bajwa?
There's a "Kashmir hand" epitaph that's been attached to the new chief because of his extensive experience on the eastern front. Analysts are saying this will make him more 'anti-India' than the next guy, so lets be clear: You don't get to wear three-stars for the Pakistan army by being pro-India.
Moreover, Bajwa's one of many who are rotated around in a locality once they operate in it. Thus, area specialisation is built-in within the army. But Bajwa's track is an interesting one to dissect, nonetheless.
As a colonel, he was General Staff Officer Grade-1 [Operations]. The 'G1-Ops' is a very important colonel in any outfit, and when that outfit is the 200,000 strong X Corps (also known as Pakistan's army within the army), he really is a very important G1-Ops. As a brigadier, Bajwa served as Chief of Staff, essentially the right-hand man to then X Corps commander, Ashfaq Kayani. As a major general, he commanded the famed Force Command Northern Areas, which has been holding down the fort in the 'world's highest battlefield,' Siachen, since the '80s. And as a three-star, he took over the X Corps itself: all India-focused positions, but then again, his predecessor Kayani had similar commands (Chief of Staff of X Corps, General Officer Commanding, Murree, and then Commander X Corps).
The difference is that, unlike Kayani, Bajwa never ran the ISI. And he's not exposed to the western theatre either, where much of Pakistan's combat operations are focused on. Is this a deficiency?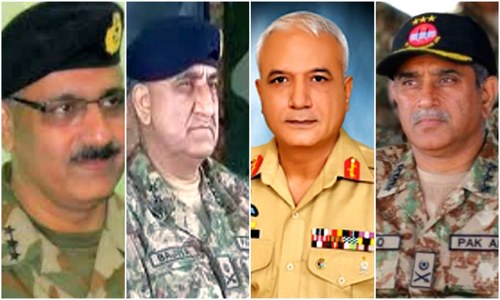 Not really, say his colleagues. The X Corps is a bit of an empire, with an ambit spread over Khyber Pakhtunkhwa, Gilgit Baltistan, Punjab, Azad Jammu and Kashmir, and Islamabad. It's the equivalent of three regular corps in size, literally. Thus, it's contended, that Bajwa has seen it all, having handled sectarianism in the Shangla hills, terror attacks in Pindi, internal security in Islamabad and an escalation on the LoC.
Of course, Nawaz Sharif didn't consult any senior Indian commanders before making his choice. But had he talked to, say, former Indian COAS General Bikram Singh, whom the former Brigadier Bajwa was reporting to during a UN mission in Congo, he would have learnt that Bajwa has a thing for decorum and protocol, but also diversity. "Unlike some of the contingent commanders, who would find ways and means to shun additional responsibility," writes Singh, "Brigadier Bajwa, in the larger interest of international peace, willingly accepted additional responsibilities — both in the realm of operations and initiatives pertaining to training and empowering the Congolese army." That's a pretty serious compliment, coming from a foe.
The Prime Minister probably didn't speak to any young infantry officers before making his decision, either. If he had, he would've heard that besides his massive ambit in the X Corps, Bajwa's easy-going mannerisms are famous beyond his no-ties-at-the-Baloch-Regiment-annual dinner regime. His one-liners are shared under #BajwaQuotes on army Whatsapp groups, and there are several batches of younger officers from the Quetta School of Infantry and Tactics who swear upon his teaching and training methods, from his commandant days.
Army watchers are saying that the PM made up his mind about Bajwa as far back as a couple of years ago. Back in the heady days of the Imran Khan and Tahir-ul-Qadri co-production that was the 2014 dharna, Nawaz Sharif didn't have to do much, except look out the window, to make up his mind about his next army chief.
While it was being reported in those days that the corps commanders were split about the army's democratic dispensation, the same 111 Brigade that had overthrown Sharif in '99 was now guarding his house, office and the rest of the Islamabad Red Zone through the fall of '14, as it kept the peace by not firing a single shot.
Of course, the 111 Brigade reports to the X Corps, and an officer in the prized brigade surmised that the then Corps Commander Bajwa was, "despite the tension, very clear about the social contract with the people of Pakistan, and very thorough about the need to protect the institutions attached to democracy." Now one may well ask, that since Sharif has picked a relaxed and committed democrat to be his general, will Pakistan's infamous civil-military divide finally be bridged?
For the reasons above, and for the second time in three years, Nawaz Sharif has promoted a surprise candidate — the underdog, a wild card, the dark horse, whatever — to the top slot in GHQ. The army is united enough to fall firmly behind him, but honestly, Bajwa doesn't have the new Chairman, Joint Chiefs of Staff Committee, Zubair Hayat's brothers-as-generals connections. Nor has he authored the Zarb-e-Azab and military operations playbook like the now superseded Ishfaq Nadeem. Neither does he don the intellectual grounding or the injury ribbon of the also superseded Javed Ramday.
But Bajwa's got game. Soon after his appointment, he called Nadeem and Ramday, who are stationed in important India-centric formations in the desert, and asked them not to resign, to stay on and let their experience benefit the force and the country, despite their supersession. More importantly, and untraditionally, both key corps commanders agreed. Remember that the superseded Ali Kuli Khan and Khalid Nawaz resigned soon after Musharraf was installed, and the surplus Haroon Aslam handed in the keys the day after Raheel Sharif was chosen (Kayani never superseded anyone).
Critically, on his first day in office — the same day as the latest Panama hearings — Bajwa went straight to Peshawar and North Waziristan to set the tone for where his priorities lie.
Besides the on again, off again drama of civil-military tensions that is unavoidable in Pakistan, there's a lot coming his way: Trump's generals; Modi's water wars; being bypassed in the Afghan peace process; around a million internally displaced Waziristanis; unfinished business in Karachi; the 10-year old insurgency in Balochistan; the dark side of the Punjab; and a morphing threat to Pakistan's biggest break in years, the CPEC. Those are a lot of moving targets for one man. But then again, that's what the infantry has trained him for. Sola Baloch, Gola Baloch! 
The author, a Harvard Shorenstein Fellow, is Pakistan correspondent for NBC News and the National Security Correspondent for Dunya News.
Next