One of Pakistan's most loved superstars, Ali Zafar is a man of many parts — actor, singer, model and painter.

His hit single 'Channo' catapulted him to the dizzy heights of fame. Other hits followed. Then came his debut film in India, Tere Bin Laden, that proved his mettle as an actor, here and across the border. He topped it with the Katrina Kaif, Imran Khan starrer, Mere Brother Ki Dulhan, which was a runaway hit. His next four, Kill Dil with Ranvir Singh and Parineeti Chopra, Total Siyapaa with Yami Gautam and London Paris New York with Aditi Rao Hydari and Chashme Buddoor didn't quite make a mark. But his latest film Dear Zindagi starring Aalia Bhatt and Shahrukh Khan, which releases on November 25, is expected to send the cash registers ringing. Unfortunately, it will not make it to the Pakistani cinema screens.

But Zafar is not unduly worried. He has begun work on his home production, which was on hold. And alongside, he continues to make music — his first love.

Over to Ali Zafar for the sound of music, acting and lots more…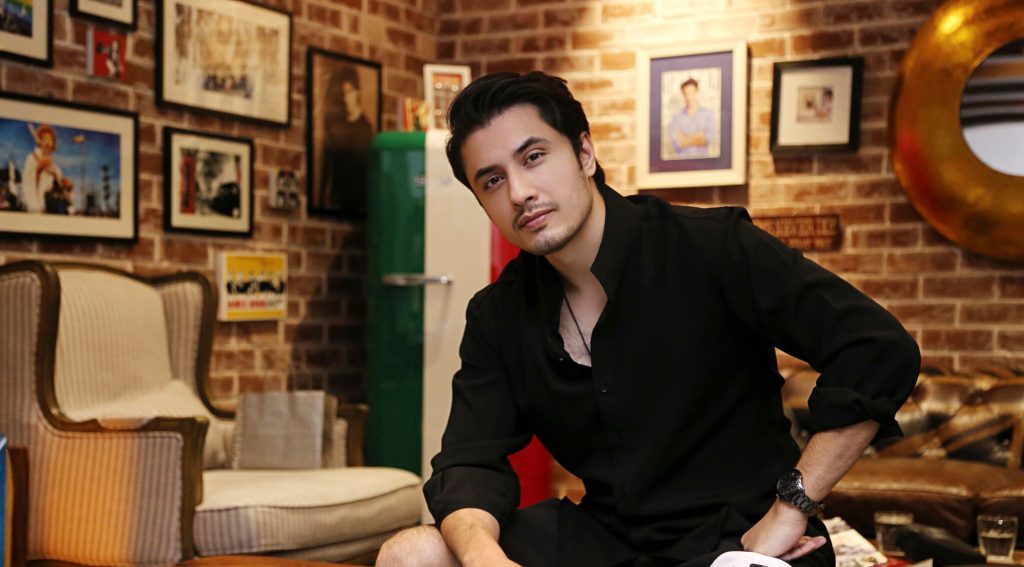 Back in the nineties, when you entered showbiz, there was a stigma attached to it. How did your family feel about your choice of career, at the time?
My parents were a little skeptical about me being able to make a living as an artist. We held many long discussions on the subject but, being open-minded people with a background in academics, they understood the importance of the arts and eventually understood and endorsed my plans.
However, they would have preferred a career in the civil service. I remember my father encouraging me to read newspapers diligently to prepare for the civil service exams, but I could never visualise myself in a government office. I wanted respect because of my achievements and not because of my post in a government job. I was a dreamer, an optimist and a romantic. I did not have a detailed plan for realising my dreams, just a lot of passion.
After I graduated from the National College of Arts in 2002, I started working on 'Channo' which was released in 2003 and became a bigger hit than anyone of us had ever imagined.
Today, I feel very gratified when I see pride, because of my achievements, in my parents' eyes.
Once you became a part of the entertainment world, did you find the stigma associated with the industry to be justified?
I did not. On the contrary, I received a lot of love, adulation and respect. No one ever looked down on me because I was a musician or a model or an actor.
I think women have to deal with far greater problems than men in show business. In our society, people assume that a woman in the performing arts is likely to have a dubious family background, which is why parents are almost always hesitant to let their daughters venture into the field. Times, however, are changing and parents need to understand that the industry is no longer the shady place they believed it to be. We have a lot of women in the field today. They make a good living and get a lot of adoration and respect. It is how a person conducts one's self that determines the amount of respect he/she receives. This is true not just for show business but for all fields. Our society certainly needs female icons to inspire the future generations. Moreover, it is necessary to give women due respect, proper recognition and sufficient space to grow. We need to develop a better appreciation and understanding of women.
So to answer your question, there is certainly a stigma attached to the industry — but primarily for women, which is not justified.
When you were young and new to the industry, you were linked to a male stylist and a music patron.
Yes, I was, and it hurt me terribly. It was untrue, it was malicious and there was the implication that I may have used sex to get ahead. I was not mature enough at the time to understand that the rumours were being spread because of jealousy and took them to heart. Actually, I became homophobic for a very long time and, it was only several years later, after I had educated myself and thought about the rumours, that I came to see that piece of gossip for what it truly was — trash. Today, I respect everyone's sexual orientation and, as long as a man does not come on to me, I am fine with who he is.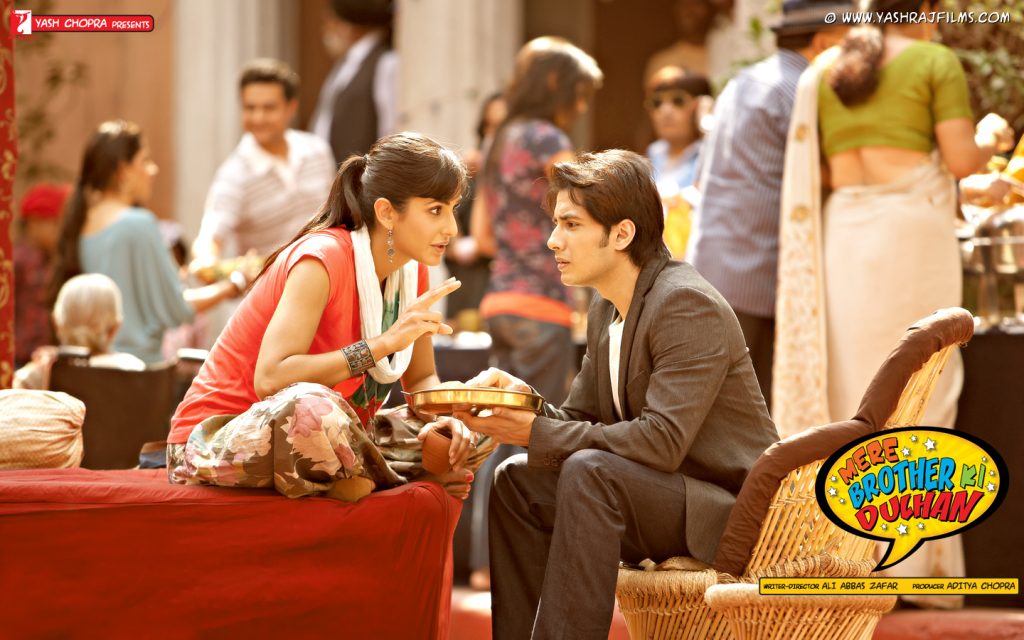 Bollywood is one of the largest film industries in the world. Do you believe that exhibiting Indian films in Pakistan or, for that matter acting in Bollywood films, is indicative of lack of patriotism?
Our understanding of patriotism is not very evolved and mature. Patriotism is certainly not xenophobia. Spewing hateful comments about other nations is not a good way of showing patriotism.
The decision to allow the exhibition of Indian films in Pakistan generated a lot of controversy. People were concerned that the action would affect our culture and values. People were also afraid that it would mark the end of Pakistani cinema. Everyone seemed to forget the fact that Indian films were being watched regularly in most Pakistani homes on video cassettes.
Very few films were being made in Pakistan at the time. The number of cinemas had dwindled to around 40. When Indian films started being screened in Pakistan, the number of cinemas increased. Pakistani films consequently had more avenues for exhibiting and made more money. Competition helped improve the quality of our films and the whole industry went through a revival. I do not think anyone could say that allowing the exhibition of Indian films was a bad decision.
Pakistani actors working in India, and vice versa, only helps to promote peace and cultural understanding. One also improves one's craft by learning new techniques and skills. Whenever I have worked in India, I have viewed myself as an ambassador of Pakistan and taken great care to make sure that any and every thing I do reflects well on Pakistan.
You were offered the role of Sarmad Hussain Khan, eventually played by Fawad Khan, in Shoaib Mansur's Khuda Kay Liye. Why did you turn down that role?
The role had become very controversial at the time. Junaid Jamshed had accepted it but subsequently dropped out of the film. Certain credible threats had been issued against the making of the film. My parents were concerned for my safety and encouraged me to turn down the role.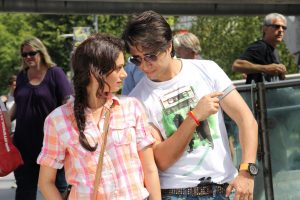 A number of Pakistani actors, including Zeba, Muhammad Ali, Meera, Mekaal Zulfikar, Moammar Rana, Anita Ayub, Sana Nawaz and Nadeem, have worked in Indian films before you but never found the kind of success you did with Tere Bin Laden. What did you do you right that other Pakistani actors failed to do?
I have tremendous respect for the actors who worked in Indian films before me. They were the trailblazers. I cannot say exactly what I did differently but, whatever it was, it seems to have worked well. However, I will say that I have always been a great believer in the power of positivity and the fact that respect begets respect.
I was very selective about the films I did in India. I turned down two films before I signed on to do Tere Bin Laden because they were formula films with nothing new and fresh about them. Moreover, I decided to do only one film a year and never got into the race of signing the most films in the shortest period of time. I think being selective was helpful to my career.
Also, I conducted myself very professionally when in India — one, because I was representing Pakistan and, two, because I believe in professionalism. Punctuality, discipline and preparation are important to me. I think filmmakers in India liked my style of working and the fact that they could always count on me to show up on time, and fully prepared.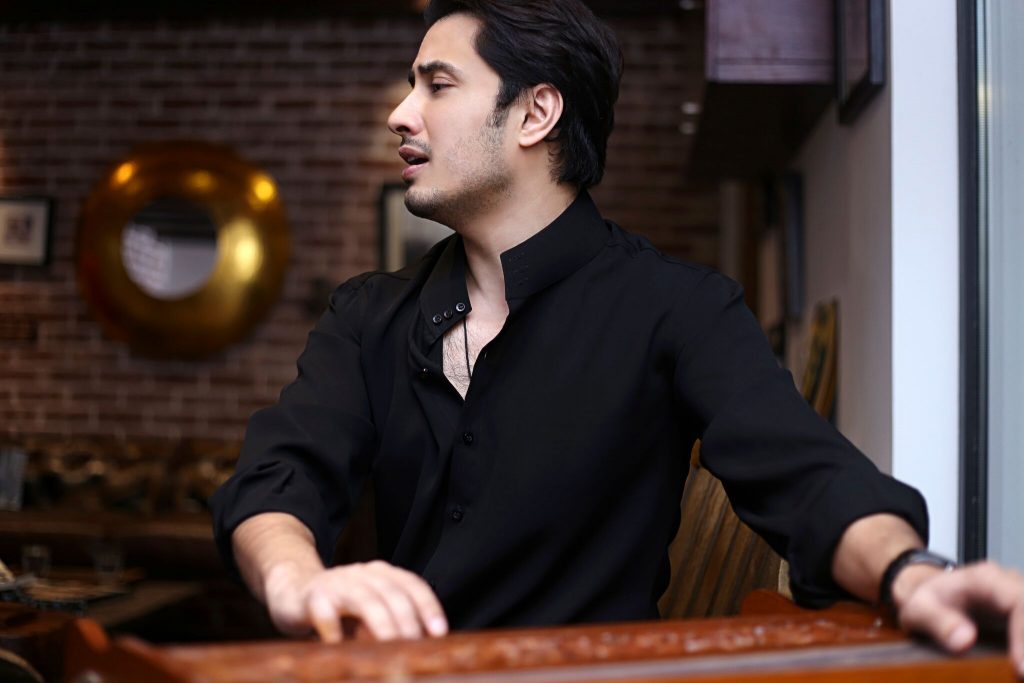 You are now producing a film in Pakistan.
Yes, I am. It is a commercial film, one that is entertaining but tasteful. I wrote the story along with the director, Ahsan Rahim. We now have a writer on board who is doing the screenplay and dialogues. We expect to start filming this year. It's a project we've been working on for quite a while and it's very exciting to see how it has shaped up.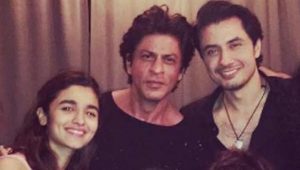 Why is it that Pakistani singers like Mehdi Hassan, Ghulam Ali, Atif Aslam, Rahat Fateh Ali Khan and yourself have done so well in a country like India that has a very rich musical tradition of its own and a strong pool of musicians?
People who study and understand music place a lot of emphasis on sur, laya, raag and taal and tend to overlook the tonal quality and emotional content of their voice. This hurts music. In Pakistan, a lot of emphasis is placed on melody, tone, timbre and emotional content. This makes our songs pleasing to the ear.
I also believe that serious students of music are less adventurous than those who are dilettantes. Pakistani vocalists, who generally have less classical training than their Indian counterparts, are comfortable taking risks while singing. I think their daring and exploratory style is appreciated in India.
One more thing. Lata Mangeshkar, Asha Bhosle, Muhammad Rafi and Kishore Kumar have been immensely popular in India for decades. Almost every singer wants to sing like them and copies their style. As a result, there is little variety in India. Pakistani singers like Allan Faqeer, Nusrat Fateh Ali Khan, Atif Aslam, Mehdi Hassan, Nayyara Nur, Noor Jehan and many others have vastly different styles. Indians love the variety of the singing styles, the tonal quality and the vocal texture.
Subcontinental music has a very large repertoire of rhythmic cycles. Yet, you restrict yourself to 4/4 beats. Why don't you employ more complex rhythms in your songs?
Using complex rhythms makes songs difficult to hum and can limit the popular appeal of a song. It can also confuse listeners. Therefore I stick to simple rhythmic cycles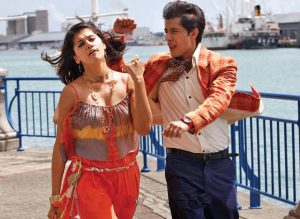 What kind of music do you listen to?
I like to listen to Kishore Kumar. I love Mehdi Hassan's ghazals. Pink Floyd, Led Zeppelin, and the Doors are other favourites. These days, I am listening to John Mayer and Radiohead a great deal. I am also exploring Jazz and Blues and thinking of ways to incorporate them into my music.
You are a man of many parts — you paint, act, model, compose and sing. What is your true love and calling?
Singing. It is singing, for sure.
Do you enjoy listening to your own songs?
I like my songs while I am creating and recording them. Once they are released, I try not to listen to them. It is only after a couple of years, that I begin to enjoy my songs. It takes me that much time to detach myself from the songs as a composer and appreciate them as a singer.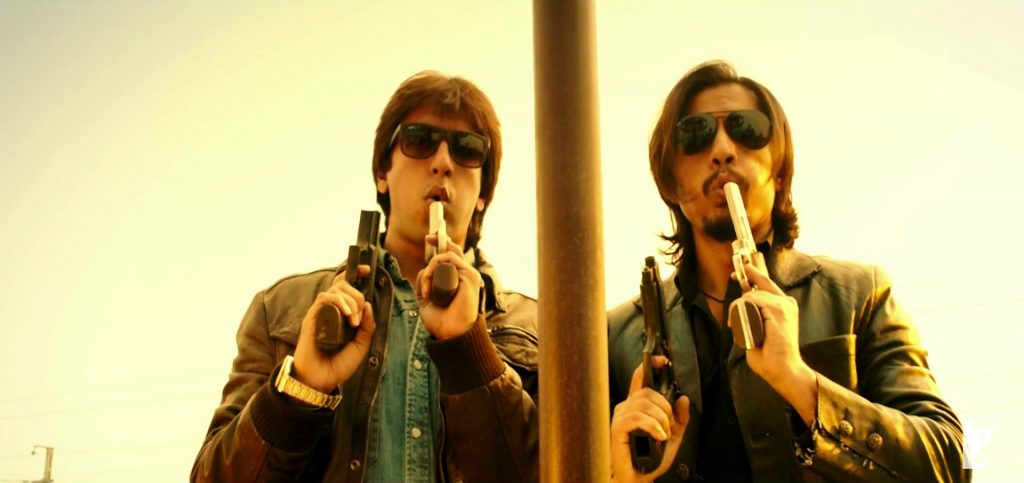 Show business in Pakistan has changed over the years — and certainly not for the better. Television programmes cater to the lowest common denominator and intelligent conversation has been replaced by petty gossip. As an educated and thinking artist, do you get frustrated being a part of this industry?
I do. I tend not to socialise much and get very uncomfortable in gatherings where the only topics are fashion, brands and travel. I dislike gossip. Opportunities to engage in cerebral discussions are few and far between.
When a society degenerates, the effects are seen everywhere. The arts are but one casualty of our disintegrating culture.
When ratings, monetary returns and advertising revenues become more important than the quality of programming, it is bad news.
Television channels blame the poor quality of their programming on viewers.
It is the most convenient route to take in self-defense. They claim that their poor productions are what the public wants. The public can only choose from the programmes they are given. If you give them quality programmes, why would they go for mediocre ones?
You are one of Pakistan's biggest stars. Do you identify yourself with show business' jet-setting A-listers?
I do not.
What causes are important to you?
Education and the empowerment of women. I contribute to Sanjan Nagar, which focuses on the education of women and I support a small number of Christian students financially. But I must confess that I do not do nearly as much as I need to. I am in the process of setting up an organisation to support the causes that are dear to me in a bigger, more substantive way.
Next