Movie Review: The Tree of Life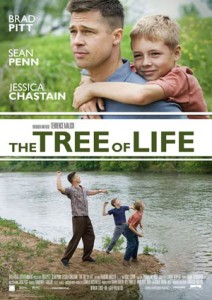 In a career spanning three decades and just five films, Terrence Malick has crafted erudite works over consequential events such as The Great Depression (Days of Heaven), World War II (The Thin Red Line) and America's castaway (The New World). In his new movie, The Tree of Life, instead of adhering to a greater historical event, Malick reflects on human relationships from the sentiment of eternity.
Instead of commencing at the very beginning, the movie convenes in the mid-1960s with news of the demise of R.L. (Laramie Eppler), our protagonist Jack's (Hunter McCracken) brother, aged only 19. The cause of his death is not explained but Malick's younger brother is rumoured to have committed suicide at 19. The film opens with a question familiar to anyone who has lost someone close to them: Why did that have to happen? It pursues the answer by reverting to the creation of mankind itself, and contemplating the mysteries of God and the universe, from The Big Bang to the dinosaurs and the loss of childhood innocence. Working with the revered cinematographer, Emmanuel Lubezki, Malick invests much of the superb first hour in capturing sublime images of man and the environment with a visceral, elegiac style. He then adjusts to an Edenic portrayal of family life in 1950s' Walco, where a scolding father (Brad Pitt) and an angelic mother (Jessica Chastain) raise three sensitive sons.
This film demands a great deal from the viewer. Unlike a novel, the stories do not unfold, revelation following revelation, culminating in a clearly defined message or theme. There is no moral, no hero and no emotional epiphanies. What it presents is an extraordinarily haunting vision of childhood; how the things we love the most are as fragile as morning dew yet extremely potent. All parts of The Tree of Life may not make sense but there is simply nothing like it at the moment: An assent that cinema can still aspire to art.
This movie review originally appeared in the September 2011 issue of Newsline under the headline "A Scintillating Experience."
Next