The Life and Times of Nawaz Sharif
1983 to 1985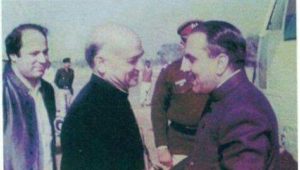 The Birth: Appointed Punjab's finance minister in 1981 by General Jillani, once General Zia's chief spook and at the time the Governor of Punjab, this is the least public period of Nawaz Sharif's political career. Other than helping along with the process of denationalising some of the industries taken over by the Bhutto government, little of merit calls for a mention.
1985 to 1990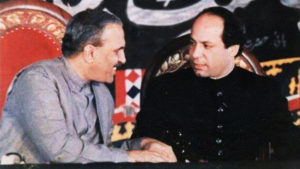 The Adolescence: Securing the military junta's favour in a closely monitored partyless election in 1985, Nawaz Sharif became Punjab's chief minister, attracting little attention to himself for the next three years other than some political gossip about his love for cars, cricket, music and the hill resort of Murree.
1988 to 1990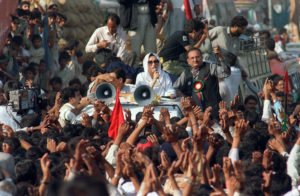 The Weaponisation: Sharif's political fortunes changed dramatically with Benazir Bhutto's return and General Zia's death in a plane crash that led to Pakistan's first party-based elections in 11 years. Sharif emerged as Bhutto's principal political rival, fuelled by the remnants of the Zia regime to use Punjab as the means of stopping Bhutto from consolidating her victory in the general elections. Using ethnic Punjabi slogans and the political battle cry of provincial autonomy, he virtually brought the federal government's writ in the country's largest province to a standstill.
1990 to 1993
The Emergence: Winning a national mandate in a non-transparent election widely believed to have been rigged by Sharif's backers in the army, he became Pakistan's prime minister and immediately signalled his economic inclinations by ordering controversial mega-projects such as the Lahore-Islamabad motorway and the Yellow Cab scheme, the latter placing state-owned banks under crippling financial burdens.
1993 to 1997
The Rebellion: Falling out with the military-backed president Ghulam Ishaq Khan over accepting a second tenure for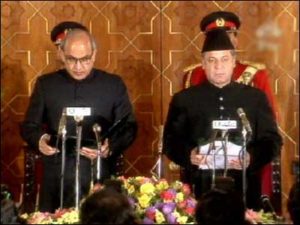 the latter, Sharif surprised his voters and detractors alike by mounting a spirited resistance to the army's plans for awarding Khan another tenure. "I will not take dictation," his words mirroring those of Pakistan's populist ideologue Zulfikar Ali Bhutto, became the transformative slogan that changed him from a military puppet to a political leader popular in his own right.
1997 to 1999
The Heavy Mandate: As the Bhutto government fell to intrigues and bad governance crippling her party's popular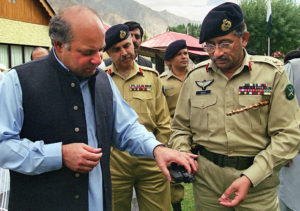 support, Sharif swept the elections with a two-thirds majority making him the strongest prime minister since Zulfikar Ali Bhutto, perhaps stronger. He set about asserting himself, removing the Eighth Amendment, the constitutional provision that had facilitated his premature ouster in 1993, and successfully demanding the resignation of an army chief as well as the incumbent president. It was a challenging period for Sharif when pressed by the army, he reluctantly agreed to declare Pakistan's nuclear weapons in response to Indian nuclear tests, inviting international economic sanctions. At home, he found himself at odds with the superior judiciary and combined with simmering tensions with the military, lost his government to General Pervez Musharraf's 1999 coup. Despite his heroics, his removal from office was little mourned or protested by the public.
1999 to 2006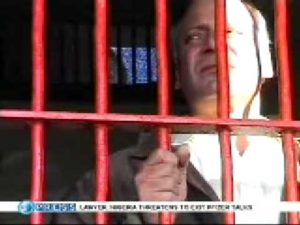 The Exile: Convicted for hijacking and terrorism, Sharif accepted a Saudi-brokered deal from General Musharraf and went into exile with a promise not to return for 10 years. Mocked by his opponents for meekly surrendering before a military dictator, he nevertheless retained his political support in much of the Punjab even as General Musharraf consolidated himself by cosying up to the US after the 9/11 terror attacks in New York. He was soon allowed by the Saudi authorities to stay in London, but remained barred from re-entering Pakistan.
2007 to 2013
The Experiment: Under pressure from the Saudis and embattled at home, General Musharraf allowed Nawaz Sharif to return ahead of the stipulated exile as his own control over Pakistan faltered against a defiant chief justice, whose sacking triggered a civil society movement led by lawyers. As terror attacks ravaged Pakistan, Sharif was joined by Benazir Bhutto who signed a Charter for Democracy with him vowing never to let the military derail democracy again. After Bhutto's assassination in December, he surprised everyone by winning a sizeable number of seats despite his exile deal and became partners in government with Bhutto's widower, an uneasy arrangement that did not last. While stopping short of trying to bring down the government, he led the opposition aggressively to reclaim much of the political ground he had lost to the deal.
2013 to 2017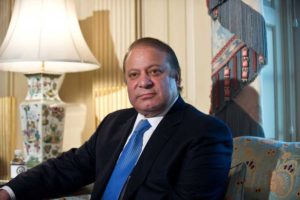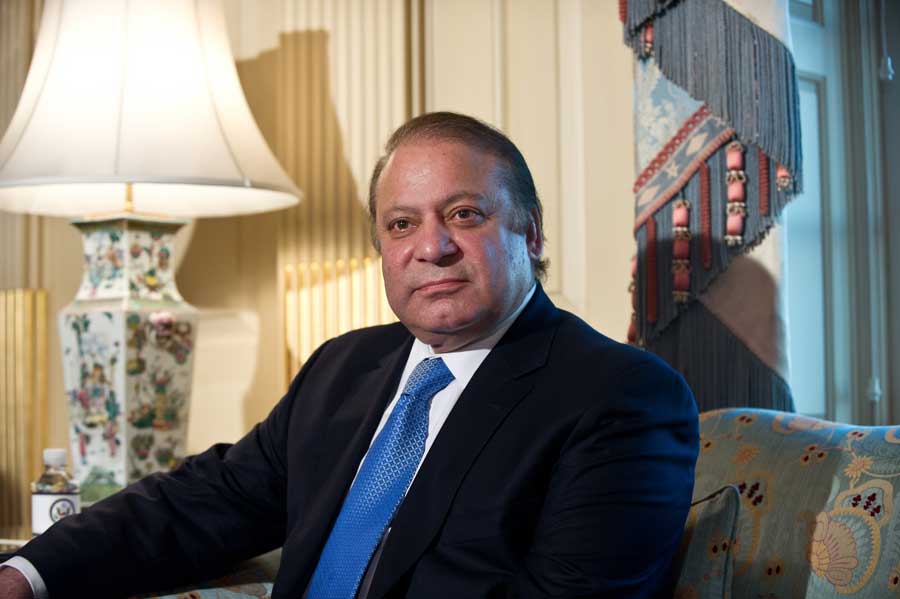 The Second Coming: Five years of a wayward government grappling with the mess left behind by General Musharraf allowed Sharif a stunning return to power by winning almost half the general seats in the 2013 elections. Inheriting crippling power shortages and a rampant opposition led by a buoyant Imran Khan, he turned his attention to mega-projects once again — this time leading with the China-Pakistan Economic Corridor or CPEC. However, the disclosure of his family's offshore accounts and properties triggered judicial action, leading to the infamous Panama verdict that once again brought his term to a premature end. However, as opposed to his meek acceptance of an exile deal in 1999, Sharif went on the warpath, accusing the army of orchestrating the controversial verdict and launching a mass contact campaign to get his message heard across Pakistan. Despite being barred from holding public office for life, he continues to campaign against his ouster or as he puts it, "a desecration of the popular mandate."
Next