From amateur makeup artists on Youtube gushing over Hashmi kajal to Pakistani expats craving the syrupy goodness of Rooh Afza, a handful of local products and brands have developed a surprising international presence over the years. Newsline chronicles a few of these iconic products.
The Spice of Life
For Pakistani housewives, working women and men who simply don't have the time to labour in the kitchen after a long day at work and for students enrolled in colleges abroad, Shan products are a godsend. Best known for their pre-packaged recipe mixes and stir-in cooking sauces, Shan Foods (Private) Ltd also provides basic spices and ingredients, salt, lentils, rice, ginger and garlic paste, pickles, chutney, instant noodles and a range of desserts.
What began as a small cottage industry in 1981, initiated by Sikandar Sultan and his wife, has expanded into a multinational enterprise with factories in Saudi Arabia, the UAE, the United Kingdom and the United States, and employs over 2000 people. Shan is Pakistan's highest selling exporter of packaged goods, with products available in 65 countries around the world — North America being their largest market outside of Pakistan.
Over the years, the company has won numerous local and international awards including FPCCI's Best Export Performance Award consecutively from 2003 onward, as well accolades from the prestigious International Taste and Quality Institute Brussels, an organisation with leading chefs dedicated to testing and promoting consumer food and drinks from around the world.
Unlike many other well-known brands in Pakistan, which are long-established and whose ownership is passed down from generation to generation, Shan is relatively new and the end-result of entrepreneur Sikandar Sultan's hard work, dedication and love for quality food. "I come from a chatora family of food connoisseurs; they not only make delicious food, but are also very good judges of quality. As a youngster, I remember having caviar and Gorgonzola cheese when I was just three to 4 years old," says Sultan.
Of Shan's beginnings, Sultan mentions that, "It was a humble start. My wife, who was my fiancé at the time, and I began blending spices from home for our own and our family's use. At the time, we were both students at IBA, but soon after graduation, we did some research and looked into marketing our product. We introduced three variants of spice packages for testing the market in Karachi, launching it a few days before Eid."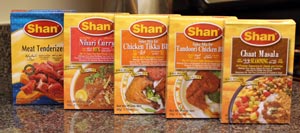 There was no looking back from there: "We never expected the kind of tremendous response that we received, and that gave us the impetus we needed. However, there was a demand for more; so, after a year we introduced about 13-14 other products into the market. That was also the year I got married, so it was like a double blessing."
He adds, "We started focusing on international markets a few years later. Within the first year, we sent our products to Canada, the United States and Australia; we branched out to even more countries in the years following. The last four years have been particularly good for us."
Shan also owns global brands Delve, Rani Foods, MAA, Shoop, Zabiha Halal Frozen Foods, which is popular with North American Muslims and Taest Himalyan Pink Salt, widely used by western consumers. Many of their products can be found in major western retail outlets such as Walmart and Tescos
In 2004, Shan hosted a cooking competition in India titled 'The Best Cook of India,' which helped in increasing the company's consumer base in India. Sultan says, "We've been in India since 2003 and we have a sizeable market size, despite India being a spice country itself. I won't say Shan is as successful there as we are in Pakistan, but we're doing well."
Marketing Manager, Asma Aman, when asked as to what makes Shan masala so popular overseas, responds : "It our premium taste and quality, of course! Also, we are the only company in Pakistan that does grinding through state-of-the-art production technology called cryogenic grinding which preserves the aroma, flavour and taste of the product. Our V- lock technology ensures freshness of the product and its availability across the globe." Aman adds that, "As a blending expert company, we are not just exporting traditions, but also ensuring that these traditional cuisines stay alive and are loved by the generations to come."
As expected, Shan's packaged masala is their best selling product, with their pickle jars running in a close second. While their consumers abroad mostly consist of the South Asian diaspora, and Shan products can easily be found in every Indian and Pakistani store overseas, their clientele also includes other ethnicities in search of an authentic taste of South Asia, without stepping into a restaurant.
What sets Shan apart from other major brands? Faisal Mubin Ganatra, Chief Operating Officer, says: "Our style of doing business is to cultivate a long-term relationship with everyone involved with our brand. This includes traders, supplier, business partners associates (we consider our employees our associates) and, of course, consumers. We have a nominal margin and we do business on an equity-based model."
Ganatra adds, "These days, there is a special check on Pakistani people and products, but due to the quality of our products, we have more than 15 distributors in North America and  we have a good presence in Australia, New Zealand, Italy, France, Germany, Switzerland and other countries. God is very kind to give us the vision and the team to make it all possible."
As with most successes, Shan's journey has been a long struggle with its shares of ups and downs. Sultan says, "I sold everything I owned to build Shan into the organisation it is today. The first thing I sold was my motorcycle, then my car, my cameras… even the silver cups that I had won as a photographer. In 1996, when my entire family was in the US, I decided to stay on in Pakistan and continue this business. I was also doing production and advertising and worked as a cinematographer, but I decided to quit that and concentrate solely on Shan."
Sultan offers some words of advice as a final comment: "Anybody who reaches a certain level of success is either crazy or mad about what they're doing. I love my work. It's not about money or fame; it's a passion to excel and achieve that goal you have in mind. If you — and I'm speaking to youngsters who wish to accomplish anything in life — do not have that passion, you will never be able to achieve what you want."
The Drink of the East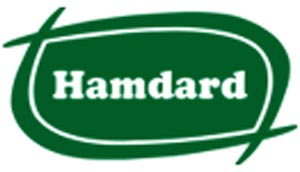 "Till even about thirty years ago, if you'd ask a young Pakistani child what the 'rivers of sharab in Paradise' would look and taste like, he or she would most probably have said 'like Rooh Afza,'" wrote Nadeem F. Paracha in his widely-shared 'Cult Pakistan' feature in Dawn.
The king of red syrups — synonymous with Ramazan and a staple at every iftaar table in Pakistan, India and, to a lesser extent, Bangladesh — Rooh Afza has a long and interesting history that trails the history of the subcontinent, and it operates out of each of these three nations.
The drink was created by Hamdard's founder, Hakim Hafiz Abdul Majeed, in Delhi in 1907 using a concoction of herbs, fruit, flowers, roots and aromatic woods. The same formula is used today, though the exact ingredients remain a mystery. The iconic artworks on the bottle were made by Mirza Noor Ahmed in 1910 and the unusual choice of name, which roughly translates to 'Spirit Enhancing,' was taken from Pandit Dia Shankar Nasim'sMasnavi Gulzar-e-Nasim, and was the name of a fairy in in the novel.
After Hafiz Abdul Majid's death in 1922, the company was taken over by his two sons:  Hakim Muhammad Hameed and Hakim Said. While the former stayed on in India, the latter moved to Pakistan after Partition and set up the Hamdard dawakhana in just two small rented rooms. In 1953, Hakim Said set up another branch of Hamdard in Dhaka, which later became Hamdard Laboratories, Bangladesh in 1971.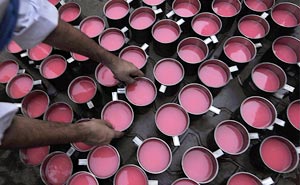 Hakim Said's daughter, Sadia Rashid, is Chief Mutawallia (trustee of a waqf) of Hamdard in Pakistan, and is carrying on her father's legacy and charitable works. When asked about her late father, she gets teary-eyed: "My father was a man who achieved so much in his lifetime. He moved to Pakistan because he admired Quaid-e-Azam and as a young man, was a part of the Bacha Muslim League." Six years later, Hakim Said, along with his brother in India, converted the company into awaqf, which is similar to a trust, but it is irrevocable as its ownership belongs to God. Rashid elaborates: "All our profits go into nation-building work, such as the Hamdard education and health facilities. Only a small percentage goes to the family."
But while Hamdard Pakistan has many top educational and health institutions and various magazines and publications to its credit, it is still most popularly known for the Mashroob-e-Mashriq. In 2007, world-renownedSaveur magazine published its top 100 list and included Rooh Afza as the 10th most popular brand on earth. Rooh Afza has also been receiving the Best Export Trophy award for 14 consecutive years, from the Federation of Pakistan Chambers of Commerce and Industry (FPCCI).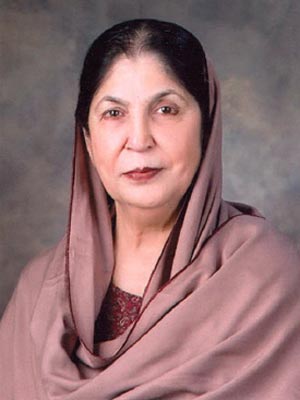 After Partition, the two brothers had decided to divide Rooh Afza's international market share, and that decision stands to this day: Rooh Afza Pakistan exports to all the countries to the west of Pakistan (Afghanistan, the Middle East, Europe and North America) and Rooh Afza India to the east (the Far East and Asia-Pacific).
Faizullah Jawad, marketing head of Hamdard, mentioned that Saudi Arabia and UAE are Hamdard Pakistan's biggest markets outside of Pakistan: "Not taking into account 'baggage exports,' most of our buyers are the Pakistani and Indian (since Indian Rooh Afza is not allowed to be exported there) expatriate community, although we have some Arab consumers as well." Asked if there was any competition, Jawad says, "With regards to competition in the Middle East, there is another rose-flavoured, red syrup drink which is manufactured in Malaysia. But their basic ingredients are just rose and sugar, so they are not really competing with us. Then there are other brands like Jaam-e-Shireen, but we are still the major players. And our market is growing, especially with Ramazan entering in the summer season. In the last fiscal year, we had a growth of around 40 per cent."
Due to its association with Ramazan and the content of its ads, particularly in the 1980s with the 'Splendours of the East' campaign that included great Islamic scholars of the past like Ibn-e-Sina and Al Biruni, one may wonder: Is Rooh Afza a 'Muslim' drink? Rashid doesn't believe that's the case anymore. In fact, a quick Google search will result in articles and images of Rooh Afza being used in Hindu and Sikh religious festivals as well. Its refreshing qualities are ideal for the Middle East and the subcontinent's hot summers.
Today, the drink has changed from a glass bottle to PET, but everything else about it remains the same. Nostalgia is something Rooh Afza's marketing plays upon and is a major reason for its success with the Pakistani and Indian diaspora. Rashid agrees, and mentions that the nostalgia factor is something a lot of their advertisements tap into, which gives them an advantage over their competition. "We have catchy slogans such as "Every new syrup is red… but every red syrup is not Rooh Afza. And then, we are also much older than other brands such as Naurus and Jaam-e-Shireen."
An Ode to Kohl
Bollywood starlet Vidya Balan swears by it. So do many South Asian makeup artists, whose makeup cases may be filled with high-end brands, but will always have that one trusty kohl stick in hand that 'sticks' out from the rest: Hashmi Kajal.
Hashmi's iconic logo of two kohl-rimmed eyes can be seen peering out of every corner store in Pakistan, and it is the one product that every Pakistani girl has probably used at least once in her lifetime. At Rs 35 per stick and Rs 45 a tube, Hashmi caters to women across all economic backgrounds — from a maid to a woman working in the corporate sector. For many Pakistani women, Hashmi kajal and surma also hold a sentimental value: for some, it is the first makeup item they owned and for others, the only one they use throughout their lifetime. While kajal is normally associated with beauty, surma is said to have health benefits and it is common for parents to apply it on children at a young age.
The company, Mohammad Hashim Tajir Surma, was established by Hakim Mohammad Hasham at Bareilly, India nearly two centuries ago in 1794. Legend has it that when Hasham was still a young man, he approached apir for advice. The pir told him that if he went into the surma business, more than seven generations of his family would reap from it.
With the creation of Pakistan, the company shifted to Karachi and its original office in Saddar still stands to date.  It continues to operate as a family business, and is presently run by Hashim's great-great-great grandsons. The products are based on centuries-old traditions coupled with modern research, which together helps Hashmi innovate and introduce new products for the eyes.
Hashmi's presence and reputation extends beyond Pakistan's borders. In 2009, the company was presented with the Exports Trophy by the Karachi Chamber of Commerce and Industry. Babar Zaheer Hashmi mentions that the company now exports to countries in the Gulf region, Europe, Africa and, since the start of this century, India as well. In India, where there are many already established, local kohl brands such as Himalaya and Lakme, Babar Hashmi says that "the response has been somewhat slow, but we are working on improving the situation." Maybelline also released their popular Colossal Kajal for consumers in South Asia and the Gulf regions. Babar Hashmi acknowledges the strong competition abroad:  "Certainly these big companies have a very strong impact on the market, but we believe that we have a great difference in our product line, and we may never cross each other's paths." Unlike other companies, Hashmi's kajal is completely organic and made of natural ingredients.
While kohl is a widely used product in South Asia, the Middle East and Africa, western consumers are also familiar with it and cosmetic colossuses like MAC, Laura Mercier, Stila and Guerlain, amongst others, have released their special kohl lines in recent years. As such, most of the western brands that use the term 'kohl' for their eyeliner ranges refer to the intense, black shade of the product, created with the help of colour additives.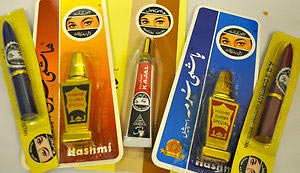 Traditional kohl is banned in the United States and its sale is illegal. The FDA's website specifically lists kajal as being toxic — a bit of a surprise since kohl is thought to have health benefits in this part of the world. Babar Hashmi, who also mentioned plans to start exporting to the US, understandably has strong words when it comes to this allegation: "It is a sort of a blame game based on negative propaganda, without any scientific basis. They are being very biased and are hung up on the same old, so-called scientific studies, which say the same things, but under a different title each time. It is all hypothetical." He adds that the latest scientific papers, including one in the International Journal of Cosmetic Science and the Journal of Analytical Chemistry, have confirmed that surma and kajal are not harmful to the eyes. "BBC and reputed magazines such as National Geographic and Medlineand others have also reported on this," he adds.
Kohls from the makeup giants MAC and Maybelline may offer competition abroad, but Hashmi surma and kajal continue to rule a myriad hearts here in Pakistan.
Nature's Remedies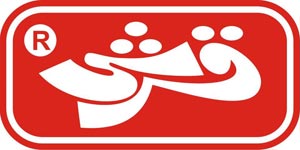 The go-to drink for the common cold, cough and fatigue in Pakistan, Qarshi's Johar Joshanda shot to international fame with an unlikely tribute from Time magazine's Middle East Bureau Chief, Aryn Baker, for the publication's 'Best of Asia' feature in 2008, under the category of Best Tonic. Baker, who was handed the instant, herbal tea by her Pakistani driver after a case of the sniffles, praised the mixture for its soothing powers and minty taste, saying: "I had just been introduced to the national common denominator. Every Pakistani I've ever met, from drivers to generals to diplomats, depends on Johar Joshanda." The acknowledgment was used by Qarshi in their advertisements in the years to come.
Qarshi Industries was originally founded by Hakim Muhammad Hassan Qarshi, a practitioner of herbal medicine and health supplements, who had set up a matab at Fleming Road in Lahore in 1920. Usamah Iyyaz Billah, Group Brand Manager based in Lahore, explains: "The clinic was started with an aim to provide pure and effective herbal medicines to the general populace. Hakim Muhammad Hassan Qarshi had written and edited some 1500 articles and books, in both English and Urdu, on Islam, philosophies of science and spiritualism, and the history of medicine. He was bestowed with the title of 'Shifa-ul-Mulk' due to his enormous contribution to herbal cures."
Qarshi's website also mentions a link to the philosophy of Allama Muhammad Iqbal. Billah elaborates, "The relation with Allama Muhammad Iqbal comes from the simple fact that the great philosopher idealised the concept of using herbs in the cure of mankind." A staunch follower of the poet/philosopher, Hassan Qarshi was also Iqbal's personal physician from 1934 to 1938.
In 1968, Hassan Qarshi's wife and youngest son, Iqbal Ahmed Qarshi, laid the foundations of Qarshidawakhana, which has now evolved into Qarshi Industries, and employs over 1600 people, manufacturing everything from ispaghol to mineral water. Today, Qarshi stands as "a modern company that, by far, outweighs the expectations of its original founder," according to Billah.
Johar Joshanda remains one of its most popular products and is exported to 28 countries around the globe, including the UAE, Saudi Arabia, Uzbekistan, Afghanistan, Oman, India and the UK. Outside of Pakistan, Qarshi's biggest markets are in other, eastern countries such as the UAE, Afghanistan and Saudi Arabia.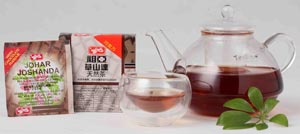 However, the demand for organic products and herbal medicine is on the rise in western countries, too. "Nowadays, herbal medicines are becoming very popular due to their effectiveness, and also due to the fact that they do not have any side-effects. This trend would definitely lead to people preferring herbal products over other forms of medicine."
Asked whether the Time article helped increase Qarshi's consumer base abroad, Billah replies: "It has certainly helped to build the equity of the brand and increase its consumer base on a global scale. It is an international endorsement of Johar Joshanda and is a matter of pride, not only for Qarshi Industries, but for Pakistan as well."
This article was originally published in Newsline's October 2013 issue.
The writer is a journalist and former assistant editor at Newsline.
Next