Cricket: The Rise of the Green Phoenix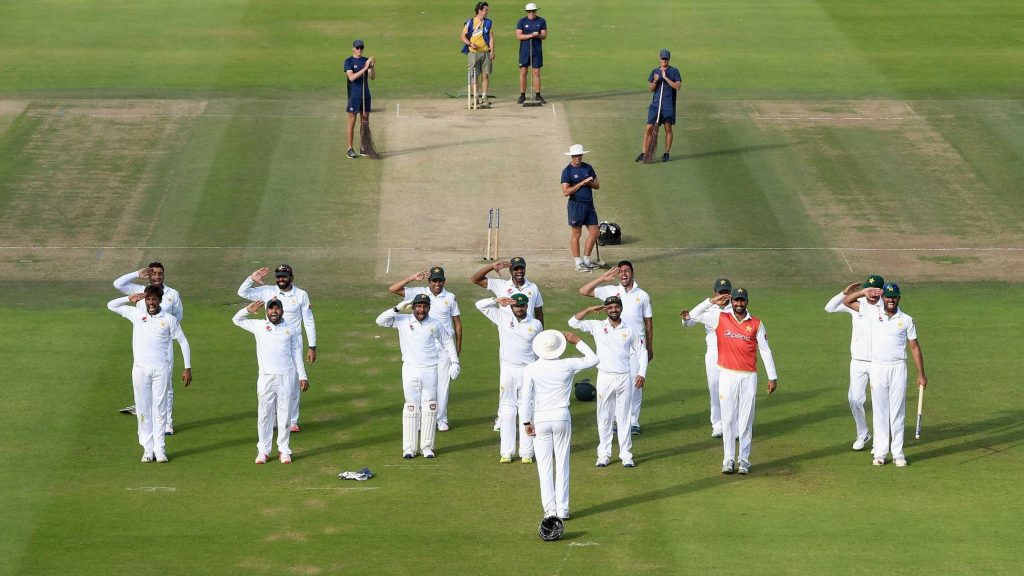 Pakistan's rise to the number one ranking in Test cricket after their draw with England in the recent Test series is a welcome upturn in Pakistan's cricketing fortunes. Pakistan has risen to the number one Test side after 28 years, the last time having been declared the number one Test side in August—September 1988.
The last seven years have been extremely difficult for Pakistan, especially since the March 2009 attack on the Sri Lankan cricket team ended the arrival of foreign teams to Pakistan. That attack left six policemen accompanying the cricketers and one driver, dead. Among the injured were six Sri Lankan cricket players, an assistant coach, an umpire and a driver. Soon thereafter, Pakistan was embargoed from hosting international cricket matches.
A reprieve from this pariah status came in May 2015, with a short One-Day International cricket series with Zimbabwe on home ground. But once again sectarian terrorism reared its ugly head. The noise of an explosion during the second of three matches turned out to be a suicide bombing, which killed a civilian and a policeman. The message was loud and clear: Pakistan continued to remain unsafe for international commercial sporting events.
And so, because no foreign team wishes to play cricket in Pakistan for security reasons, the lack of tests and other matches played at home has denied the Pakistani team the home-ground advantage, crippling in the process, the country's cricketing game and its wider sporting culture.
The loss of cricketing experience on its home turf in 2009 was compounded the next year, when, in 2010, the spot-fixing scandal broke and devastated an already down and out Pakistan cricket team. The sting operation by News of the World against Salman Butt, Muhammad Asif and Muhammad Aamir resulted in the suspension of all three from the game. Salman Butt was suspended for 10 years, with five years suspended, Muhammad Asif for seven years, with two years suspended, and Muhammad Aamir for five years. Along with bookie Mazhar Majeed, all four were given prison sentences in the United Kingdom.
In addition to devastating Pakistan's cricketing reputation, this effectively also beheaded the Pakistan cricket team, with its captain Salman Butt now an accused criminal. And with its young and arguably most promising fast bowler, Muhammad Aamir, lost to the team for half a decade, it was now severely handicapped.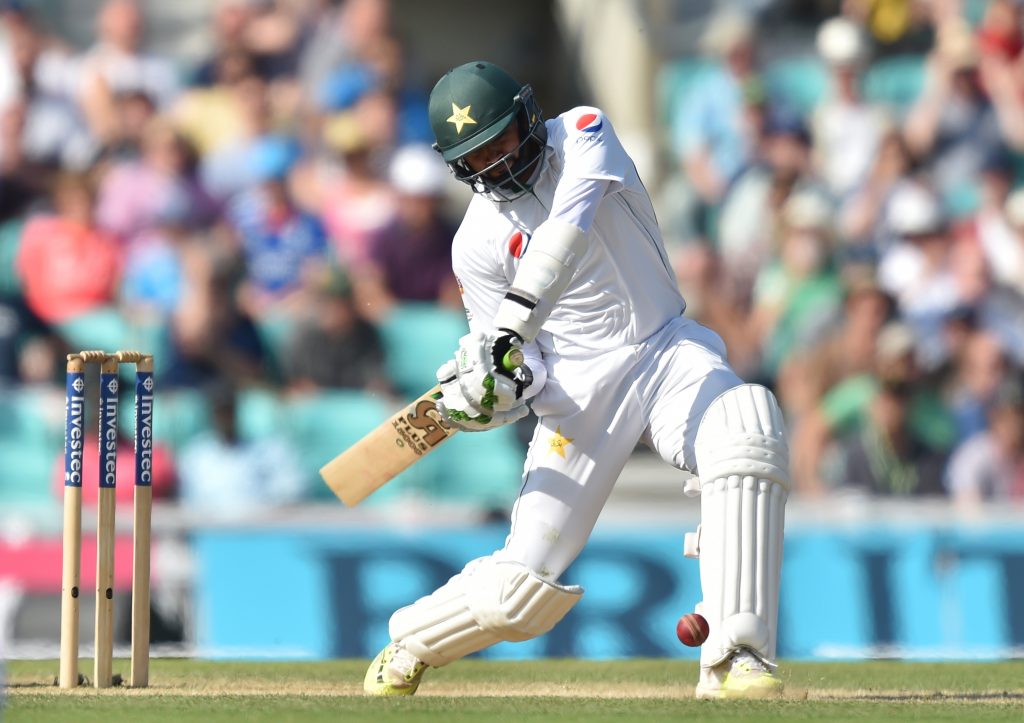 The captaincy passed on to the mercurial leadership of Shahid Afridi. The inconsistency of his game and leadership was visible in Pakistan's desultory performance in the 2011 World Cup. The tournament saw the Green Shirts knocked out in a semi-final by eventual champions, India, at Mohali, in front of both nations' Prime Ministers, a wildly cheering Indian crowd, and obviously despondent Pakistani onlookers.
Afridi was replaced that summer by the staid and earnest Misbah-ul-Haq. Misbah had trouble finding his footing as a captain among the One-Day International and T-20 formats of cricket, going on to recuse himself from T20, and sticking to leading Pakistan in the One-Day International and Test formats.
Gradually, Misbah came to lead Pakistan's cricket in a less flashy but more stable direction than his predecessor had done, focusing more on obtaining regular wins, rather than spectacular cricketing showmanship. And the consistency of approach adopted by him began to produce results.
However, still unable to play international games at home, a decision was taken that the Pakistan cricket team would play and host cricket series in the UAE, in lieu of their home ground, as it was safe for foreign teams to visit. The lack of a home ground advantage for Pakistan for a long period of time, in addition to fewer matches played abroad, meant that Pakistan had to muster extra reserves of nerves to remain a viable and competitive team.
The 2015 World Cup in Australia and New Zealand was a somewhat dispiriting affair with the Pakistan team getting knocked out in the quarter-finals by eventual champions, Australia. Before that, Pakistan did manage to give the relatively new kid on the cricketing block, Ireland, a drubbing in its pool matches. However, that victory was overshadowed by a terrorist attack on two churches in Lahore, which left 15 dead, over 70 injured and led to three days of protests by Lahore's poor Christians, which ended with the random lynching of a bystander. The militants proved themselves to be as media savvy as they were cruel, using an opportunity when the entire country — and the cricketing world — watched, to conduct their dastardly deed.
With this dangerous security situation, and nasty insurgencies plaguing their home country, the Pakistan cricket team has had to really fight to make a name for itself. And it has not received much support from the game's governing body, which is far from stable. The Pakistan Cricket Board (PCB) has been involved in crises and controversy, and that doesn't look set to change anytime soon. Skipper, Misbah-ul Haq, meanwhile, has had to overcome factional fights and an unstable board to mould his team into a fighting unit. But his slow and steady leadership style has earned dividends — as the results of the Pakistan-England tied series in the UK this August demonstrated.
Pakistan beat England at Lords in London, then was consecutively defeated by the hosts at Old Trafford and Edgbaston, only to come from behind and tie the series with a victory back in London at the Oval, fittingly on August 14 — Pakistan's 69th birthday. Misbah-ul Haq celebrated his century at Lords with his now trademark pushups in homage to the fitness boot camp organised specially for the team by the Pakistan army prior to the England series. After winning the first test match of the series at Lords, the entire team lined up military style in two rows, dropped and did push-ups and then stood up and saluted, all in front of their leader Misbah-ul Haq. At the awards ceremony, the captain explained this was a tribute to the army that had trained them, and a bit of entertainment for their supporters and spectators.
The England cricket captain was not, however, amused. Alastair Cook, along with some English traditionalists, complained about Pakistan's "tribute" violating the "sanctity" of the Lords cricket ground. The general response to their carp: sour grapes by the losing side.
Pakistan's victory, which tied the series, came as a relief. This time the team opted to take a traditional victory lap around the stadium to celebrate.
But the real celebration came when rain suspended and subsequently tied the match between West Indies and India at Port of Spain in Trinidad and Tobago. This led to Pakistan being catapulted to number one in the test rankings.
Pakistan's tour of the UK — a five-match One Day International series is ongoing and will end with one T20 match with England.
There is a one million US dollar prize available for the team if it can maintain its number one test ranking until April 2017.
It was fitting that Pakistan raised its profile in Test cricket in the country that was home to the now-defunct News of the World and its notorious sting-based yellow journalist, the "fake sheikh" Mazher Mahmood. Ironically, this pivotal series also saw the return of Pakistan's young, disgraced fast bowler Muhammad Aamir, who had served his time in a British jail and been rehabilitated. He acquitted himself by bowling well and proving all his naysayers wrong.
For now, Pakistan can bask in the glory and respect that Misbah-ul Haq and his team have garnered through their grit and determination. One hopes it is a long winning streak for the green shirts.
Next