Wheeler Dealer: Careem comes to town.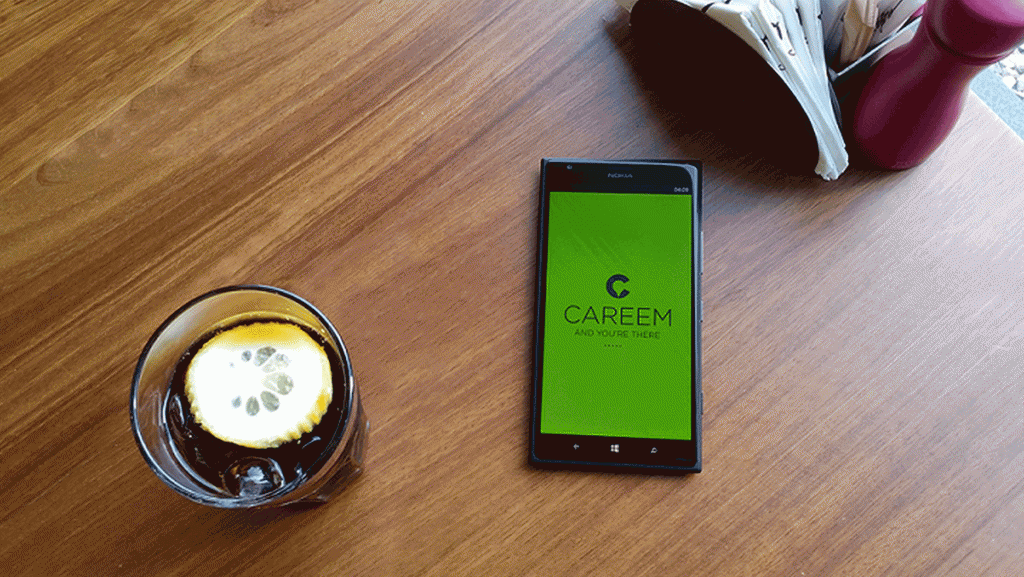 Pakistan's public transport system, or lack thereof, is a sector that has long needed to be desperately revamped and given a makeover. An article in Dawn cites a report compiled by Mansoor Raza, city planner, architect Arif Hasan, and the Urban Resource Centre staff, titled Karachi: The Transport Crisis, which discusses the paucity of exisiting transport options, rising fuel costs and limited support from the government, all of which stymie the system manifold.
Given this situation, the new public transport system that recently made its way to Karachi from the UAE where it is based, is like manna from heaven. Careem, a 24-hour, new-age, tech-savvy taxi company was introduced in Pakistan, beginning with Lahore, in October-November 2015, with Junaid Iqbal as its managing director. It then expanded its operations to Karachi and Islamabad as well, and Iqbal says the service is now set to branch out in other cities in Pakistan.
Careem's advent into Pakistan owes to the entrepreneurial spirit of 36-year-old Iqbal, a former member of the broadcast team of Geo and CNBC. Post journalism, Iqbal delved into the financial sector for a little while, and now he runs the Careem franchise in Pakistan.
This is a very 21st century, generation-now service. Careem functions through an app (which, by the way, Iqbal says was made in Pakistan). Consumers can book a ride by using the app or the website, or they can call the company hotline. "This is our USP," Iqbal tells Newsline. "The reason we have the call centre is because technology adoption has a curve and we are not on top of that curve yet in Pakistan." But they are clearly getting there. When Careem had launched in Pakistan just a few months ago, Iqbal says nearly 50 per cent of the customers were using the call centre to book their rides. Now business is mainly app-based. This is, however, not without its own problems. Cancelling a ride is proving to be problematic using the app. Iqbal says the company is working on fixing this glitch, and meanwhile users can call the hotline for cancellations.
Another key feature Careem offers through its app is the option of booking a ride even several hours in advance — something Iqbal states its direct competitor, Uber, does not offer. Uber recently launched in Lahore, and will present direct competition to Careem. "We already compete with them in 10 different countries and have beaten them in every major market. We feel great about the competition," says Iqbal confidently.
So what makes him so sure of success? "We localise our product; we do what our local market wants from us in every country. Additionally, unlike Uber we have more payment options (you can pay through cash or card), and we also provide more options for users to book their rides."
Competition aside, the question is, considering how Uber's reputation has been tainted in India after an Uber taxi-driver raped a female passenger, how can Careem ensure security in Pakistan — particularly a city rated as "dangerous" as Karachi?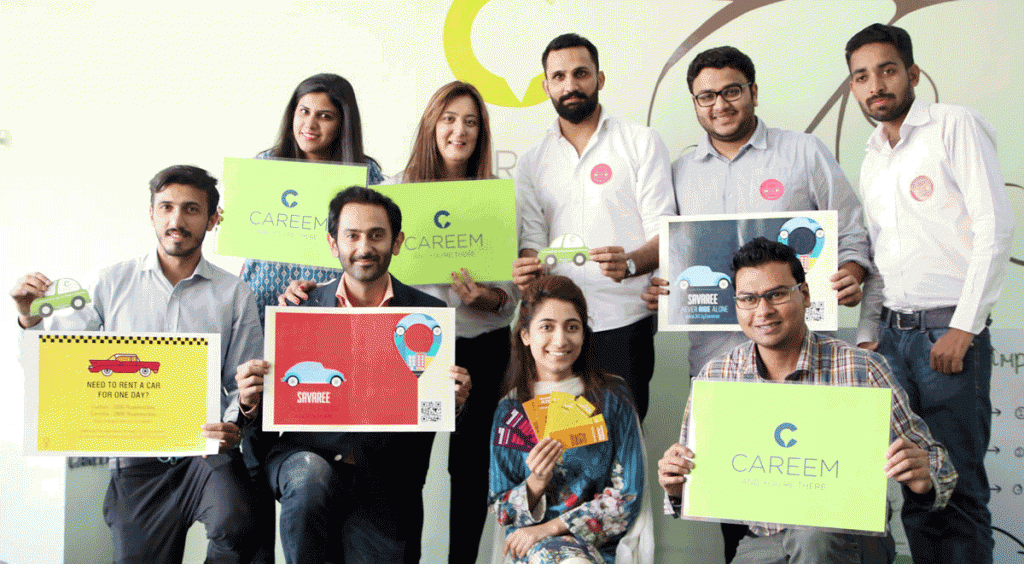 "I did have a lot of doubts about whether this would work in Pakistan. But then I thought because it seems difficult, it must be done," says Iqbal. One of the difficulties that needed intense brainstorming to resolve was the mechanics: for example, would 3G work for the app to be used? Which devices would be used by consumers and drivers? There were concerns about where Careem would get the "captains" — i.e. drivers — from? What kind of security checks could be put in place? And finally, would women use the service?
Iqbal says that Careem has a thorough hiring process for the captains, and uses the security company Pathfinder to do background checks on those applying for the post. "Their ID cards and licenses are checked, we do a physical verification of their homes to see if they really live where they claim, we conduct a neighbourhood verification check, and lastly we also do a police report check," Iqbal tells Newsline. He mentions that they do "one or two other 'propriety' things as well," but doesn't disclose what these are.
Security, says Iqbal, is a key feature in this service, and he adds, in Karachi it's not just about protecting the consumers; the drivers are also concerned about their own safety. Careem services in Karachi currently extend to Defence, Clifton, PECHS, North Nazimabad, Gulshan-e-Iqbal, Saddar and Gulistan-e-Johar. Iqbal states, "Even though we are dying to expand our operations, there are a few troubled areas we have not ventured into yet, because they could be unsafe."
Meanwhile, how has Karachi responded to the service? So far, Careem customers that Newsline spoke to expressed satisfaction with the service, its efficiency and the drivers employed. But, Iqbal acknowledges, there have been some complaints. "There have been a few minor complaints, from both customers and the drivers. Sometimes the ladies feel the driver is being too chummy. But one of our best features is a rating system — and the drivers know that. The moment people get out of the taxi, they give us a rating. So if a customer is unhappy, they will write out a complaint, and we respond to it immediately. So if a driver has driven rashly, if the car is not clean, if he is not clean, if the captain is being rude, he is summoned and we immediately address all these grievances. There have been times when the drivers have had to undergo retraining, or are given warnings. In some cases they have even been fired immediately." Also, Careem in Pakistan has constituted a team made up of retired military personnel which looks into any potentially serious security cases, or instances when a Careem driver has been stopped by a cop. So far, however, Iqbal says they have not faced any really serious problem.
Iqbal also mentions that there have been incidents where customers have misbehaved with drivers. Most of these cases, he says, involve disputes over payment and distance travelled (which is measured through the GPS system). "If the situation gets too confrontational, we tell the drivers to avoid a face-off and let it go, input the customers' balance as negative, so that the next time they use the service, the debt is in their account and they will have to pay it," says Iqbal, adding that now Careem is looking to also introduce a customer-rating system.
Iqbal was reluctant to disclose how many taxis Careem has in all three cities, but did say that over 1,000 customers use the service per day, with at least 40 per cent of them being women. Careem's pricing is unarguably one of its major plus points as its fares are not much higher than those of rickshaws and metrocabs. There is the 'business class' model, which charges about Rs. 25 per kilometre, and the 'economy class' model, which charges Rs. 18 per kilometre. The difference between business and economy class is the vehicle used: business class offers Corollas of the 2013 model, while economy offers Corollas of the 2010 model, Swifts or the Vitz. Careem, according to Iqbal, will soon launch a rickshaw service too, making the service even cheaper and more accessible than it is currently.
There can be no arguing that for harried metropolis commuters, the Careem service is providing a desperately needed service.
Raisa Vayani is an Editorial Assistant at Newsline
Next