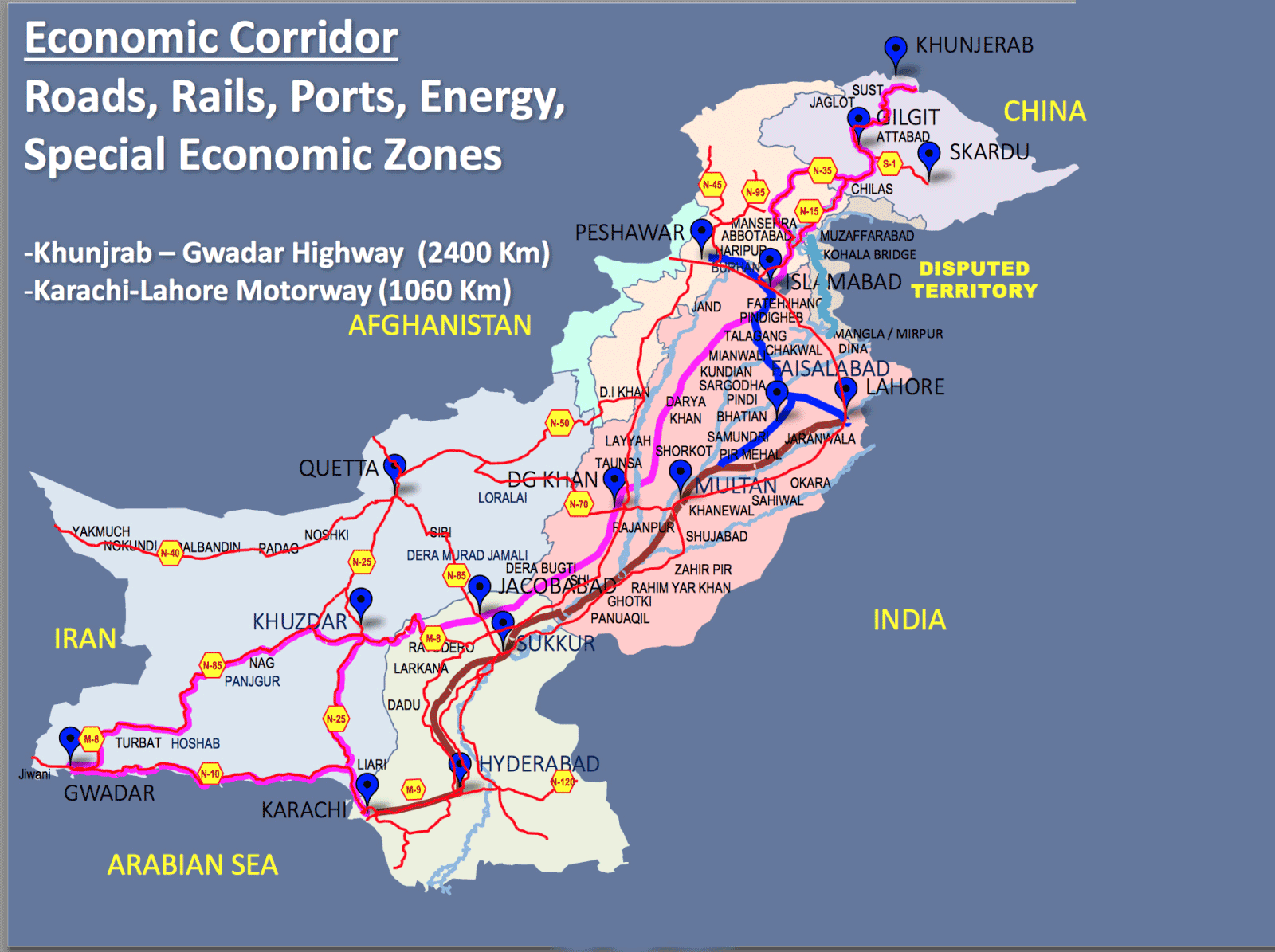 Pakistan has once again missed its economic growth target for the outgoing financial year by a wide margin mainly because of the dismal performance of the agriculture sector. The gross domestic product (GDP) grew by 4.7% against a target of 5.5%.
The GDP growth target was missed despite a higher than targeted growth by the industrial sector (6.8% against a target of 6.4%) and the services sector achieving its growth target of 5.7%.
This happened because the year saw 0.19% negative growth by agriculture as a whole against a target of 3.9%. Cotton output led the freefall in the agriculture sector. Long considered the backbone of the national economy, it posted a growth of negative 27%. Cotton output stood at 10.1 million bales against a target of 13.96 million bales. Last year, its output had stood at 13.9 million bales with a 9.5% growth.
As a result, cotton ginning declined by 21% against a target of 5%. Important crops output fell by 7.18% against a target of 3.2%, while other crops fell by 6.2% against a target of 4.5%. Wheat production grew by a meager 0.61% to 25.47 million tonnes.
The livestock sector grew by 3.63%, but remained short of the 4.1% target, while fisheries increased by 3.3%, surpassing the 3% target. Forestry was the only saving grace in the agriculture sector as it grew by 8.8% against a target of 4%.
Growth in the industrial sector was supported by the construction and electricity sectors. Last year, industry had grown by 3.6%.
The mining and quarrying sector grew by 6.8% against a target of 6%, but the overall manufacturing sector could not meet growth expectations and posted a growth of 5%, but remained short of the 6.1% target. It had grown by 3.2% last year.
The most important sector in the industrial domain – large-scale manufacturing (LSM) – also could not meet its growth target of 6%. It grew by 4.6%. LSM had improved by only 2.4% last year. Small and household manufacturing grew by 8.2% against a target of 8.3%.
The construction sector grew by 13.1% going beyond the 8.5% target, while electricity generation and gas distribution improved by 12.2% against a target of 6%.
The services sector met its target of 5.7%, but this was mainly supported by an increase in the salary of government employees. This was evident from an 11.13% growth in general government services against a target of 6%.
Transport, storage and communication services grew by 4.1% against a target of 6.1%, while wholesale and retail trade improved by 4.57% against a target of 5.5%.
The finance and insurance sector exceeded the target of 6.5% with a 7.1% growth. Housing services stood at 3.99% against a target of 4%. Likewise, other private services improved by 6.64% against a target of 6.4%.
This depressing performance of the economy in the outgoing year defies logic because rarely has a democratic government in the past enjoyed a year such as 2015-16. For the government of Nawaz Sharif, the opportunity was served up on a platter to set into motion far-reaching initiatives.
Because of Zarb-e-Azb, the terrorism that had plagued the country's economy since 2005 was largely brought under control. The steep drop in world oil prices is said to have enabled the country to save as much as $7 billion since June 2014. The announcement of the $46 billion China-Pakistan Economic Corridor (CPEC) project was another good economic story that one heard during the year. And come September, Pakistan said it would be 'ready to go at it alone' without the crutches of the IMF. That too is welcome news.
In addition, Pakistan is perhaps one of the luckiest countries in the world as two of its closest neighbours — China and India — are leading what is called the Asian Century with the northern neighbour having attained the rank of world's second largest economy and the eastern one the seventh largest. The third closest neighbour immediately across the western border — Iran — is perhaps the world's second largest oil exporter and now liberated from most sanctions. And the fourth one on its north-west border, Afghanistan, is brimming with aid dollars having received $57 billion out of $90 billion that were pledged to Kabul between 2002 and 2013.
But instead of benefiting from such an economically and financially vibrant neighbourhood, Pakistan has preferred to indulge in what can only be described as suicidal economic policies that seem to have the potential to reduce the country into an economically highly vulnerable one, increasing its dependence on external aid.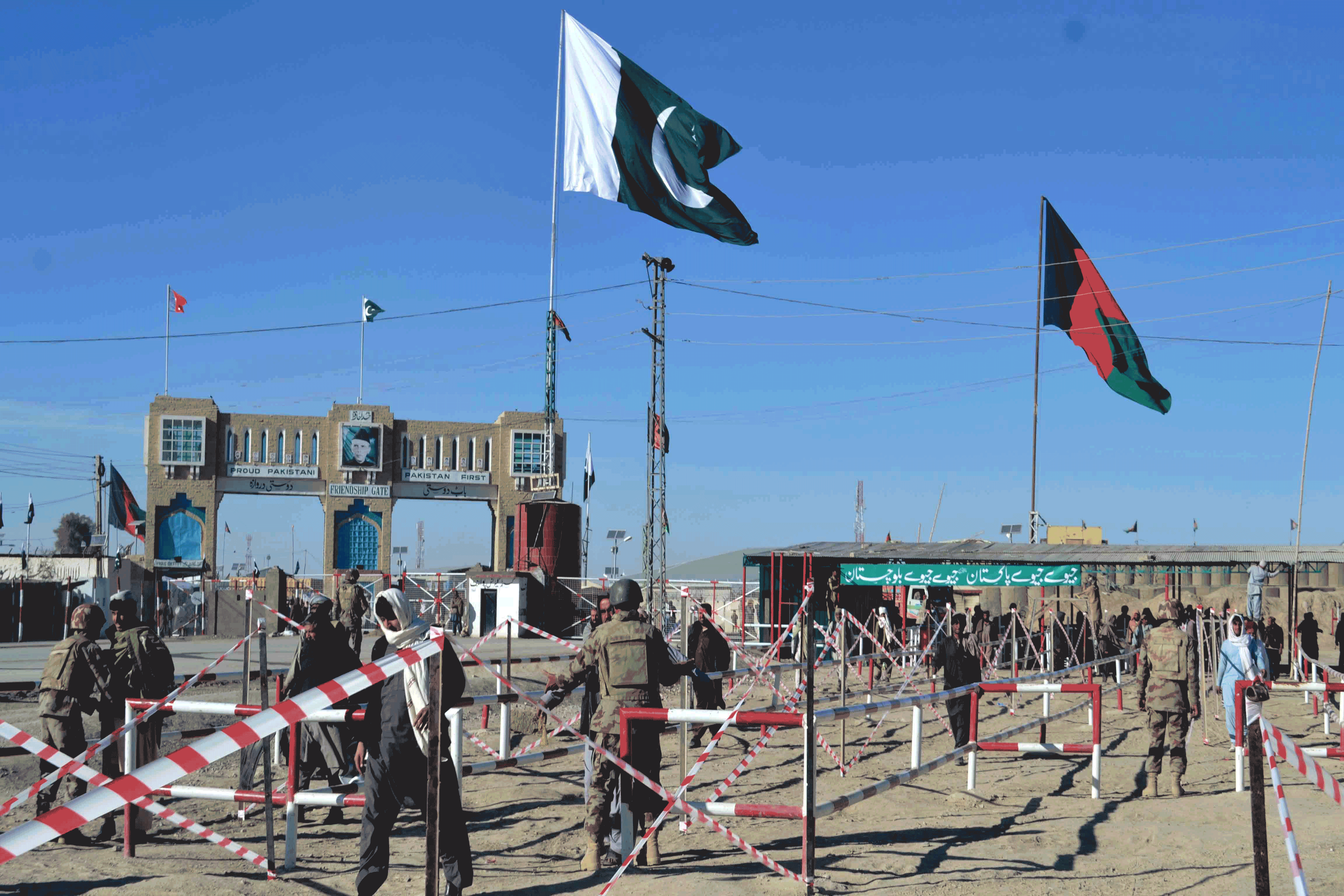 Recently, Afghanistan, India and Iran finished negotiating the details of a trilateral transport and transit pact, leaving Pakistan out of the equation. Afghanistan's growing lack of interest in trading with Pakistan stems from its insistence on including India in any transit trade agreement, and given Pakistan's refusal to accommodate this, it appears to have decided to move onto Iran.
Also, for too long, because of emphasis of the IMF programmes on macro-economic stabilisation, our economy has remained in stagnation mode. In order to get out of this mode, we need to increase our investment-to-GDP ratio to at least 20% against the current ratio of 15%.
But to achieve this we need the external and internal peace which has been denied to Pakistan ever since the 1980s, while year after year our rulers have budgeted for a country at peace within and without.
Perhaps that is the main reason why, despite having had the good fortune of being the most allied ally of the US since the mid-1950s until 1988, and then once again having been adopted as a non-NATO ally since 9/11, presumably to date our economy has continued to refuse to respond to any of the policies framed for a country mistakenly believed to be at peace.
The first Afghan war lasted until 1988. But as we entered the 1990s we found ourselves deeply involved in two almost 10-year long low-intensity wars, one between the Taliban-ruled Kabul and the Northern Alliance and the other between the Indian troops and the freedom fighters who had launched a 'jihad' to liberate Indian-administered Kashmir. In both these wars our own trained, funded and equipped non-state actors were deeply involved. Such a campaign does not come free of economic costs.
The 9/11 tragedy had ended the war between the Taliban and the Northern Alliance while the Kargil adventure brought an end to the jihad in Indian Kashmir. But there was no respite for us from war as we once again got involved in Afghanistan as the US needed our help in mounting its campaign against the Taliban. We willingly provided this help and were paid for the job.
And we have been involved in a war within since around 2005 when the Tehreek-i-Taliban Pakistan (TTP) started challenging our own armed forces. They have been attacking security installations ever since.
It is not possible to carry out a 36-year long war effort without any financial cost to the nation and most of the weapons systems that we acquired over this period were not purchased on concessional terms. In fact, some of these weapons systems were bought from borrowed money carrying heavy interest rates. Last year we were the tenth ranking arms buyer in the world. Add to this the expenditure that we are incurring for the development, upkeep and security of our nuclear arsenal including that of the tactical weapons that need to be improved periodically.
Being at war all these years has seriously and adversely impacted our economy. We need to realise this and keep this elephant in the room in sight while preparing our national budgets. It is time, therefore, to stop deceiving ourselves and start budgeting up front for the ongoing war efforts.
Or perhaps we could try to find ways to keep ourselves out of other nations' wars and at the same time seek with honour and dignity, a permanent peace deal with our close neighbours so that our economy is liberated from the heavy burden of providing for war at the cost of socio-economic uplift of the nation. But that is easier said than done.
The Ministry of Defence has sought Rs. 920 billion – an 18% increase over the current year's budgeted Rs. 781 billion — for the fiscal year 2016-17. In the outgoing year the defence budget was increased by 11.6% against the allocation for the previous year of Rs. 780 billion from Rs. 700 billion in 2014-15. However, due to resource constraints the allocation for the next year is not expected to be more than Rs. 860 billion.
The increase in the demand for the next year is dictated by the enhanced threat perception which is said to have increased due to the current geo-political situation and Pakistan's strategic location in the region as well as by the additional role being undertaken by the armed forces for providing security to the ongoing projects of the CPEC.
The ministry is also said to have requested that sales tax and customs duties on defence imports should be waived and that powers to waive austerity measures on defence organisations should be given to the secretary defence and not the secretary finance. The ministry has also sought preferential treatment in pensions suggesting that there should be one rank-one pension formula for the defence services.
Expenditures on defence in Pakistan have always been dictated and determined by our foreign policy which has remained a closely guarded preserve of our defence institutions. And this policy has, in turn, remained hostage to the Kashmir question.
This strategy has from day one made the national economy subservient to security rather than security becoming subservient to the economy. It was always our security needs that had dictated our annual budgets irrespective of our ability to meet these security-related demands from our own resources.
So, unless we force ourselves to live, security-wise, within our own means we are not likely to live like normal human beings. The prerequisite for achieving this would perhaps be a charter of economy (CoE) to be signed between the civilian leadership and the armed forces to make our security subservient to our national economy.
How does one do this? Well, the libraries of our staff colleges should be full of analytical reports on how our foreign and defence policies have fared over the last 69 years. These reports would show what we have gained and lost by the single-minded pursuit of these policies. And, as can be clearly seen, these policies had worked to an extent only because of massive external help–both military and economic. This is drying up. China alone will not be able to shoulder this massive external burden. In fact, we should not, in our own self interest, burden China with such a responsibility.
Many bitter enemies have become close economic allies with a vested self interest in each other's economic well-being using what is called geo-economics to determine their relations rather than geo-strategy or geo-politics. We too should be inspired by
geo-economics with a view to try to solve the country's security problems rather than continue to waste our resources in trying to achieve the unachievable.
Next