Dialogue or Death? What does the death of the Taliban chief mean?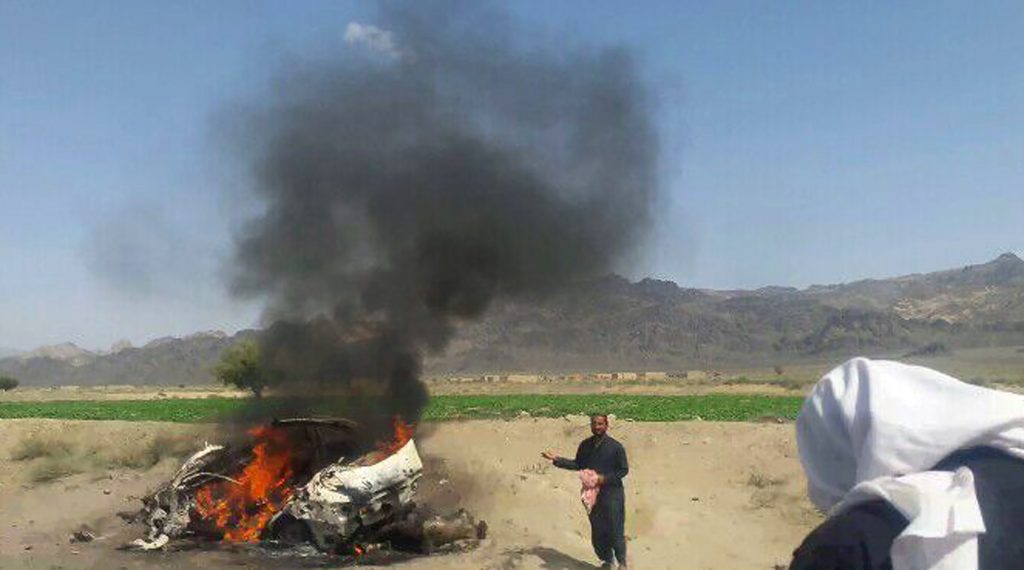 It's late in the night. A group of men, around 20 in total, sporting black-and-white turbans, hurriedly shoulder a coffin headed towards the 'Qabristan Shaheedaan' (Graveyard of Martyrs) in a remote village near Spin Boldak town, along the Pakistan-Afghanistan border.
It's a burial lacking ceremony and ritual. Usually, burials of Taliban fighters are attended by hundreds, if not thousands, of charged mourners, making fiery announcements over the megaphone of their sacrifices on the battlefield.
Weather-beaten faces, this time round they seem tired and haggard, with defeat and betrayal being the dominant emotions of the day. Just yesterday, their Amir and chief of the Islamic militia of the Afghan Taliban, Mullah Akhtar Mansour, was killed in a US drone attack in the Kuchki area of Noshki district — the first ever missile attack by America in the arid and mountainous region of Balochistan.
Intriguingly, Mullah Mansour travelled from Iran into Balochistan via the Taftan border, where he rented a car, a Toyota 2-D, by calling up a private transporter, Habib Sasuli, from the border point. "I received a phone call that a passenger wanted to go to Quetta. I told him it would cost 14,000 rupees and after a minute or two of haggling, the rental was settled at 13,000."
Soon, the driver, Azam, was sent to pick up the passenger from Taftan. En route they stopped at a hotel, the passenger offered his Zuhr (afternoon) prayers, bought a cake, and they resumed their journey towards Quetta. But the journey took a fateful turn.
At around 3:30 in the hot afternoon, the car was hit by a missile. "I heard a big bang, I turned around… it was a car which was hit on the front side, then there was another round of deafening sounds," says a villager. "When we reached the place, the car was just a smouldering wreck. We helped pull out the charred body from the wreckage. Another body was lying outside."
The confirmation of Mullah Mansour's death came through US Secretary of State, John Kerry, from Myanmar, followed by a statement from US President Barack Obama, who was in Hanoi, Vietnam, which said that the civil and military leadership in Pakistan had been informed about the drone attack. However, our leaders were tight-lipped, as they were throughout the entire Osama Bin Laden episode, triggering rumours and conspiracy theories about whether Pakistan had provided information, colluded or was kept in the dark.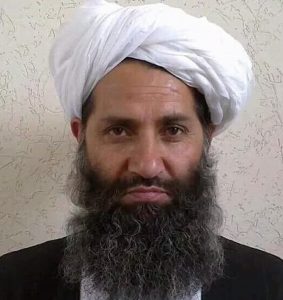 Meanwhile, pages of a Pakistani passport were flashed on TV screens. It was said to belong to the man killed in the US drone strike. It carried the pseudonym of Wali Mohammad, and had multiple used visas for Iran and Dubai stamped on it. The person had travelled to these destinations by road or through Karachi and Quetta airports, on this passport.
After 72 hours, Interior Minister Chaudhary Nisar Ali appeared before the media to condemn the drone attack and termed it "illegal, unacceptable, and against the sovereignty and interests of the country." But he refused to confirm that it was, indeed, Mullah Mansour who was killed, until a DNA test had been conducted.
On the other hand, leading US newspapers were filled with graphic details of how Mullah Mansour was tracked as he entered Pakistani territory from the border town of Taftan between Pakistan and Iran.
Until this lethal drone attack, the Taliban had felt reasonably safe in Balochistan. Considering the area secure in the absence of any prior drone attacks, Mullah Mansour used satellite and mobile phones, making it easy to hunt him down, according to sources. Drones piloted by the US Military's Joint Special Operational Command carried out the attacks when the car reached a deserted road to avoid civilian casualties.
Obama hailed Mullah Mansour's death as an "important milestone," in the efforts to bring peace to Afghanistan. "We will work on shared objectives with Pakistan, where terrorists that threaten all our nations must be denied safe haven," said Obama in a strongly-worded statement.
Afghan President Ashraf Ghani tweeted, "We've done all we could to bring peace and put an end to the violence. But our call was never reciprocated. The time for unjustified amnesty is over. The Taliban groups have yet another chance to end violence/lay their arms and start a normal life. Or they will face the same fate as their leadership."
It is obvious that the frustration in Kabul and Washington is growing.
During General Pervez Musharraf's rule, there was a tacit understanding that Pakistan would formally condemn drone attacks, while Washington would continue targeting Al Qaeda leaders through them. Post 9/11, Pakistan had already informally handed over the Shahbaz airbase in Jacobabad and the Shamsi airbase in Dalbandin to US forces.
While critics of drone attacks continue to harp on the theme of the violation of Pakistan's sovereignty and international laws, the truth is that several top-ranking Al Qaeda and TTP leaders have been killed in drone attacks. Nek Mohammad, a Pakistani Taliban commander became the first victim of a US drone in 2004, followed by Abu Yahya al-Libi, Abu Miqdad al-Masri, Abd al-Rahman al-Yemeni, Ilyas Kashmiri, Baitullah Mehsud and Hakimullah Mehsud.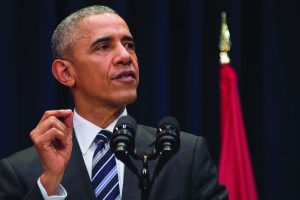 The presence of some of the most wanted terrorists internationally, among them Osama Bin Laden and Mullah Omar, on Pakistani soil, remains a constant source of embarrassment for Pakistan and is the primary reason why the international community castigates Pakistan for playing a "double game." Ramzi Bin al-Shibh, Abu Zubaydah, Khalid Sheikh Mohammed (KSM) and Mullah Abdul Ghani Baradar, to name a few, were either killed or arrested inside Pakistan.
The death of Taliban chief Mullah Mansour in a US drone strike in Balochistan, marks the first time the US has targeted a militant in this province. Until just a few months ago, Pakistan consistently denied the presence of the Afghan Taliban in Balochistan. But in March this year, Sartaj Aziz, Advisor to the Prime Minister on Foreign Affairs, at a meeting with the Council on Foreign Relations, a Washington-based think tank, admitted that Taliban leaders and their families were being given shelter in Pakistan. "We have some influence over them because their leadership is in Pakistan and they get some medical facilities. Their families are here," said Aziz.
Political analysts urge it's high time our foreign policy-makers revisited their strategy in Afghanistan instead of going into the victim mode and constantly accusing the whole world of conspiring against it. While there has been a paradigm shift in the military establishment's policy, yet it still carries the baggage of state policies that were pursued during the Cold War era in the 1980s.
It has been jolting for Pakistan to see India, Iran and Afghanistan join hands to build the Chabahar port, which is being perceived as a rival to the Gwadar port being built by the Chinese and the China-Pakistan Economic Corridor (CPEC). Incidentally, the Iranian envoy, while speaking on Iran-Pakistan relations at the Institute of Strategic Studies in Islamabad last month, assured that the Chabahar Port was not a rival to Gwadar and that the deal was first offered to China and Pakistan, who did not show any interest,
Adding another wrinkle to the already complex and restive province, Balochistan's Home Minister Sarfaraz Bugti revealed that six agents of the Afghan intelligence agency, NDS, had been arrested. This came post Mullah Mansour's killing. They were hiding in Afghan refugee neighbourhoods and all six had confessed to carrying out terrorist activities in Balochistan. Bugti threatened to expel all Afghans living illegally in the province — an indicator of the growing tension between the two countries.
Meanwhile, after the burial of Mullah Mansour, a group of senior Taliban leaders from their Shura, met inside a compound along the Pakistan-Afghanistan border to choose their new Amir, and deliberate upon the movement's future course of action. But before announcing the name of the new Amir, an elderly Taliban leader raised questions — and suspicions — about how their chief was tracked down and killed: "Who betrayed us? Who exactly knew he was crossing the Iranian border into Balochistan? Who is the traitor?"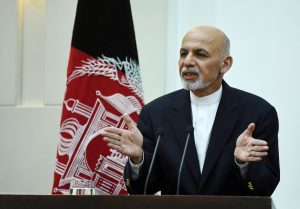 According to a source close to the Taliban, who is privy to the goings-on in the Taliban Shura, some members revealed that Mullah Akhtar Mansour had gone to Iran to meet with either the veteran Afghan warlord and chief of Hizb-e-Islami, Gulbuddin Hekmatyar or his men. And that it was very possible that they betrayed him and helped the Americans hunt him down.
The source says Mullah Mansour went for a meeting with Hekmatyar in an attempt to convince him not to strike a deal with a 'puppet regime of the Americans' and continue the jihad for the liberation of Afghanistan.
In his address to the Taliban Shura, the newly appointed Amir of the Taliban, Mullah Haibatullah Akhunzada, the audio recording of which has been released by Taliban, said "… there were mujahideen who were waging jihad in Afghanistan but now [they are] sitting in the lap of Ashraf Ghani and strengthening America." This was seen as a specific critical reference to Hekmatyar and his men.
In an intriguing development, the Hizb chief, Gulbuddin Hekmatyar, accused Tehran of sharing intelligence about Mansour's whereabouts with the United States. "While we strongly condemn the terrorist act during the peace talks, we consider it as unforgivable treason by Iran," says Hekmatyar.
His statement not only rejects the allegations but appears to be an effort to bury the suspicion of some Taliban leaders that Hizb party men may have provided the lead that helped to hunt down Mansour.
In fact, the spokesperson of the Hizb-e-Islami, Haroun Zarghoon, totally denied that Mullah Mansour visited Iran to meet 'Engineer Sahib,' as Hekmatyar is known amongst his party cadres.
"These are allegations and a pack of lies," he said via telephone. "But it's true that our peace agreement with the Afghan government hurts the Taliban."
Incidentally, Hekmatyar has had good ties with Iran in the past. He has lived in Iran for almost three years and made a comeback in the battlefield of Afghanistan only after 9/11. Nobody knows his current location, but it is believed that he spends most of his time in hiding, in Afghanistan.
Meanwhile, the draft of the peace agreement between Hizb and the Afghan government has been agreed to in principle, and requires Hekmatyar's signatures.
"The draft is lying on Engineer Sahib's table. We will summon our 80-member Shura before signing it," says the Hizb spokesperson.
According to the agreement, the withdrawal of foreign forces or a timeline for their withdrawal will be announced, the Hizb prisoners will be released, the names of Hekmatyar and other party leaders will be removed from the blacklist of wanted terrorists, and they will lay down their arms and participate in the political process.
Afghan officials are upbeat and see this agreement as a way forward in its ongoing efforts for a long-lasting peace in the war-torn country by bringing warring factions into the political process.
However the new Taliban chief is in no mood to enter the process.
"There is nobody who will welcome Ashraf Ghani and Obama, nor is there any space for such people in our ranks," remarked Akhunzada clearly, laying down the Taliban policy of not negotiating any peace deal after Mullah Akhtar's killing.
The appointment of Mullah Yaqub, son of Mullah Omar, and Sirajuddin Haqqani of the notorious Haqqani network as his deputies, suggests that the Taliban will continue to follow their old policy of battling the present dispensation in Afghanistan. It is also being feared that the Hizb and the Taliban, who have never had a history of fighting each other in Afghanistan, might also engage in fierce battles.
Mullah Haibatullah is considered a religious scholar rather than a warrior, and it is most likely that his two deputies will largely run the Islamic militia.
From Obama, Kerry and Ghani's statements, it appears that the Taliban chief was killed mainly because he was an impediment in Washington and Kabul's peace efforts and refused to come to the negotiating table.
But if Mansour was an obstacle to the negotiations, the next tier leaders are equally hostile to the peace talks and the Taliban stance is not expected to change anytime soon. So did taking out Mullah Mansour from the Taliban cadres serve any meaningful purpose?
In fact the Balochistan attack has infuriated Pakistan's military and civilian leadership. Or so it appears. Pakistan's army chief, General Raheel Sharif, asked the US to desist from taking unilateral actions that undermine trust and affect counterterrorism cooperation. "Such acts of sovereignty violations are detrimental to relations between both countries and are counterproductive for the ongoing peace process for regional stability," he told US Ambassador David Hale, in Islamabad.
In recent months, the Pakistan military has launched a massive crackdown in North Waziristan, initiated drives against terrorists elsewhere in the country and handed over the Angoor Adda check-post in South Waziristan to their Afghan counterparts as a goodwill gesture. Angoor Adda, which borders Paktia province, was reportedly used by Taliban fighters as a corridor to enter Afghanistan.
Prime Minister Nawaz Sharif, who is presently in London, also condemned the drone attack in Balochistan and termed it a violation of Pakistan's sovereignty, while Chaudhry Nisar said the drone strike was tantamount to "sabotaging the peace talks" between the Taliban and the Afghan government.
The protestations of our civilian and military leadership aside, both the US and Afghanistan have expressed their resolve to confront the Taliban head-on. So peace negotiations appear to be off the table for now.
As for the new Taliban leadership, they will try to launch terror attacks in a bid to control more areas in Afghanistan and to shed the differences within its ranks that had surfaced after the death of Mullah Omar. Mullah Mansour was accused of hiding Omar's death for two years, and Commander Mullah Rasool, an important Taliban leader at the time, had refused to accept him as the new leader.
The audio recording of the new Amir's speech, rejecting peace talks and vowing to continue the jihad, and the video recording of Shura leaders taking an oath of allegiance to Mullah Haibatullah, may have reached Taliban militants across Afghanistan.
"The days may belong to them, but the nights are long and they belong to us," says a Taliban militant, echoing the possibility of a bloody game-changer in war-torn Afghanistan.
Next