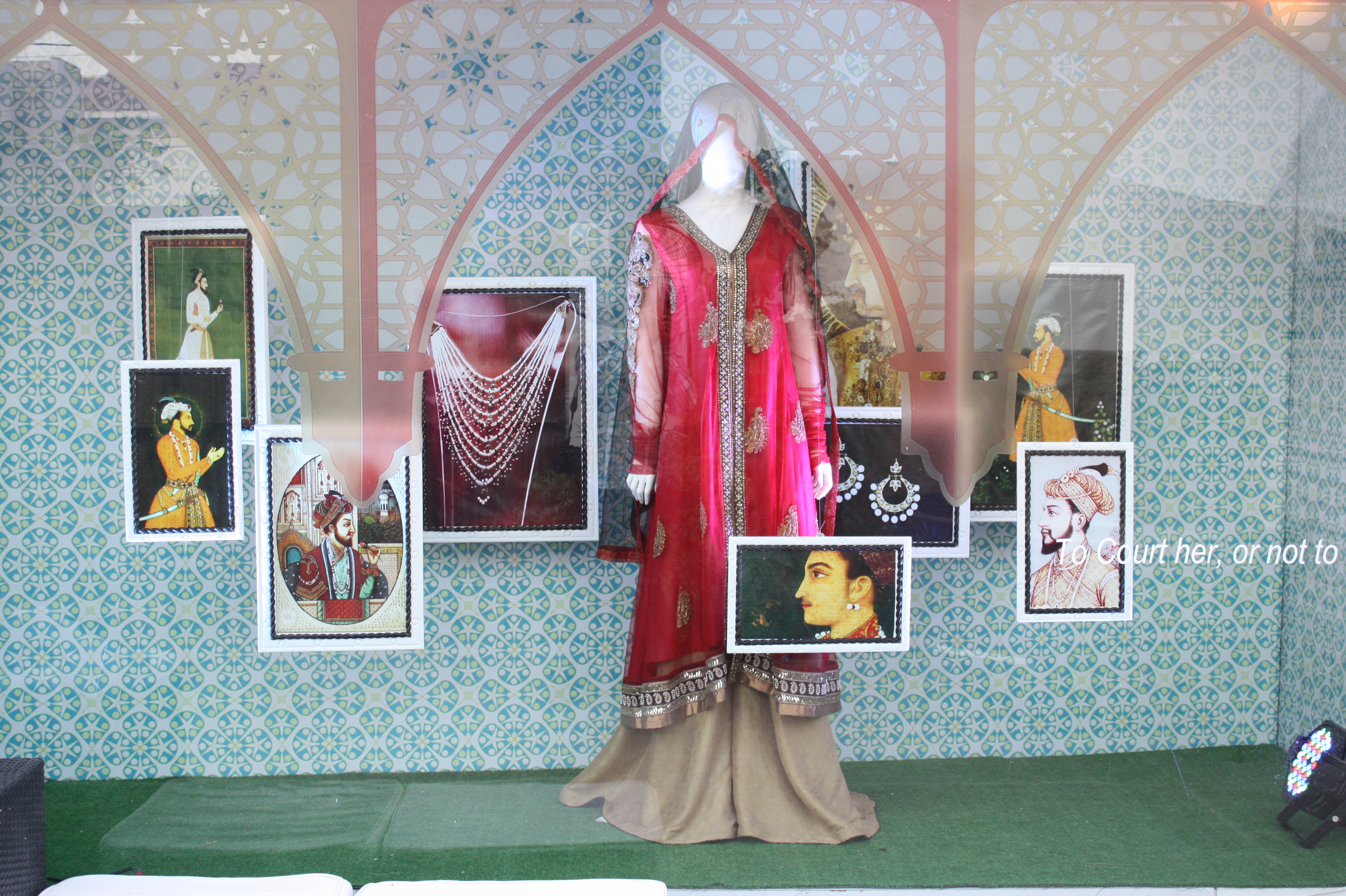 Ensemble, Pakistan's premier luxury boutique that houses some of the biggest fashion names — from Deepak Perwani to Fahad Hussayn to Sania Maskatiya — recently launched Kamiar Rokni, Feeha Jamshed and Indian designer Sabyasachi's bridal couture wear. The event, organised by Lotus PR and choreographed by Imran Qureshi, was graced by some of Karachi's most glamorous and best dressed, including fashion designer Misha Lakhani, models Hina and Zara Tareen and television actress Mahira Khan, who looked stunning in a Feeha Jamshed sari.
Jamshed, who looked quite glamorous herself in a kimono-style dress and chunky, ethnic earrings, kicked off the show with her bridal line titled 'The Princess of Oudh.' Drawing inspiration from eastern royalty, it had a regal flavour that was complemented by stylish, modern cuts.
Next up was famed couturier Sabyasachi's autumn-winter designs, that were more summer than winter colours: bright pink, orange and green saris, churidaars and ghararas.
Kamiar Rokni, the man of the moment, who seemed like he had taken one too many energy drinks prior to the show, could be seen rushing up and down the spiral staircase, blowing kisses to friends in the audience and yelling, "We're almost there, people!" and "Five more minutes! Just five more minutes!" Eventually, those five minutes turned into 40, but the fashionistas stayed on to see his latest collection, titled 'The Orientalist.'
While the clothes were truly beautiful, the event had its share of problems, mainly related to time management and space limitations. During Sabyasachi's line-up, a model's shoe fell off as she walked up the stairs. But, like a true professional, she retained her composure and one of the organisers was quick to remove it from the way. However, a harassed Rokni rushed down the stairs to look for the shoe himself and announced, "Model ka joota gir gaya." A few minutes before his segment was supposed to start, Rokni also mentioned that there would be a delay as some of the clothes were not pressed properly; he was seen walking into the dressing area with a laundry bag .
Dear dear Rokni, next time relax and enjoy your show.
The writer is a journalist and former assistant editor at Newsline.
Next