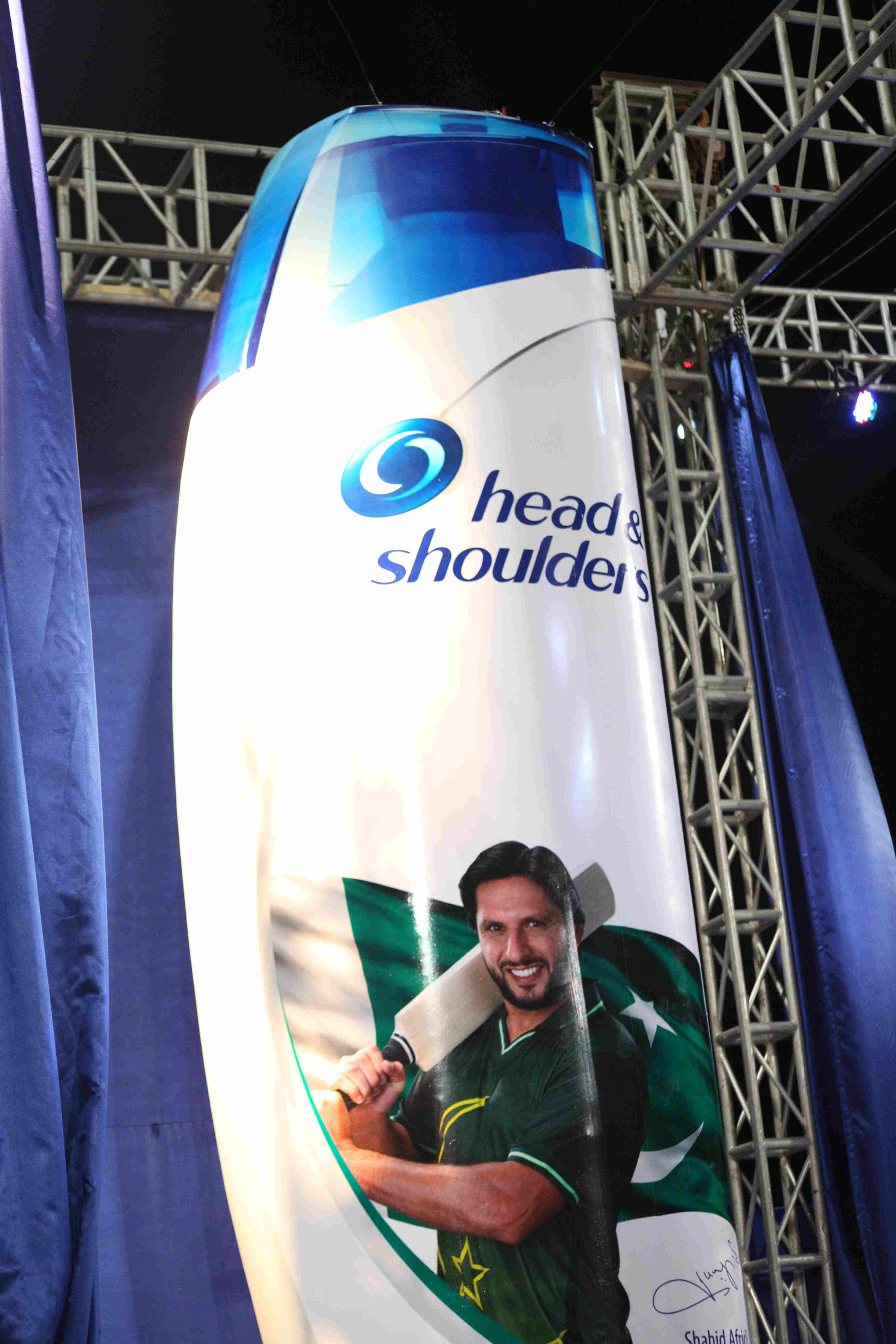 The world's leading anti-dandruff shampoo, Head and Shoulders, unveiled their limited-edition shampoo collector's bottle in collaboration with brand ambassador and popular cricketer Shahid Afridi at the Moin Khan Academy. The event was hosted by the very energetic radio jockey, Khalid Malik, who kept the audiences spirits up with his quick-witted commentary.
Afridi spoke a few words about the brand, saying, "Head and Shoulders is the world's number one dandruff-fighting shampoo, and cricket is the number one passion in my life. I am extremely excited that Head and Shoulders has provided us with this platform where we come together to celebrate this larger-than-life sport."
After the inauguration of the bottle — which includes Afridi's photograph and signature, and will be in the market for six months — and an impressive display of smoke and stage fireworks, a friendly T20 match ensued between celebrities and Afridi XI, which included Shahid Afridi's friends and family members. The celebrity team, led by TV actor Adnan Siddiqui, included actors Fahad Mustafa, Ali Kazmi, Noman Habib (who audiences would remember from his role in Main Hoon Shahid Afridi) and qawwali maestro Amjad Sabri amongst others.
The writer is a journalist and former assistant editor at Newsline.
Next