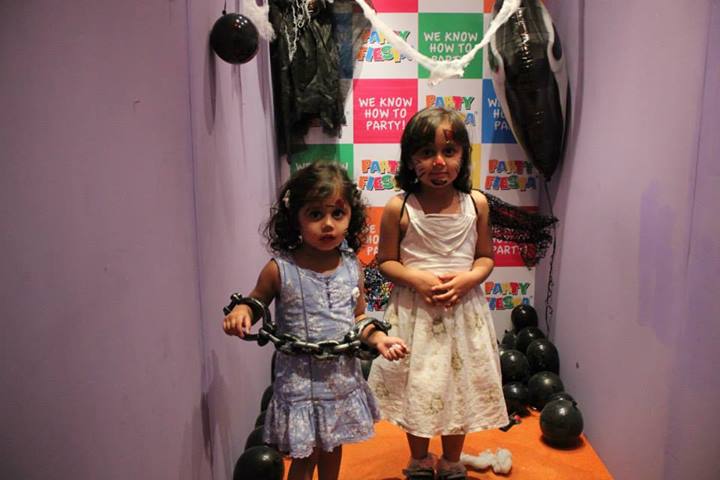 Dolmen City in Karachi already boasts several franchises such as retail outlet, Monsoon, and fusion Asian restaurant, The Noodle House. With the launch of Spain-based Party Fiesta, we now have a foreign brand selling something other than clothes or fast food.
As the name suggests, Party Fiesta is all about parties and everything from birthday candles to fancy dress costumes can be found under one roof. At their official launch earlier this October (just in time to get some Halloween shopping done), children sporting face paint could be seen running all over the mall and the store set up a makeshift photo booth and laser dance stage in the Dolmen atrium, where even a few adults joined in on the fun. The franchise's slogan is 'We know how to party' and although the launch catered more to children, there were some known names from the fashion world in attendance including fashion critic Zurain Imam and model Nadia Hussain, who was there with her children.
Located near the food court, the shop features rows upon rows of party paraphernalia, which would certainly get kids excited. But thanks to the wide range of products — and that too in every colour under the sun — even adults can find supplies for more grown-up events. It's only a matter of time that event planners and PR companies in the city will make a beeline for Party Fiesta when they need to organise a birthday party or a store launch.
Zehra Nabi is a graduate student in The Writing Seminars at the Johns Hopkins University. She previously worked at Newsline and The Express Tribune.
Next