Hoping for Spring in Winter
There was a time, not too long ago, when Pakistanis living abroad, particularly in the West, would not only seriously contemplate returning to their motherland upon reaching retirement age, but would actually make the move. This phenomenon was not as incomprehensible then as it may seem today, for Pakistan spelt a haven for the elderly who could rest assured that they would be able to spend the remainder of their lives in the comfort of their homes, surrounded by family, friends and domestic help. However, that is far from the case now. More and more people are opting to shift abroad and the relatively young are, in any case, are seeking employment in the West given the conditions back home. As a result, the elderly family members left behind are feeling abandoned and finding themselves at the mercy of a country that prides itself on respecting its elders but which, in practice, fails to deliver.
Let's face it — our state machinery is not geared to treating the elderly as its responsibility. Unlike in the West, where senior citizens are treated like first-class citizens — enjoying special privileges ranging from discounts to weekly community volunteer service geared towards helping them with their groceries, keeping them company and looking after their hygiene, priority seating, free transportation, mandatory easy accessibility to public venues, pensions and old age homes — our senior citizens enjoy few or no special benefits.
While our eastern culture dictates that we voluntarily give up our seats in deference to elderly persons, and respectfully address them as 'aunty' or 'uncle' even though we may have never set eyes on them before, that is as far as our show of respect for them goes. On an official level however, very little, if anything, is being done for them.
Perhaps the only broad-based facility that is being provided to senior citizens today is the Behbud certificates. With as little as a Rs 5000 deposit and up to a maximum of three million rupees, anyone 60 years and above can invest in Behbud certificates that currently give them a profit of 12.24 per cent. There was a time in 2008 when the profits on these certificates were to the tune of 16.8 per cent, but the percentage has dropped significantly over the years.
However, the profit is exempt from withholding tax and zakat provided there is no other source of income over the three million invested in Behbud.
For pensioners of federal and provincial governments, semi-government and autonomous bodies, and the armed forces there is the added facility of Pensioners Benefit Account (PBA), which also allows them to invest anywhere from Rs 10,000 to Rs 300,000 for a monthly return of 12.24 per cent which is also exempt from withholding tax.
However, barring these two facilities, senior citizens are currently not given any other benefits. There is, of course, the Employees' Old-Age Benefits Institution (EOBI) Act 1976 which was enforced with effect from April 1, 1976 to achieve the objective of Article 38 (C) of the Constitution by providing for compulsory social insurance, and also extending old-age benefits to insured persons or their survivors. Under the EOBI Scheme, insured persons are entitled to avail benefits like old-age pension (in the event of retirement), invalidity pension (in case of permanent disability), old-age grant (in case of reaching superannuation age, but not possessing the minimum threshold for pension) and survivor's pension (in case of death of the insured person). However, the fact remains that there is no widespread practice in Pakistan of investing in health insurance so that the majority of the population does not benefit from EOBI.
About a decade ago, the EOBI was estimated to be providing coverage to only five per cent of the active labour force in the country. The situation has probably not improved much since most employers try their best to avoid the EOBI and other obligations towards a significant proportion of their workforce by not declaring them as permanent employees on their official records. The informal sector, including agriculture and cottage industries, also does not provide EOBI benefits to their workers.
In fact, in their day to day living, our urban senior citizens are more likely now to find that they would be better off living in the West — which was once regarded as alienating, and not geared towards the comfort of the elderly — than in Pakistan, particularly if they are to be left on their own. They enjoy no special privileges in their home country — no exemptions or discounts by way of utilities or tickets to entertainment amenities such as parks, except possibly the Port Grand which does not charge an entry fee for anyone above 65 years — unlike in the West, where they enjoy special fees at most public facilities. A few years ago a decision had been taken by the government to exempt senior citizens from having to pay entrance fees at places like parks, museums and libraries, but there has been no implementation of it to date. The few government-run facilities that do offer discounts for senior citizens keep it so low-key that most people are not even aware of it. PIA, for example, allows 10 per cent discount on domestic and international air fares (on both economy and business class) to senior citizens on production of their NICs, but restrictions apply for the available classes. On the other hand, across the border and in most developing countries, 20 per cent discount is given to senior citizens. Meanwhile, Pakistan Railways has been giving 50 per cent concession for senior citizens on economy class travel in all trains since July 2006. However, most senior citizens are not aware of this fact, and the railway booking clerks don't bother to enlighten them either, so the facility is rarely used.
What's more, senior citizens are expected to stand in a queue with everyone else, be it to pay utility bills; at NADRA for an ID card; at the post office or passport office; or to pay the annual car tax. Additionally, most public places are not wheelchair-friendly as it is not mandatory by law, so getting there in the first place is an ordeal for most. A few years ago, the government had also decided to make separate queues for senior citizens mandatory at public places but there has been no implementation of this decision either.
Perhaps, one of the best facilities that is offered in the West, of which there is now a dire need here as well, is an organised volunteer community service to look after the needs of the elderly. In Canada, volunteers visit the homes of senior citizens twice a week and undertake chores for them, or just given them company by sitting and chatting with them, as they feel that every one needs a little downtime. In Pakistan, unfortunately, such a concept does not exist.
Similarly, almost every city and town in the West has established homes in the public and private sectors, for the elderly who are unable to look after themselves, keeping in mind the fast-paced life there and the fact that the family members are either working or studying and hence have no time for their elders. Most of these facilities are sprawling, state-of-the-art professionally-run institutions, where the elderly can spend the remainder of their lives in comfort, assured that their emotional, physical and medical needs will be taken care of.
On the other hand, geriatrics as a specialised area of medical training is neither recognised nor practiced in Pakistan, and there are no government-run geriatric homes to care for those whose families cannot do the needful. The few private ventures that do exist are like a drop in the ocean and are either run by specific communities — like the Ismailis or the Christians — to cater to the needs of their own people or are extremely small set-ups offering very basic amenities. A case in point is Gills (Grace Institute of Life and Living Supports) Shelter set up five years ago by Saleem Barkat Gill. He is running two homes, one in Mehmoodabad for women and the other in North Nazimabad for men. Currently there are 10 women in the female wing and 22 men in its counterpart unit. Most patients using the facilities are either physically handicapped or suffering from depression. The four-bedroom women's home is a sparse, almost clinical space with three to four wrought-iron beds to one room. Each room has an attached bath. There is a common room or lounge area which houses a small television set for the entertainment of the inmates.
The women's home has a staff of three women for the day and three for the night who attend to the needs of the inmates, be it to bathe them, feed them, change their pampers, provide them medicines or what-have-you. The home for the men has three attendants at night and four during the day. A general physician and a psychologist are available on call for both premises.
Saleem Gill says he runs the two units without relying on any donor agency or individual for regular financial assistance. He says God sends someone or the other to help them whenever they run short of funds. The 'patients,' as these inmates are referred to, all hail from lower-middle to middle income homes and their families pay anywhere between Rs 4000 to Rs 8000 a month — an amount that is supposed to cover not only the boarding expense of the patient but also the meals, staff expenses, pampers and medications, among other things. There are some patients who cannot afford to pay at all.
Yet another old people's home, which is in the process of being revamped, is the Ida Rieu Irshad Mowjee Welfare Home for the Elderly. Located on the premises of Ida Rieu, it was started five years ago by the late Sultan Mowjee with the aim of providing a much-needed service. A 22-bed facility spread over two floors, it is in the process of getting an elevator installed. Sultan Mowjee's son, Irshad is now running the facility which is not being used to its optimum, and he is hoping that once it is refurbished, he will be able to provide a comfortable live-in option for the elderly. While there are a few others operating on more-or-less the same lines as Gills Shelter, they are obviously not enough to meet the needs of an ever-growing elderly populace that is struggling on its own. As for those people who can afford to pay for state-of-the-art facilities like in the West, there is really no option. Perhaps, the Home that comes closest to providing an upscale environment is Dar-ul-Zaeef Welfare Home located in Gulistan-e-Jauhar.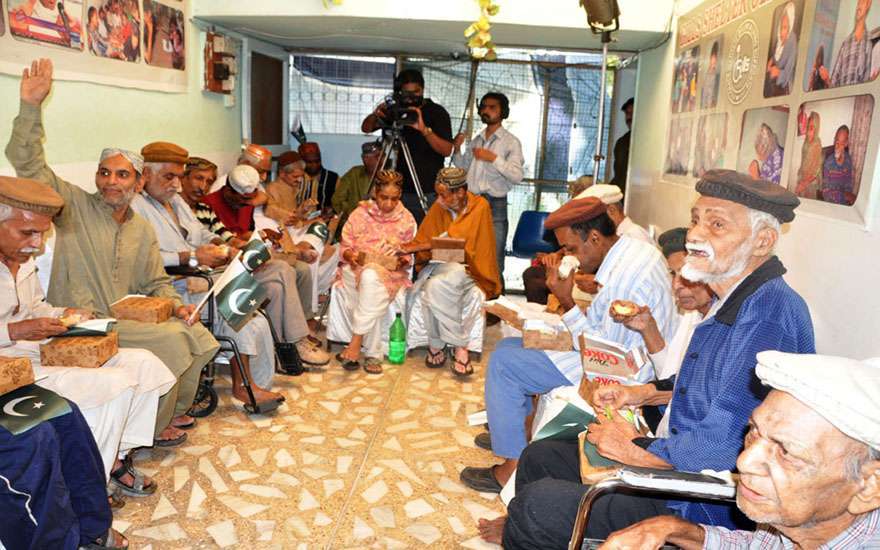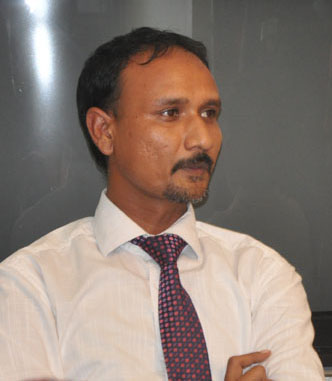 Initiated two years ago by four philanthropists, the Home is being run under the Societies Act, hence has a governing body and a general body. The facility has 16 beds and currently there are eight people — seven males and one female — availing its benefits. The Home offers hygienically prepared food; air-conditioned rooms, if required; medical facilities, with doctors and nurses on call; physiotherapy; recreational programmes; standby generator and transport facilities for the residents. Apart from a staff of five employees, the people running the Home are available 24/7 at the premises. Patients pay a fee of anywhere between Rs 10,000 and Rs 20,000 a month, depending on whether they can afford it but if need be, they have even been accomodated for free. However, since there is no regular donor, the organisation does get cash-strapped and cannot upgrade its facilities further, much as it would like to.
But this Home too, despite being better equiped, may not meet with the approval of many affluent families who may find it embarrassing to leave a member of the family in an old people's home. They would prefer to keep their aged relatives in the comfort of their own homes, with hired domestic help or nursing staff.
According to World Bank statistics, South Asia will experience a dramatic nine-fold increase in its elderly population between 2010 and 2025, when life expectancy will increase to 75 years for men and 82 for women. In Pakistan, the estimated elderly population of around 10 million is expected to rise to around 10 per cent of the population. The need of the hour is to cater to their needs and facilitate them in every way. Reportedly, the Ministry of Social Welfare and Special Education is introducing a National Senior Citizens Welfare Bill to encourage setting up an institutional mechanism for provision of various services for the well-being of senior citizens. Under this Bill, a Senior Citizens Council will be established to devise and recommend plans and measures to be adopted for the welfare of senior citizens in the country. According to the federal minister for Social Welfare and Special Education, Samina Khalid Ghurki: "The council will be mandated to conduct research and compile data on various aspects and formulate policy proposals on ageing; prepare a National Plan of Action on ageing; ensure early settlement of pension cases, concession in utility bills, income tax and travelling; offer financial assistance and set up welfare homes for senior citizens."
Now that the government is actually thinking along these lines, let's hope that it gives this issue the priority it deserves and addresses the grievances of the country's senior citizens.
The writer is a freelance journalist based in Karachi. She also works at Hum television.
Next