In retrospect, 2016 was a hit and miss year for fashion. It steamrolled its way to heights, only to subsequently plummet to new lows; scintillate one moment and then, drone on for a few moments longer.

The year, for instance, could be earmarked for setting the trend for grand solo fashion shows. Mega-stores were launched within malls and high-street players sought to up the fashion quotient. On the downside, never before had monotony reigned so resiliently at fashion weeks. In 2016, beads and sequins clattered to the runway, indicating the untidy finishings of the so-called designer-wear being showcased. Fashion plagiarism dominated and market-friendly fashion became synonymous with the run-of-the-mill. Fashion, glamorous and exclusive from afar, lost its veneer when examined up-close.

In these dark clouds, the silver lining was supplied by frontrunners who endeavoured to make changes and set new trends.

Taking an overview of the year that was 2016, Newsline identifies these game changers who fought away fashion ennui and turned things around:
Khadijah Shah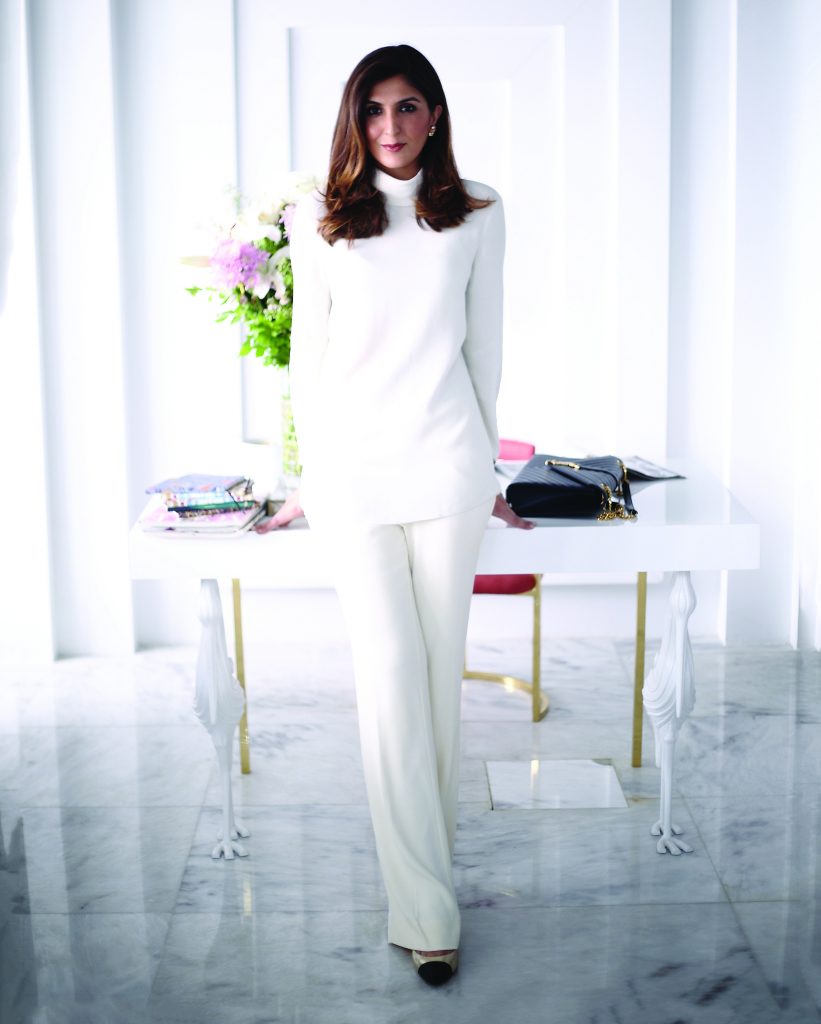 Khadijah Shah wears many hats and that too, effortlessly. As the force behind the luxury label Elan, she rules the roost in the competitive market for unstitched lawn and silk, bridal-wear, prêt and evening formals. She's also the Creative Head for high-street sensation Sapphire, enamouring extensive crowds with an aesthetic that merges fashion with wearability. And while many others would be unable to manage the considerable workload, Khadijah seems to sail through it, high-heeled, well-coiffured, elegant.
"It's because I am doing what I love to do," she has been known to say and truly, only passion can be an impetus enabling her to delve so successfully in different genres of design. Sapphire has just completed its second year in the high-street and the brand's constant growth is testament to its success. In 2016, the brand opened a mega-store in Lahore's shiny new gargantuan Emporium Mall, and according to Khadijah, there are many more to follow in major cities across the country. Aside from women's ready-to-wear and unstitched fabric, the product ranges have now expanded on to menswear, shoes and a very snazzy, cost-effective range of accessories.
Simultaneously, Khadijah's Elan continues to go strong. The bridal-wear and evening formals are high-society favourites, spotted frequently at 'it' weddings and soirees. Also, Elan recently created a furore with a range of evening bags and clutches, constructed in Italy with genuine python skin. "We're the first local brand to introduce something as luxurious as pure snake-skin clutches and we plan to continue retailing similar capsule collections," says Khadijah.
Celebrating the success of Elan was the highly publicised 'Palais Indochine' solo show that took place a few months ago. While most designers traditionally opt for fashion weeks, Khadijah chose to tread alone and made sure that her show was synonymous with her label's ethos. Set in a veritable enchanted garden resplendent with fairy lights, gazebos, and an effusion of florals, the latest, intricately embellished bridal line by Elan was showcased to a riveted audience of fashion critics and customers.
Setting new precedents, the show seems to have had inspired many others to traverse individual routes in the near future. This, quite effectively, exemplifies Khadijah's standing as an industry trendsetter who continuously shakes things up and infuses fashion with a creative new groove.
Shamoon Sultan
One of the most powerful images in fashion that emerged in 2016 was of Shamoon Sultan, his hands exuberantly in the air outside his brand new 22,000 square feet store in Karachi's Dolmen City Mall. The CEO of Khaadi has had a career spanning many milestones and the new outlet certainly qualifies as a major achievement.
Colossal, with the quintessential earthy wooden interiors that are associated with Khaadi, the store stocks all the many product ranges that are sequestered under Khaadi's ever-widening umbrella. The very popular women's prêt and unstitched voile takes up a major part of the store, alongside stitched menswear, children's clothing, jewelery, handbags and home accessories. Slightly cordoned off from the main store is luxury-pret by Khaadi Khaas, the label that specialises in a smattering of anglicised evening-wear, as well as affordable wedding-wear that can be bought right off-the-rack.
Predictably, the store that opened in March 2016 resulted in many other high-street players following suit. Consequently, we're going to be seeing a constant profusion of mega-stores in 2017. The more the merrier — we're all for enhancing the shopping experience!
This is hardly the first time, though, that Shamoon Sultan has been a game changer. The designer and businessman has veritably masterminded the country's current retail landscape to a large extent. Khaadi started off in 1998 with a single store in Zamzama, specialising in indigenously woven unstitched fabric and basic androgynous kurtas. These humble beginnings lead to a meteoric growth with the brand expanding to 46 stores across the country as well as internationally, in the Middle East and the U.K. Most ostensibly, Khaadi's ranges of competitively priced ready-to-wear for women has been a huge hit for working women and others, who no longer want to deal with the hassle of getting their clothes tailored. At any given public place in urban cities across the country, one will see women wearing Khaadi's neat, well-designed prêt. It has lead many others to follow in Shamoon's wake.
"My aim is to have every woman wear Khaadi," Shamoon says, and he is a man who usually means what he says. His business know-how and expertise is considerable and a meeting with him usually feels like an eye-opener into the workings of retail in Pakistan. A wall in the Dolmen City store declares 'Khaadi loves Pakistan' but judging from the constant queue at the sales till, the feeling is mutual.
In the near future, Shamoon is working on the development of a new brand that will have Khaadi return to its roots and retail hand-loomed cloth, among a range of other products. It may mean that Shamoon will be creating waves once again in 2017, just as he has in the year before.
Faraz Manan
Faraz Manan has been on a roll. All through the year, one has seen him flitting from one country to the other, rubbing shoulders with Bollywood royalty and winning awards galore. He won two prestigious Lux Style Awards (LSAs) for bridal design and best lawn, went on to win 'Designer of the Year' for Bridal Couture at the first Hum Style Awards and wrapped up the year with a 'Designer of the Year' accolade at the Masala Awards in Dubai, UAE.
In the meantime, Faraz's sales have continued to skyrocket. He's a favourite in the market for bridal-wear, he has designed for Victoria Beckham and his yearly eponymously labelled luxury lawn sells to burgeoning crowds of aficionados. He is the only Pakistani couturier to have a stand alone store in Dubai and at the pre-TOIFA ceremony in March 2016, he showcased his designs with Karisma Kapoor as his showstopper.
In fact, before pandemonium broke loose on the Indo-Pakistan border, one often saw images of Faraz hobnobbing with the Kapoors and the Pataudi khandaan, Saif Ali Khan, Karisma Kapoor and Kareena Kapoor — Bollywood celebrities who Faraz considers his friends. It makes sense given that Faraz's opulent aesthetic has a cosmopolitan edge that appeals not only to Pakistani women but also beyond, to the glamorous set in India and the Middle East.
On a parallel tangent, Faraz is also the creative force behind Crescent, the high-street label launched by the longstanding Crescent Mill. "My design partnership with Crescent has now lasted for more than five years," Faraz recalls. "I have seen so many designer and textile partnerships fall out. The reason why Crescent and I have lasted the long haul is that they understand my aesthetic and appreciate my dedication."
With a single-minded focus on business and an impressive tendency to refrain from petty ego battles and a savoir faire that is now his signature, Faraz Manan is one of the most influential names in fashion today.
HSY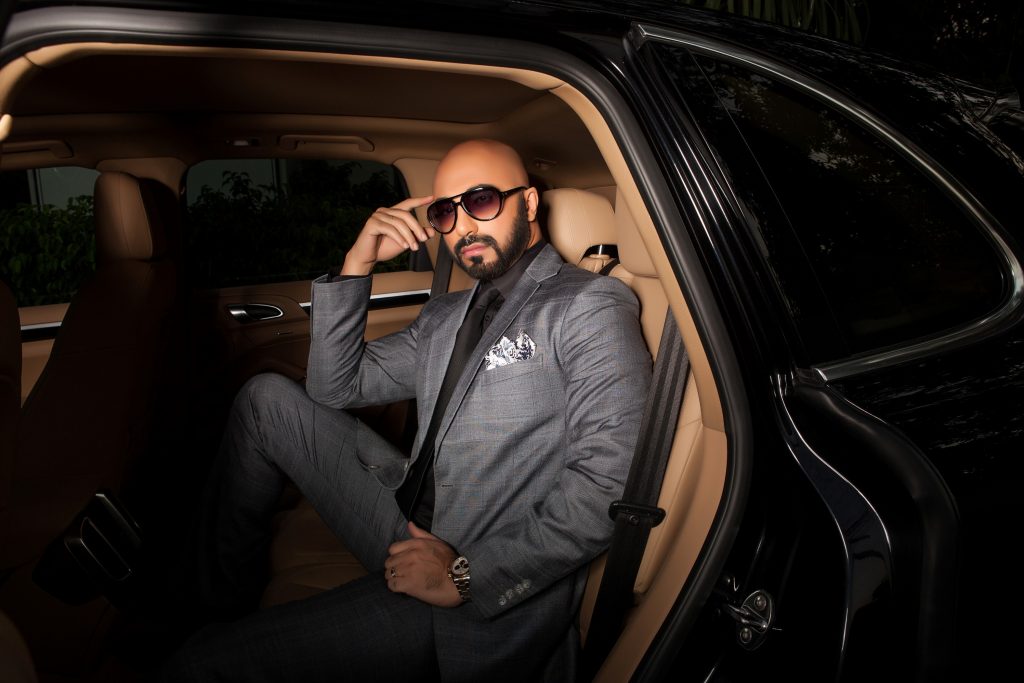 One adores Hassan Sheheryar Yasin (HSY) for the showman that he is. Wherever he goes, the spotlight follows him and he loves playing up to his audience. He's also got indefatigable energy and the ability to get along with absolutely everyone. It's no wonder, then, that he's a great talk show host with his 'Tonite with HSY' now entering into its fourth season. We've also seen him dance on stage in 2016 at the Hum Style Awards, endorse a mobile phone and choreograph umpteen shows.
Simultaneously, though, HSY has been making changes within his brand. His latest range of formals and bridal-wear has been constructed with fine fabric imported from Italy, a practice that the designer hopes to continue. He's also adroitly showcased the diversity of his design house. At the PFDC Sunsilk Fashion Week defining trends for the Spring/Summer, he collaborated with charitable institution Kashf Foundation and moulded handcrafted embroideries and earthy tones onto a range of very wearable silhouettes. At the PFDC L'Oreal Paris Bridal Week, he presented an extensive range of elaborate bridals and at Fashion Pakistan Week later, his all-black Onyx was dramatic and high on glamour.
The designer also extended feelers beyond his home-city in Lahore with a retail store in Karachi's Dolmen City Mall as well as a grand, old-world mansion for clients interested in bespoke couture. Later in the year, he launched the HSY Mentorship Program, an endeavour that will involve him taking on aspiring designers with potential and guiding them on the tricky business of fashion.
The icing on the cake was provided with a touch of Hollywood glamour, with a grinning Brooke Shields wearing a made-to-order bona fide HSY to the American Ballet Theatre's 2016 Fall Gala.
"Come, 2017, I want to focus even more on my design house and work on the quality, luxury and creativity that has been my brand's signature," he promises. We're looking forward to it!
Khadija Rahman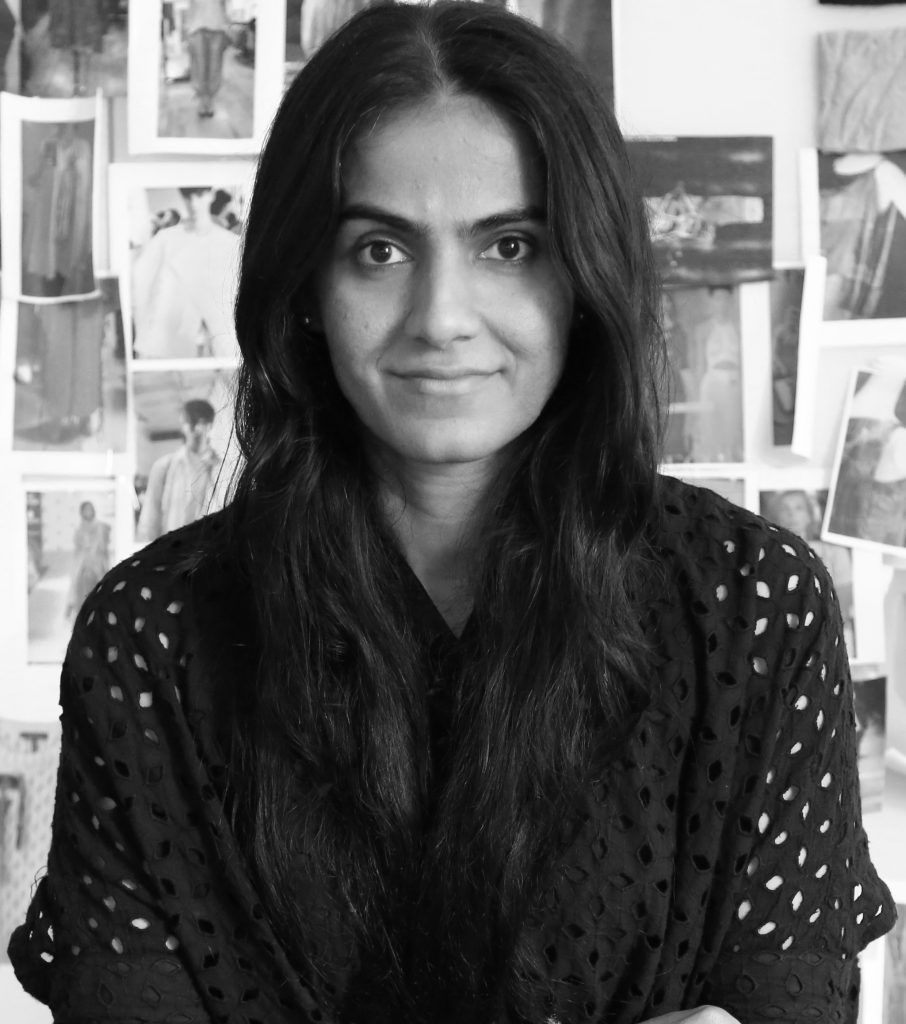 Generation's been around for the longest time — 33 years to be exact. It is one of the country's pioneering high-street brands, long before all and sundry had woken up to the lucrative potential of ready-to-wear. And yet, this was the year that the brand went through a sudden revival. The crowds that had once frequented Generation and later, switched loyalty to other high-street options, returned to the stores in full flow.
Credit for this goes to Khadija Rahman, the new force behind Generation, who has taken the mantle from her mother, and proceeded to infuse the brand with mercurial energy. This was true fashion for the high-street rather than the generic options that dotted the periphery, a range of avant-garde silhouettes, a burst of unique color combinations and just the right amount of experimentation. Khadija announced her debut with the very well-received 'A Dot That Went for A Walk' at FPW in Karachi which featured a range of tunics and lowers parading to a funky, savvy beat of their own. There were tassels and fringes, layering and billowy pants and Khadija made sure that the collection trickled down to Generation's outlets in record time.
Following this sensational debut, Khadija has continued to steer the brand forward with innovative campaigns and intelligent messages. The #StepOutside campaign laid focus on the Girls at Dhabas movement, emphasizing the need for women to be at ease while roaming in public spaces. The 'Pass the Pink' caption was popularised in a bid to spread breast cancer awareness. The 'Misri' collection was dedicated to female individuality embodied by performer Ismet Khawaja and the patriotic 'Celebrate White' hashtag on social media simply paid ode to the many women who have shaped the Pakistani landscape.
A fashion forward brand with a socially sensitive conscience — kudos to Khadija for reinventing Generation and making it fabulous all over again!
Next