The Best of Cinema in 2016
Ally Adnan lives in Dallas and writes about culture, history and the arts.
Nocturnal Animals: Acclaimed fashion designer and perfumier turned director, Tom Ford's smart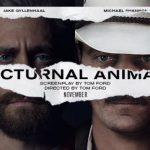 adaptation of Austin Wright's 1993 novel, Tony and Susan, is both upsetting and unsettling. It tells a compelling story of fiercely brutal revenge exacted with studied contempt and heartlessness. A story within a story, Nocturnal Animals makes the fractured tandem narrative work by casting judiciously, filming with style, and introducing new visual and narrative elements. Nocturnal Animals, Tom Ford's second directorial venture, is a provocative, subversive and powerful film.
Parched: Leena Yadav's Parched is a profoundly disturbing, remarkably powerful and intensely violent
film. A truly enlightening story about women dealing with abuse, violence, poverty and injustice, it is also a celebration of their strength, resilience and optimism. Parched documents the sad lives of Rani (Tannishtha Chatterjee), Lajjo (Radhika Apte) and Janaki (Lehar Khan), who live in the fictional village of Ujhaas. This, in itself, would be a great cinematic achievement but Parched goes one step further by seriously examining the character and psyche of each one of its principal characters.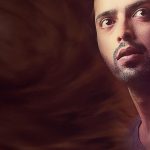 Mah-e-Mir: The central character of Anjum Shahzad's Mah-e-Mir, poet Jamal (Fahad Mustafa) first sees the lady of his dreams, Mahtab (Iman Ali), on a crowded bus in Karachi. Much of Mahtab is not visible to him and the only thing Jamal can see clearly is her slender foot. It is a powerful scene, filmed with admirable delicacy, and also one of the most romantic and erotic. Unlike Iran and India, Pakistan has been unable to give its film industry the right footing for almost seven decades. The highly original Mah-e-Mir asserts the potential individuality and originality of Pakistani cinema with confidence.
Hasan Zaidi is a filmmaker, cultural critic and journalist.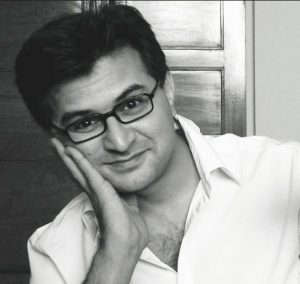 Deadpool: For just being completely irreverent, in-your-face and actually laugh-out-loud funny. Which, of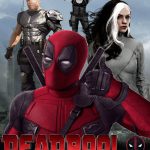 course, is the opposite of what you've come to expect from 'superhero' films, most of which are rather formulaic, predictable and made for 13-year-olds. Most are also easily forgettable despite the buzz they provide in the cinema. It certainly helped that I knew nothing about this comic character before, but I am assured that even those that did came away smiling at his transition to the big screen. And for once, Ryan Reynolds didn't look like he was trying too hard.
Udta Punjab: Abhishek Chaubey has been a director to watch since his debut with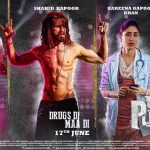 Ishqiya and he does not disappoint with this, his third film. The film is about the epidemic of drug abuse in Indian Punjab, but what distinguishes the film is its keen observation of the contemporary reality of the Punjab. Not since Gulzar's 1996 Maachis has a film captured this reality with such panache. There is a clear connecting line between the two, since Chaubey is a protégé of Vishal Bharadwaj, who, in turn, was a protégé of Gulzar's. Satisfying on many levels, the film is also marked by brilliant turns from Shahid Kapoor as a narcissistic rap singer and Alia Bhatt as a strong-willed Bihari girl trapped by the drug mafia. Enjoyable but also eye-opening.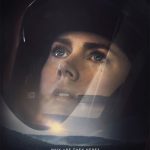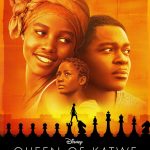 The Films I Haven't Seen Yet: Because those are always the best — before your expectations are shattered. Or you're disappointed, as I was with the second half of Actor In Law, but which still remains the best-looking film from Pakistan this year. In particular, I am looking forward to La La Land which I hope to see soon, Kenneth Lonergan's Manchester by the Sea, Dennis Villaneuve's Arrival, Mira Nair's Queen of Katwe, Coen Brothers' Hail, Caesar, Scorsese's Silence, Amir Khan's Dangal, Almodovar's Julieta, Ken Loach's I, Daniel Blake, Pablo Larrain's Neruda, Yorgos Lanthimos' The Lobster, Richard Linklater's Everybody Wants Some, Maren Ade's Toni Erdmann and Asghar Farhadi's The Salesman.
Mehreen Jabbar is a television and film director.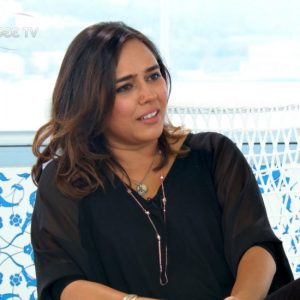 Actor in Law: For its wit and its progressive point of view. I think Nabeel and Fizza's team know how to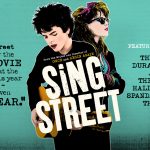 get it right each time.
Kapoor and Sons: For a refreshing, powerful story and script, and Fawad Khan's breakout and courageous role.
Sing Street: By Irish director John Carney, this is a coming of age story. It took me back to my childhood and the songs of the '80s and it captured the innocence and travails of growing up. Loved the film Once as well by the same director.
Khalid Ahmad is a veteran director and senior NAPA faculty member.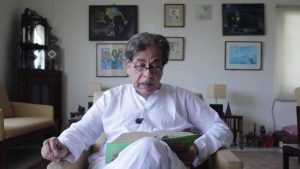 Actor in Law: "By and large, Pakistani films in the last year have been a disappointment. We have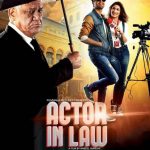 acquired a certain technical competence but I don't think people have understood the importance of the script. I did, however, like Actor in Law. In a very light hearted manner, it deals with many important issues specific to Pakistan, and in that sense it is a very Pakistani film. I particularly loved the way it incorporated minorities into the narrative and the last line, "Jinnah sahib ne bhi tau Parsi se shadi ki thi."
The Clock: I have not really watched a lot of cinema this year. Instead I have been watching short films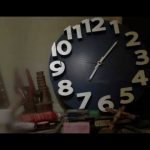 and series created solely for the web. This is a very challenging format for the film maker because you have to say something meaningful in a short span. An Indian film in this genre that I like is The Clock by Krishna Hooda. Throughout the film, the only visual is that of a clock. There are voices in the background and as the hours tick by, it follows the life of a housewife.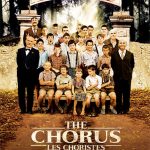 The Chorus: In the same genre another wonderful film is The Chorus by Iranian director Abbas Kiarostami. It follows a hearing-impaired man, who removes his hearing aid to block out noises he finds displeasing. It is an interesting comment on urban life and noise pollution.
Meenu Gaur & Farjad Nabi (co-writers and directors of Zinda Bhaag)
Though we didn't think it as exciting a year for the film world as 2015, we did manage to watch quite a few good films in 2016. One of our favourites of the year was the fantastically studied drama A Bigger Splash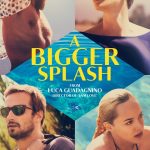 by Luca Guadagnino. Beneath the postcard-like existence of the rich and famous hiding away on an island, cracks appear from within, leading to a beautifully controlled implosion. Such strong performances as the ones rendered, are rarely seen in a single film. Tilda Swinton, of course, rocks, but the pick of the lot is Ralph Fiennes.
Family reunions exploding into a firework display of secrets, lies, recriminations and resolutions make for a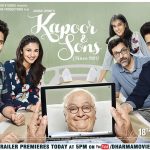 pretty standard plot, but Kapoor & Sons made it work well. The power lay in the writing, which is solid apart from a few minor false beats. Shakun Batra fused elements of local cinema quite brilliantly with a European sensibility. So we had song, dance, romance and humour, but the treatment of family life combined with the cinematography by Jeffery F. Bierman and the jump cuts, gave the film a European indie feel.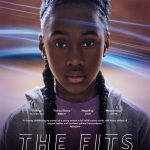 It's been a superb year as far as films from women filmmakers go, but our pick of the lot would be the coming-of-age tale, The Fits, director Anna Rose Holmer's debut film. The film is atmospheric and a true cinematic treat, suffused with a wonderfully layered subtext. But most of all, it is a neat bit of feminist filmmaking. The most promising film (albeit not a feature) from Pakistan, meanwhile, was Gul-e-Daudi by Umar Riaz. A short tribute to Madam Noor Jehan, this work has all the hallmarks of being made by a consummate filmmaker.
Next