Bushra Ansari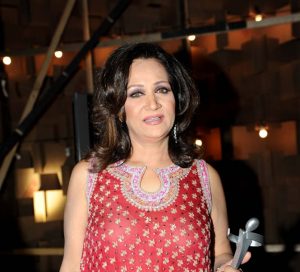 In spite of my hectic travel schedule last month, I managed to take out time to to catch three of my favourite serials — Sang-e-Marmar on HUM, Dumpukht on A Plus and Seeta Bagri on TVOne.
Written by Iqbal Hussain, Seeta Bagri, which focuses on the Hindu community, with its colourful customs and traditions, has a very strong script and a concept which I love. All in all, it is a beautiful production.
Sang-e-Marmar I thoroughly enjoy for its aesthetics. Swat has been captured in all its ethereal beauty. Written by Mustafa Afridi, Sang-e-Marmar has a very powerful story and a strong script to boot. Its cast comprises Sania Saeed, Noman Ijaz, Mikaal Zulfiqar and Tipu Sharif among the veterans, and many beautiful new faces — Sharmeen Ali, Beenysh Raja, Kubra Khan — all of whom have turned in impressive performances.
As for my third choice, Dumpukht, its writer Zafar Mairaj has produced an excellent script and the direction by Kashif Nisaar is superb.
Sania Saeed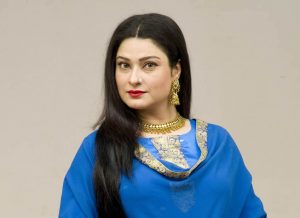 Sang-e-Marmar is definitely my favourite serial, even if I do say so myself. It is very different from the usual saas-bahu sagas one normally gets to see on TV and its story is extremely gripping. Sensitively written by Mustafa Afridi, the plot is well-knit, and the characters clearly defined and smartly enacted. The director, Saife Hasan, is very impressive, as is the new and young cast of the play.
Mariam Mirza
HUM plays, I'm afraid, are all that I am watching these days, although I wish I had the time to follow some ARY ones as well, as I believe they are equally good.
Currently, I am watching Dil Banjara, shot partly in Nepal, which has some interesting characters, including a photographer who wears his heart on his sleeves, the first educated girl from a conservative background who tries hard to conform to family traditions, and a physically challenged girl. Its storyline is very different; the locale, Kathmandu, with its breathtaking heritage sites, is beautiful and I love Sanam Saeed's performance.
I am also enjoying watching Sang-e-Marmar. It has a relatively new cast, and an amazingly different storyline. Sania Saeed has performed brilliantly as the matriarch of a volatile family, as has Omair Rana as the angry and troubled son-in-law.
Sila is another HUM play that I am following, primarily because of its lead pair, Ainy Jaffri and Farhan Saeed, both of whom have turned in convincing performances as the woebegone couple, who decide to marry despite family opposition.
Saya-e-Diwar also has an unusual storyline, which is why it is one of my current favourites. Set against a political backdrop, it also gives a glimpse of the Christian community in Pakistan.
Ahsan Khan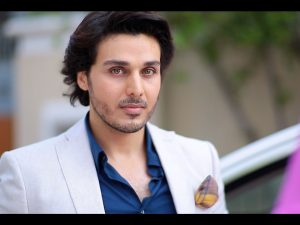 I am glued to Saya-e-Deewar as it tackles an extremely sensitive subject — the taboos imposed by religion and society.
I am also enjoying Sang-e-Marmar as, like Saya-e-Deewar, the storyline is very different and removed from the usual tales of extra-marital affairs and the saas-bahu tear-jerkers that TV normally feeds us. Instead, the play focuses on minor, but important issues in our society that tend to be ignored, and handles them very effectively. But I am still waiting for a play like Udaari to be made again!
Syed Yorgic Tipu Sharif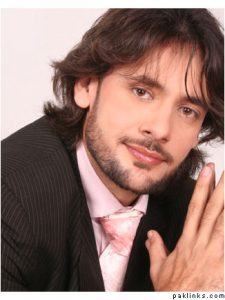 I religiously follow most of our serials, but all three serials that I have thoroughly enjoyed watching this year, coincidentally, feature me in them!
The first is Sang-e-Marmar, a story of vengeance, focusing on two families. It has a cast of both seasoned actors — Sania Saeed, Mikaal Zulfiqar, Noman Ijaz — and relatively new faces — Sharmeen Ali, Beenysh Raja, Kubra Khan, Agha Mustafa — and everyone has performed brilliantly. I have to say that this play has brought men back to watching serials as the subject is one that appeals to them. The play looks at our culture from a sardonic perspective, which adds to the enjoyment of the serial. Shot mostly in Swat, with a few portions being filmed in Peshawar and Karachi, the locations of the play are breathtaking. And, above all, the direction by Saife Hasan is truly impressive.
The other serial I am enjoying is Faltoo Larki on A Plus. Very well-scripted by Fasih Bari and beautifully directed by Mazhar Moin, the story is unusual. It revolves around a middle-class family in which the male protagonist finds himself embroiled in a situation where he is torn between his stepmother and his love, a woman who has arrived from India. It's almost like an art movie with a huge cast comprising veteran stars like Hina Dilpazeer, Salman Shahid, Samia Mumtaz and Behroze Sabzwari, and newcomers Dania Anwer, Sumbul Abbas, Nadia Afzal and Anum Fayyaz. Angst-ridden characters, with self-destructive emotions, make for a gripping plot.
And lastly, I am also hooked on Khuda Mera Bhi Hai running on ARY Digital. The story is different and riveting. It revolves around a couple — played by Ayesha Khan and Syed Gibran — who become parents of a eunuch. In spite of the mother's protests, the devastated father leaves his offspring with a community of eunuchs to be brought up by them, preferring to let the world believe feel that the child didn't survive. This heart-wrenching play revolves around the love of the eunuchs for this little kid, and the mother's dilemma.
The writer is a freelance journalist based in Karachi. She also works at Hum television.
Next