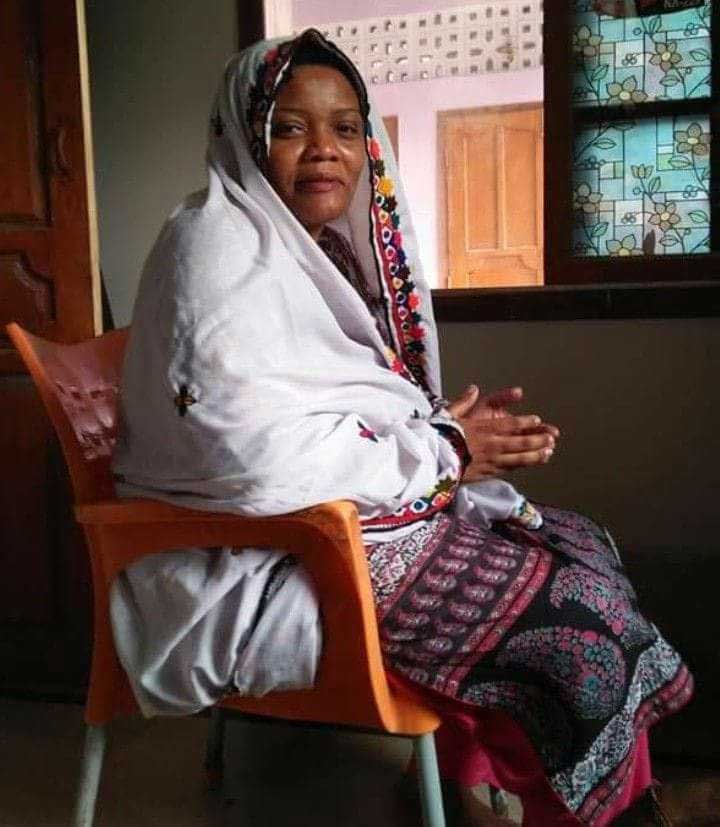 Matli is the second largest tehsil  (sub-division) in Badin district, about 54 kilometres south-east of Hyderabad. It is divided in two parts by the Phuleli canal, which irrigates Tando Muhammad Khan as well as some parts of Badin district. People live in different colonies on both sides of the canal, most of them named after different castes.
Currently, the city of 443,412 people looks ruined, with almost all the roads and streets hollowed out. The much-touted one billion rupee mega development project is supposedly underway here; a new drainage system, water-supply scheme, roads and footpaths are being constructed. But as can be evinced by the result to date, work is very slow. More than a year has passed, but not a single scheme has been completed. Furthermore, the construction has created major problems for the people of the area. Because of the debris from construction and roadworks, one cannot even navigate the roads by motorcycle to any of the colonies.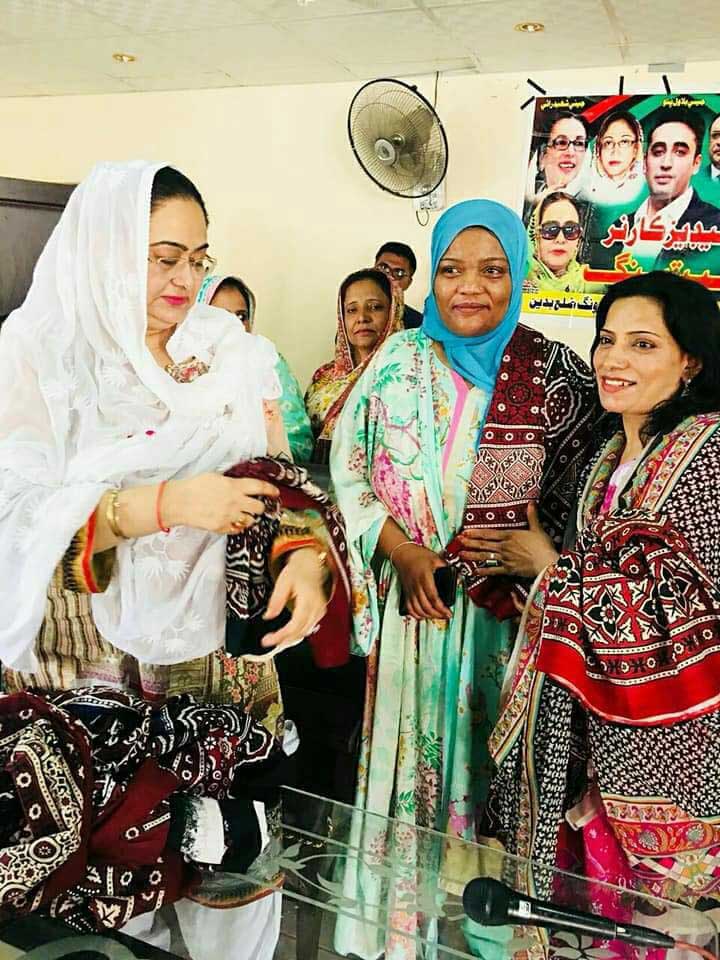 Tanzila Ume Habiba Qambrani is the first woman from the Sheedi community to be nominated to the Sindh Assembly on a reserved seat for women on a Pakistan People's Party ticket. She lives in the city's Sheedi Mohallah with her husband and three children. It is the largest colony of more than 100 households. Most of  its inhabitants belong to the lower middle class. Most of the men in the community are labourers, a few are doctors, professors, engineers and teachers. Interestingly, the literacy rate among the women of this community is higher than that of men,  but because of grinding poverty, many of them still work as maids in the bungalows of landlords, locally called raees (wealthy influentials).
The Sheedi community, originally of African origin, came to Sindh during the Talpur era. In Sindh, they are known for 'Mugerman' (a dance form) and Hosho Sheedi, a commander of the Talpur army, who fought against the British forces under the slogan "Marsoon Marsoon, Sindh Na Desoon." (I will die but never yield Sindh).
His slogan was recently regurgitated by Bilawal Bhutto Zardari, chairman of the Pakistan People's Party, as a retort to the demand by assorted factions for the separation of Karachi from Sindh.
Tanzila Qambrani belongs to an educated family. Her father, Abdulbari, was an advocate, and her mother Bhagal Khatoon, the headmistress of a school. Her parents were taught by Muhammad Sadique Musafer, a renowned educationist, whose poems every child in the province  grows up reciting from Sindhi textbooks. "My father, a lawyer,  died of lung cancer when I was in grade three," says Tanzila.
After her husband's death, Bhagal Khatoon looked after her seven children and adamant to provide them with an education, managed to send them all to school. Tanzila earned a Masters degree in Computer Science from the University of Sindh. After that, she worked at different places: she has been a finance consultant to the Asian Bank, a math teacher in Bahria Foundation, and lately, coordinator for the Benazir Youth Development Programme in Badin.
Her association with the PPP is as old as she is herself. "After the azaan (the call to prayer), the second thing my ears heard was "Jiye Bhutto," says Tanzila. "We are born jiyalas." In the 2015 local government (LG) elections, Tanzeela  was elected councillor on a women's seat and, subsequently, nominated for the post of chairperson of the municipal committee. However, her own party councillors rose in revolt and voted against her, electing Abdul Gafoor Nizamani, a local raees to the post instead. "It was hard for them to tolerate a woman from the Sheedi community as their leader. After all, for generations our women have only been their servants, cooking their meals and doing their dishes," says Tanzila, adding, "Women and members of our community have progressed, but people with sick minds haven't. More and more of our people are now getting an education. We have changed, but peoples' mindsets have not. Perhaps  Bilawal Bhutto Zardari's decision to nominate me will  change their minds."
Though Muslims, the Sheedi community is the most marginalised among the Muslims of this country, and has always been at the receiving end of prejudice on the basis of their race and colour. "People of this community were brought to Sindh as slaves, and centuries later, not much has changed. Even the English colonial rulers could not hide their bias against the Sheedis. Not one man of this community could obtain a single acre of land during the land distribution in Sindh by the English rulers," says  journalist and anthropologist, Ishaq Mangrio.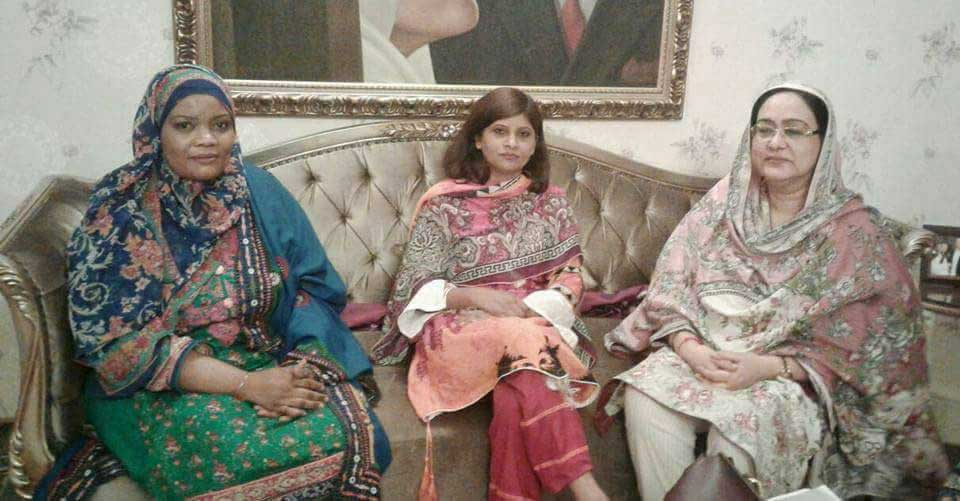 While in university, Tanzila recounts that most students would think she was a foreigner, usually Sudanese. "They would pass different comments in Sindhi in my presence because they thought I didn't understand Sindhi," she says. She adds, "When people call us Sheedi, they are not just naming our caste; they are in effect, insulting us. But we are proud to be Sheedi, I love what I am." 
And with that attitude and confidence, against all the odds, Tanzila has worked her way to the Sindh Assembly. It is widely surmised in PPP  circles that the party has tried to recompense Tanzila for what happened in the LG elections. " The fact is, the Sheedi community from Lyari, and in fact all over Sindh, has worked for the PPP for generations. Therefore, Tanzila's nomination is not an act of kindness, it is her, and the community's right," says Ishaq Mangrio.
Tanzila is, no doubt, a woman of unusual abilities. Her nomination has brought joy to the people of the Sheedi community; they celebrated her victory with a Mugerman dance after the elections. The people of Matli are also happy about her nomination. They hope that she will fight for the rights of the poor and the oppressed without any discrimination. "She is well aware of the conditions ordinary people live in. No one in the assembly can understand our problems better than her," says Ali Memon, a resident of Matli.
Tanzila responds, "I know that people need clean drinking water, better health facilities and quality education. These will be my priorities. If people are educated, they can easily find better jobs."
Next