Star Power at ICC World Cup 2011
Every World Cup has its share of stars. Remember 1983, when Kapil Dev inspired India to a stunning World Cup triumph, or 1992, when Imran Khan's tigers — Wasim Akram and Inzamam-ul-Haq — devoured their opposition to clinch the Cup Down Under.

World Cup 2011, to be played in the subcontinent, promises to be an action-packed cricket event with expectations that batters will dominate bowlers on mostly placid tracks. But there are also predictions that slow and turning wickets in Bangladesh, India and Sri Lanka will prove ideal hunting grounds for spinners like the wily Muttiah Muralitharan.

Here are nine cricketers who seem set to dazzle millions around the world during the February 19 — April 2 sports spectacle.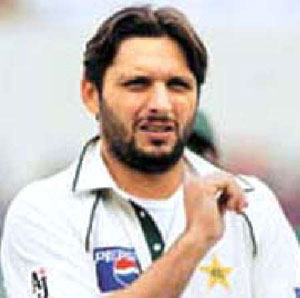 Shahid Afridi
Pakistan won't go into this World Cup with many stars. They have the likes of Shoaib Akhtar and Abdul Razzaq, but both of them are fading cricketers; then they have young Turks like Umar Akmal. But the one man who has the ability to turn the tide in Pakistan's favour is Shahid Afridi.
The flamboyant all-rounder fully displayed his firepower in the 2009 Twenty20 World Cup in England, where he dazzled with both the bat and the ball to shepherd Pakistan to a title-winning triumph.
At 30, Afridi is in the prime of his international career. It's the perfect stage for him. Pakistan will be playing all of their pool games in Sri Lanka, where the wickets will suit him. Afridi struck two back-to-back hundreds in the Asian Cup last summer.
It is widely anticipated that spinners will have the upper hand in this World Cup. Afridi, with his lethal variations, could hold the key for Pakistan. He can bowl traditional leg-breaks, googlies and his faster one is often a wicket-taking delivery. With almost 300 wickets in One-Day Internationals, Afridi is certainly a force to be reckoned with.
As a batsman, Afridi can be really destructive. He owns two of the fastest hundreds in ODIs and could reach 7,000 runs in ODI cricket during the World Cup, if he can curb his tendency to throw away his wicket.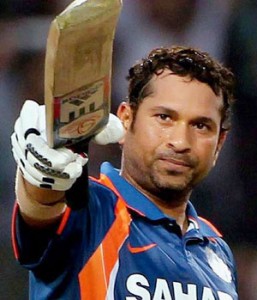 Sachin Tendulkar
A billion people in India and many others around the globe will be hoping that this could be Sachin Tendulkar's World Cup. There is a big possibility that their prayers will be answered.
At 37, after more than 20 years in international cricket, the 'Little Master' continues to be hungry for more runs. In 444 ODI appearances, Tendulkar has scored 17,629 runs and will be looking for a major milestone as he goes into the World Cup with 97 international hundreds (51 in Tests, 46 in ODIs). He needs just three more to become the first batsman to reach a century of international centuries.
On his home turf and with the World Cup as his stage, Tendulkar could be unstoppable. Just last year he broke a 40-year-old barrier by smashing the first double hundred in ODI cricket, making it clear that all those demanding years in international cricket may have taken their toll on his body, but his mind is still razor-sharp.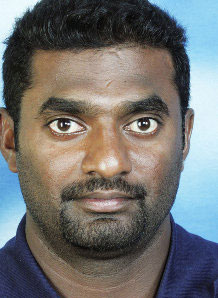 Muttiah Muralitharan
If predictions that World Cup 2011 will be a spinner's tournament turn out to be true, then one should expect the magical Muralitharan to be in his element during the 43-day extravaganza.
The World Cup will be Murali's swansong. The 38-year-old legend will retire from international cricket after the tournament and wants to make it a memorable one for himself and for Sri Lanka — one of the World Cup's co-hosts.
Murali has taken a record 517 ODI wickets, most of them in Sri Lanka, where batsmen often find him unplayable. And he is a player for the big occasion. Murali was a member of the Sri Lankan team that won the World Cup in the subcontinent back in 1996. He also played a major role in Sri Lanka's ascent to the final in the last World Cup in the Caribbean, four years back.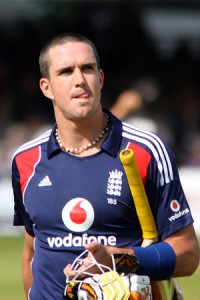 Kevin Pietersen
England have a number of potential match-winners in their World Cup squad — a fact that has encouraged their supporters to predict that England will finally lift the Cup in Mumbai on April 2. None of the English players have the sort of destructive power that makes Kevin Pietersen one of the most pulverising batters in the world.
KP is the sort of player who can win matches single-handedly. His mighty 227 in England's innings victory against Australia at Adelaide last year is only one glowing example. He has all the shots — a lovely drive, crunching pull and hook and a switch-hit reverse sweep.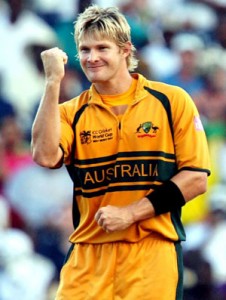 Shane Watson
A batting all-rounder, Shane Watson holds the key to Australia's title defence. He is the man in form and has the ability to give the Aussies some flying starts at the top of the order. Many call him a right-handed disciple of Matthew Hayden, and rightly so. The 29-year-old from Queensland is an aggressive brute, who can flay any opposition on any kind of track. On what are expected to be batting-friendly tracks in the subcontinent, he could be really lethal.
As a bowler, Watson has the ability to pick up handy wickets without being too expensive. It makes him a complete all-rounder, especially for limited-overs cricket. But Watson will have to master his own body to ensure that he takes the Aussies all the way. He has been quite injury-prone during his international career with recurrences of back stress fractures, hamstring strains, calf problems, hip complaints and a dislocated shoulder.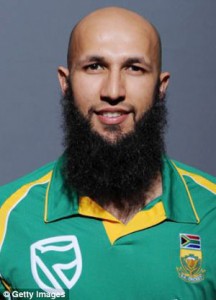 Hashim Amla
He is generally labelled as a Test batsman, but the more than 2,000 runs Hashim Amla has scored in just 42 One-Day appearances at an average of almost 60, tell a different story.
The bearded Amla, with his elegant stroke-making and enviable temperament, has proven to be a batter good enough for all formats of the game. Amla struck a couple of big ODI knocks during South Africa's tour of Australia in 2008-09 as the Aussies were humbled in all formats at home. He followed it up with some consistent batting at home against England. But Amla was at his brilliant best during the tour of India where he was rock-solid.
Enjoying the best form of his life yet, Amla has a huge appetite for runs and should be in full flow during the World Cup.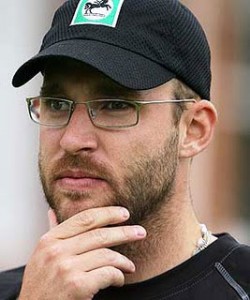 Daniel Vettori
When it comes to selecting one Black Cap with the most firepower in his arsenal as an ODI player, the obvious choice seems to be Brendon McCullum. The big-hitter is in the league of master blasters like Shahid Afridi and Virender Sehwag. But McCullum can't match his captain — Daniel Vettori — when it comes to winning matches.
Vettori is the sort of all-rounder that any team would want to have in its line-up for this World Cup. He has loads of experience, 277 ODI wickets and can steer his team out of trouble, batting down the order. At the helm of a team that has even lost to the minnows Bangladesh in recent times, Vettori has a very tough job at hand. He knows that he will have to deliver if New Zealand are to have any chances of going beyond the quarter-finals. Vettori can do it. With his mastery of drift and subtle variations in flight, speed and length, the New Zealand captain will be a tough customer during the World Cup.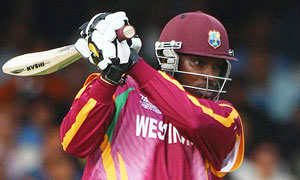 Chris Gayle
Back in 2007, there were high expectations in the Caribbean that Chris Gayle would be one of the brightest stars of the World Cup. But the Jamaican left-hander flopped miserably in the event staged in the West Indies. In 2011, he remains the one man who can make or break West Indies' World Cup hopes. With almost 8,000 runs and 154 wickets in ODIs, Gayle is one of the best cricketers in the limited-overs game.
He can single-handedly change the complexion of a match on any given day with his brutalizing batting.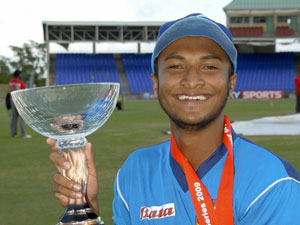 Shakib Al Hasan
Like Shahid Afridi, Shakib Al Hasan will be a man on a mission during World Cup 2011. The Bangladeshi captain is at the helm of an under-achieving team that, in the past, had been the laughing stock of international cricket. But perhaps for the first time in their history, Bangladesh are fancying their chances of becoming the surprise package of the World Cup.
For them, Shakib holds the key. This young and talented all-rounder has picked up 129 ODI wickets and can be sensational with the bat. His stunning exploits with the bat guided Bangladesh to their first ever tri-series final against Sri Lanka. The 23-year-old left-arm spinner is easily the most consistent performer for his team.
The writer is ranked among the battle-hardened journalists covering sports. As sports editor for The News, he covers sporting action extensively in Pakistan and abroad.
Next