January 2011 Flashback: National Affairs
Looking back at some of the major domestic news stories of January 2011.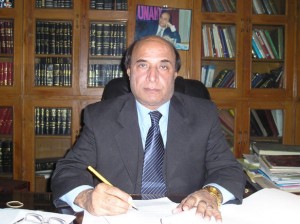 Filling Big Shoes
The gruesome murder of Salmaan Taseer on January 4 may have sparked off a fiery debate about the rights and wrongs of the Blasphemy Law and displayed, more than ever, the dangerous ideological divide, but it also left some very big shoes to be filled. Sardar Latif Khosa, an Asif Zardari loyalist, has since been appointed to the post of Punjab governor. His appointment however, was challenged in the Lahore High Court due to past corruption charges against him during his tenure as information and technology advisor to the prime minister. Similar accusations led to his removal as attorney general of Pakistan. Unlike Taseer, Khosa is hobnobbing with the Sharif Brothers and keeping the province's temperatures normal.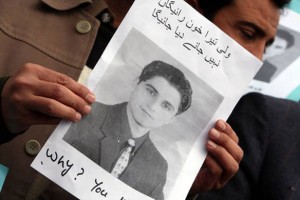 In the Line of Fire
Wali Khan Babar, a prominent 28-year-old reporter for Geo News, was shot dead on his way home from work in what was believed to be a targeted attack. The cold-blooded murder by unidentified assailants stirred up anger in the journalists community who marched on the streets across the country, chanting slogans against the government for failing to arrest the culprits and for providing inadequate security for journalists. A story in The Guardian named Pakistan as the most dangerous country in the world for journalists in the year 2010, with 16 reported murders. Babar's was not the first murder this year; prior to him, a 22-year-old reporter from Balochistan, Ilyas Nazar, met the same fate.
Drawing to Win
After suffering the usual bouts of bad news from Pakistan's cricket team last year, we finally heard some good news. Pakistan won their first Test cricket series against New Zealand in Wellington, after a gap of 11 Test series spanning a period of over four years. They had needed 274 runs to win, but settled for a draw instead at 226 for five. Calls for a celebration?
Harmless Quake
In the early hours of January 19, Pakistan shook from an earthquake measuring 7.4 on the Richter scale. The earthquake hit Karachi, Hyderabad, Quetta and Jaffarabad, while tremors were felt in Lahore, Sarghoda, and some major cities in India and the UAE.
A quake of this magnitude in 2005 killed thousands of people in Islamabad and caused heavy destruction because it occurred at a shallow depth and was close to population centres. Luckily, this tremblor was approximately 50 miles deep, and its epicentre was in a remote area, some 200 miles southwest of Quetta, about 32 miles from the town of Dalbandin.
Although some minor damage was reported in a few areas of Balochistan, there have been no reported fatalities so far — much to the relief of aid workers in Pakistan who are still recovering from last summer's massive floods.
Twin Blasts
After a relatively peaceful month of Muharram processions, twin blasts tore though Karachi and Lahore during the processions that marked the Chehlum of the martyrs of Karbala. In Lahore, a teenage bomber detonated his device while trying to break through heavy security surrounding a Shiite procession, killing 13 people and wounding at least 80 others. About two hours later in Karachi, another suicide bomber on a bike tried to hit a bus carrying Shia mourners, but instead a police vehicle bore the brunt of the blast, which killed at least two people
Rogue Element
The streets of Lahore experienced violence of an unusual kind this month when foreigner Raymond Davis opened fire and killed two Pakistanis in what he says was an attempt at self defence. While the story is still unclear, police say that Davis was at a traffic signal when two alleged robbers on a motorcycle pointed a gun at his vehicle. Davis fired several shots at them, killing them. Then on his wireless, he summoned a backup squad that incidentally struck a third Pakistani, who also died. A post-mortem report stated that the two motorcyclists were shot three and four times, while the third man died of heart and head trauma. Davis' diplomatic status in Pakistan is under investigation, and there is much speculation that the American is a hired security contractor. So far, the case has been handled with care by Pakistani authorities, as it has further inflamed anti-American sentiments in Pakistan. Davis remained in police custody by the end of January, despite US insistence that he is a technical adviser with diplomatic immunity.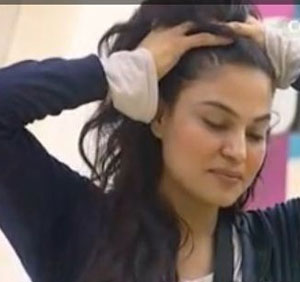 Spat of the Month
She did more than just arouse a few laughs — she danced, she flirted, she massaged Bollywood actor Ashmit Patel and pretty much did what most entertainers would do on a reality show. But Lollywood darling Veena Malik was lambasted for her "cheap behaviour" in India's hit reality TV showBigg Boss, Season 4.
Veena "behen" was confronted by Muslim cleric Abdul Qavi on Kamran Shahid's talk show on Express and was also reprimanded by both men for tarnishing Pakistan's image with her "immoral conduct" on Bigg Boss. Veena, who later broke down after standing her ground for almost the entire duration of the show, insisted she only did the tasks required of her on the partly scripted show: "I belong to the entertainment industry and I was representing only myself, not Pakistan or Islam! Moreover, people who are accusing me of immoral conduct haven't even seen the show…" An obvious reference to the maulana who confessed to not having seen the show. In any case, the maulana needed to "focus on the poverty, corruption and illiteracy in the country instead of the length of my mini," she retorted angrily.
Quote of the Month
"I opened foreign currency accounts because I have to make some transactions with my brother who lives in Britain. But I have made no significant transaction so far. The [other two] accounts might have been opened by a relative of mine who had worked in different banks and died three years ago."
— Former minister Hamid Saeed Kazmi, explaining the three foreign currency accounts under his name which are suspected to contain the embezzled funds from the Haj scam. Earlier on, Kazmi had denied owning any foreign currency accounts.
Next