January 2011 Flashback: Around the World
Looking back at some of the major international news stories of January 2011.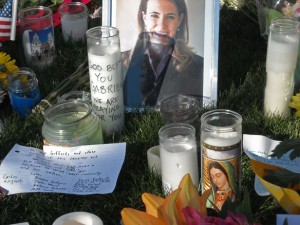 In the Firing Range
Democratic representative Gabrielle Giffords and 13 others were injured in Tuscan, Arizona, when 22-year-old Jared Loughner opened fire during a public meeting outside a supermarket. A nine-year-old girl, Christina Taylor Green, and a federal judge were among the six killed. Loughner has pleaded not-guilty on three accounts that he was indicted on and is in prison, without recourse to bail. Ostensibly Giffords, termed by many as a "rising star," supported President Obama's controversial healthcare reform bill. Giffords has been making progress in a rehabilitation facility and is on the road to recovery.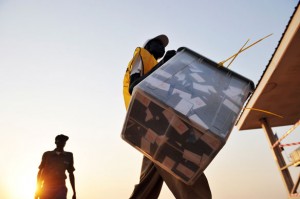 A New Beginning
The referendum in oil-rich southern Sudan, where most follow Christianity, has revealed a near unanimous vote in favour of ceding from the Muslim north. After years of a bloody civil war, Sudan People's Liberation Movement and the central Khartoum government agreed to this poll during the 2005 peace agreement. Southern Sudan will become Africa's 54th nation on July 9, 2011, once the referendum is certified.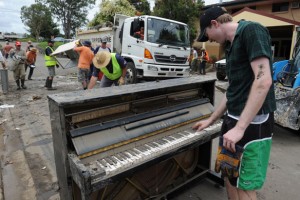 Under Water
The start of the year saw record floods drown properties and infrastructure in Australia's third largest city Brisbane, as cyclonic-rains lashed down on north-eastern Australia. Some have called it an "inland tsunami" in which 20,000 homes and 3,500 businesses were destroyed overnight. The floods virtually paralysed the state's lucrative coal and agriculture industry, and the threat remains unabated as residents in the state of Victoria, further south, are being told to evacuate.
Zine al-Abidine Ben Ali, president of Tunisia for 23 years, fled to Saudi Arabia with his family as violence broke out in the country. Protesting inflation, allegations of corruption, rising food prices and unemployment, rioting demonstrators remained undeterred even after a state of emergency was declared and the army moved into the streets. Interestingly, what has been termed as the Jasmine revolution is having ripple effects in Egypt, Yemen and Algeria. And the effects in Egypt have indeed been profound. On January 25, 2011, known as the day of the "Day of Anger," massive street protests took place cities across Egypt, especially Cairo and Alexandria, that acted as the first devastating jolt to Hosni Mubarak's 30-year dictatorial rule. Seventeen days later, Mubarak resigned handing over control to the military.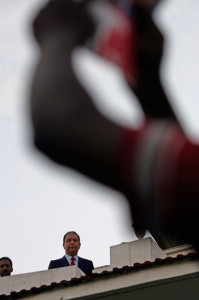 Return of the Fugitive
Former Haitian leader Jean-Claude "Baby Doc" Duvalier returned to his country after 25 years in exile, following a devastating earthquake a year ago in 2010. His surprise return prompted much speculation on his political future, but Jean Clude Duvalier, during a speech addressing the whole nation, expressed his desire to help rebuild Haiti and strive for national reconciliation. He also expressed "deep sorrow for all those who say they were victims of my government." Duvalier has been sued for crimes against humanity and torture in the United Nations. Upon his return, human rights groups urged the present government in Haiti to prosecute Duvalier for widespread abuses.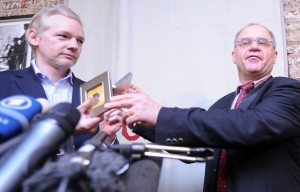 Not the Usual Suspects
Wikileaks' next round of revelations is expected to give sleepless nights to rich bankers. Whistleblower Julian Assange has promised to release information implicating several bankers in tax evasion, by hoarding millions in offshore accounts, including Switzerland. While his source, banker Rudolf Elmer stands trial for violating the Swiss bank secrecy laws, Assange has praised Elmer for blowing the whistle on his former employers, Julius Baer Bank in the Cayman Islands.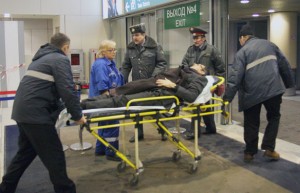 Terror Strikes
A bomb ripped through Domodedovo, the Moscow airport, resulting in 35 deaths and 10 injuries. The bomber is said to have detonated 7kg of TNT explosives after yelling, "I will kill you all." President Dmitry Medvedev cancelled his trip to the international economic forum in Davos, to deal with the shocking attack and heightened security at all underground stations and transport hubs. Chechen rebels are suspected of this attack, as well as the one last year — a double suicide bombing that killed 40 people on Moscow's underground system. They have also threatened to target the 2014 Winter Olympics, scheduled in Sochi, a region they claim as part of their "emirate." Rebels have been resisting the Moscow government in the hope of forming a separatist republic in the north Caucasus region.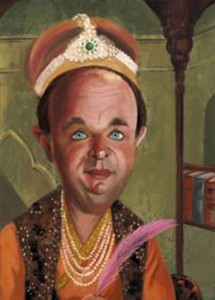 Spat of the Month
This month we were privy to mudslinging in the more civilised of forums: The Jaipur Literary Festival. Its co-founder, historian and esteemed author William Dalrymple was targeted by Open Magazine's political editor Hartosh Singh Bal, who made some scathing remarks about the white man's rise up the social ladder by merely travelling "west to east." Questioning the credibility of the festival as an "Indian" one, Bal asked why Dalrymple, a certified Scot, was deemed an authority on Indian literature. A fuming Dalrymple's retort came soon after — he described Bal's piece as "little more than the literary equivalent of pouring sh-t through an immigrant's letterbox." Whilst comments kept pouring from this side and that, one thing was amply clear — the "colonial hangover" is far from over.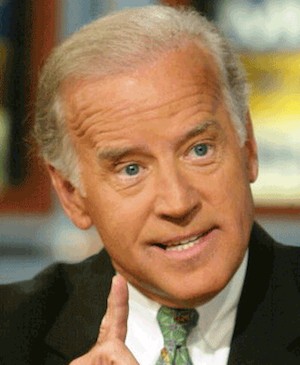 Quote of the Month
"We are not leaving if you don't want us to leave."
– US Vice-President Joe Biden to Afghan President Hamid Karzai
Next