Movie Review: The Art of Racing in the Rain
I promised my colleagues I would not watch a sappy Christmas movie over the weekend and review it for the magazine, so instead I watched a sappy non-Christmas movie I could review. Do not get me wrong. The Art of Racing in the Rain is heartbreakingly beautiful, but if a movie makes you cry for 95 minutes out of its 120-minute long run-time, sappy is the only way to describe it.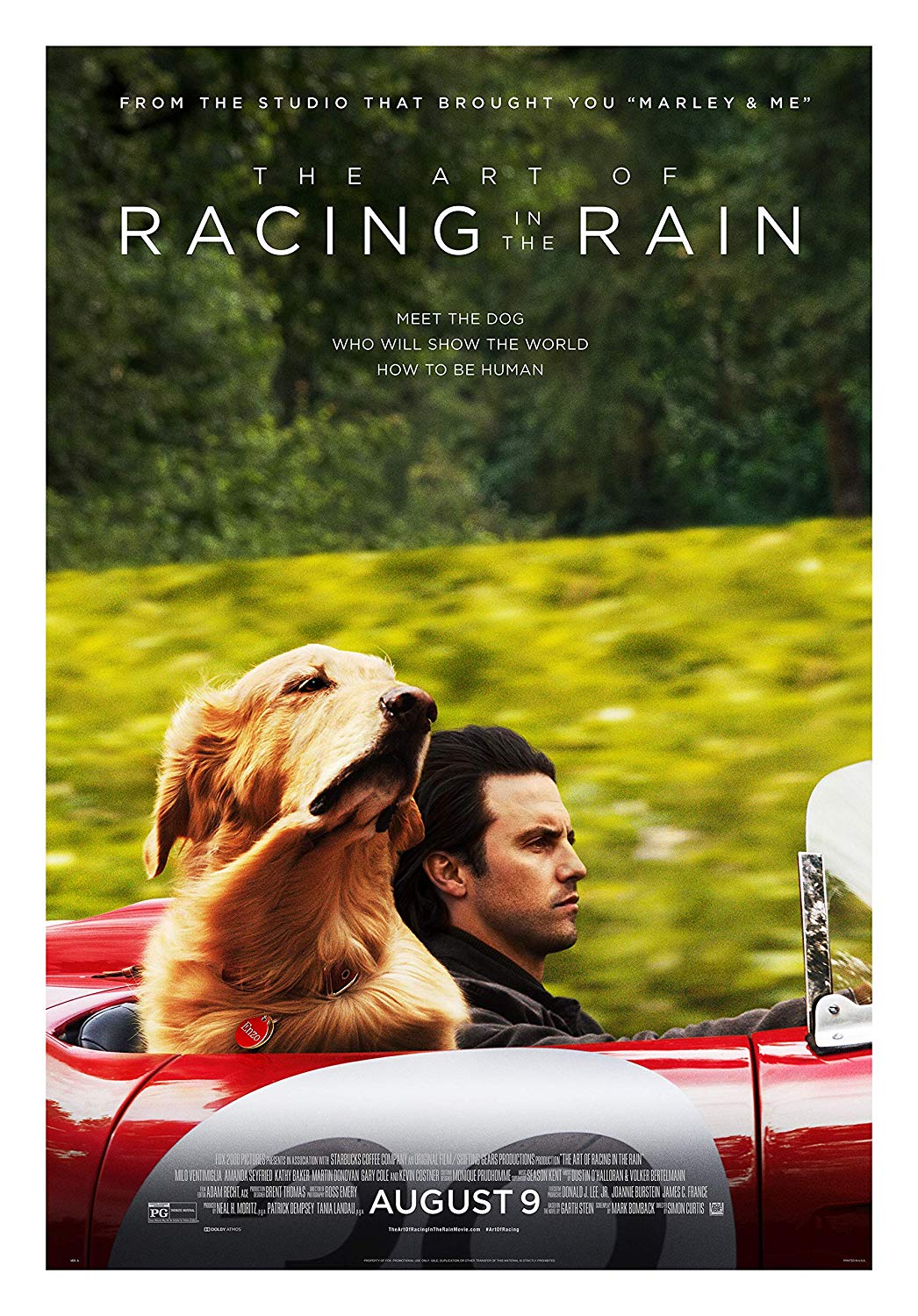 The film begins with a shot of a retriever lying in a puddle of urine waiting for its owner to return home. Voiced by Kevin Costner, the dog serves as a narrator for the story that is about to unfold. Race car driver Denny (Milo Ventigmilia) buys a golden retriever puppy on a whim and names him Enzo, after Enzo Ferrari, founder of the globally loved automobile brand. The dog in his gravelly voices retells the story from the beginning, when he first met Denny and their life through the years. Enzo grows from a cute puppy to a big dog and life around him changes fast. From watching old races on TV with Denny to welcoming a girl in his owner's life, Enzo is a not-so-silent observer of it all.
Emotions start rolling very early into the film, when Enzo poetically talks about Denny's passion for racing and how he feels most alive when on a track, the comparisons with F1 champion Senna and profound dialogues like, "no race was every won in the first corner" are thrown into the mix to elicit an emotional response. Much like his character Jack in the NBC family drama This is Us, Ventigmilia's character in The Art of Racing in the Rain too is of a hardworking, honest family man. There are various moments in the film where one could be angry at Denny but Ventigmilia's charm does not allow for that to happen. The joy in his eyes when he sees his daughter for the first time more than makes up for him missing her birth because of an important race. What sets Denny apart from other similar characters is that his ambition to drive does not exactly come at the price of his family life; he does not get obsessed with racing and forget about the people at home. He seems to be genuinely struggling, making the character all too relatable.
Amanda Seyfied as the kind-hearted Eve adds to the film's romantic appeal. There are no dramatic fights with Denny over him prioritising work, she understands – a bit too much if you ask me. She continues to support his dreams and encourages him to race come what may. Enzo, who was first skeptical of Eve when she came into Denny's life, grows to love her. A scene where the dog cautiously lays its head on a pregnant Eve's belly is heartwarming and in the simplest of ways represents the most special of connections between humans and animals.
Laced with emotions, a heartbreaking tragedy that turns Denny's life around and a surprise meeting years later all make The Art of Racing in the Rain an endearing watch. If you're the kind of person who cries at the movies, I would advise you to keep a box of tissues handy. However, once you're done watching the film, there will come a moment of realisation, and just as I did, you will probably ask yourself too: "Was the film really that powerful or was I being emotionally manipulated the whole time?"
A journalism graduate, Zoha's core areas of interest include human and gender rights issues, alongside which she also writes about gender representation in the media and its impact on society.
Next