Conversations in Clay and Glass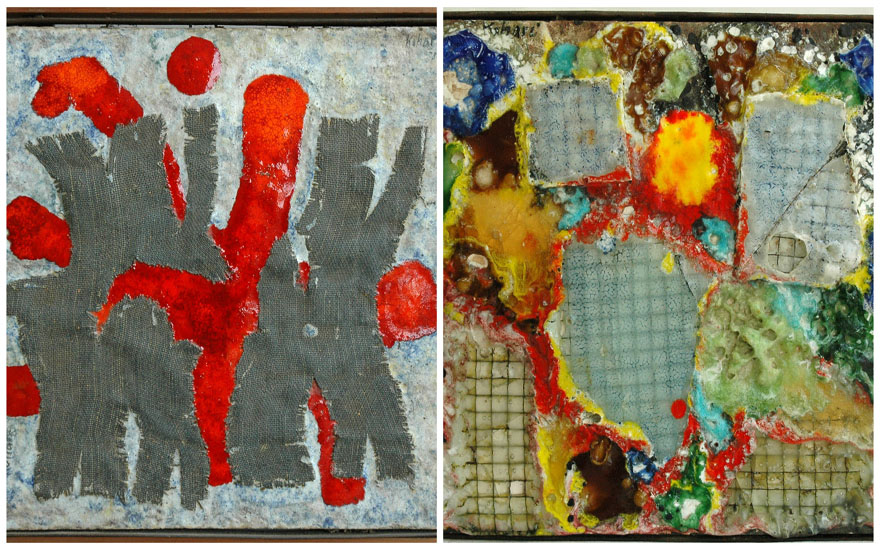 Masood Kohari's recent exhibition at VM Gallery showcased a body of work that covered a career spanning five decades. With several dozen glass and clay pieces, and a portfolio of drawings, it was close to an abridged retrospective[mojoitem platform='wordpress' type='themes' item='popular' quantity='3′ seller=" aff="].
Kohari, who started his career in Karachi as a self-taught painter in the late 1950s, received early success and his art was in considerable demand. However, on the advice of Shakir Ali, he decided to challenge himself and trade the canvas for clay. Although this was a medium not tested by Pakistani artists, it did not in any way deter Kohari, who had to travel to Gujranwala and later to Gujrat to learn the craft from potters and use their kilns.
Kohari's seminal contribution to the field of ain Pakistan has been his innovation with a high-temperature glaze palette with lush reds as its hallmark. His sensibility, however, remained painterly and he learned to make the glaze emulate spontaneous brush work and mark-making. Kohari, who began with basic facilities in Gujranwala, continued his search in France, where he later set up a kiln in his home and taught chemistry to fellow artists. Always one to push the bar, his next step introduced scraps of metal mesh embedded in the glazed surface that needed yet another kind of fire control. The results of these experiments produced his acclaimed 'Fire Paintings.'
'Fire Paintings' are densely worked tiles with rich polychrome glazes and embedded metal that were highly experimental for their time and fetched several awards. A selection from the series was displayed at the exhibition and its iconography ranged from amorphous forms with swirls of glaze and delicate trailing that spread like a strain to compositions that follow a geometric logic with textured patches of colour and wire mesh. The mesh, with its frayed edges, seemed to disturb the gloss of the surface and resonates with memories of expressionist collage.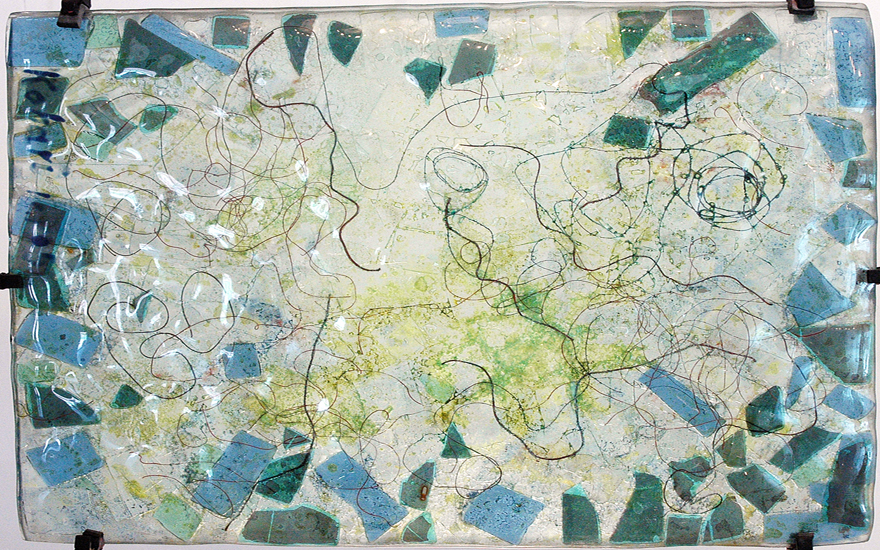 For Kohari, the transition from clay to glass extended the language of textures in which transparency with minimum colour gained centrality. He studied the glass coming out of Biot and Blangy sur Bresle in France and Murano in Italy and then returned to Pakistan to create works at a glass factory in Gujrat.
In his journey from clay to glass, Kohari is seen shifting his concentration to the integral nature of his medium to explore layering possibilities to the optimum. As glass slumps into concave and convex surfaces to form a micro topography, movement is frozen in the layers. This terrain is sometimes embedded with fine strokes and splashes of colour or suspended strands of wire and mesh to form linear patterns. Slumping, fusing, casting or melting glass pieces on the surface, even sprinkling crushed glass, are among the techniques used to invigorate the matrix. When the glass becomes opaque with a heavy-handed use of gold and silver stains and densely buried iron and copper wire, it visually finds a place somewhere between the clay slab and glass sheet. The few three-dimensional works in the exhibition are fashioned from found glass objects fused into forms with protruding copper wires forming a halo around them.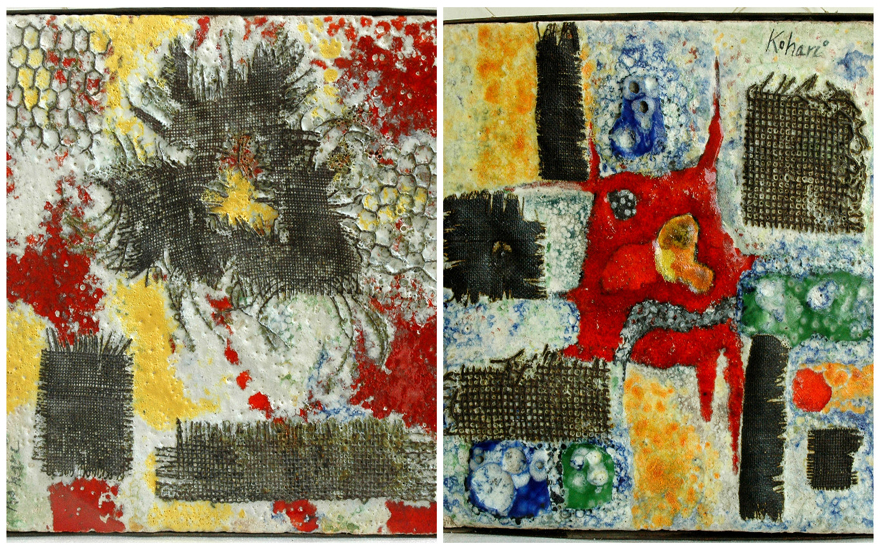 Each glass work on display is attached to small bulbs placed behind it that illuminate the inner layers. Unfortunately, the dark walls of the VM Gallery and the lack of adequate focused light to support the attached light means that the work was not exhibited at its best. Presently, the lighting in most galleries is suitable only for medium-sized wall works, and if over-sized works or free-standing pieces need to be displayed at various levels or away from the wall, it falls short.
The earlier works in the exhibition are a part of Kohari's collection and he has deliberately retained the pieces that he views as landmarks in his journey as an artist in the hope that they can be housed in a museum some day. This is not an unreasonable expectation from a master who has devoted a lifetime to his art. It's time a museum was built to display the work of artists like Faizi Rahamin, Nasir Shamsie, Sadequain, Bashir Mirza, Ahmed Pervez, Kohari and others who laid the foundation of art in Karachi — the city which has become a major art hub today and boasts the largest number of art institutions and art exhibitions per week. A befitting location would be one next to the Frere Hall in the Bagh-e-Quaid. Along with the Flag Staff House and PACC (the Sketch Club at PACC was the first formal meeting place for artists) close by, a much-needed cultural complex can evolve. When the Quaid invited Attiya Begum and Faizi Rahamin, two stalwarts of culture, to relocate from Bombay to Karachi and play a role in enlivening the city's cultural landscape, he envisaged a vibrant art, literary and theatre scene for the metropolis. The onus is now on its citizens to keep his dream alive.
The writer is an art critic and curator. Her work covers art criticism, art history, curatorial projects, art education and art activism. She has been regularly contributing to national and international journals since 80's.