Persons living with disabilities (PWDs) are the world's largest minority. Around one billion people live with some disability, varying in degree and type. In this way, every seventh individual faces a minor to major disability.
In the 72 years of Pakistan's history, PWDs have been denied their fundamental and civil rights. They exist at the lowest rung of society, are not catered to and left to their own devices. For children with disabilities, discrimination often begins in the home, as even the family deprives them of their basic biosocial and psychological needs.
While discrimination against PWDs emanates from society, the state has done little to correct the attitudinal approach towards them. They are often addressed in derogatory terms and not given the respect and sympathy they deserve.
Essentially, a major issue they face is suitable transport. There is hardly any accessible infrastructure and public transport does not cater to their needs. Health services are inadequate and often inaccessible. They are malnourished and in many cases, cannot reach their age of adulthood. How are they to secure employment, lead meaningful lives and be integrated into society?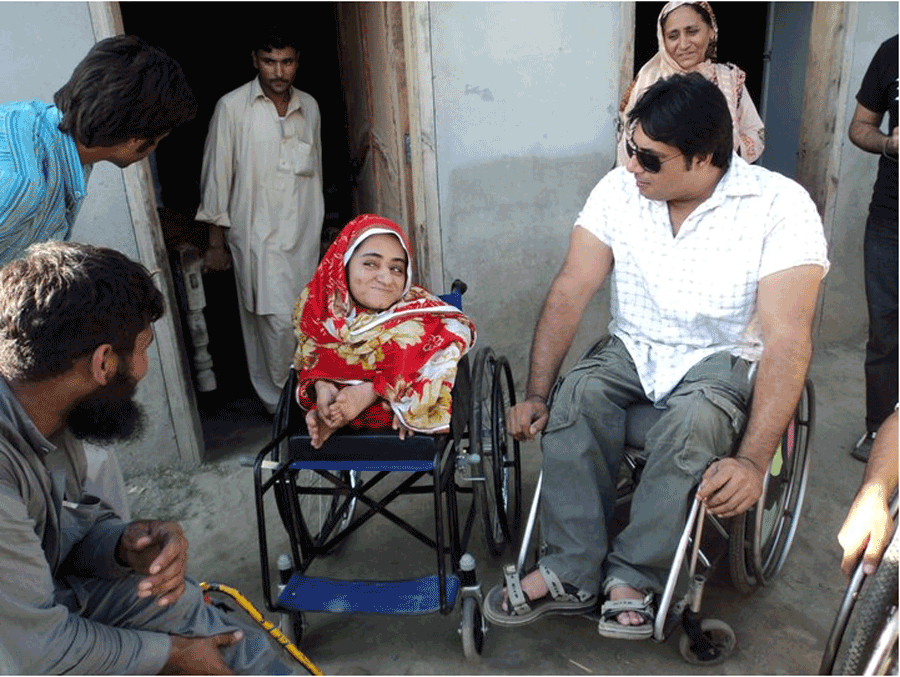 The PWDs in Pakistan lack easy access to The National Identity Card (CNIC)-issuing authorities, to get themselves registered as citizens with special needs. So far, only 193,000 individuals have been issued special national identity cards as citizens living with disabilities. The National Database and Registration Authority (NADRA) claim their offices are accessible, but again, without transport and infrastructure, it is difficult for PWDs to access their services. They are supposed to go through a myriad of departments, ranging from social welfare to district hospitals, to furnish documents that show they live with disability. Only then will NADRA issue them special identity cards. And once that special CNIC is issued, a PWD can avail special fares and facilities.
Children living with disabilities cannot attend schools due to infrastructural barriers. Only 2 percent of these children have access to special education institutions. Meanwhile, women living with disabilities are often confined to the four walls of the house.
While the Constitution does guarantee rights to all citizens, there is nothing in the law to penalise those who discriminate against PWDs. Strikingly, at the national level, there is no comprehensive legislation dealing with the PWDs. There is only one act, that too a presidential ordinance dating back to 1981, which provides a quota for employment. But it does not talk about dignified employment opportunities for persons living with disabilities. Clearly, it is an outdated ordinance – it deals with disability only from the medical perspective. It does not talk about how to make public services accessible to PWDS nor does it deal with the discrimination they face in the workplace.
With time, some measures were taken to address their concerns, but these are superficial at best. Fares in public transport were relaxed, but the appropriate infrastructure which could make transport accessible was missing.
Lately, Pakistan has been making some progress, albeit slowly. On September 25, 2008, Pakistan signed the Convention on the Rights of Persons with Disabilities (UNCRPD,) and three years later, on July 5, 2011, ratified the instrument. This made it obligatory for Pakistan to legislate to safeguard the rights of PWDs.
Reaching out to the PWDs is a provincial subject. Each province has to safeguard their rights. Last year, the Sindh and Balochistan assemblies passed bills aimed at empowering PWDs. Gilgit Baltistan also adopted a disability bill and there are reports that a bill might be tabled in the Punjab Assembly as well.
Meanwhile, as of now, the National Assembly is pondering over passing the ICT Rights of Persons with Disability Bill, 2018, a bill presented by the Human Rights Ministry. This will be the first bill to be passed in Parliament by the ruling Pakistan Tehreek-e-Insaf government, which otherwise rules through executive fiats and ordinances.
There is growing realisation of the need to focus on the needs of PWDs, but translating that realisation into action requires constant urging. This applies as much to parties as to non-governmental organisations.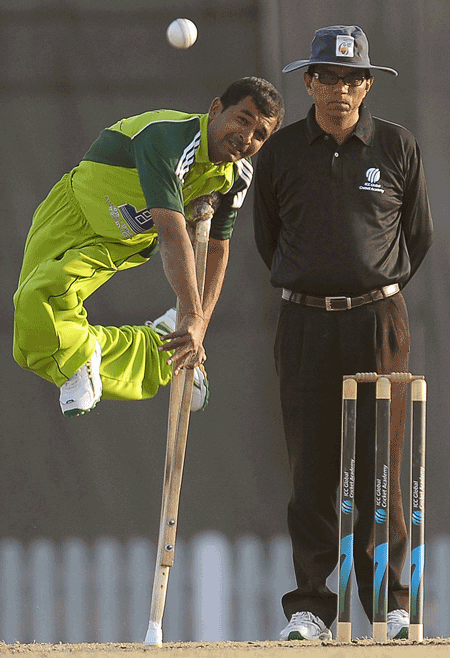 The three major political parties have pledged to mainstream the PWDs in their party manifestos. The PPP not only passed a law in Sindh, but is also leading on many fronts for the passage of a bill in the National Assembly. The PTI wants to pass it too, to show its positive side. The PML-N is supportive, but needs to be more proactive. A consensus-backed bill, supported by these three parties, will give a rare message of unanimity in these times of polarisation.
As the next step, parties should provide space to the PWDs in their fold. Without political inclusion of persons living with disabilities, political will and commitment cannot be increased. If other minorities are included in the political process by statute, the PWDs should also be there.
Mainstream civil society has vigorously campaigned for the rights of women and transgenders, but similar enthusiasm missing for the PWDs is. It is imperative that the whole effort be shifted from a medical and charity-centric approach to a rights- based one, and it is up to civil society to ensure that.
Next