"Some PML-N and PPP members joined hands with the extremists against Atif Mian's appointment" Fawad Hussain Chaudhry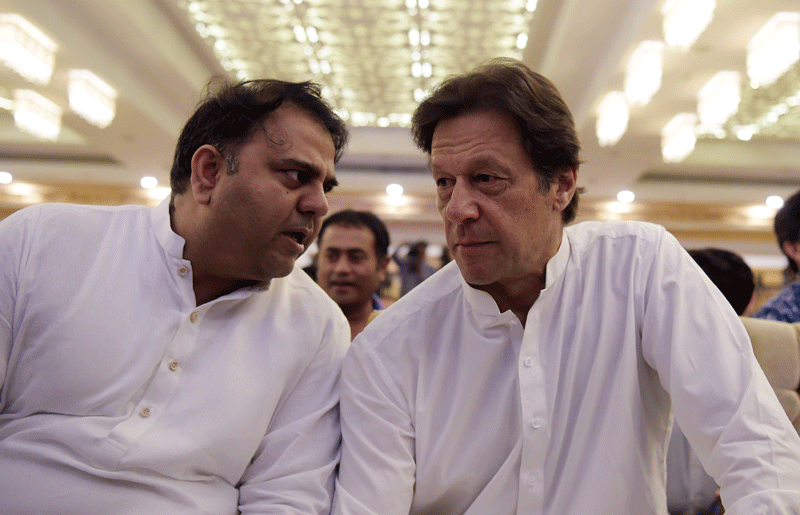 Do you feel/believe religious extremism is on the rise?
Frankly, if we talk about numbers, it's not on the rise. In fact, the poor vote turnout in the extremists' favour shows that it's on the decline. But the problem is that these small groups make a lot of noise, and on top of that they can kill you.
You appointed Atif Mian to the Economic Advisory Committee. When questioned about this, you took a firm stand. And then you stepped back. Was the pressure insurmountable?
Of course! There was tremendous political pressure – and what's disappointing is that most of it came from the two main political parties, the PML-N and the Pakistan People's Party. They played the religion card. PPP's Deputy Speaker in the Sindh Assembly, Shehla Raza, came out very vocally against his appointment. PML-N even submitted a resolution in the National Assembly against this. And ANP joined them. So almost the entire opposition came together against this. As I said before, this segment is not too big – it is small in number. But when the main opposition joins them, it becomes lethal.
Wasn't there dissent against Atif Mian's appointment within your party as well?
Yes, there was dissent within the PTI as well. It wasn't very hard to handle though. Had mainstream opposition parties not made an issue out of it, had they supported this decision, we could have managed the dissent within our party and it would, in a way, have sent a strong message  that all the parties are on one page regarding this. But when those parties joined hands with the extremists, we had no option but to withdraw.
What are Prime Minister Imran Khan's views about the Atif Mian issue?
He is, of course, very disappointed. We appointed him. But frankly, there was no way to stand up to that pressure.
Do you believe people from the religious minorities should be allowed to hold important positions?
Why not? Pakistan is not just for the Muslims, but for all citizens. It is every citizen's right.
Your manifesto says that you will ensure the rights of minorities, you will act against hate speech and ensure the minority quota in all government departments. But you caved in to the pressure without putting up a fight. Given this, how can the minorities believe you will ensure they get their due rights?
Atif Mian's episode was very unfortunate and revealed the weaker side of the state.We have assumed office very recently, and the state we inherited is neither economically, nor administratively strong enough to take a stand on such sensitive issues right now. We needed to be more prepared to deal with such backlashes. So we have started to do our homework now.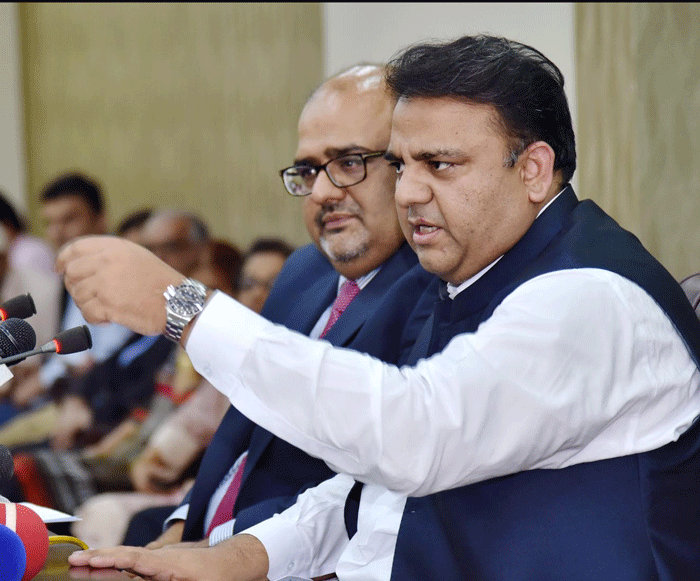 Why is it that we cannot see anyone from any religious minority group in your cabinet?
Well, the ministerships are still being awarded; the process of cabinet formation is not over yet. Hopefully we will have a minister from a religious minority very soon.
What is your personal analysis? Why do you think religious extremism is rampant?
My analysis is that for about two decades the state was not clear about whether it should establish its authority and writ over violence and extremism, or not. In fact, all that time, I feel the  state was partnering with the extremists, instead of partnering against them. And that's what makes religious extremists look more powerful. Then, when mainstream parties join the fray and use politics to play politics, it makes it even more complex and harder to counter. Finding solutions to deal with this kind of a complex problem, needs a joint effort by all the stakeholders.
What, in your opinion, are possible solutions to counter religious extremism?
One thing we all must know, is that modern state systems are knitted in a way that one person alone cannot do anything or make any difference – be it a Prime Minister, a minister or anyone else. Everyone is equally responsible. What our government is doing right now is devising two types of solutions: long term and short term ones. For the long term, we need to build an anti-extremism narrative, and that we are trying to do through institutional reforms. To combat religious extremism and sectarian violence we have a very thorough educational reforms plan on our agenda. We have constituted a high level committee under Shafqat Mahmood, Minister for Education and National Heritage, for this purpose. We are bringing one syllabus for all – formal educational institutes like private and public schools, and informal institutes like madrassas. So, madrassas will be revamped, schools will be revamped and we are trying to create a 'one-certificate' system like India has.
The short term solution is to break down the financial support structure of the religious extremist groups. To that end, our Finance Ministry is trying to put an end to the hundi and hawala system which allows them to channelise their funding, and avoid its detection and reporting. We have, in fact, already conducted one unannounced operation against this mafia and 33 very prominent people involved in hundi and hawala have been arrested from Peshawar and Karachi. We are also going to be making changes in the State Bank mechanism that will help us monitor the transactions more effectively. You will soon see the difference.
In how much time will the educational reforms taking place become evident to the public?
We have already created a task force for this purpose, and they will come up with a report within three months.
How does your administration propose to combat the problem of brain-drain in this strangled economy?
This is a very important question and I must tell you here that we are receiving hundreds of resumés from Pakistanis living abroad. They want to come back and work here. This is the power of Imran Khan. Now the problem in every government institution is that currently more people are hired than required, and on top of that, most are incapable of contributing anything to those institutions. For example, the Human Resource departments that we have in PTV and Radio Pakistan are pathetic. It is the same case with PIA, the Civil Aviation Authority, banks, etc. In the last 30 years or so, the quality of human resources and development has gotten unprecedentedly worse. This is a project which is very close to Prime Minister Khan's heart.
You have mentioned PTV. We know PEMRA is to be replaced by a unified regulatory authority. How would that help?
We have a digital media regulator, we have a print media regulator, we have an electronic media regulator. But we live in times where our mobile phone is our newspaper and our television. This is our digital media and it just doesn't make sense to have three different regulatory bodies to basically regulate one thing. These authorities have their own setups, offices, cars, etc, but no one there is working. One regulator is enough to regulate all three simultaneously. In the print media, the biggest problem is piracy. For example, suppose Newsline comes out in print one day,  and the next day it's available, courtesy piracy, online. Now who is going to buy the magazine? That is  also what needs to be paid attention to.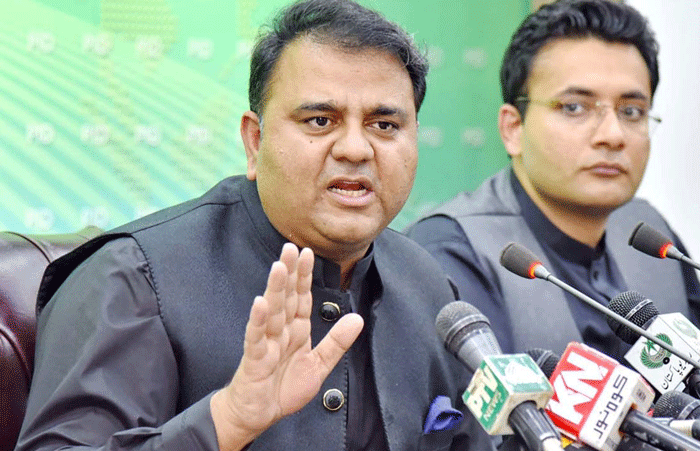 All the bureaucrats in important positions right now are there from the previous term. They were appointed to these positions by the previous ruling party. And either you haven't made any new appointments to those posts, or the people you have appointed are close to the previous ruling party. A case in point: Chairman, Federal Board of Revenue (FBR), M. Jahanzeb Khan. What is your take on this?
Yes, there are many such appointments. When they were crafting the American Constitution, Thomas Jefferson asked to reduce the tenures of individuals holding office. Because, if, for instance, a person is ruling for the ninth year intermittently or in succession, you are going to see democracy turning into a dynasty. When one is in power for 30 years, that's not democratic, it's dynastic. We are up against a dynasty. We have successfully dislodged the main players, but there are people from that dynasty in every government department and institution, and it will need time for this to be fixed. And frankly, we don't also want to give an impression of political victimisation by removing people from their positions.
What is your government doing about the Model Town case?
The High Court has exonerated some of the key persons involved, and this is certainly a setback. But we will take this case to the Supreme Court and the prosecution and police and all the authorities will have to book people involved in this heinous crime against humanity.
What is your government's take on the Saif ur Rehman issue, the cars found in his factory under Qatari number plates, and the cars that went missing?
That's a huge scandal – Mr. Saif ur Rehman is prone to scandals. This isn't the first time we are listening to the reports about his involvement in scandal. This needs to be investigated.
Couldn't Zulfi Bukhari's appointment as the PM's Special Assistant on Overseas Pakistanis and Human Resource Development have been deferred until after his name had been cleared  in the NAB investigation?  
The kind of case he is facing here is a bit confusing. His businesses are in Britain, he made an offshore company there, he doesn't have any business in Pakistan, so if he is evading taxes, it is for the British government to look into it and take action against him. Pakistan has nothing to do with that.
Next