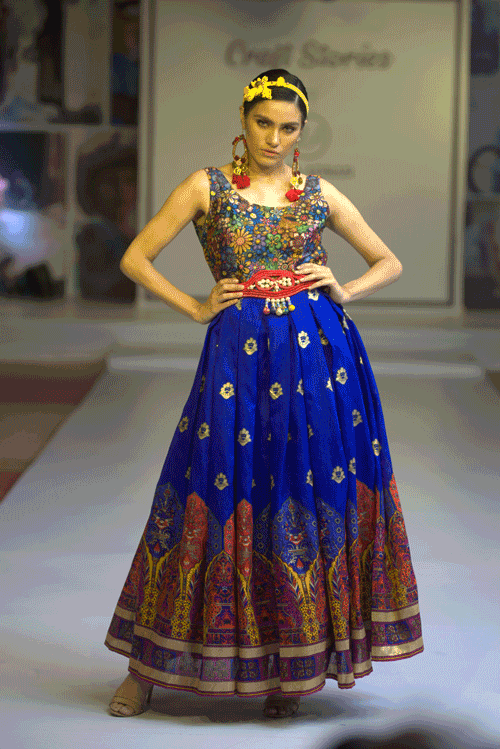 A collection of intricately designed jewellery, each piece the brainchild of a refugee, and aptly titled 'Craft Stories,' was showcased at the Serena Hotel in Islamabad.
Presented in front of an exclusive audience, the event was a celebration of the artistry of refugee men and women who worked under the guidance of ace designer Huma Adnan of FnkAsia, to put together a stellar collection of unique, handcrafted accessories.
"I have always been one to empower and encourage women with the will to follow their aspirations," said Huma, who collaborated with the United Nations High Commission for Refugees to train refugees from Afghanistan, Somalia, Yemen, and Uzbekistan, in the art of jewellery design.
Preceding the showcase of designs was a six-month training period, during which Huma helped the refugees develop a design aesthetic, enabling them to create pieces of their own.
Maryam Nafees, Frieha Altaf and Fauzia Aman were among those who walked the ramp to showcase the unique designs.
The collection, which will be available both online and at Adnan's flagship store FnkAsia, aims to provide the refugees with a sustainable means of livelihood, and serve as the first step on their road to financial independence.
A journalism graduate, Zoha's core areas of interest include human and gender rights issues, alongside which she also writes about gender representation in the media and its impact on society.
Next