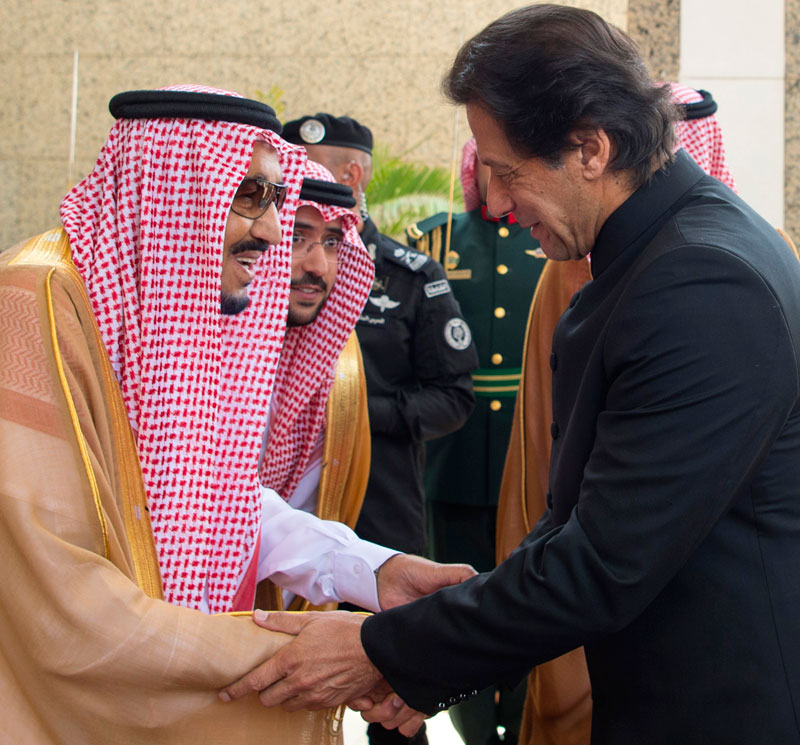 A consequence of Imran Khan's visit to Riyadh last month was that Saudi Arabia became the third investor in the China-Pakistan Economic Corridor (CPEC). A Saudi delegation will visit Pakistan in the first week of October, to sign an investment deal with Islamabad, according to Foreign Office officials. Pakistan Tehreek-e-Insaf (PTI) Central Deputy Secretary General, Usman Dar, claims that the deal is worth $10 billion.
Riyadh's addition to CPEC comes days after Chinese Foreign Minister Wang Yi's three-day visit to Islamabad, where he met with PM Imran Khan, President Arif Alvi, Army Chief General Qamar Javed Bajwa and Foreign Minister Shah Mehmood Qureshi, among other officials, in a series of talks centred around CPEC.
In a statement released on September 24, Chinese Foreign Ministry spokesperson, Geng Shuang, said, "An important consensus with the Pakistani side has been reached to accelerate CPEC construction, and the achievements by both sides in promoting the plan are obvious to all."
In addition to speeding up the ongoing work on CPEC projects, the acceleration of the economic corridor included getting Saudi Arabia on board as the third investor. What it also included was a review of the projects, with the PTI-led government expressing dissatisfaction with some of the agreements. Officials reveal that Beijing has agreed to review some of the deals.
"The previous government did a bad job negotiating with China on CPEC — they didn't do their homework correctly and didn't negotiate correctly so they gave away a lot," said Abdul Razak Dawood, Advisor to the Prime Minister on Commerce, Textile, Industry and Production, and Investment, in an interview with The Financial Times. 
"Chinese companies received tax breaks, and have an undue advantage in Pakistan; this is one of the things we're looking at because it's not fair that Pakistan companies should be disadvantaged."
However, while Dawood later said his words were taken 'out of context' and the government did its best to downplay the reports of CPEC review, the former finance minister, Miftah Ismail, confirmed that there indeed are tax exemptions for Chinese companies in CPEC.
"If you can give tax exemptions to British companies, to German companies, why can't you do the same with the Chinese?" asks Ismail. "The agreements say that the tax being paid to the government can be included in the tariff. So even if you tax these companies, it won't make any practical difference to the final cost."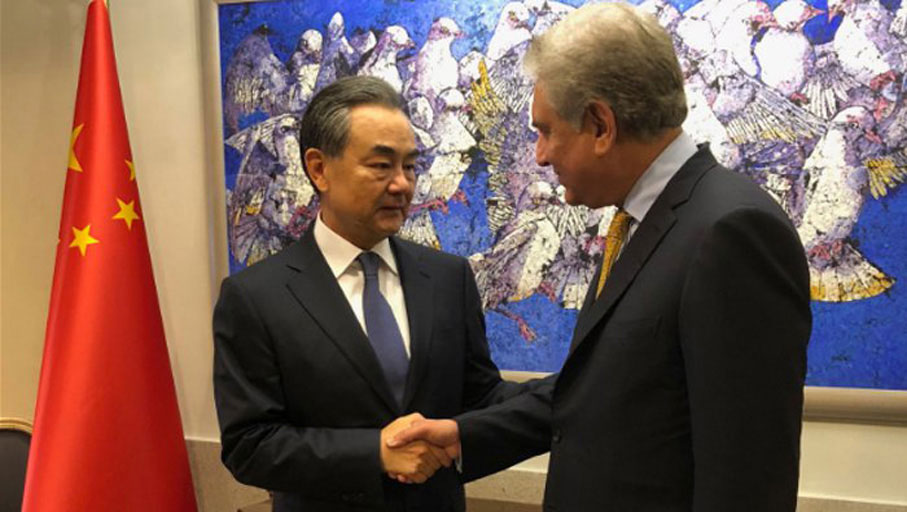 Other concerns raised over CPEC agreements is the loan interest in excess of 20 per cent, insufficient charges for the transportation of Chinese cargo goods and irregularities in the contracts.
"A minister cannot decide the fate of CPEC on his own," says Pakistan Muslim League-Nawaz (PML-N) Senator, Mushahidullah Khan. "The agreements are binding on the Pakistani government. Any review needs to be approved by the Parliament and cannot just be finalised by the cabinet." 
PML-N insiders maintain that party members are ready to oppose any proposed changes to the CPEC agreements that are presented in Parliament. However, investors and businessmen are adamant that many of the deals are lopsided and need to be reviewed.
"The tax system should be simplified and the tax base expanded. There needs to be a level playing field so that no investor is disadvantaged," said Overseas Investors Chamber of Commerce and Industry (OICCI) President, Irfan Wahab Khan, adding that trade deals and bilateral agreements should also be reviewed.
Government officials reveal that apart from CPEC deals, Pakistan has also conveyed that it also wants to renegotiate the terms of the Free Trade Agreement (FTA) in meetings with Wang Yi. Phase II of the FTA has been under deliberation for the past six years, with Islamabad conveying to Beijing that it wants an increase in the share of exports.
"We should get more out of the FTA to service our debt through exports. This would bring more balance to our agreements with China, and further strengthen our relations with them as well," says former caretaker finance minister, Salman Shah.
Beijing agreed to give Islamabad a $2 billion loan in July, when the rupee touched 130 against the US dollar. This was the culmination of a 12-year period, where the Pakistani stock exchange plummeted from being Asia's best to the world's worst performing. 
At the end of the previous fiscal year, Pakistan had $18 billion worth of current account deficit, which amounts to 5.7 per cent of the GDP, with the budget deficit having crossed Rs 2 trillion. With a bludgeoning debt crisis, Pakistan is likely to go for a 13th International Monetary Fund (IMF) bailout.
Finance Minister Asad Umar is trying hard to avoid going to the IMF, and the deal with Saudi Arabia and any review of CPEC agreements could go a long way in helping him achieve that. Umar has also long been a critic of the lack of transparency that the PML-N government exhibited in CPEC deals, which is what the government is seeking to overturn as well.
"Yes, there is truth in the claim [of the opaqueness of CPEC agreements]," concedes Miftah Ismail. "But there is also a case of lack of effort being put in by the government and the media critics of those agreements. Some of the details are right there on the official websites."
Next