Interview: Nayyar Ali Dada
The morning after the Governor's House in Lahore was opened up to the public, pictures surfaced of how the colonial estate had been trashed by throngs of visitors. A week later, news came about the collapse of a small bridge as a large number of people stepped on the structure, despite the administration's warnings. 
The PTI government's plan of turning estates in Sindh and Punjab, such as the Governor's Houses (which open to the public once a week on Sundays) and the Chief Minister's Houses, into public access areas is well known. A committee, headed by National History and Literary Heritage Division Minister Shafqat Mahmood, has been formed to conceptualise a plan on how best to take the matter forward. But after the debacle in Lahore, many feel that perhaps not enough thought has been put into the matter. 
 Nayyar Ali Dada, the country's most renowned architect who is perhaps the senior-most member of the committee, spoke to Newsline.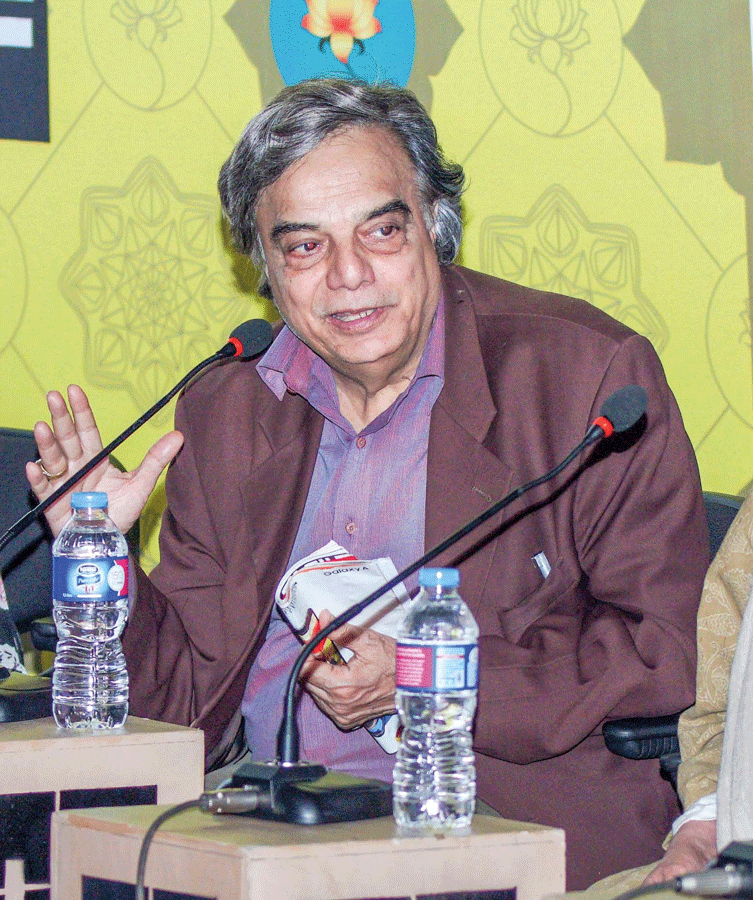 What happened in Lahore was atrocious. Were no systems in place to maintain the sanctity of the estate?
No, it's been done hurriedly, and not on a permanent basis. It seems announcements were made on the presumption that there is demand for the purpose. The proposal has yet to be taken up seriously. You don't just open up places that are immaculately manicured and maintained, with lakes, pools and good landscapes, without proper planning. Otherwise, there is bound to be rough use and interference.
It seems there was a hurry to cash on the gesture. The Governor Sahib may have thought that it may take too long, so he made the decision on his own.
These decisions need to be better coordinated, even if it takes some time. That's better than going about these affairs in a hurry, and losing the true spirit in the process.
There are complaints that the Governor's House was perhaps the only place in the city which could house international dignitaries.
 The state guest house offers the same kind of premises, and it dates back to the same era. It has adequate security. But that is also not being utilised to its full potential. Even though it is being maintained well, it has hosted just four guests in the last two years. That's what the papers say, you don't know if it's accurate or not.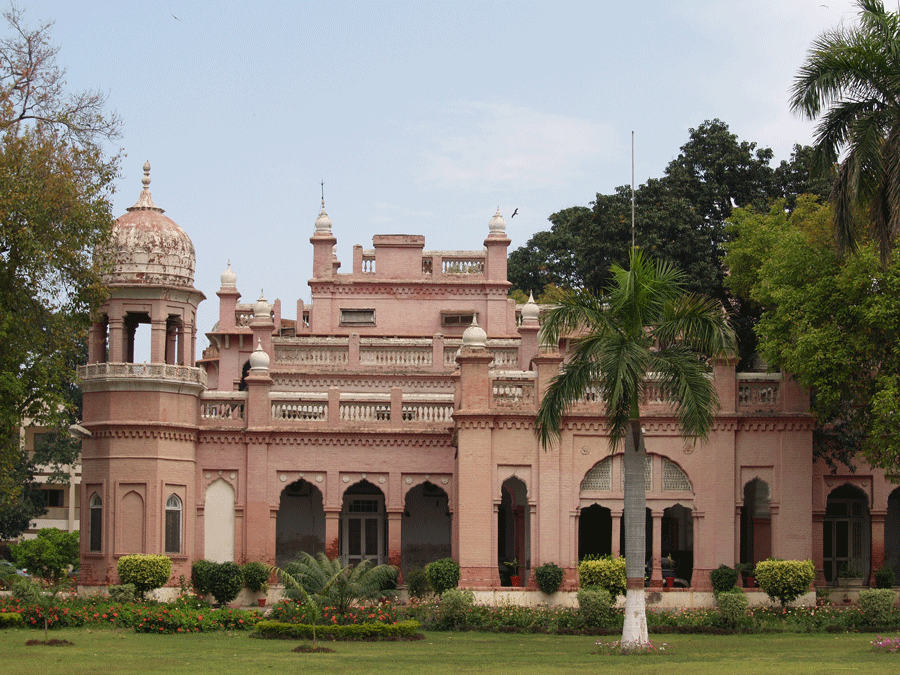 There are rumours that the estate will be turned into another art gallery. Is there enough traction in the art scene to warrant the need for yet another gallery, considering of course, that the Alhamra Gallery is right around the corner?
Turning the Governor's House into an art gallery was just a casual remark. Setting up a museum at the premises is thoroughly justified. If the wall comes down, and a fence goes up instead, the landmark site can become something like Hyde Park. This will transform Lahore. 
Half of Lahore Museum's collection is lying abandoned in its basement – so there is a need to expand the city's museum scene anyway. That the existing museum is not very well kept is a different matter. Of course, it should be maintained better, and there should be more museums. Islamabad is the only capital in the world that doesn't have a museum. The cultural scene hasn't figured as too high a priority for previous governments. 
There is nothing wrong with having more than one museum and library in a city. That has been our intent so far. But first things first. Places like the Governor's House should be put to public exposure and use. So the decision so far is to look after it, as it is. And it can also serve as a museum and house displays of artifacts.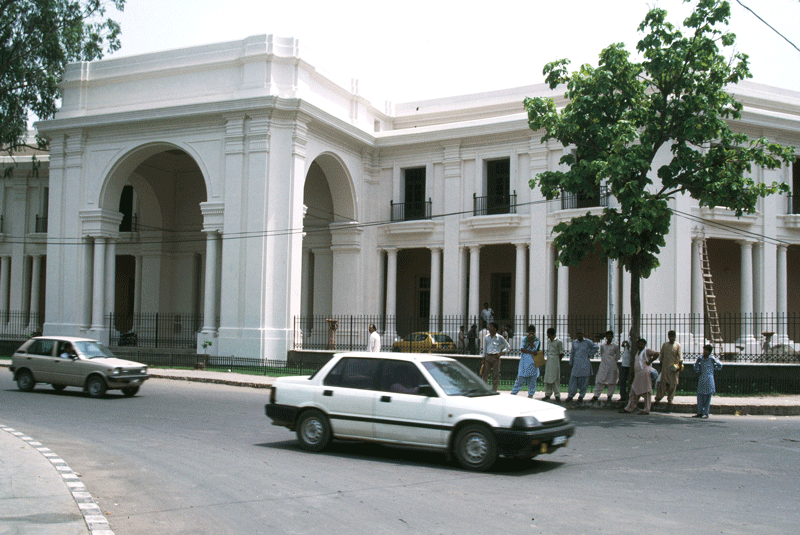 Buildings such as the Governor's House etc. are part of our culture and history. Is there a need to sensitise people about how important these buildings are, in the hope that they will in return take better care of them?
Sure, but that is a secondary priority. If the public is not bothered about these places, or does not value them, it does not mean that they shouldn't be made available to them. We need to improve our cultural understanding.
 Some of these estates are like little communities, complete with schools and dispensaries and what not. Where do they feature in the committee's proposals?
The enclave with schools and staff and guest residences will be retained. We're operating on the principle of frugality. None of these projects should cost money, if you're spending money, you're going against the spirit of the project.
While none of the built structures will be demolished, the old buildings and the greens will come into public access.
Our plan is to have ticketing. A nominal fee for entrance. Look at Race Course Park – it's an excellent facility for the middle and lower middle classes – the place is thronged by a large number of people, they are delighted, and they use it very well. It's well maintained, it's kept clean, there is a parking. That's the kind of discipline we expect to have at these new spaces to be opened up for the public. 
What were the overarching principles on which the committee's recommendations are based? 
There were three basic principles – one was to establish the spirit of frugality – that nothing is being lost or demolished or reduced – except that a public servant is being transferred to a smaller building.
There are two other areas in which we're poorly placed as a nation. We have no respect for our culture, and we have never indulged in looking after it. Now, we are trying to enrich the culture which comes through libraries, museums and art galleries.
The other neglected area is nature – the environment. The city of Lahore has no lungs. It used to be a city of gardens, where are they now? Walls have come up on the pretext of security. You can't see the Government College from The Mall anymore because of the walls. You can't build confidence against terrorism just by hiding behind barbed wires.
So we are touching the environment side as well by upholding the balance of concrete desert and greens. 
We are also looking at the option of establishing a public library. The one in purani Anarkali is all but abandoned. It can be shifted to a different location.
Is the Governor's House the core focus here in Lahore or do you have any other buildings in mind?
We have a few other interests in Lahore. There is the Chamba House, where the maharani of Chamba had a small but attractive palace. There they had these horrendous torture houses of the National Accountability Bureau. Then, they also made these strange flats for government servants. The principle of frugality will be our benchmark for interventions in these places. 
The maharani's section should be fenced and put to public use. It could be a library, or some other similar facility. These are very rare places of pride and they shouldn't be locked in and used by a single department, or person.
Going by that standard, the Freemason's Hall is one of Lahore's most iconic buildings. Would it be put to similar use?
We had restored the Freemason's Hall, and converted it into a crafts museum. But the Mians took it over and turned it into their personal dining hall. Later, the Chaudhrys also tried to expand it, but we put our foot down, saying that this is a protected building and can't be meddled with. But they took the backyard and dug it up to make banquet halls. We are still considering what can be done with it. The crafts museum is an option. We have ideas, but to execute them requires delicate deliberation and thought. And people who are being affected by the decision and plans, like the Governor, should be taken on board and made stakeholders. That being said, the committee's responsibility does not include coordination. We have a conceptual role. These committees are working in a devolved framework, with each city having its own set of people to make recommendations. 
All I know for sure is that if the plan is implemented the way it has been conceived, Lahore will be a totally transformed city visually. 
How long do you think this entire process will take?
I don't know for sure. We had a great first meeting with lots of enthusiasm, but since then, progress has been lukewarm.  
The writer is a journalist based in Lahore. He is the current managing editor of MIT Technology Review Pakistan, a bi-monthly science and technology magazine.
Next