Opinion, People, Viewpoint
The heads of women-specific NGOs in Pakistan, who have worked extensively with women and on issues pertaining to women, write about the gains women have made so far and the ground that still needs to be covered in their respective areas of expertise.
"The emerging situation is a nightmare for women"
— Sheema Kermani
Founder, Tehrik-e-Niswan
In the last 30 years women in Pakistan have come a long way, but now it seems that we are regressing. Thirty years ago, my friends and I were dreaming of women's liberation. Now, even the term equality seems too revolutionary. The challenges we now face are more bruising than they were ever before. The rise of fundamentalism in our society is the biggest step backwards and there seems to be no stopping it. Even though women are working in all fields of industry and labour, the contradictions are enormous.
The universal 'division of labour' between the sexes was, in fact, the apportioning of daily drudgery to the female, so that the male could indulge his appetite for sport, play, dreaming, ritual and artistic expression. In today's world, it is understood that women can do anything that men can do. But in Pakistan, do we even agree that women should have equal pay for equal work, be equal before the law, and do no more housework than men do? No. In fact, the emerging situation is a nightmare: don't allow girls to get education, burn girls' schools, don't allow women to go out and work.
My own experience through my involvement with Tehrik-e-Niswan's mobile theatre, when we go to communities to perform, is that girls are ready for a change in their lives. The reality is that all of the work that women do, most of it is unpaid, and what is worse, unappreciated. Every day we hear of women being abused. Every day we hear of new kinds of atrocities perpetrated on the minds and bodies of women. We have come a long way, but the way has gotten steeper, rockier and more dangerous. I feel, that once again, it is time to start getting angry. We have no choice but to turn and fight.
— Sheema Kermani
"Positive changes for women in our media are on the horizon"
Tasneem Ahmar
Director, Uks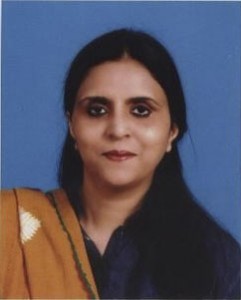 Having been a journalist and a teacher of mass communication, I was disturbed (and at times agitated) with the portrayal of women in the Pakistani press. I was also concerned about the lack of realisation among the NGOs/CSOs (Civil Society Organisations) about the insensitive reporting on women in the press, mostly the Urdu/vernacular press, but also at times the English press, and its impact on women's development. So I decided to establish Uks — a research, resource and publication centre on women and the media. The struggle to sensitise the Pakistani media on how to report on women and human rights issues, bringing them forward through our reports, newsletters and radio programmes, continues to this day.
Since the inception of Uks, I've been trying to promote gender equality in the media through sensitisation workshops and on-desk consultations on a number of issues, from the portrayal of women in the media to HIV and AIDS reporting. I have tried to challenge and change the mindsets of the male-dominated media across Pakistan and have urged it to show commitment to this issue by taking substantial and immediate action to ensure that the news media represents women and men in a fair and balanced manner. The success ratio, I feel, is still very low. I would say only a small section of the media has tried to alter its previous patterns of reporting on women. But even these little developments are extremely encouraging.
My other focus has been stressing the need for more women in the media. Uks' initiative of Pakistani Women's Media Network is aimed towards a better representation of women in the media, which also means more numbers. I personally feel that positive changes for women in our media are on the horizon with the new wave of ambitious, hard-working and focused young women — especially in the electronic media. I don't think anything is going to stop them from breaking the glass ceiling, getting to top positions and bringing changes in editorial and management policies, which would not only favour women in the news, but also those in the newsrooms.
— Tasneem Ahmar
"Rape survivors are reluctant to come forward and press charges"
— Nasreen Latif Siddiqui
Project Coordinator, WAR's working committees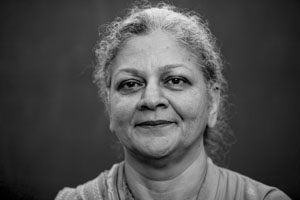 The slogan of War Against Rape (WAR), when it evolved as a subcommittee of Women's Action Forum (WAF) in 1989, was 'Breaking the Silence' around the issue of rape. Over the past two decades the silence has been broken on the public discourse level through awareness-raising activities, discussions and media presentations, but Pakistani society is still deafeningly silent on the issue of rape in the personal sphere.
An overwhelming majority of reported cases belong to the most deprived socio-economic sectors of society. Reports of incidents of rape — including adult male rape, incest, marital rape and date rape — in the relatively affluent sectors are derived from secondary sources such as gynaecologists, friends and family members. In all instances, sources insist on keeping the information 'off the record.' Rape survivors are reluctant to come forward and press charges for several reasons: social pressures, a total lack of trust in the state machinery, fear of persecution by the violators or their protectors and no hope for justice. This is glaringly evident in the case of the 'white Corolla criminals,' where, despite confession of multiple rapes by the accused and even reports, rape survivors and their families have abstained from agreeing to testify for fear of tarnishing the survivor's/family name or retaliation.
This silence can only be broken if there is a change in misogynistic and demeaning attitudes towards the relatively less powerful. Unfortunately, the gaps in the state systems lead to a conviction rate believed to be only 2-4% in rape cases that are taken to a court of law — that too, after a delay of many years. The state has failed in its duties for providing rights-based services, including a 'one window' police and medico-legal department procedure, better laws and swift justice inclusive of a witness protection protocol, crisis intervention and long-term rehabilitative support for rape survivors and their families, which are essential first steps.
— Nasreen Latif Siddiqui
"Civilian governments have done little for women's upliftment"
Najma Sadeque
Director G.E.G. Initiative, Shirkat Gah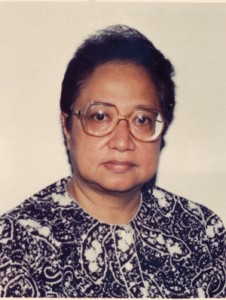 In 1975, when Shirkat Gah was formed, it was a conscious move away from the conventional social welfare/charity NGOs by focusing on raising consciousness and knowledge of women's rights and potential. Even though it was going slow, it was blunted further by the military dictator Zia-ul-Haq, the first head honcho in Pakistan to distort religion to silence women. Since then, it has largely been downhill.
Then, foreign funding became available for more progressive purposes, including research and advocacy. But even that has not been entirely positive. Despite the priority most donors give to women's development, it is cancelled out when the chauvinist male mindset is left unaddressed, a challenge taken up by only a limited number of NGOs. As for civilian, 'elected' governments, they too, have done little for women's upliftment, be it economically, socially or politically, notwithstanding their loud and assertive rhetoric. Placing a whole lot of women in political parties and parliament has made little difference when they have emerged from dynastic, feudal or tribal parties, family links with the military and narrowly ideological parties so obsessed with women that diktat on religion and social behaviour revolves around female suppression.
The NGOs and CBOs (Community Based Organisations) have been doing a better job of promoting women's rights than the government, and the more they do, the more the governments abdicate their responsibilities. But civil society groups can never replace the government's duties. They can only fill the neediest niches. Part of the blame for the problems of women falls squarely on the failure to educate and empower women, and to carry out land reform to enable women to be self-reliant, small farmers. Much of the formal industrial sector still lives off the backs of tens of millions of women and female child labour in the non-formal sector. Political awareness has to be extended beyond casting of votes to cover economic rights too.
As the saying goes, things will probably get much worse before they get better. Violence against women will remain a norm and we will remain a feudal/police or a military state.
— Najma Sadeque
"A fallback system should be laid down for victims of violence"
— Shahnaz Bokhari
Director, Progressive Women's Association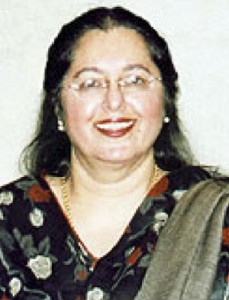 As an activist, I think the plight of Pakistani women is as depressing as ever, even after women's rights activists have screamed themselves hoarse for 62 years, demanding equality and the right to exist. Yet we are accused of being extremists and tarnishing our country's image by making public horrifying stories of abuse and maltreatment happening every day. Too preoccupied with dirty politics and power struggles, successive governments and political leaders have done little, if anything, at all to elevate her position, eliminate violence and address her perilous situation.
Struggle against discriminatory laws in the name of religion, which are maliciously used by men to control and punish women, is an issue the Progressive Women's Association (PWA) has been actively pursuing. Being chief coordinator of PWA, I was accused under the Hudood laws for abetment after I helped a battered wife, Shazia, escape. I received death threats, and my house and office were raided.
'Honour' killing is yet another major issue we have been working on. PWA opened an aasra in Rawalpindi, which catered to 30-40 victims of violence for seven years. I think violence against women's issues is now a mainstream issue, but we should move on — demand and establish a system of accountability, so that the perpetrators are punished. A fallback system should also be laid down for victims of violence.
To bring about positive change, we need an international liaison to keep up the pressure on governments; expertise to suggest the necessary bold changes in the old legal system; strategies to establish and improve the accountability system for the perpetrator; provide victims with subsidised networks of legal councils all over the country; develop supportive set-ups such as destitute homes, halfway-homes and rehabilitation centres for the needy.
After devoting a major chunk of my life towards the cause, this has become the rationale of my existence. Now I feel it is time for some knowledge-sharing and breaking the demarcations so that we can move forward.
— Shahnaz Bokhari
"Influentials are always let off the hook"
— Anis Haroon
Director, Aurat Foundation
Media and NGO reports show that all forms of violence against women — domestic, societal, custodial and political — have increased, in spite of the present government's supposed commitment to zero tolerance for violence against women. Other than a few positive steps in law-making and rhetoric, no concrete steps have been taken.
A review of last year's incidence of violence will reveal a dismal picture. Other than the 7,700 cases of different forms of violence against women throughout Pakistan, horrendous crimes have been committed against women, such as the Quaid's mazaar rape case involving security personnel, burying women alive in Balochistan, the karo-kari case of Taslim Solangi and the fatal acid attack on Maria Shah.
As an activist, I would attribute this situation to the lack of political will, weak implementation mechanisms, breakdown of law and order and rise of the feudal (wadera/jirga) culture in the corridors of power.
In the Balochistan case, a number of NGOs got together to protest and lobby the government. Information Minister Sherry Rehman called a high-powered meeting in Islamabad with some of us present there. The law minister, secretary interior, IG, DIG and Tariq Khosa, head of the gender crime cell, all assured us that Fateh Umrani would be arrested. However, he was exonerated and only a few of his kamdars were arrested. As always, the influentials are let off the hook.
It appears that the Women's Protection Bill, too, has failed to protect women. Women seeking refuge in shelters or those who are hiding (or lucky enough to get police protection from court), are being helped by the various NGOs and women activitsts. But help can only be extended to a certain extent. It is then the state's responsibility to provide protection and deliver justice to all victims of violence. The large number of women MNAs and MPAs sitting in the assemblies need to wake up and join the struggle and fight for women's rights. After all, it was the women's organisations who struggled and lobbied for the 33% representation in parliament.
— Anis Haroon
Farieha Aziz is a Karachi-based journalist and teacher. She joined Newsline in 2007, rising to assistant editor. Farieha was awarded the APNS award for Best Investigative Report (Business/Economic) for the year 2007-2008. She is a co-founder and Director at Bolo Bhi, an advocacy forum of Digital Rights.
Next