Who's Afraid of Citizens' Media?
To many Pakistanis, the Lahore High Court's order to ban Facebook across Pakistan was the "best possible decision" while several others approved it as the only way to protest against the offensive page that asked people to submit caricatures of the Prophet (PBUH).
That opinion was far from unanimous, though. A few citizens, including myself, believed in a different approach. Personally, I felt that censorship was not the solution, and blocking the entire site because of one page was certainly not the way forward. If anything, banning content and domains would infringe on individual rights and take away the right to self-regulation.
Of course, the worst was yet to come. Following the ban, the PTA decided to implement a blanket ban on over 800 websites, including Wikipedia, Flickr and YouTube. Even Blackberry services were suspended across the country. As a citizen journalist, I saw this as one of the worst violations of freedom of expression. For over two years, these resources and social networking platforms have been a lot more than just places to chat: they have evolved into tools for activism.
Citizen media has come a long way in Pakistan. It has evolved into an integrated platform that aggregates, curates and amplifies the opinions of the civil society. The tools available are the same ones that were used to focus the world's attention on the human rights violations during the Musharraf-led emergency. During the media crackdown, when people had lost many sources of information and means of communication, it was citizen journalists who took to the road, marched for the freedom of the judiciary and media and also reported it on their respective blogs or social networks. This was the time when the world focus turned to citizen media in Pakistan. Bloggers like Awab Alvi and Sabeen Mehmood spent hours setting up blog aggregators, posting live updates from protests and sharing information that was later picked up by some of the most prestigious international news organizations. These platforms became the only source of information during the emergency. Perhaps, this is why it was even more ironic to see the same judiciary curbing the same tools that were once used to amplify their plea and motivated people to take to the streets to demand justice.
The strategic use of social media during the judicial movement is just one of the many examples of successful campaigns led by citizens and NGOs alike. During the Swat offensive in 2009, the country faced one of its worse crises: tens of thousands of internally displaced people. Social media made it easier for people to connect, strategise and raise funds. It enabled rescue workers, volunteers, IDPs and even local citizens to communicate and effectively coordinate the delivery of relief goods. Those who worked as volunteers used Twitter and Facebook to post pictures of the camps, highlighting sanitary conditions and the urgent need for medical attention. To make it easier, the country's largest blog aggregator, Teabreak.pk, set up a portal whereby information, including small profiles of the NGOs working on the ground, was published for the benefit of donors. Aggregating the information of all relief organisations alongside information on how to donate made it easier for overseas Pakistanis to make informed decisions and donate to an NGO of their choice.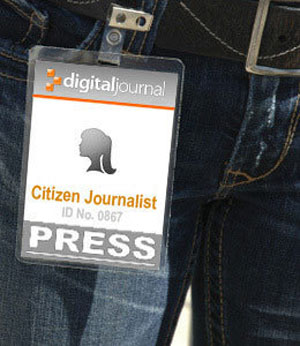 There are a plethora of examples where social media was used as a tool of activism. Many times citizens highlighted news that even the mainstream media was reluctant to cover. In case of the accidental death of Saad Khan during a reality show, the news was first covered by a Lahore-based blogger. It was later picked up by mainstream media. Even in the case of Imanae Malik, social media platforms were used to raise a hue and cry about the medical negligence that resulted in the loss of life of the four-year-old girl. These examples speak volumes about the power of social media as a tool for activism and advocacy. In the case of Imanae Malik, social networking platforms enabled a father to reach out to a larger audience and connect to people on a wider scale, and hence not only help his case but also raise concerns and awareness about the issue at hand.
Last month, I was invited to attend Global Voices Citizen Media Summit in Santiago, Chile. (Global Voices is an international community of bloggers who report on blogs and citizen media from around the world). I was representing Pakistan and speaking on behalf of citizen media in my country. This trip allowed me to engage with over 250 people from 60 different countries. It allowed me to paint a different picture of my country, to talk about the achievements of the IT industry, entrepreneurs, writers and artists. Most of all it gave me the opportunity to change perceptions and challenge stereotypes that otherwise remain rampant. If it wasn't for social media I may never have been able to show the world other aspects of my country beyond the bloodshed. For me social media not only serves as a tool for activism, but also for connecting and changing global perceptions.
This story is related to the June 2010 cover story, "It's Not About Facebook… It's About Facing the World."
Next