"There will always be an audience for libraries."-Madiha Aijaz
In one of her last interviews before she died of cardiac arrest on February 2, Madiha Aijaz, 38, spoke to Newsline about her exhibit 'These Silences Are All The Words,' showcased at the Karachi Biennale 2017. The exhibit transcended language and barriers, exploring libraries and their relevance today.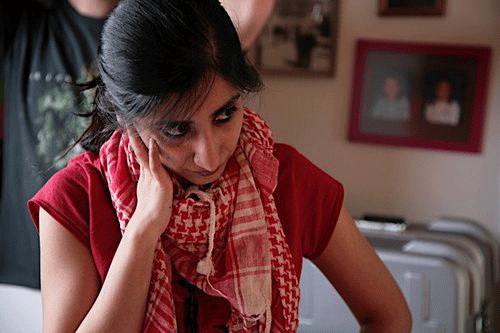 What inspired you to start this project?
I did not know there were 126 public libraries in Karachi. My interest was largely in the exploration of language – Urdu in particular – and I had heard of people who would visit libraries to converse and exchange ideas. 
Libraries often operate as  community spaces where people get together to discuss works and learn from one another, and from the librarians. Once I started visiting libraries, what struck me was how interesting the librarians were. As lots of these libraries are not digital, librarians are usually the ones with a comprehensive mind-map of all the books and information regarding them. They were once custodians of knowledge, but now, with the advancement of technology, they no longer hold the same importance. My project soon became about the aging intelligensia and the city's history from a literary point of view. 
Was it a difficult undertaking?
Sometimes people volunteered the information, sometimes they didn't. To get anything out of these keepers of books, striking up a relationship with them was necessary. The ambiguity interested me as an artist and, even though it was frustrating at times, staying with them could be rewarding. The pace at which libraries function, allows one to build a relationship not only with books, but with people.
Did you find what you were looking for in these libraries – like-minded people and conversations specific to the libraries?
Yes and no. At the Saeed Hashmi Reference Library and the Bedil Library I found the type of people I was looking for and the conversation I was seeking. From that, I went on to studying regional languages, and I came across libraries which  carried Sindhi and Balochi language books.
What is the state of these libraries?
The once popular libraries now have few resources, and are not able to stay open for long periods of time in the day. They are usually open from 3-6 pm or 4-6 pm. A lot of people are not able to come because of the hours. So some days these libraries are found to be totally empty, and on other days, there is a rush of people.
Keeping the electricity running, and maintaining a full-time staff from 9-5 pm is expensive. The government libraries I saw were in a far worse condition than the community-run libraries — despite having the funding. Exceptions like the Quaid-e-Azam Library on MA Jinnah Road — which is relatively well maintained and has rare papers on the Freedom Movement, the Muslim League and Jinnah — are few and far-between.
Why are these libraries in such a sorry state?
As Karachi is urbanising rapidly, people who want to get rid of their books donate them to these libraries. But the libraries are falling behind on the maintenance and care of the books, which includes fumigation, preservation, handling through tagging and digitising them. Softwares are expensive and require a trained staff. The decisions for upkeep come from management; each library has a unique set of problems, which has to do with the management not quite understanding the basic needs of the library, and the funds required for it to function.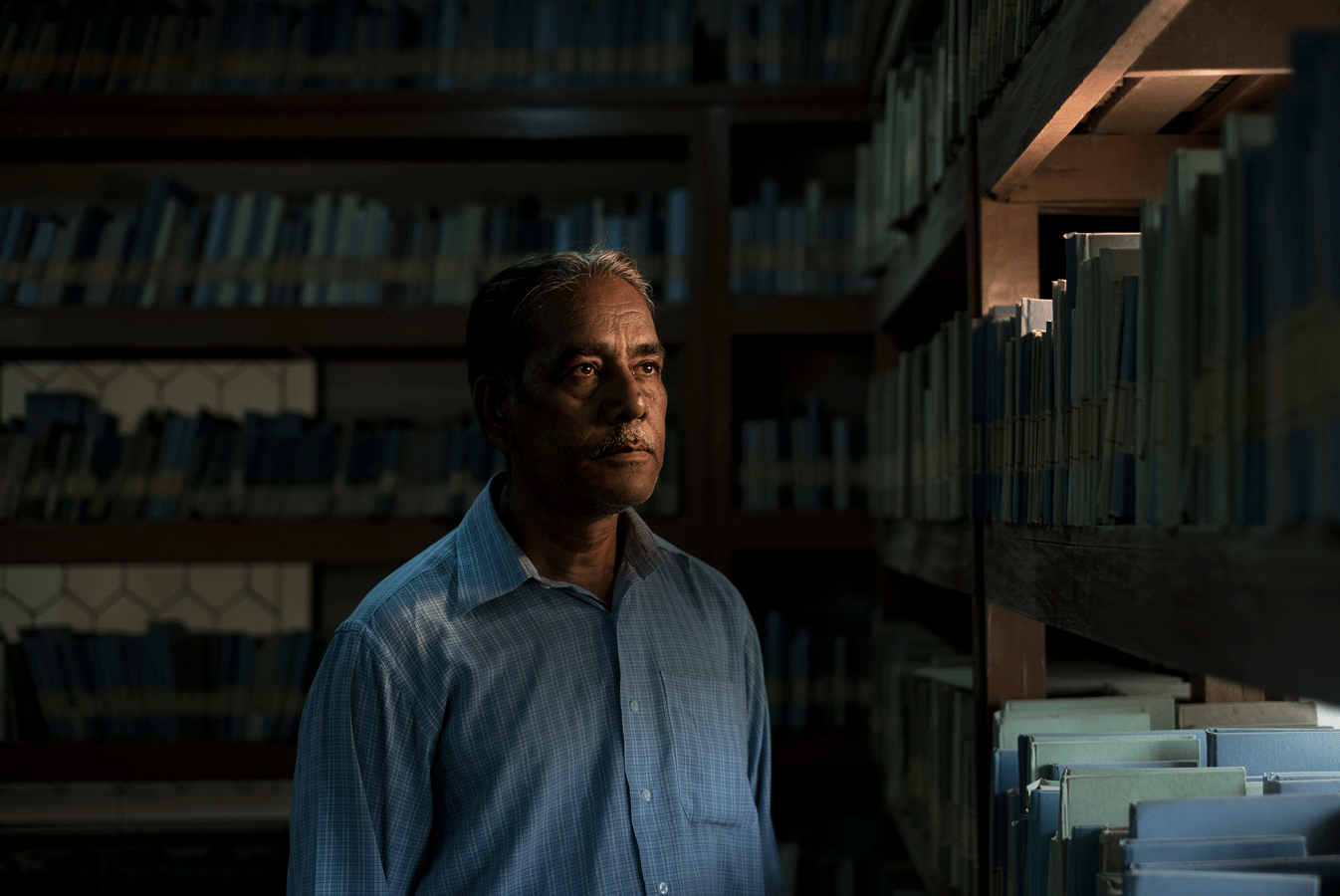 One can see books covered in moss and dust. It's unbelievable how rare some of the books in these libraries are, but the staff do not know how to handle them properly. Often they're not trained in cataloguing and auditing, which makes perusal difficult for visitors.
There is a library in North Karachi, the Mushfiqul Khwaja Library, which was recently set up in a community centre. The library, which has a collection of over 60,000 books, was first located in Gulshan, and did not receive many visitors; the building did not even have electricity and water. There were only three people at the helm, who offered to shift the collection of books to North Karachi when they heard a community centre there was going to be revamped. They cleaned up the books and catalogued them, and that made all the difference.
A lot of these librarians manning government libraries are 17 and 18 Grade Officers, and are not open to learning. Their unwelcoming attitudes have a great deal to do with the dwindling number of visitors. 
There is a library association, through which all the librarian officials could band together to train staffers, network, audit and collaborate on fumigation, preservation and digitisation practices, but they don't bother. They continue to draw their salaries and tend to get complacent; they feel no obligation. NGOs and social workers hesitate to step in, as they get embroiled in bureaucratic hurdles. How can you let this happen to your city?
Would you say there's still room for libraries in today's technologically savvy world?
Pakistan's best writers still frequent libraries. It's amazing to be able to talk to them, especially since they are not always accessible to the public. 
However, most people tend to read things online, as life has become more fast-paced, and internet is the main facilitator behind the access to such a constant stream of information. Consequently, libraries have been affected. 
However, when I was visiting all these libraries, I noted how they were these interesting communal places for people to come in and be with one another. It was an entirely unique ecosystem. We need to re-envision community spaces for people so that they can sit together and read about anything and everything.
People abroad visit libraries for the free internet, the time it allows to connect with others and the escapism it provides. There will always be an audience for libraries; we just need to work on making them more available.
Why use photography and film to relay the story of these libraries? What has the feedback been like?
I work as a photographer and filmmaker, so this is the language that comes to me naturally. I used visual mediums to document the librarians, get to know them, help create these portraits of them, because I fear they may not always be a part of the institution – though libraries would be nothing without them.
And yet they are the ones who face the music. People coming in do not treat the books well, nor give the staff the respect they deserve and, almost always, criticise them for the conditions of the libraries. I wanted to document all this through the most impactful means of expression at my disposal.
A lot of people, despite the language divide, responded to, empathised with and understood the themes my work was touching upon, because it wasn't just about the libraries, it was also about the local languages and the regional literature, as libraries were not stocking books in the regional languages, and losing their essence in being a space for people to converse and discuss regional literature as well.
And it was about librarians. My work, a series of photographs and a two-channel video projection of the librarians' stories, was showcased at the 2017 Karachi Biennale. Attendees of the exhibition spoke to me of how they empathised with the librarians, of how little they felt they knew about this incredible piece of our culture. I had hoped that the concept behind my work would transcend language and barriers, and it did.
Next