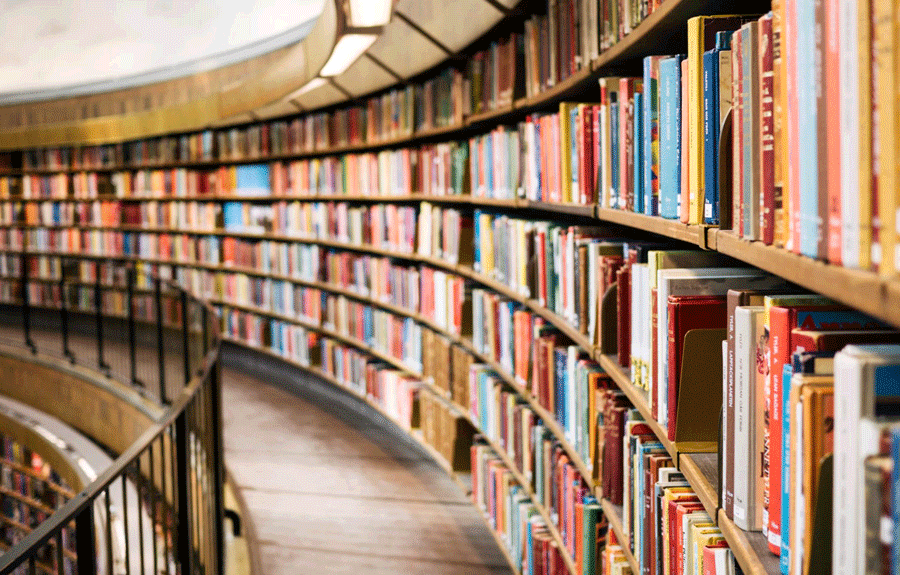 Libraries, the cornerstone of many mediums of knowledge, information and news, have had a long, rich history through the years. The first libraries are said to have originated in Ancient Mesopotamia, evolving in purpose and content through the years in China, Egypt and, at the time, the Roman Empire. From primordial clay tablets to the modern-day electronic tablets in varying languages and fonts – for ease of accessibility and reading –  library collections across the world have a range of periodicals, journals, newspapers, manuscripts, documents, maps, CDs, DVDs, tapes, audiobooks, visual guides and last, but not least, books. 
The ease and speed with which information is readily available, across multiple platforms, has changed the way libraries operate. Once lauded for their up-to-date record-keeping and wide array of books, modern libraries aim to provide unrestricted access to information through all means available. Historical libraries – particularly with older architecture – now play a larger part in bringing cultural significance to a city, as opposed to a bastion that provided a stream of information to the public. 
The city of Karachi was known for its richly endowed archives.  Now, its prominent and historically relevant libraries struggle to keep up maintenance, let alone host the scores of visitors that once patronised them. 
The most frequent and diligent of visitors come in the form of scholars, researchers and students, whose projects require references, heavy reading and evidence to back claims made in their papers. The National Library, now known as the Liaquat Memorial Library, Frere Hall's Liaquat Hall Library, Karachi University (KU)'s Dr Mahmud Husain Library and the Sindh Archives are the most well-known public, government-run libraries that are open to all, and the most visited by students. 
 Some of the libraries have sought to restructure themselves gradually – often through a start-and-stop process – to adhere to the demands of library-goers; including spaces for students to study, and stocking current resource books that are relevant to curriculums. The Liaquat Memorial Library, a public library, has 15 computers on hand, free internet, an area for prayer and individual wooden desk-benches. The library has revamped its structure to the demands of the near 700 students that visit it daily. The Karachi Lincoln Corner, inaugurated in 2016 by the US Ambassador at the time, David Hale, was a special place constructed within the Liaquat Memorial Library as a space for educational re-learning. The space has a meeting room, computer facilities, a performance area and a collection of resources for students and children.
Another library that centres its collection on fulfilling the needs of scholars and students is the second largest library in the country, the KU's Dr Mahmud Husain Library – the first being the University of Punjab's library – an academic library, located right in the centre of the university campus. KU students are often found seeking refuge under a giant slope that leads up to the library – a facet of the architectural structure that is a positive point for students who use wheelchairs, but a trying climb for those who may suffer from other disabilities. A photocopier, book and stationery shop reside on the ground floor in three separate areas. The library's building, not entirely visually appealing from the outside, with dusty, deep inset windows, and boxy architecture, has a timeworn interior with wooden desks and shelves. Founded in 1952, the library possesses a collection of over 400,000 books, and a similar number of bound volumes of scientific and research journals. The library is also among 50 other institutes that operate as UNO (United Nations) depositary centres. The KU library stocks the literature UNO sends, in a separate section, for all visitors to use and see. Though the Dr Mahmud Husain Library is visited mostly by KU students, researchers and scholars are allowed access to its collections.
What is unique in regards to the library's collection is that it owns personal collections of famous academics, scholars and most famously, the renowned founder of Pakistan, Quaid-e-Azam Muhammad Ali Jinnah. The books are kept in the Quaid's own antique book cabinets, and stored in a padlocked room in the library's basement, alongside his personal pictures and notebooks. The KU library department has opted to digitise through means of scanning and manual entry of manuscripts as e-books. There are no restrictions or specific rules for handling the books – though most of the older editions have been rebound – despite being three-quarters of a century old, and in critical condition, with delicate pages that crumble upon touch. 
The notebooks are scribbled in with Muhammad Ali Jinnah's own handwriting, detailing ideas for, at the time, the newly founded country's home and cottage industries to help stabilise and foster the economy. Though Quaid-e-Azam's personal effects have immense importance for the country's history and public interest, no efforts are being made to ensure their preservation. 
Though most libraries in Karachi organise their collection according to the Dewey Decimal system, the international standard, not all archives are similar in their conservancy efforts. Sindh Archives, operated under the provincial government's Archives and Record-keeping Department, boasts a strong reprographic, digitisation and paper conservation system. With imported equipment, and a staff of 10 trained in international standards of fumigation, dusting, binding, de-acidification, de-oxidation and pH testing, the Sindh Archives has near-perfected the processes required to restore and maintain old documents and maps. 
Nevertheless, the costly apparatus – some of which is used according to legal tender with different partners – is not enough in quantity to extend its use, and the training required to operate it, to other libraries. "Those who wish to use our facilities come to us," said Abdul Aleem Lashari, the Director of Sindh Archives. "It takes about a week for our team to fully conserve and repair one paper. We simply do not have enough time to lend our facilities for other purposes, our priority is to tend to artifacts and documents retrieved from our own department officers' expeditions."
The building's Sindhi tiles shimmer in the sunlight, and it is clear to see that it is regularly maintained and renovated. The collection within the Archives dates over centuries, with archival, court and other records that date as far back as the 18th century. It also has a painting gallery filled with antique Sindhi art and an ongoing project involving an audio-visual room that will relay information through varied mediums, open to the public. The Sindh Archives seems to receive enough budgetary allocations to start new projects, unlike any other which have been attempted before in Karachi, and to embark on expansion of the library archives across Sindh. 
The standard of the archives in comparison to another public, government-run library, the Liaquat Hall Library at Frere Hall, begs the question: why is there such a glaring disparity in the quality of operation between the libraries? 
Shahana Alvi, the Deputy Director, has worked at the Frere Hall Library since 1984, having seen a time when the library was the core of Karachi's educational and informational crusades. "I've done my Masters in the Department of Library & Information Science at Karachi University, and have studied traditional library topics such as collection development, cataloging and archiving," said Shahana. She has worked at Frere Hall for over 30 years, and as director, led the library through times of abandonment, turmoil, theft and operational dysfunction.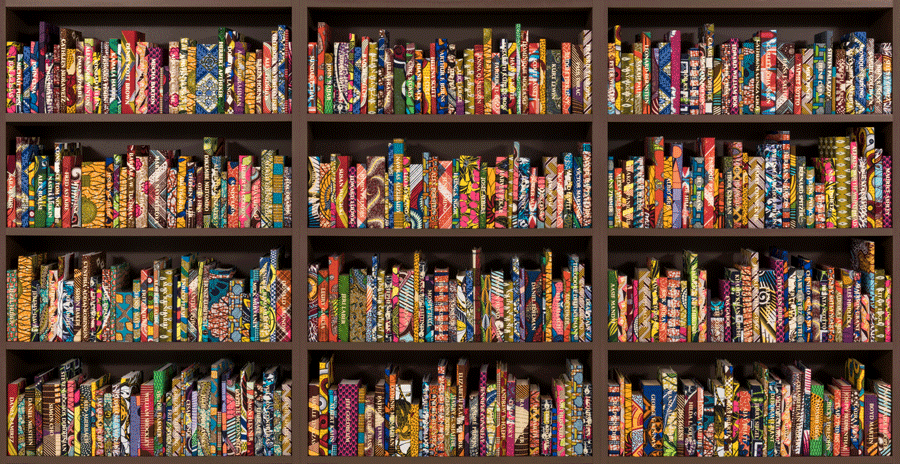 "The library has been through an arduous journey. Despite the work and efforts I've put in through the years, the effects are unnoticeable, and it's like nothing has changed."
The Venetian-Gothic style architecture of the building that dates back to 1860 was once an alluring feature that added to the ambience of visiting the historical archives, but is now simply a backdrop for young visitors, tourists and students to take selfies against. 
The library's collection of newspapers and rare books are susceptible to mildew, fungus and insects, as the necessary fumigations do not occur frequently and gaps in the roof have not been repaired in years. Maintenance for the landmark is rare. It was remodelled just once, when the original mouldings and wooden arches in the windows were stolen. The library receives no recompense for public events  held in the Frere Hall lawns, and functions on the Karachi Metropolitan Corporation's budget allocation alone. The Liaquat Hall Library refuses monetary donations – with the exception of a small fee for the membership form – and often relies on good Samaritans, who have in the past donated a few computers or a water-cooler for the staff to use.
The students and young visitors who do go to the library are among those who try to volunteer, and try to uphold the library and its collection. "We've all seen pictures of good libraries, even if we haven't been to them," said Shahana. "The Frere Hall Library has been likened to the structure of the Library of Congress. However, we need to take better care of our historical articles. My only wish for the library is that I get to see all the books safely arranged and preserved the way they should be."
Though all public libraries receive their budget from the same financial source, the vast discrepancies between the quality of their collections and daily operations says much about the priorities of the government's spending.
Efforts to reclaim public spaces, and increase reading among Pakistanis today are seen taking place in Karachi, as organisations seek to set up initiatives which establish and maintain new public libraries in commercial spaces. 
Though the institutions themselves are hesitant in reaching out to one another in collaborative efforts to better their archives and preservation processes, there is hope for improving these historical, cultural and educational institutions. The interdisciplinary nature of projects concerning activism and social services requires public platforms and information. Working with human rights and awareness campaigns, alongside engaging youth, could be one way to better prospects for the public libraries in the city.
Public Libraries in Karachi

Al-Huda Library, Nazimabad.

Al-Firdous Baldia Public Library, Baldia Town.

Baba-e-Urdu Kutubkhana, North Nazimabad.

Defence Central Library, Defence Housing Authority.

Faiz-e-Aam Library, Lyari Town.

Faran Club Library, Gulshan-e-Iqbal.

Ghalib Library, Nazimabad.l Baba Mir Muhammad Baloch, Ranchore Lines.

Kiran Library Lyari, Lyari Town.

Ibrahim Ali Bhai Auditorium and Library, Hamid Colony.

Iqbal Shaheed Library, Lyari Town.

Iqra Library, Malir Cantt.

Jahangir Park Reading Room Library, Saddar Town.

KMC Library, Landhi Town.

Liaquat National Memorial Library, Stadium Road.

Old Slaughter House, Lyari Town.

Mansoora Library, Gulberg Town.

Moosa Lane Reading Room Library, Lyari Town.

Mujahid Park Library, Lyari Town.

Hungorabad Library, Lyari Town.

Moulana Hasrat Mohani Library, Lyari Town.

Lyari Municipal Library, Lyari Town.

Lea Market, Lyari Town.

Umer Lane Library, Lyari Town.

Nasir-Arif Hussain Memorial Library & Research Centre, Gulberg Town.

National Book Foundation Library.

Nawa Lane Library, Gabol Park, Lyari Town.

Noorani Welfare Library, Ranchore Line, Lyari Town.

Pakistan National Centre Library.

Rangoonwala Hall and Community Centre Library, Siraj-ud-Daula Road.

Sheikh Mufeed Library, Islamic Research Centre, Allama Ibne Hassan Jarchvi Road.

Sardar Abdul-Rab Nishtar Library, Lyari Town.

Satellite Library, Sango Lane, Lyari Town.

Shuhada-e-Pakistan Library, Usmanabad, Lyari Town.

Sindh Archives, Clifton.

Super Market Library, Super Market, Liaquatabad.

Syed Mehmood Shah Library, Lyari Town.

Taimuria Library, Nazimabad.

Umer Lane Library, Lyari Town.

Bedil Library, B.M.C.H.Society. 

Quaid-e-Azam Museum Library, Fatima Jinnah Road.

Pakistan Institute of International Affairs Library.

Liaquat Hall Library, Frere Hall.

Ghulam Hussain Khaliqdina Hall and Library,
MA Jinnah Road.

Denso Hall, Marriott Road.

British Council Library.

Dar-ul-Mutaleh Central Fire-Brigade Library, Lyari Town.

High Court Bar Library, Court Road.

Karachi Theosophical Society Library (Jamshed Memorial Hall), Saddar. 

National Bank of Pakistan Head Office Library, I.I. Chundrigar Road.

National Museum Library, Saddar.

Pakistan Scientific and Technological Information Centre, Gulshan-e-Iqbal.
Next