"One expected the PTI to be better prepared to deal with macroeconomic challenges" – Asif Qureshi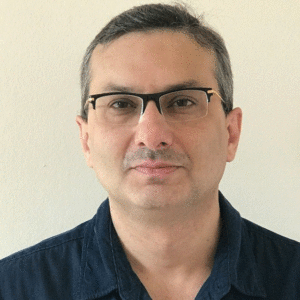 One cannot emphasise enough the fact that the PTI government inherited an economy that was in bad shape. The sheer size of the twin deficits and public indebtedness were only symptoms of the deep-rooted structural problems shackling the economy. Nevertheless, one expected the PTI, which had been in the opposition for the last five years and was the government-in-waiting, to have been better prepared and equipped with a strategy, a plan and a team to deal with the monumental macroeconomic challenges. Unfortunately, its performance over the past five months is not anything to write home about. 
To its credit, the PTI-led government has managed to stave off the balance of payments crisis by seeking support from friendly countries – which is more of a foreign policy achievement than the economic team's accomplishment. The external account risks are still high and there is a great deal of uncertainty about a medium-term plan for mitigating the balance of payments risks. An IMF programme seems like the viable option, but protracted negotiations are not helping investor confidence due to a lack of clarity about the quantum of further macroeconomic adjustments that are being demanded by the IMF. 
The biggest macroeconomic challenge facing the government is, in fact, the weak fiscal position characterised by a large fiscal deficit and a huge public sector debt. The 7th NFC award has straitjacketed fiscal management by creating vertical asymmetry and left a large structural deficit in the hands of the federal government. This is further complicated by unsustainable power-sector subsidies and massive losses by public sector enterprises (PSEs). 
As capacity payments from new power plants snowball, the chronic circular debt problem has turned into a monster that threatens to pull down the economy. However, rather than taking the energy sector bull by its horns, the government is trying to kick the can down the road without realising that they have run out of road. 
With the public sector starved for resources and the private sector flushed with liquidity, the government should be following a rigorous privatisation plan. On the contrary, it seems keen to retain the PSEs in the public sector. Bleeding PSEs are unlikely to be turned around any time soon (if at all). They will leave the government devoid of resources to ramp up social sector spending in critical areas such as education and healthcare.
Asif Qureshi is CEO, Optimus Capital Management 
Next